Having a bit of a quandry on proper exhaust/radiator detail arrangments for a welded hood Marine M4A2. The Sherman Minutia site shows this: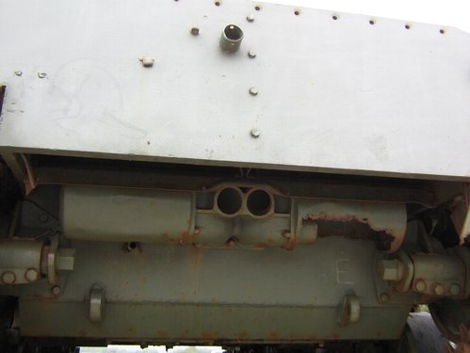 Where is the radiator?
This photo does not seem to suggest any sort of exhaust deflector. The Dragon and Tasca kits differ in their radiator and deflector details. Does anyone have any better information?
Thank you,
Paul