Dear fello modellers,
I would like to invite you to the second edition of Modellers Festiwal in Cracow at 1-2 June 2013.
This event will have it's place in the hall of Polish Home Army Museum (near main railway/bus station)
http://www.muzeum-ak.pl/english/index.php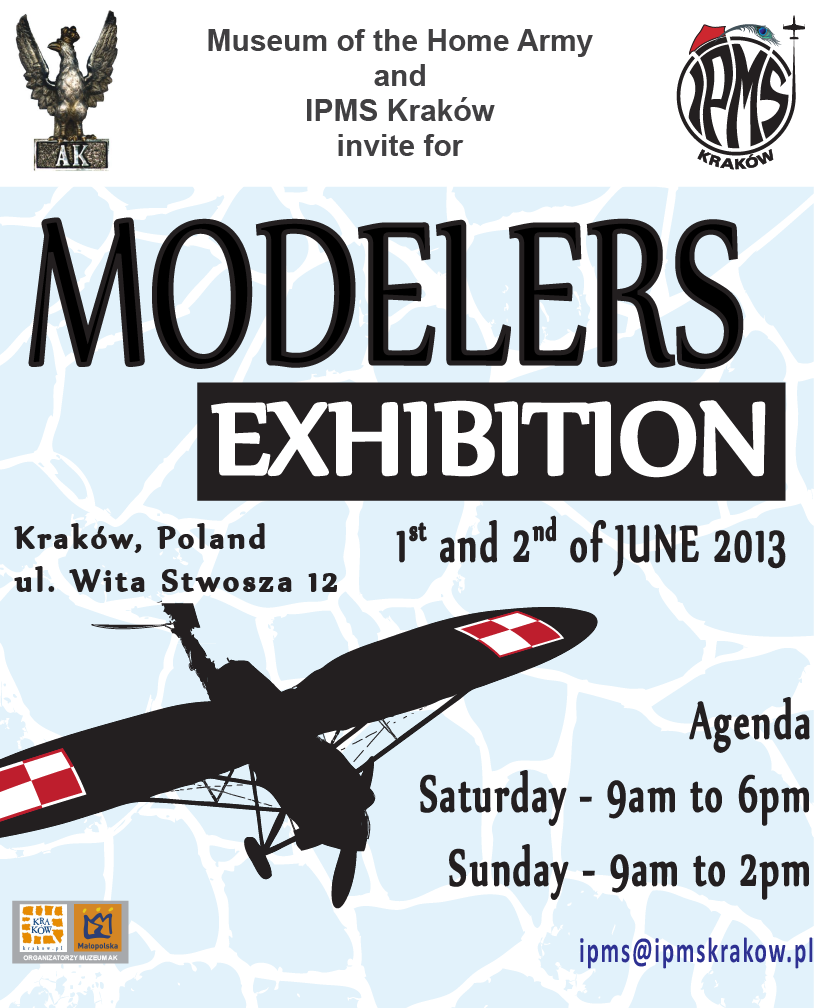 All details aabout Festival can be found here
http://www.ipmskrakow.pl/fmk2013/FMKrakow2013en.pdf
For any additional informations contact me via e-mail.
See you there!
Jakub