What happened to Mike Brown's defining trait, that iron-willed resolve he inherited from his father? Seems like he went all wet-noodle on us. Caved right in to the demands of a former player -- a quitter of a former player who didn't honor his commitments. A quitter of a former player who not only didn't honor his commitments, but was ungrateful to boot.
Tsk, tsk, tsk, tsk, tsk.
Maybe Mike Brown deserves a new nickname for this fiasco. Let's call him "Big Blinky". You know, for losing the stare-down with Ungrateful Quitter.
MB supporters are surly in a holy snit by now. Why, this will encourage other players to pull the same stunt! Can't have that. Seems as if Mike Brown betrayed the principles of his father. All for 30 pieces of silver and two high draft picks. Sold his soul, as Paul Daugherty might say.
In fact, Daugherty said nothing of the kind. Quite the opposite. He asserts this is Mike Brown's "finest hour".
http://news.cincinnati.com/article/2011 ... xt|Bengals
Very Churchillian, that Mike Brown. Supposedly. But Winston Churchill stood steadfast against totalitarianism while giving hope to a besieged nation. Mike Brown compromised and accepted an insanely generous deal.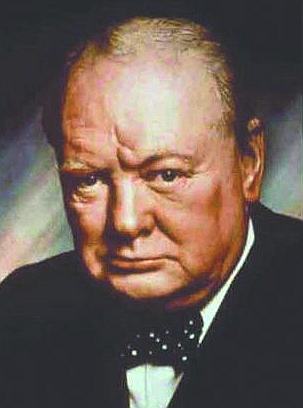 But OK. Mike Brown had a finest hour. Whatever. Carson Palmer is traded. I'll take it.