"In the autumn of 1912, following the crashes of a couple of monoplanes, the Royal Flying Corps brought into force the infamous 'Monoplane Ban'. Though it was rescinded some months later, the damage was done, and it would be over thirty years, before monoplanes entered widespread service with the RAF. But, what if the 'Monoplane Ban' never happened? What if monoplanes became established before the outbreak of the Great War?"
As it says above, this is the idea behind One Wing Monoplanes, to get an idea of what aircraft would have been like, had monoplanes been accepted sooner . . .
Of course, the real reason for doing this, is to build these models without having to mess with all those fiddly struts and things, especially with the older kits, which don't 'sef-jig' . . .
Another reason is to play with different colour schemes, such as modern schemes on Great War aircraft. I've not done any of these yet, but I've got some ideas. Another idea I've had is early equivalents of modern aircraft concepts, watch this space . . .
Anyway, here are a few of my current favourites.
A Hawker Fury,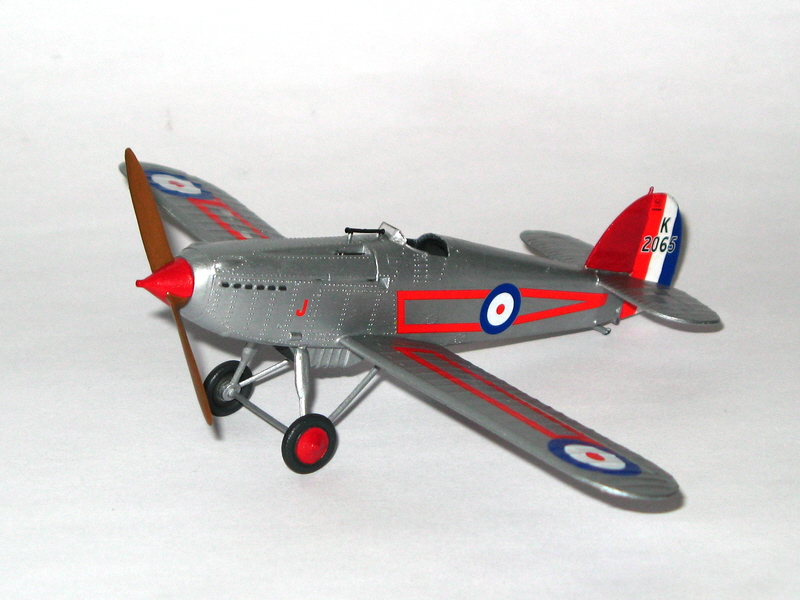 A Sopwith Pup,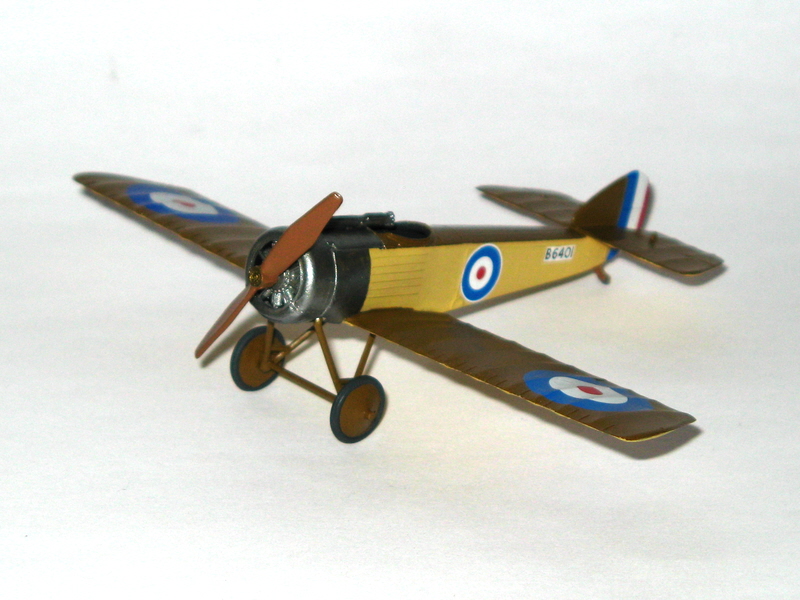 A Boeing Stearman trainer.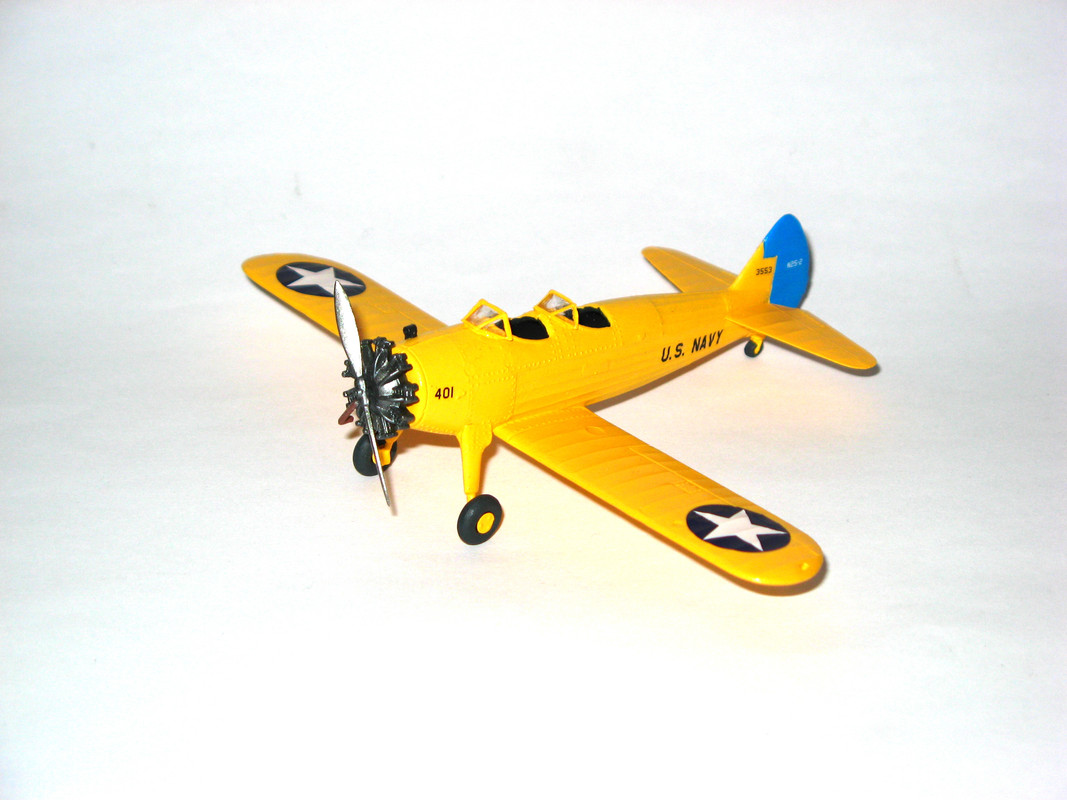 Bristol Fighter,
Originally, the idea was to only have low-wing aeroplanes, however some types don't look right with low wings, so now I allow mid and shoulder wings, as well, like this one.
Von Richthofen's Fokker Scout,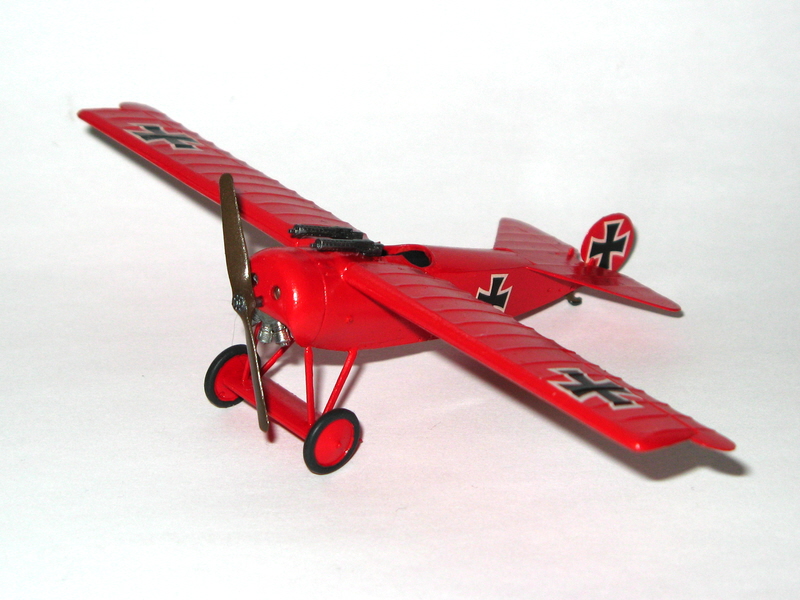 cratch-building and conversion is allowed, as well . . .
De Havilland DH.2,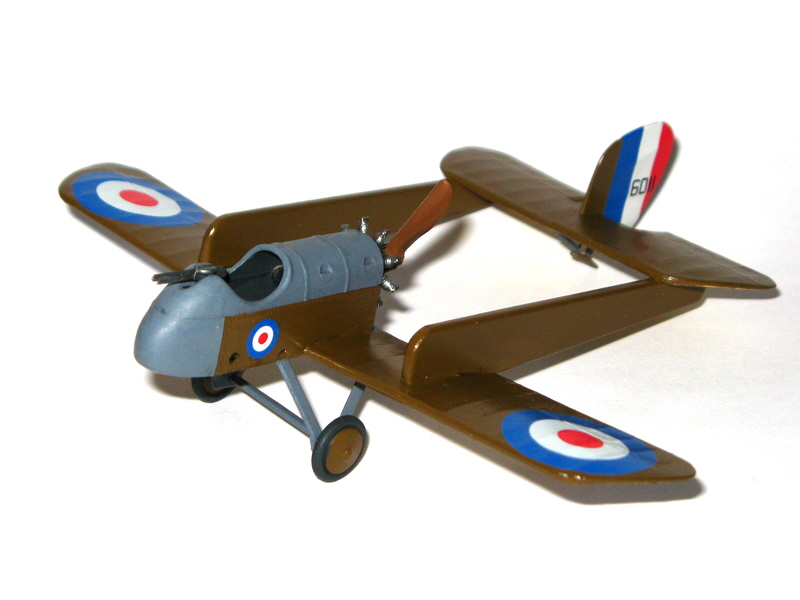 So, here is a flavour of One Wing Biplanes. More will be added as things progress, and I'm already planning for the 'Whiff 7' GB next year . . .
cheers,
Robin.