Don't bother until later in the year unless you like kicking steps or if you're going to ski it, in which case go get it now.
I've had such firm neve recently in the mornings on all aspects in the Sawtooths I figured it would translate to the dry Lost Rivers. Things started promising.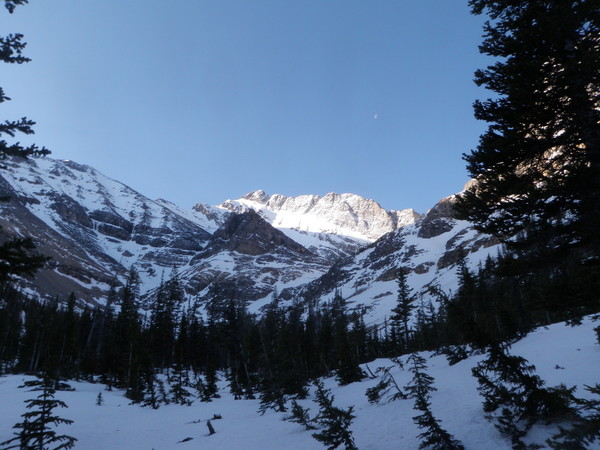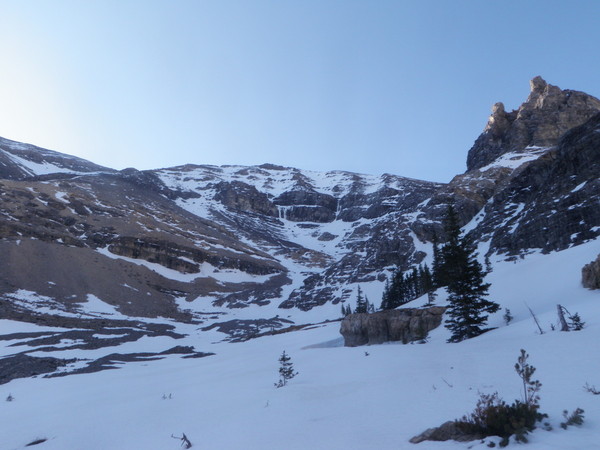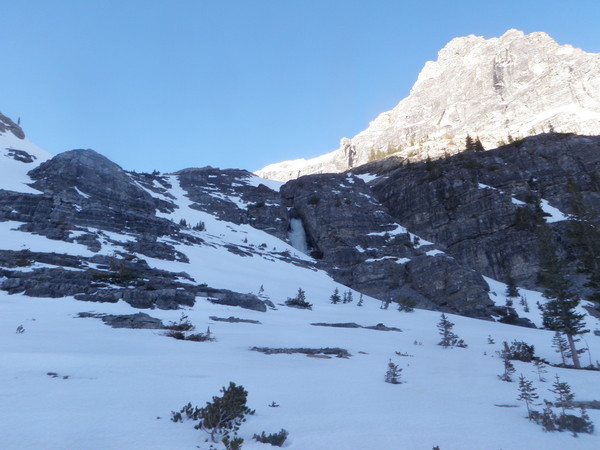 Water ice on the walls and wore crampons from 8500-10500, this is gonna be a calf-burner.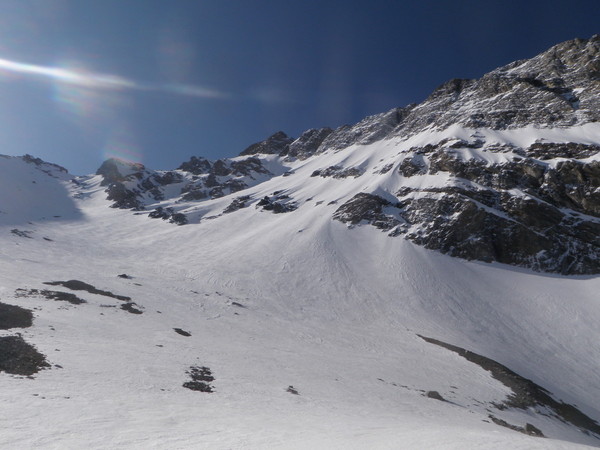 Between 10500 and 11000 the snow went to unconsolidated and calf deep. It firmed up more higher, but not much. The calves were well rested.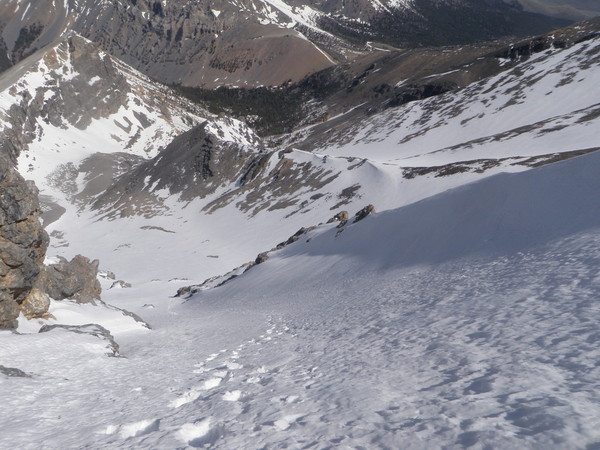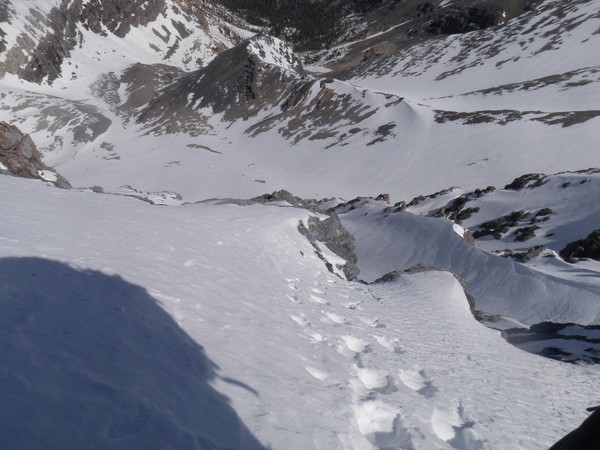 A few mixed steps interrupted the step kicking.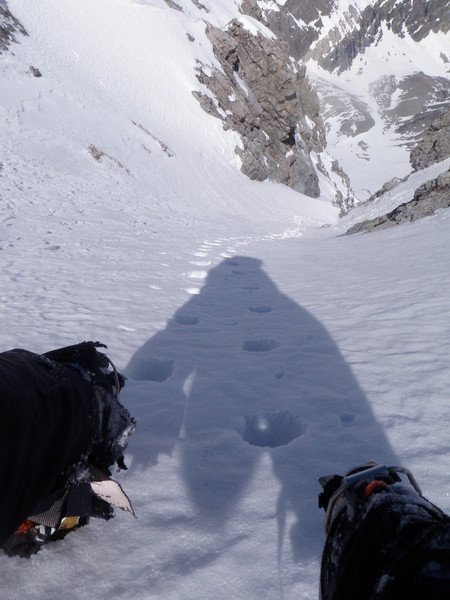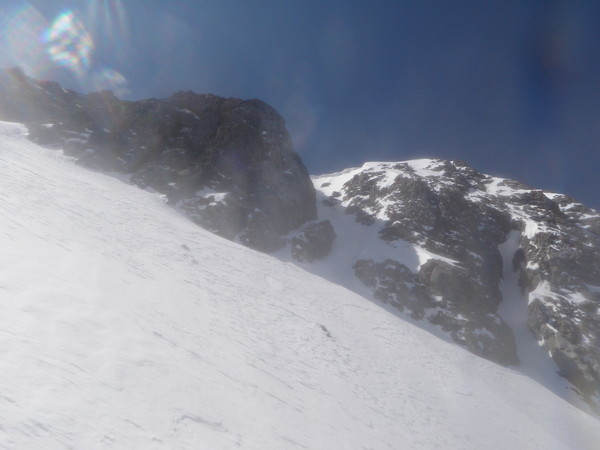 Danger Will Robinson, cornice alert. Forewent the standard exit for the "traverse" finish to avoid the cornice.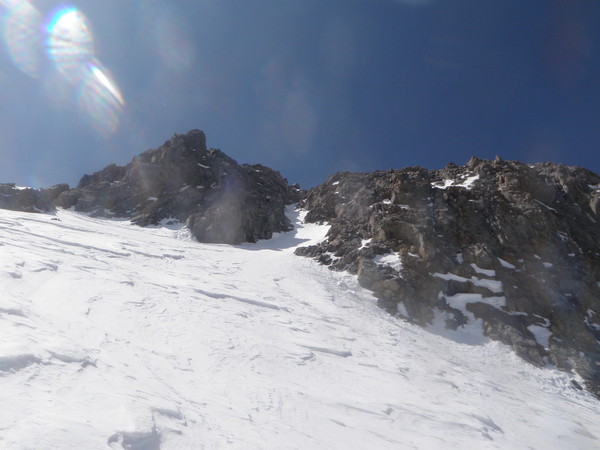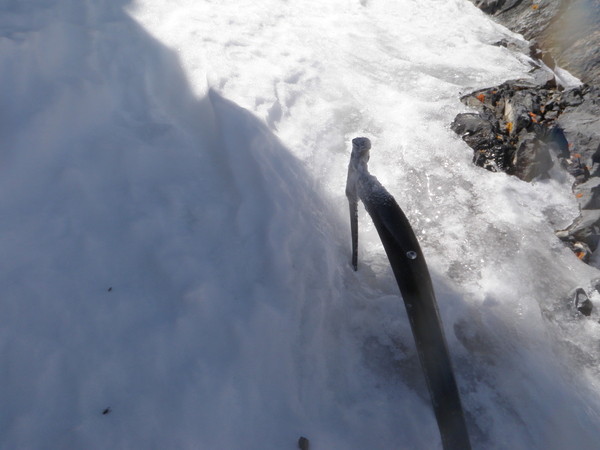 The only ice stick on the ascent.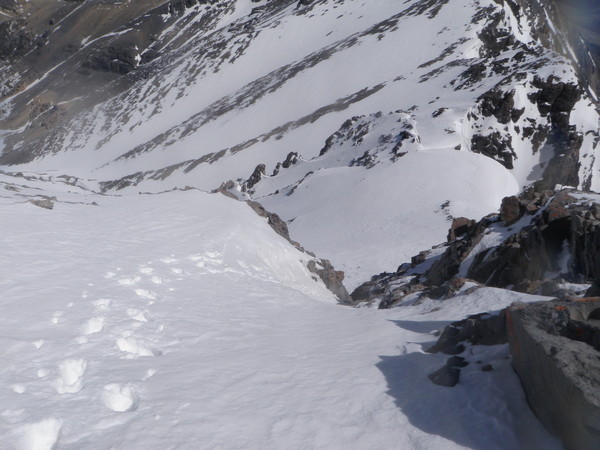 From the top.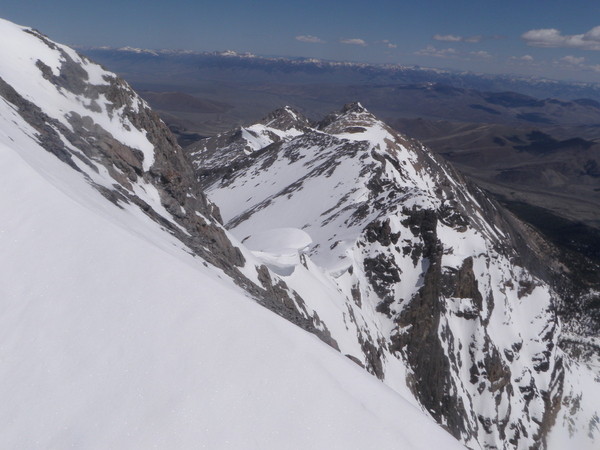 The largest cornice I have seen in Idaho. Who wants the FWA of the East Face?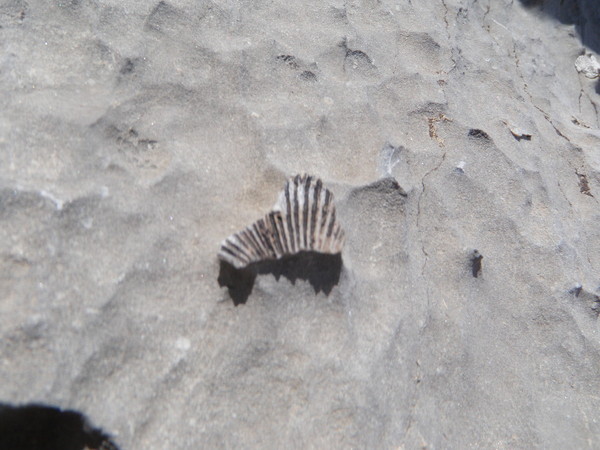 From the bottom of the sea to 12000+, 9 or so catastrophic feet at a time.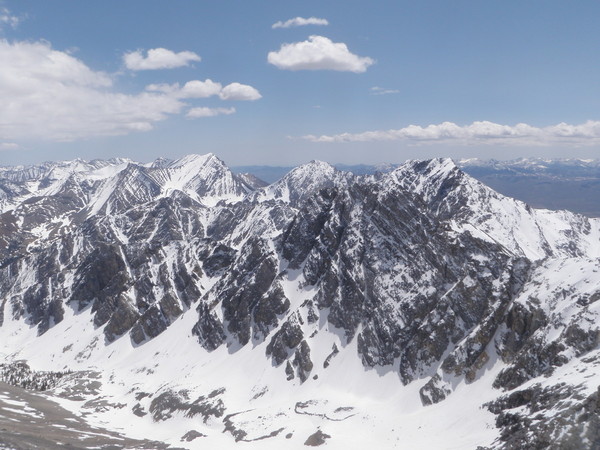 The rest of the LRR looking snowy, don't see any ice though. Can someone point out where Gold Digger is?
COR. The SW side, in contrast to the NF, was generally either deep slush or bullet hard, have to kick in to find out.
Spectacular area, very cool big mountains. Some recent tracks up to pt 11898, anybody want to claim them?
Oh yeah, Cory, who bailed on me, what are we climbing next weekend?