Seriously, this is amazing for allowing disabled individuals who live in rural area to have as normal a life as possible. Or going to the beach or up in snow country.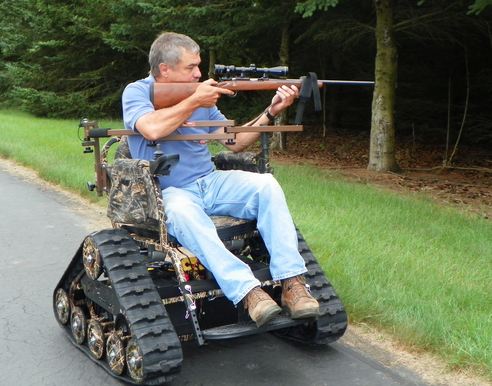 http://www.neatorama.com/2012/03/09/tra ... heelchair/
http://www.youtube.com/watch?v=GBuSXbHOvGE
http://tankchair.net/
http://tankchair.net/store/tank-chair-store
http://www.trackwheelchair.com/Trackwheelchair.html
There is no such thing as an unbuildable kit, just some kits one may consider not worth building.
Ive realized that most people ... tend not to be direct when they feel something is shoddy because they want to be liked, "which is actually a vain trait".
[Walter Isaacson's (author of Steve Jobs) recounting of his interview with Jony Ive, Chief Designer at Apple @ page p. 461]
BUY THIS BOOK
http://tinyurl.com/Ididntseeitcoming