Good evening ladies and gentlemen
Much to my own surprise I'm enjoying working on the most basic Tomahawk kit in my collection very much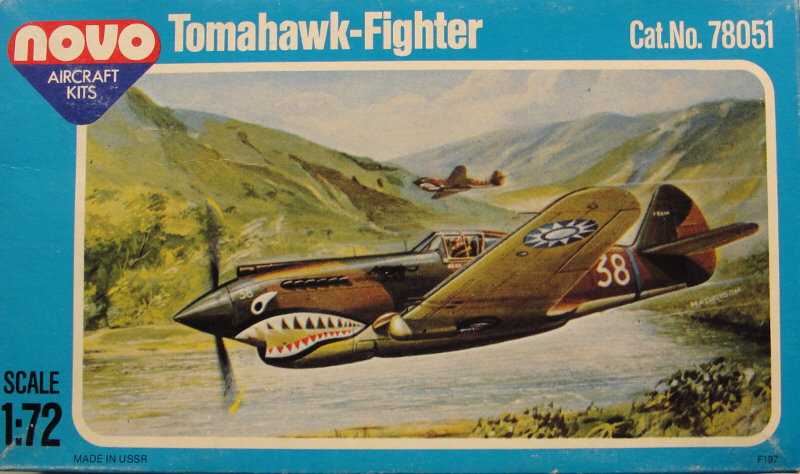 Probably because I have settled for a straight forward quick build
In two evenings I had it ready for painting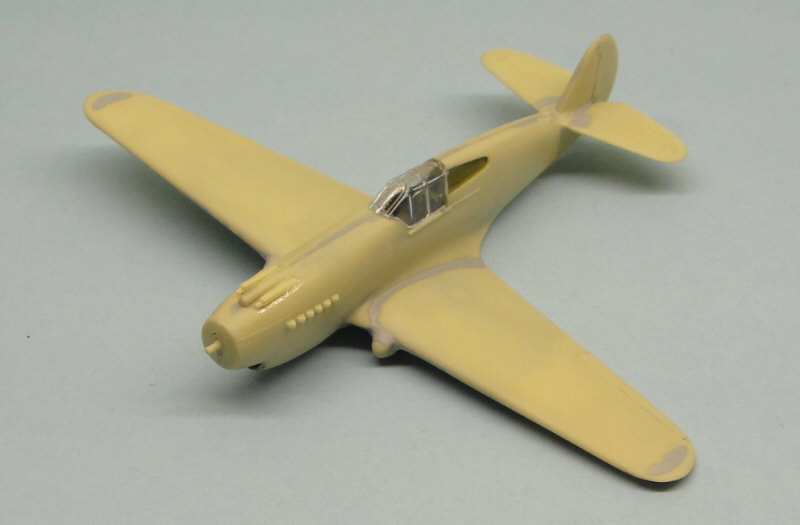 A coat of primer revealed some mistakes - like an access panel on star board side
It was removed with some quick sanding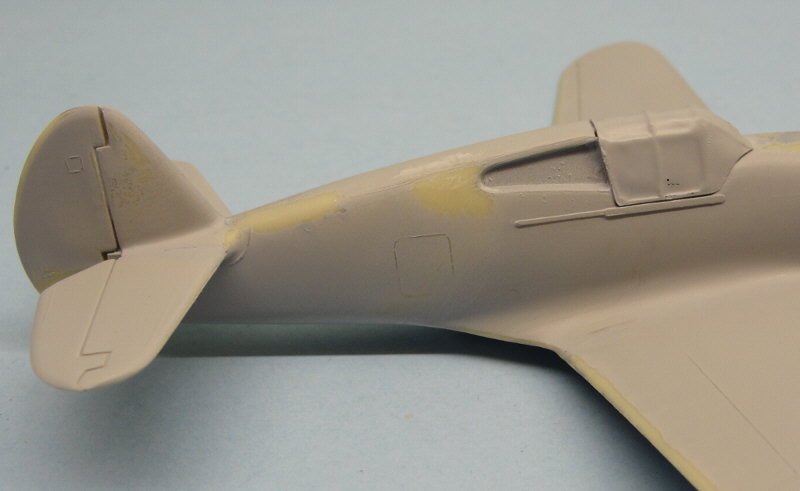 The kits decals were at best questionable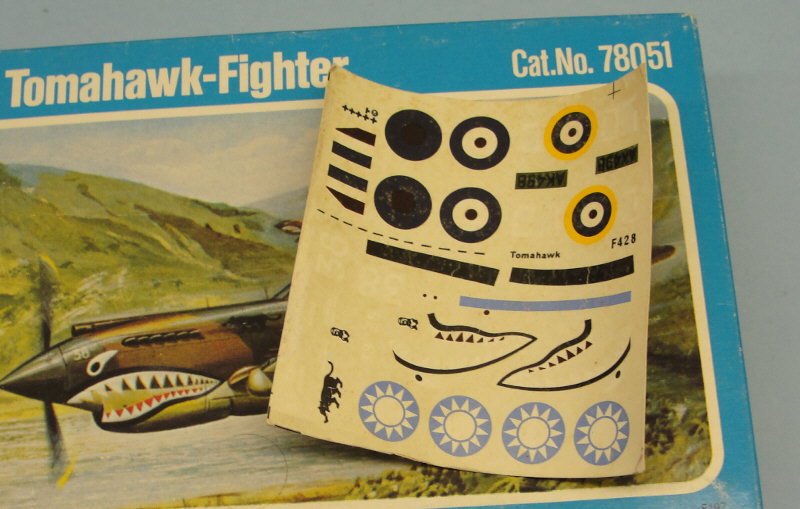 But I had decided to do a Soviet Hawk
It is one of the decal options of the Trumpeter kit (who by the way call it a Kittyhawk!)

Vallejo Model Air 008 Pale blue was used for the undersides
I dully followed the instructions - I didn't spend time on studying the true colours of these aircraft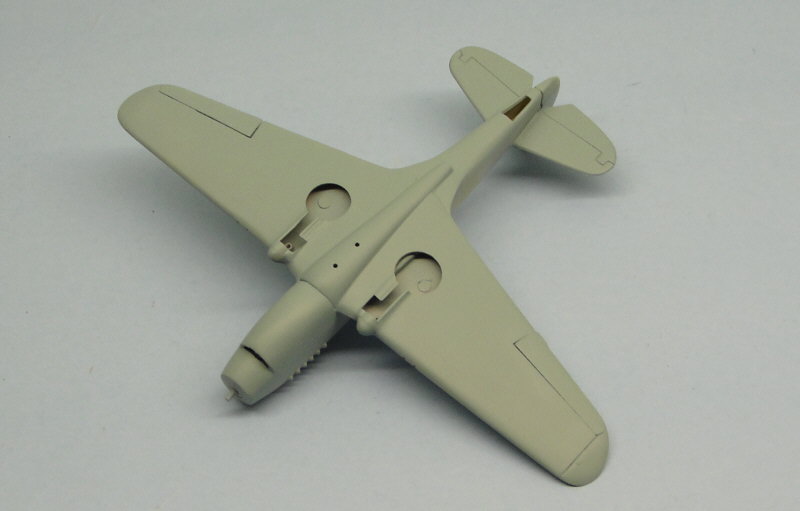 Top sides were done with Vallejo Model Air 026 US Flat tan and 013 Dark green
Undersides were masked - but topside colours were done freehand, with the new airbrush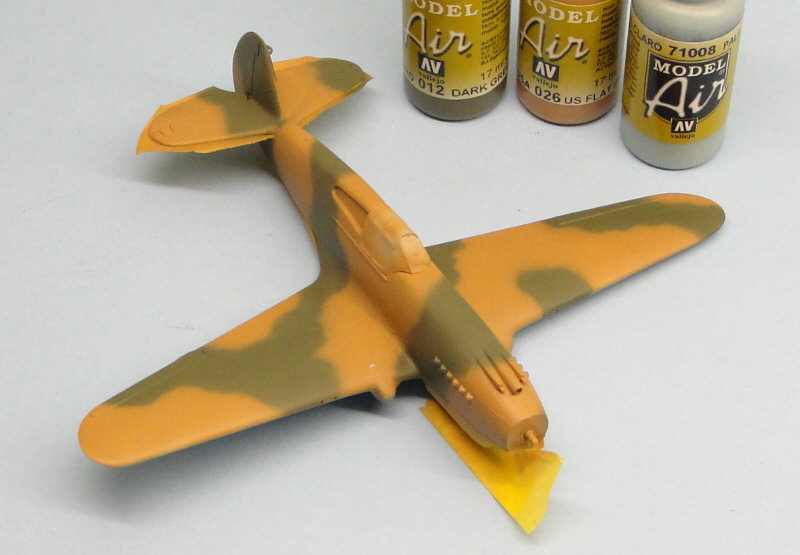 The dangers of masking - lifting off some paint
... and I forgot to mask my "wheel bays"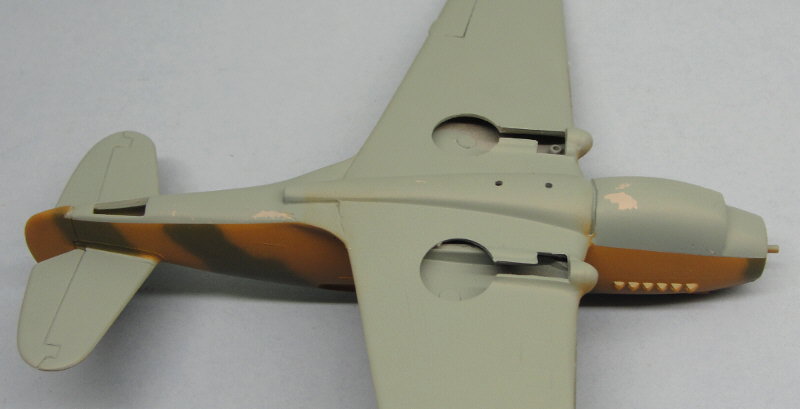 My two coats of Future also had some surprises
Air bubble remnants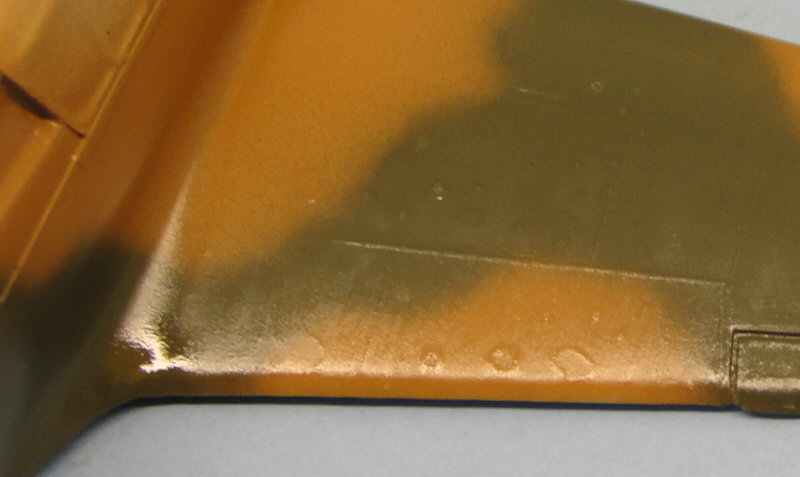 What have I done to deserve this ???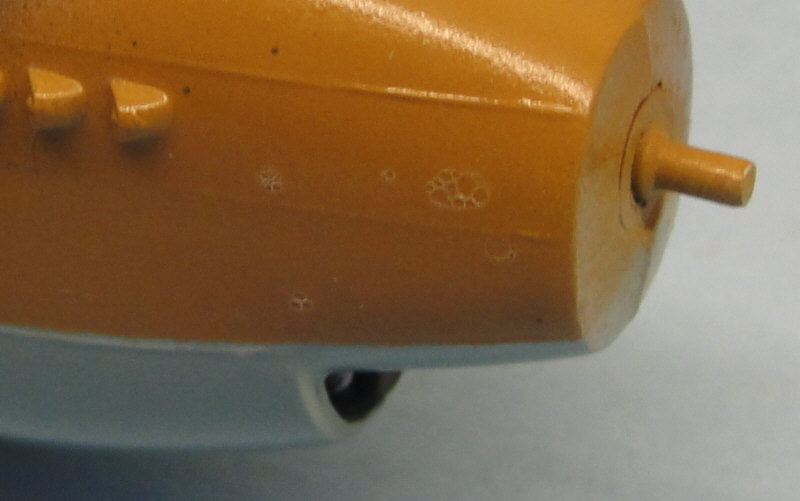 I tried to erase these bubble remains with sanding
... but soon abandoned this when damaging the paint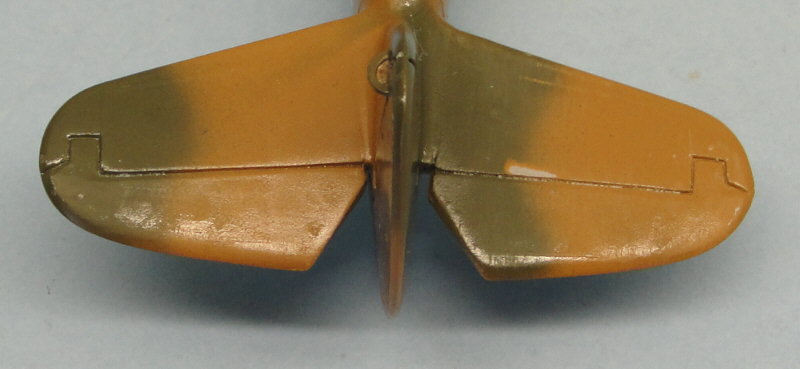 On to the decals
A small piece of clear tape (sadly barely visible in the picture) keeps the protective sheet neatly on the decals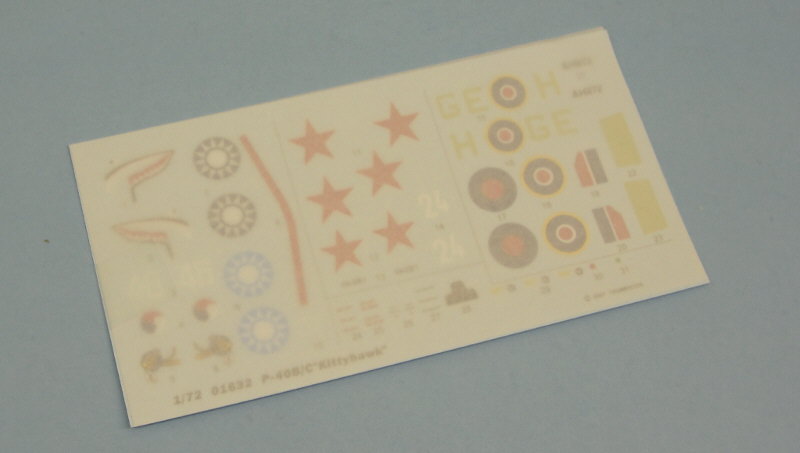 A hot cup of water and half an hour later...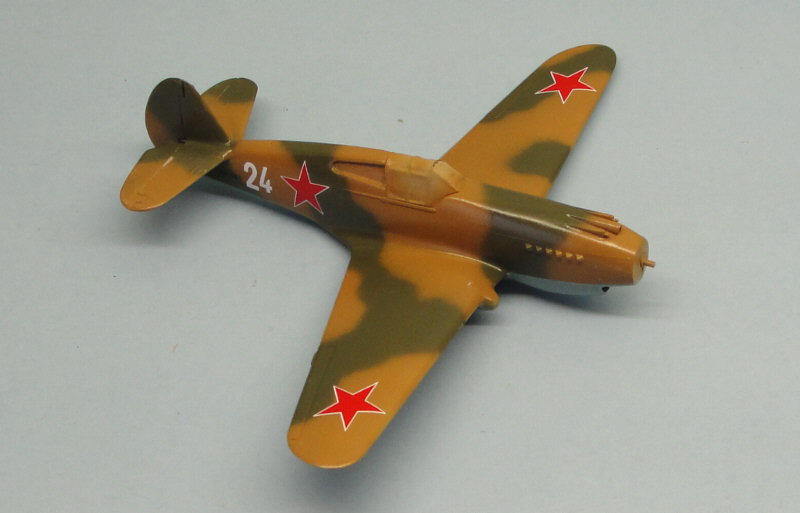 The Trumpeter decals worked like a charm - all 10 of them !
Bring on the fiddly bits !
Thank you for you attention dear people
* <i></i> * *
William De Coster / Belgium
/ past builds on HS :
Plastic Stories
1/72 -
Airfix
,
Trumpeter
and
AML
-
Curtiss Hawk 81
:
Part I
-
Part II
-
Part III
-
Part IV
-
Part V
-
Part VI
1/72 -
Frog/Novo
-
Curtiss Tomahawk
:
Part I

1/72 -
AGA
-
Polikarpov I-3
:
Part I
-
Part II
-
Part III
-
Part IV
-
Part V
Just like the perfect woman doesn't exist, I will never build a perfect model.
Puts me on a par with God