'evening all,
My first post on this forum, best I make it a colourful one!
I'm a collector and a builder, the best of both worlds in my opinion. Whenever possible, I like to sit an out of the box build alongside a mint and unbuilt kit. I also like to photograph my models and boxes alongside period references and tools. It takes all sorts
Enough rambling, here's a few of my builds and restorations...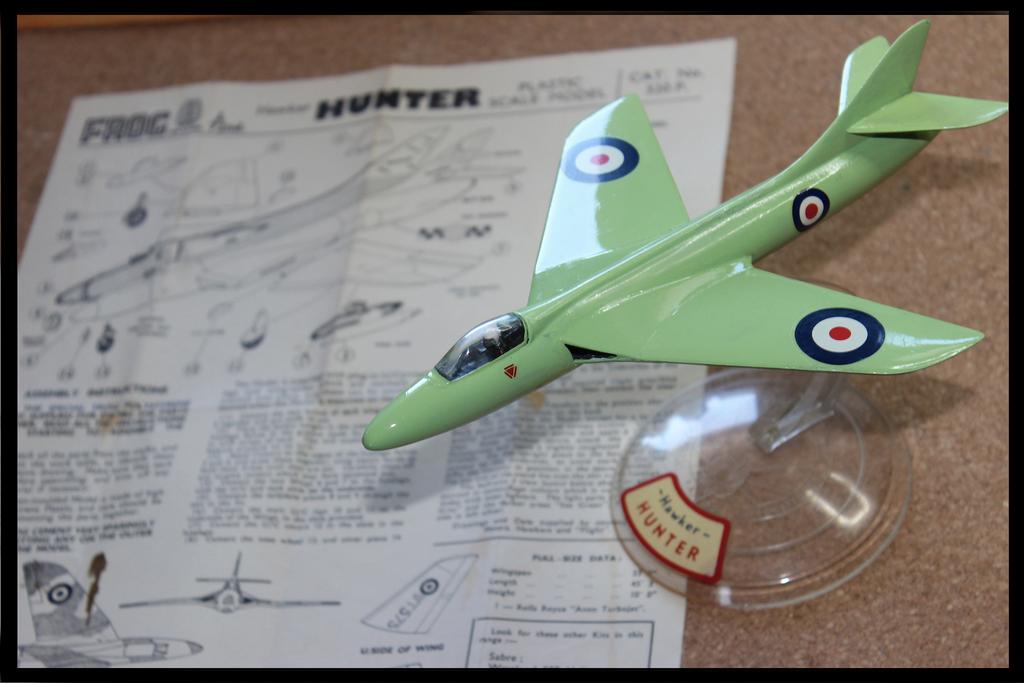 The FROG Hunter is a rescued built model. Old paint and rivets rubbed down and and coat or two of early Humbrol Eau-de-Nil masquerading as the Duck Egg Green of the Hunter prototype.
Not strictly accurate by any means, it's still a striking looking model on display.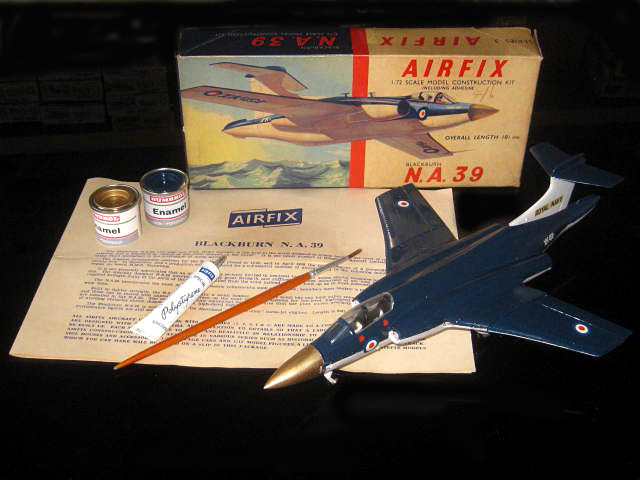 A first issue Airfix Buccaneer, painted with ancient Humbrol colours, in a box top colour scheme. I do have a grey one knocking about in the loft, I quite like the inaccurate blue though.
FROG's Hunter again, also done in the box scheme. The real prototype, as shown above, got a new nose, canopy and a Hot Rod red paintjob for it's World Record run in the fifties. The Air Trails magazine adds a bit more colour to the shot.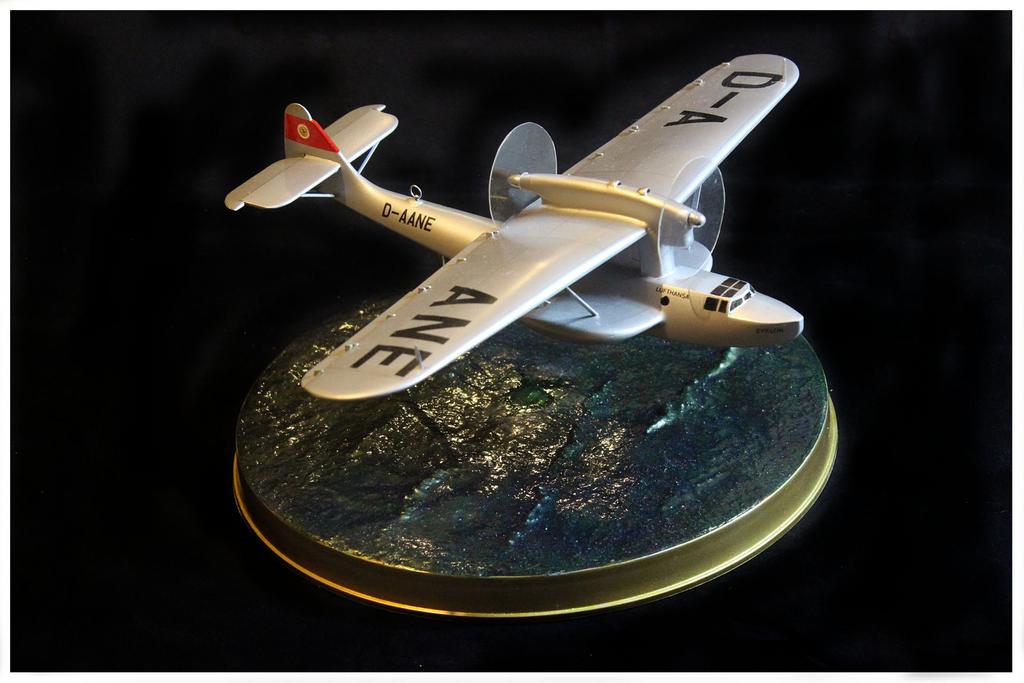 An entry on another Forums Floatplane group build, this is my take on Matchboxes Dornier flying boat. Smoothed out bodywork, painted glazing areas and clear plastic discs to give the plane  the look of an early wooden kit. 
The base is a plastic bacon crisper (!), filled with polyfiller and painted with tamiya clear colours. A brass rod curves up behind the model to support it.
The black background in the above shots is a sheet of black perspex with the model sat on top of it. Get the angle right and there's minimal reflection.
There's plenty more where they came from!
Tony.