suggsw wrote: Excellent finish and photography on your Dornier!  It really looks the part, and the composition of the base and photo evoke the period ... nice work!
Thanks.
I like to mess around a bit with the photography. Here's the same Dornier flying over HMS Royal Sovereign, or to be more accurate, sat on a stand on a piece of baize with a die cast ship behind it. A couple of Photoshop effects do the rest.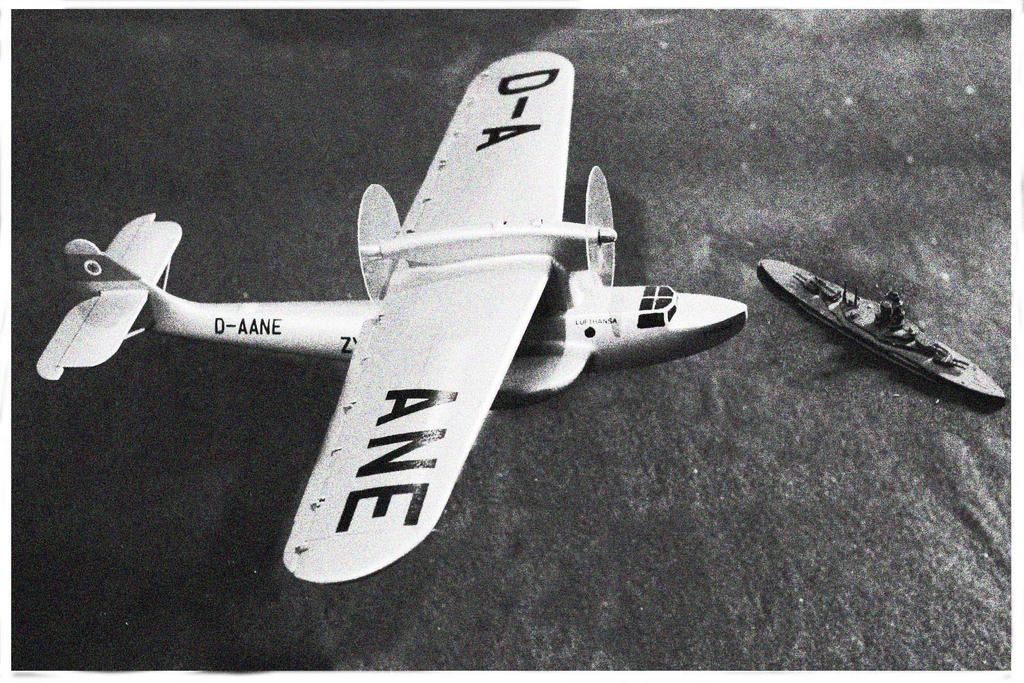 And here's the same model again, this time it's held up by a paper spike with an original 1939 map of the North Atlantic as background.