Hello everybody
Almost two weeks ago we had snow in Belgium
And I decided to build a winter model - so I could take outdoor pictures in the snow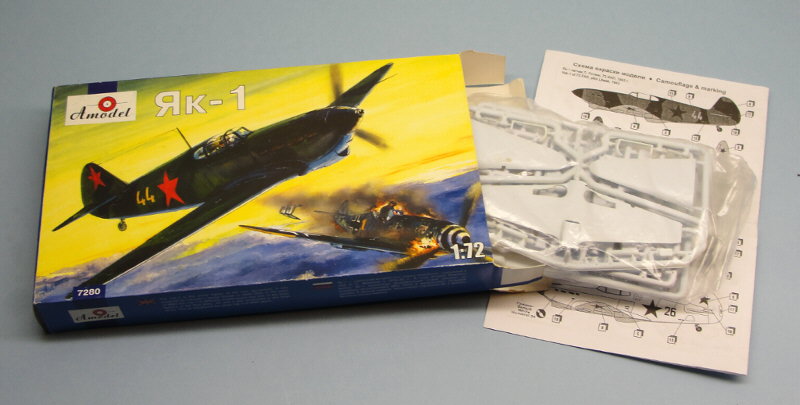 Just a little after I had started, weather forecasting predicted higher temperatures - meaning the end of the snow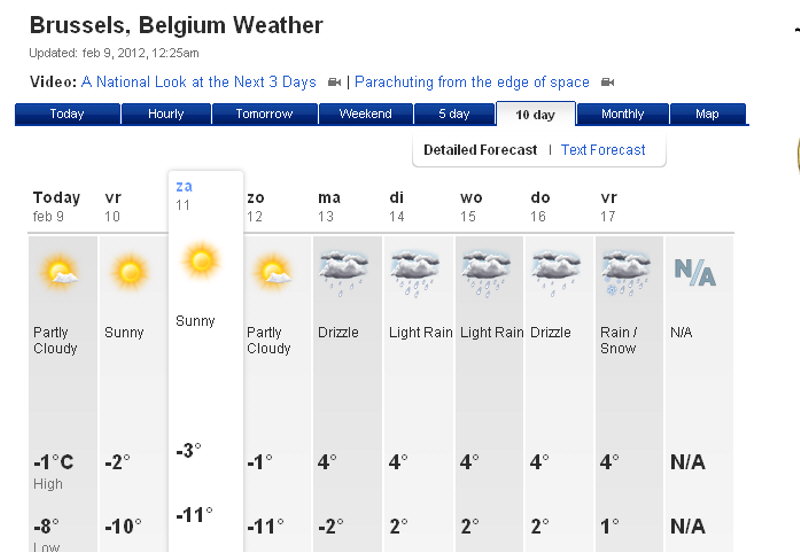 Great - I could've known !
I still had almost 2 days left - if I wanted to take outdoor pictures on Sunday afternoon, the last day with sub zero temperatures
Friday evening - Febr. 10th
Tamiya rattle can fine surface primer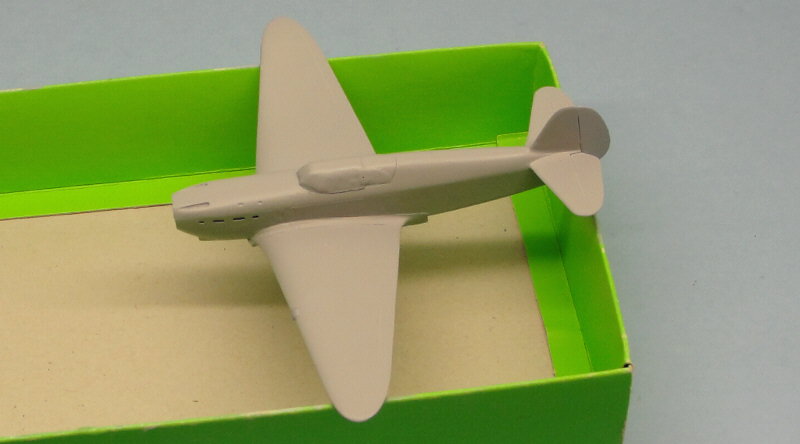 I was in a race but I didn't want "something the dog ate" on my shelves - so I spend some time on touching up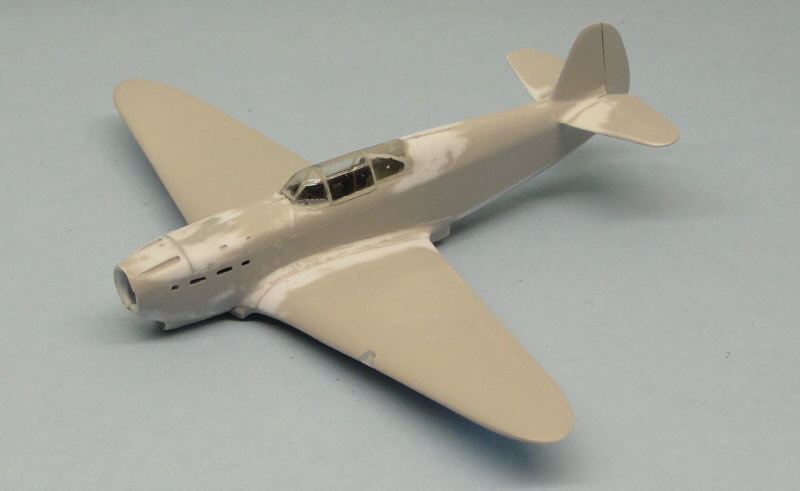 White paint - a terror in my dreams !
I discovered I didn't have Vallejo Model Air white in my paint stash... but luckily I had bought Tamiya white a few weeks before, for another future project on which I wanted to test this paint range
It worked well - though I was unsure with what to thin it - I used a little Tamiya lacquer thinner and it did the job though it didn't feel "normal"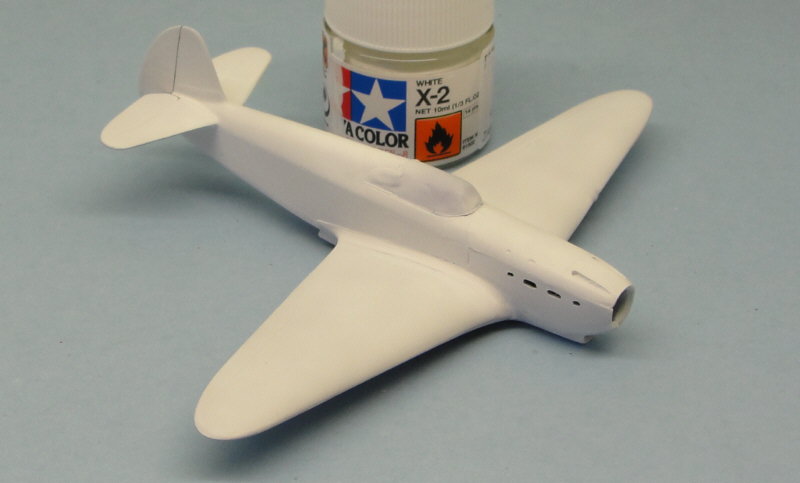 Saturday - Febr. 11th
A quick masking job to paint the undersides - after cleaning up the under carriage doors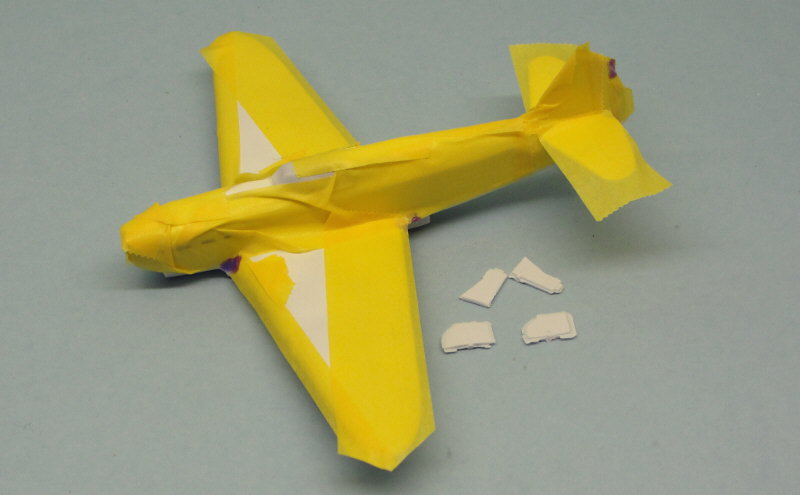 Then glue them in place temporarily with a little Maskol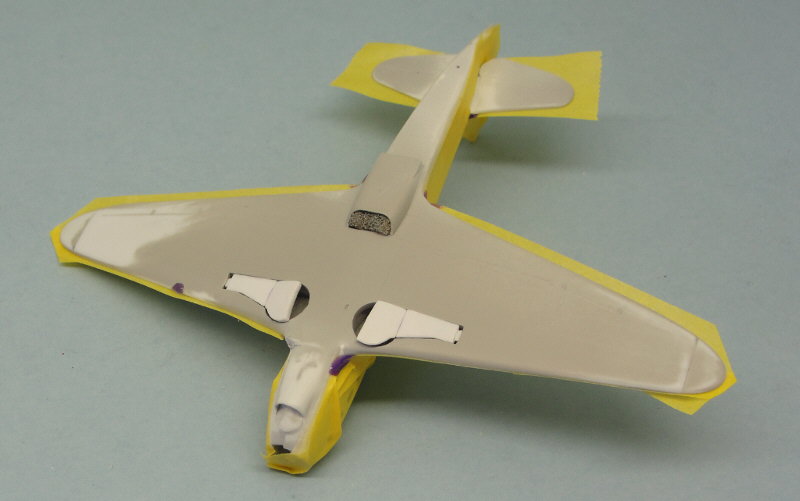 Vallejo Model Air 008 pale blue... as used for many schemes... but looking okay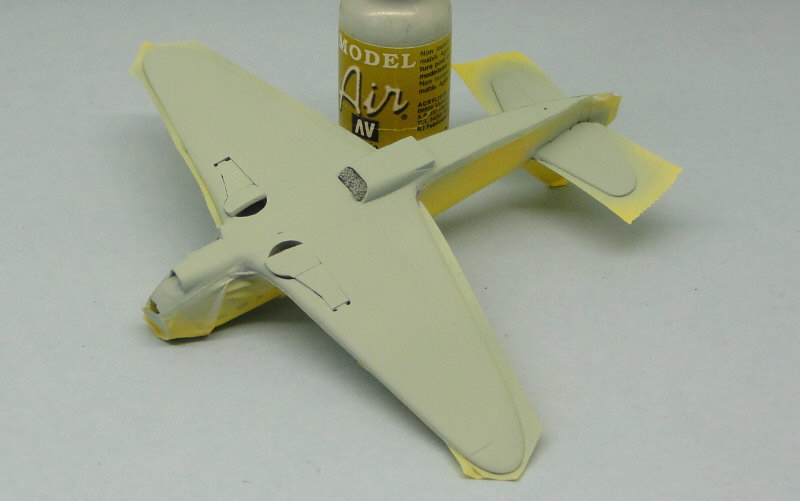 Many parts on this kit need clean up work

Two types of "wheel holders" (parts 38 or 39)... but no indication as to which one to use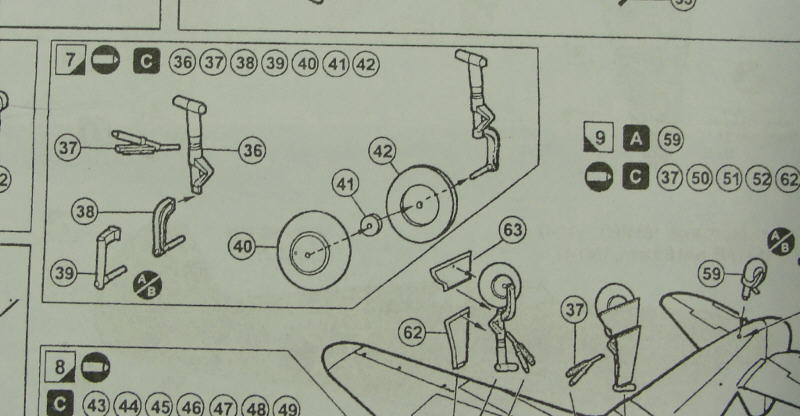 So I went for the pretty one
Despite looking rough - cleaning up the parts was very easy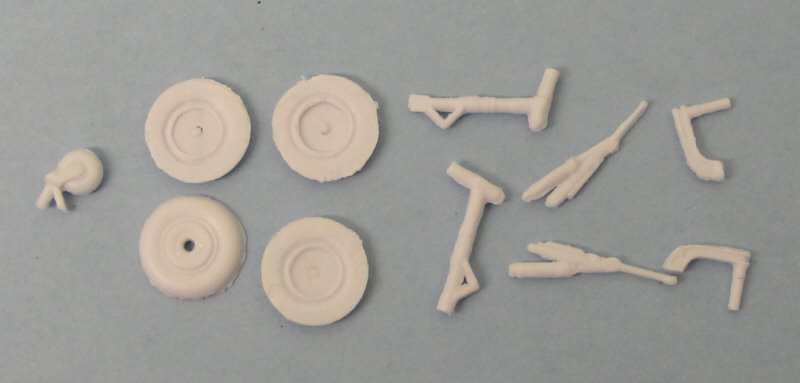 I discovered an ugly fit
Should I fix & loose time ... ?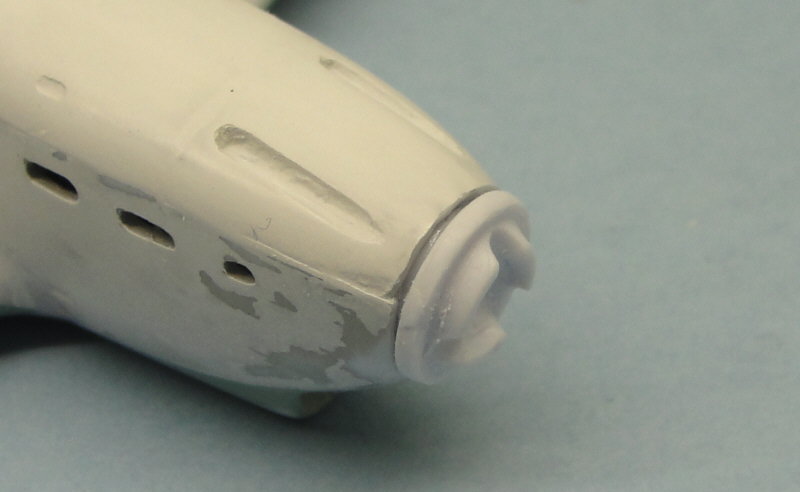 Of course
Some evergreen cut in angles - and some glue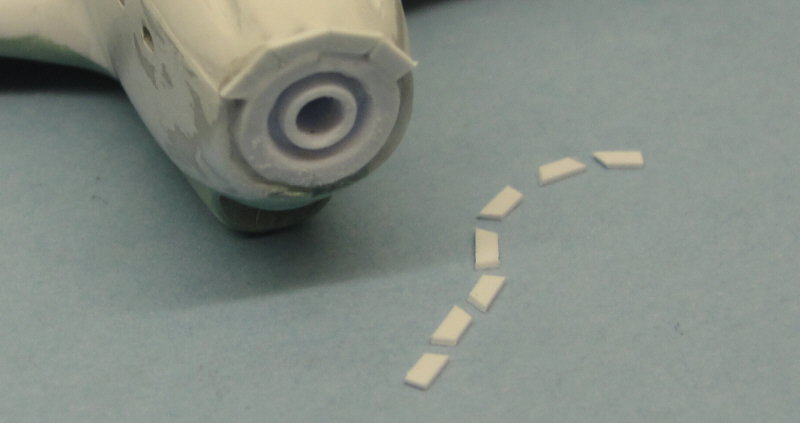 Let it set for an hour & sand = fixed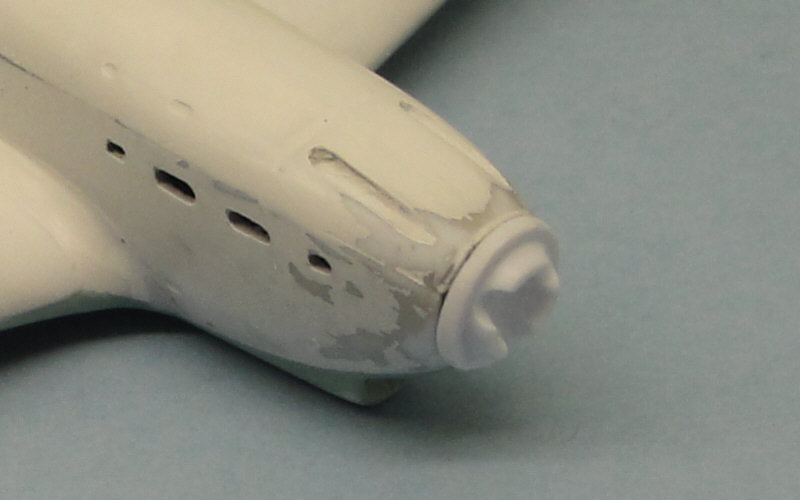 I masked the straight canopy frames - for the touch up coat
But for one reason or another the paint was glossy...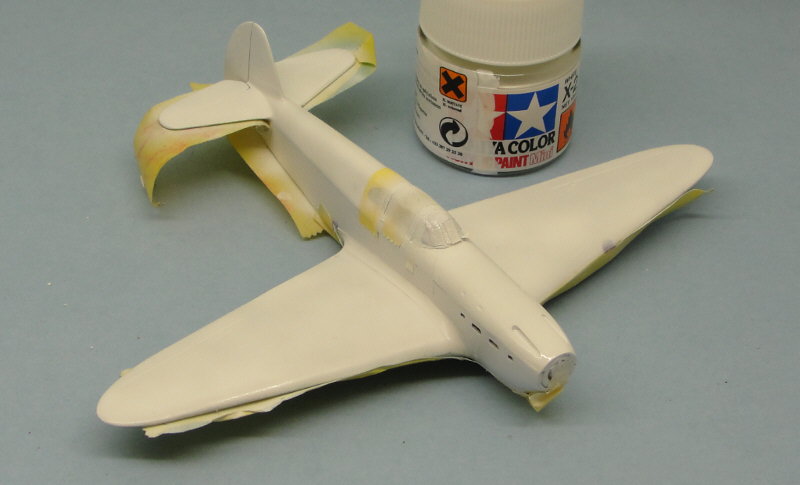 And it remained glossy
As you can see here after I hand painted the curved canopy frames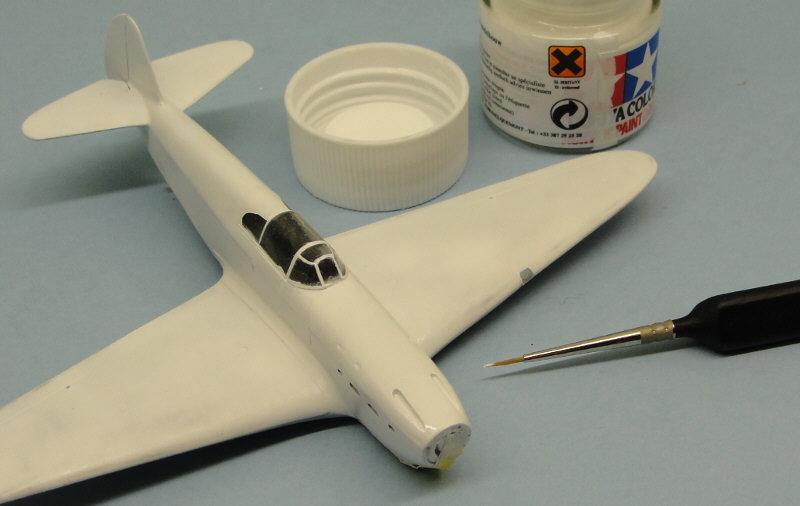 I had to do another touch up coat to fix the previous touch up coat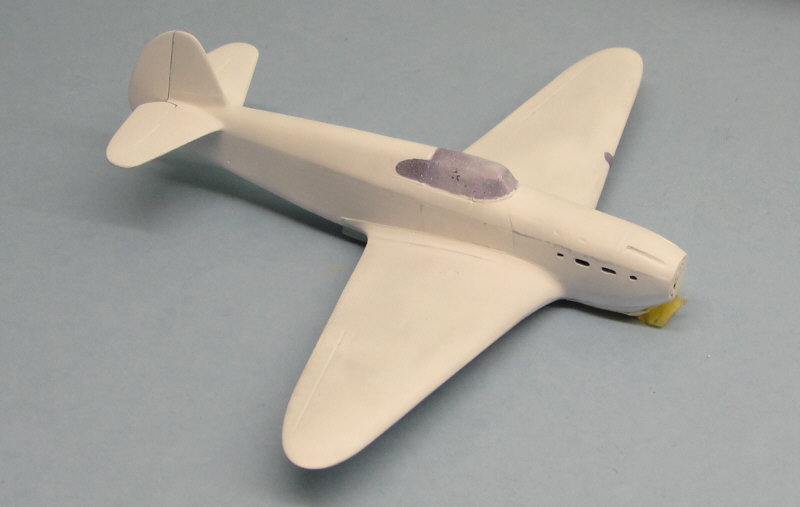 This brought me to Saturday evening, and I decided to let the paint cure overnight
Sunday - Febr. 12th : Last day of snow
First I placed the under wing decals and they worked marvellous
It was also the perfect time now for me to discover the instrument panel decal !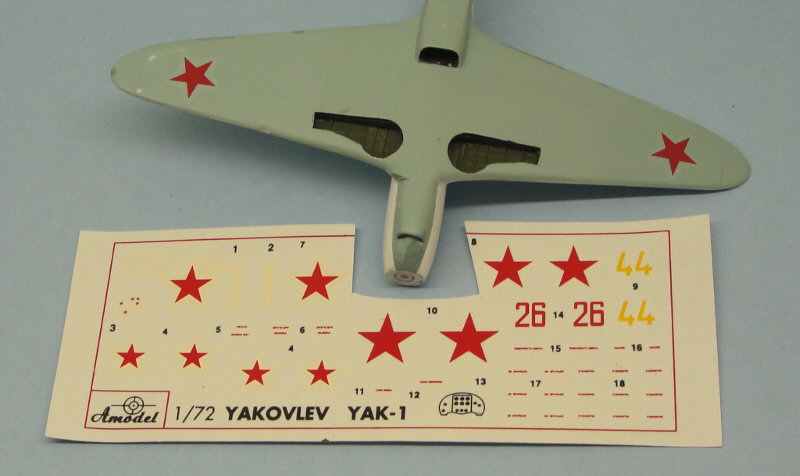 Note I didn't use Future
Mostly because I was worried how it would affect my white paint in the long term & I didn't want to loose too much time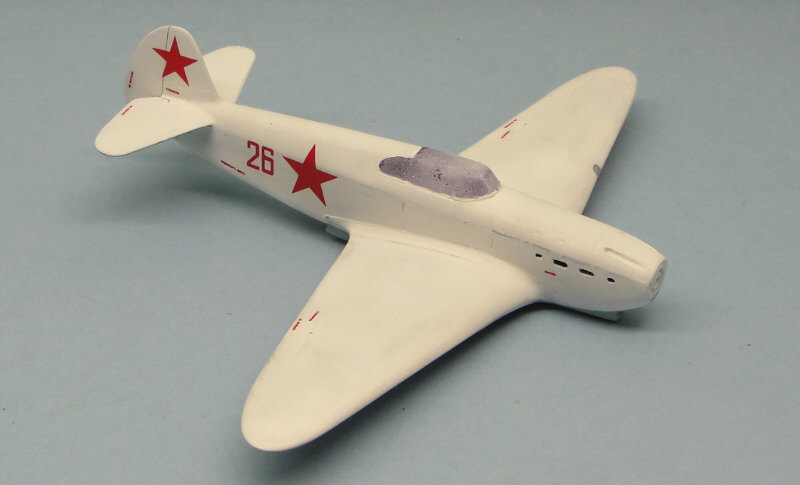 I also didn't put a clear coat on the model after decaling - for the same reasons
Cutting off the exhaust pipes one by one from their backing plates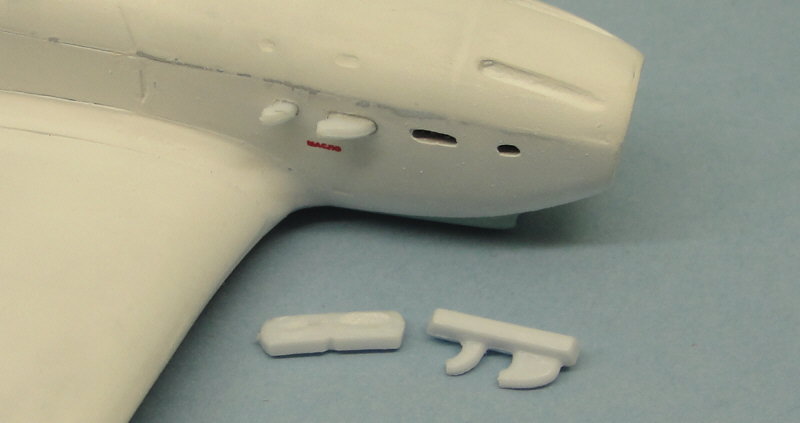 Gluing the multi part under carriage in place would need some time
By now I knew I would not be able to finish the model on Sunday afternoon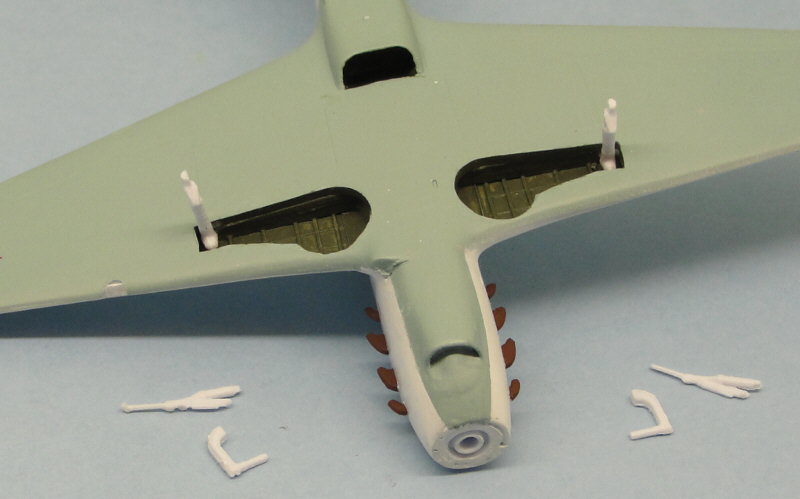 The wheel axles where too long, so they needed to be trimmed in situ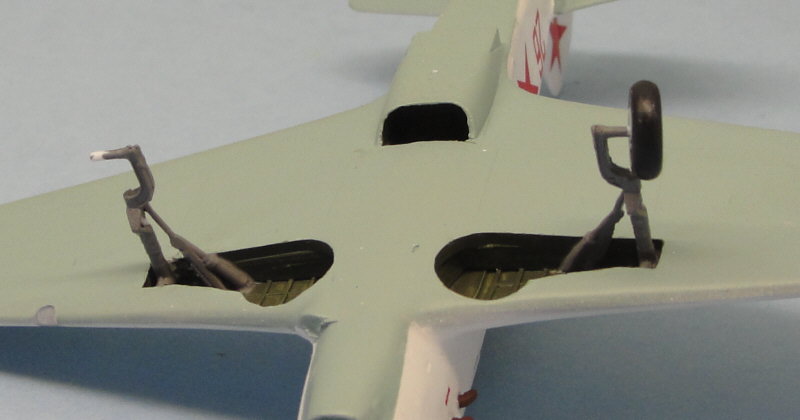 Then I rushed through Sunday evening with working on final bits & a soft black wash
I choose only to use the top under carriage doors as they all are much too thick and I didn't have time to thin them & repaint/weather them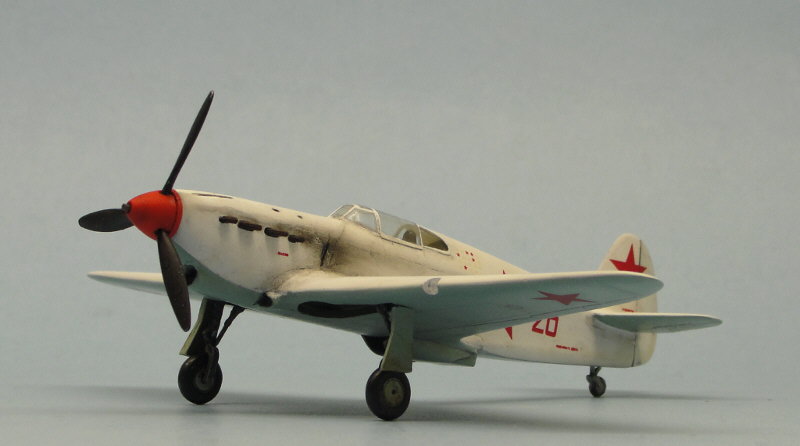 I was hoping there still would be some snow on Monday during lunch break...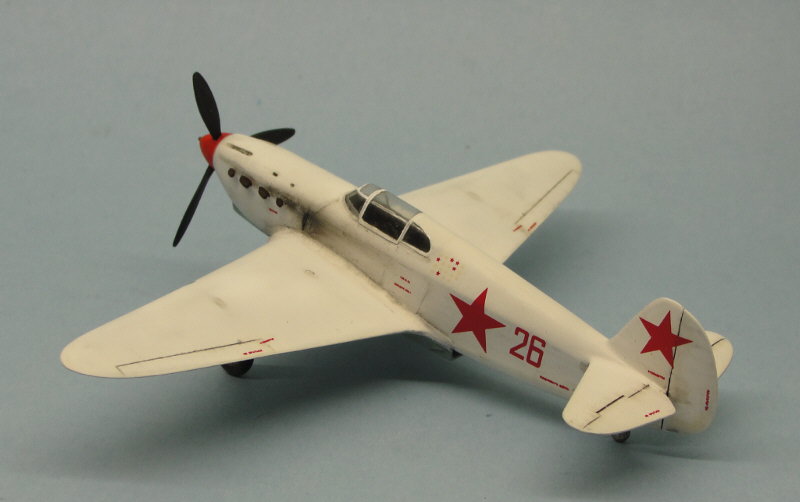 Well...
Monday - Febr. 12th : Lunch break
There was still
some
snow...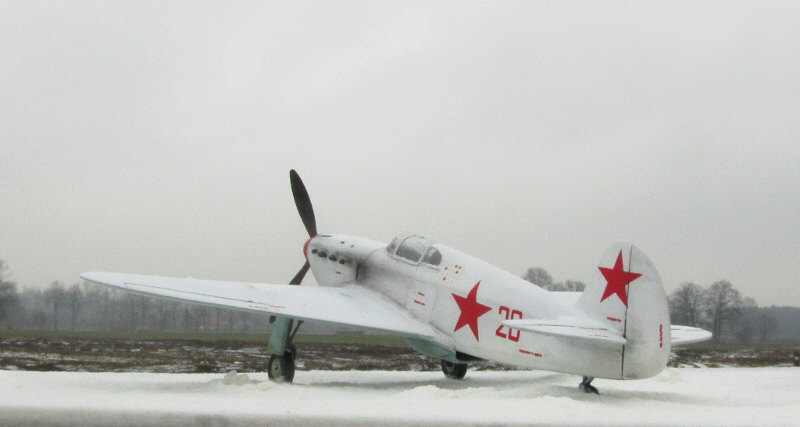 But it was not much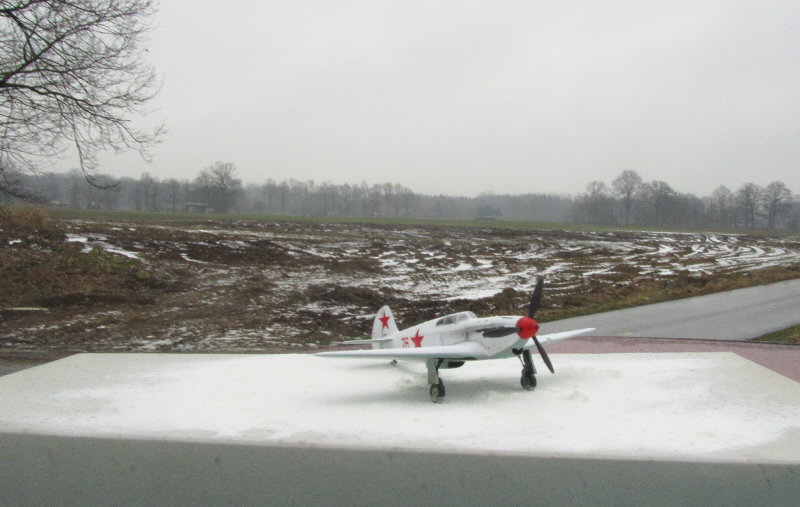 And then it started to rain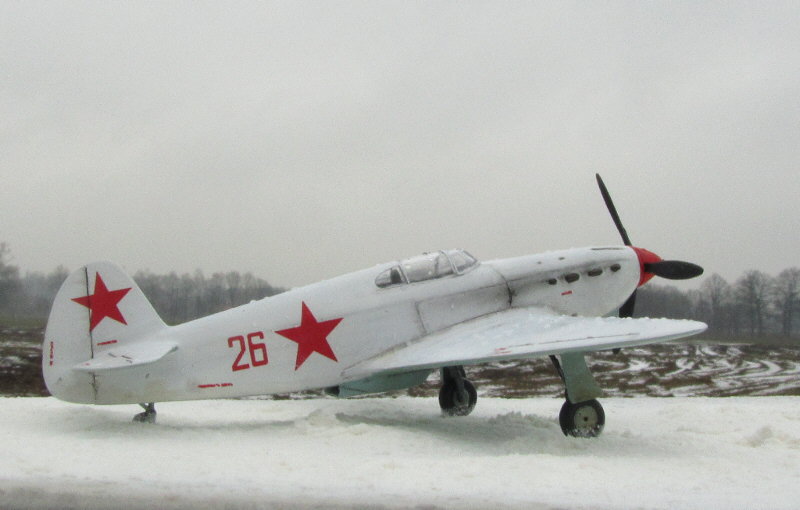 Ah well... maybe next winter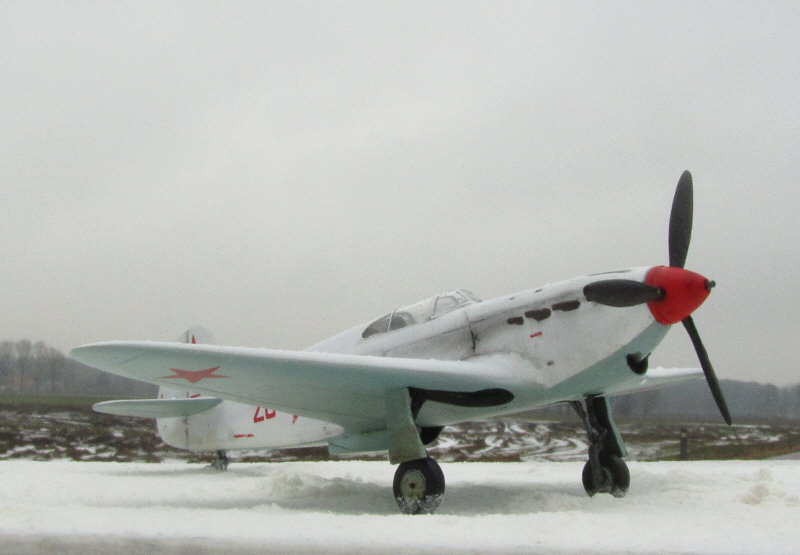 In the evening I left for Prague
Where there was still snow !
My girlfriend said I should've brought the model with me
Sigh... had I known...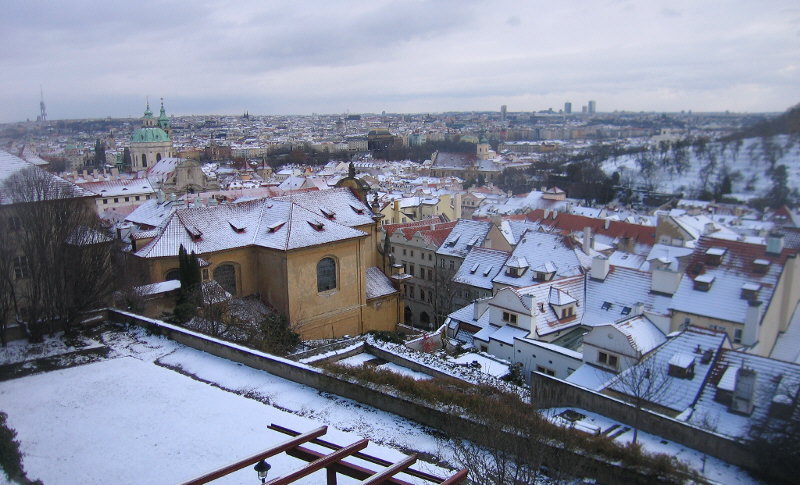 I returned from Prague this weekend and I decided to do some final work on the undercarriage doors
Sunday - Febr. 19th : One week after defeat
Thinning them down - most right one not yet done - all others done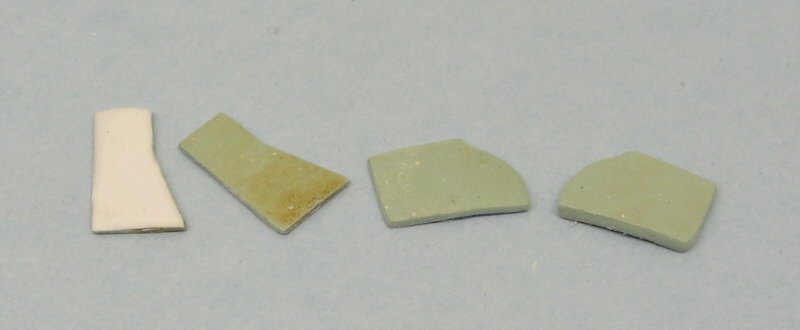 And I added a very subtle burnt umber wash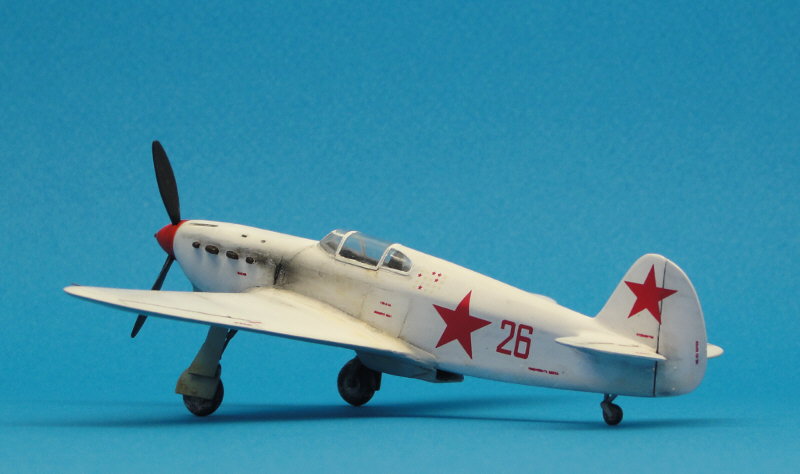 And a pitot tube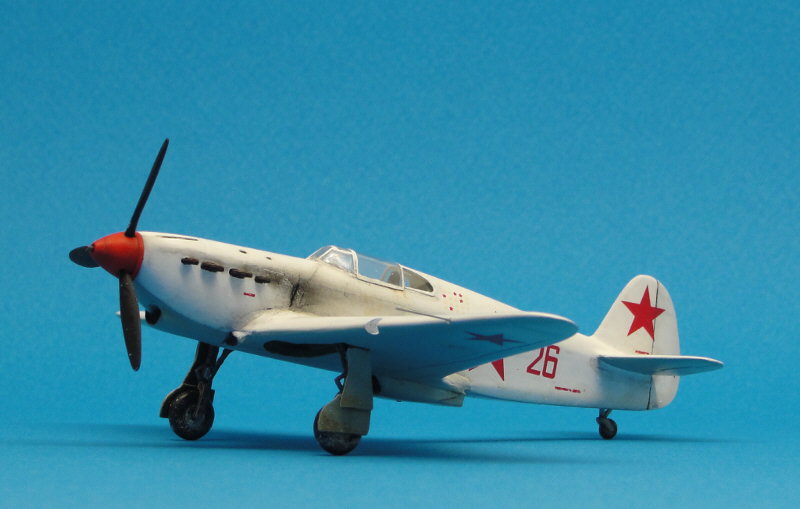 I have to admit - the little Yak has really grown on me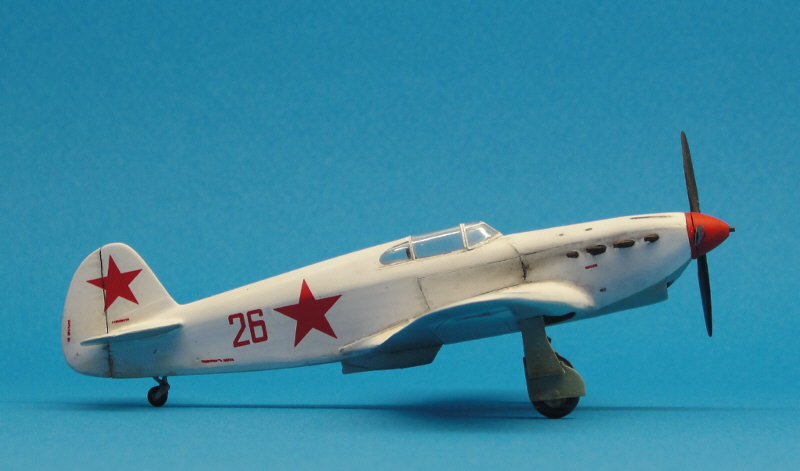 The model looks rough in the box
But the soft plastic makes cleaning up parts very easy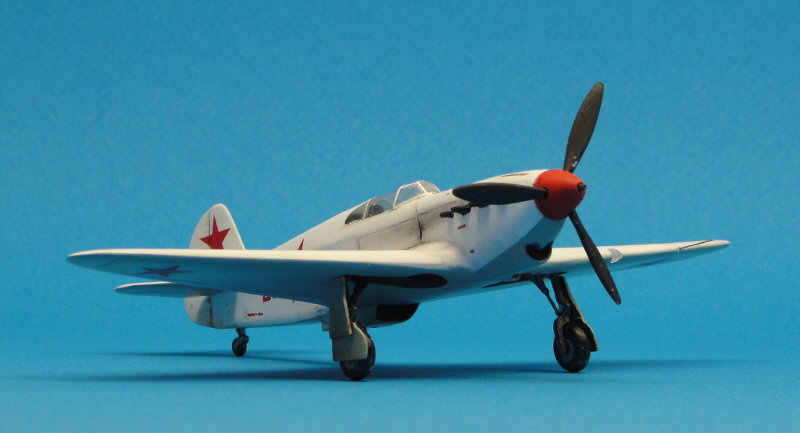 Fit on most parts was excellent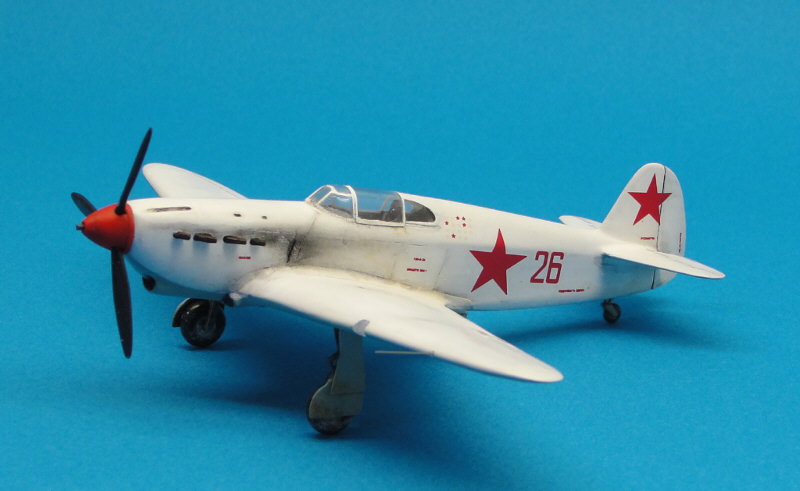 This was - after all - a very pleasant build
And I'm pleased with my first winter finish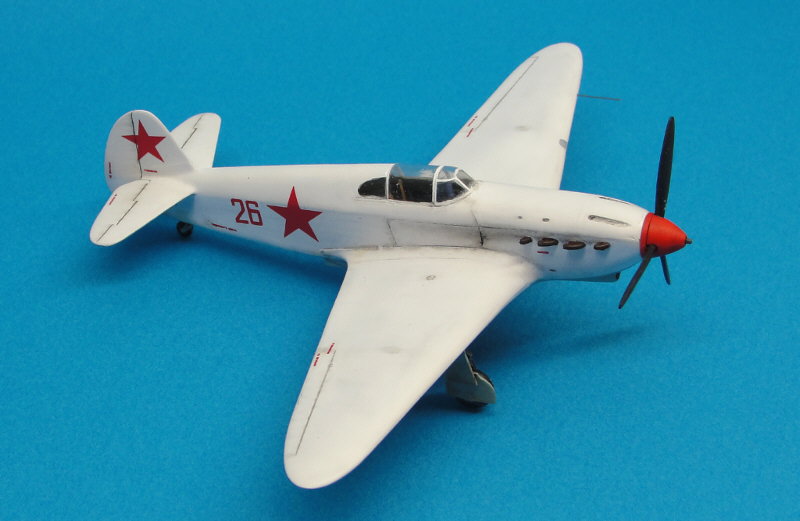 But next time I use a green primer - just to show a little green under the winter camo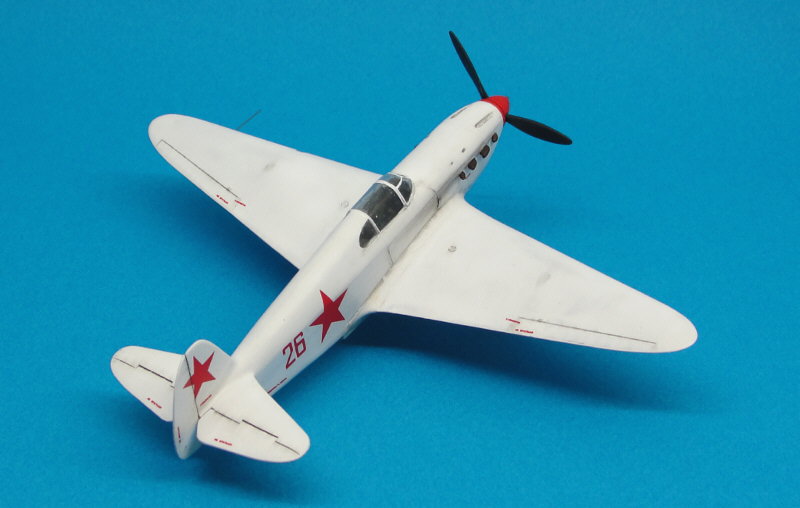 Though apparently this aces aircraft (note victory markings behind canopy) was kept pretty white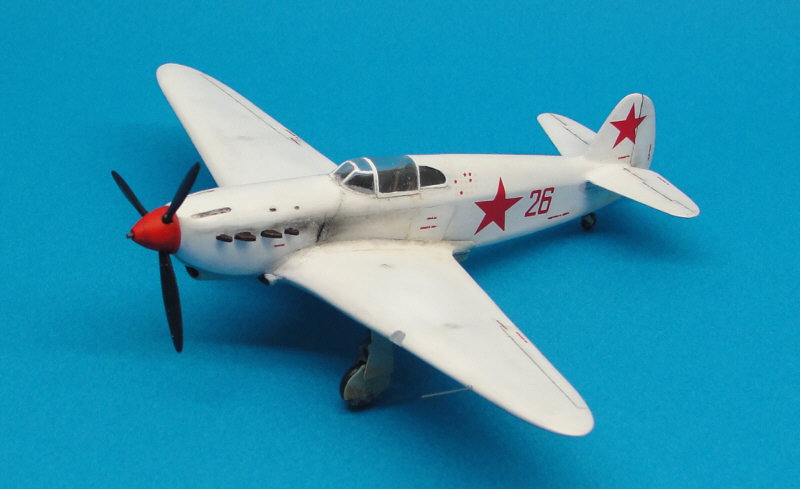 I still wanted "snowy" outdoor pictures - so I went out again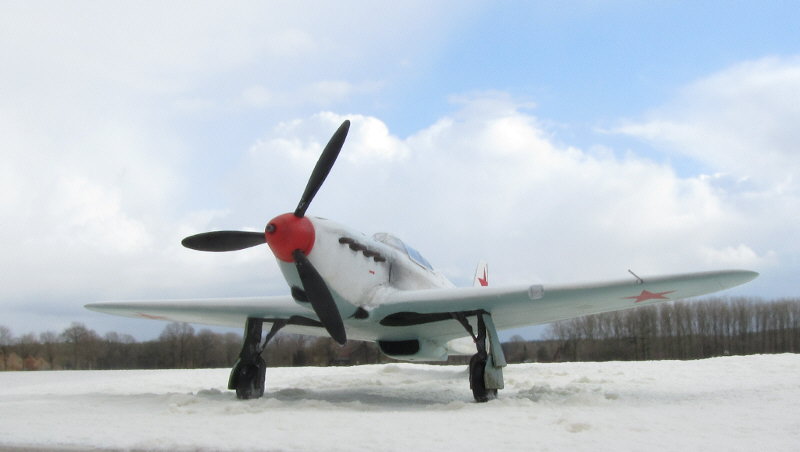 Never mind the snow less trees in the back ground (there was a big earthquake and all snow fell out of the trees
!)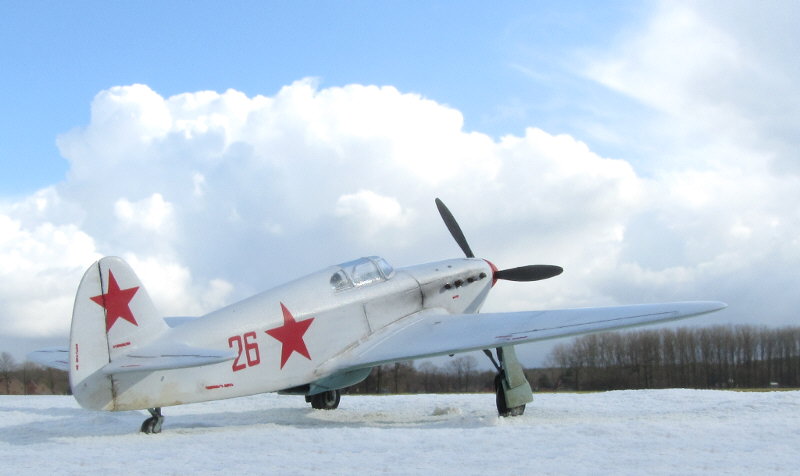 I wonder why most victory markings are in white - you almost don't see them on this winter camo scheme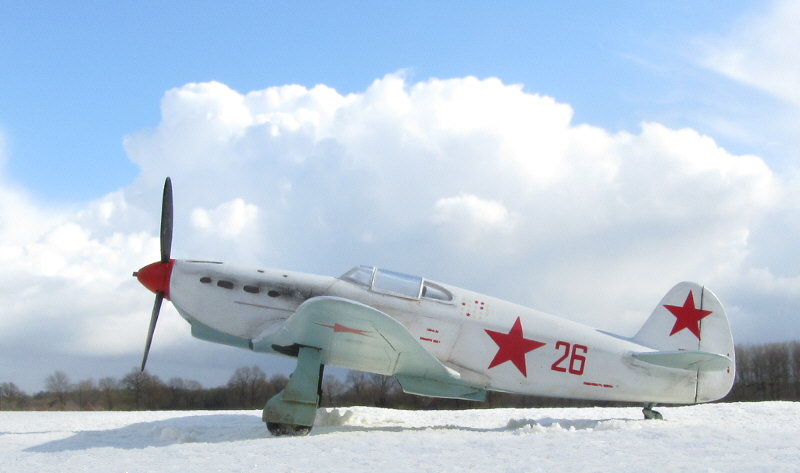 It is funny but this is the first major Soviet type in my 150+ collection (though there is somewhere a white Heller Polikarpov I-153)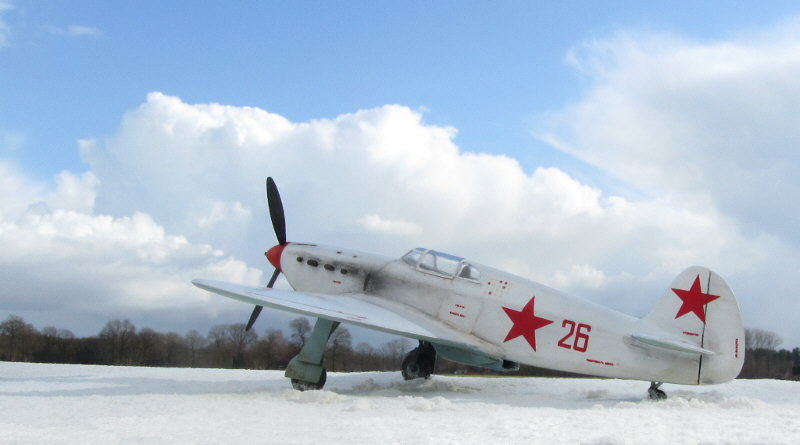 But I'm getting the taste of them... and certainly for A-Model kits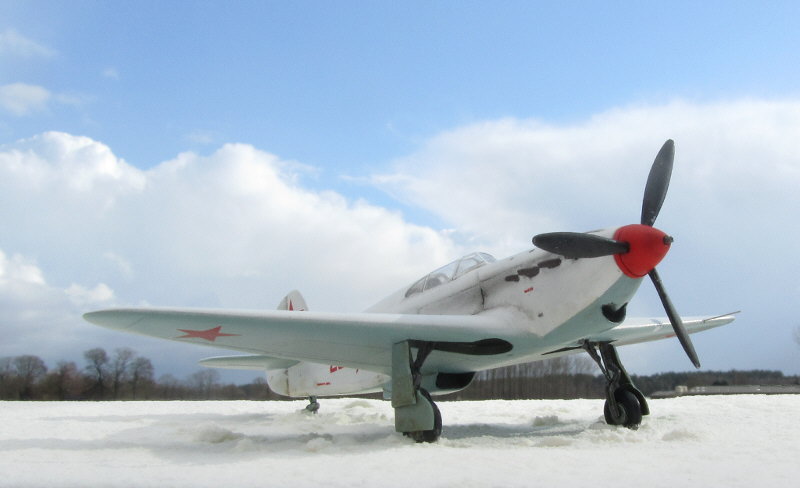 While I was taking pictures... it started suddenly to rain again (ah Belgium !!!)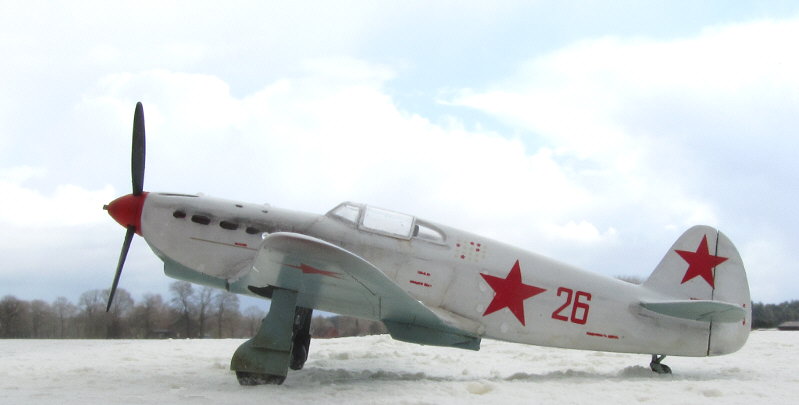 But it was not rain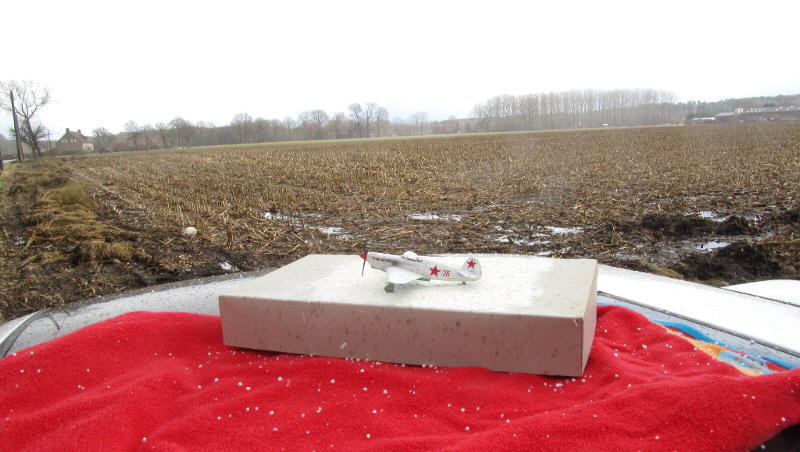 It was white..... but it was not snow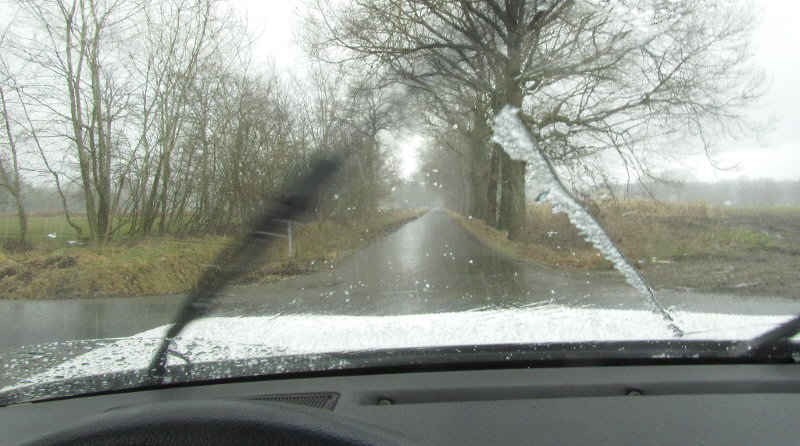 Time for the Yak to visit other - drier - locations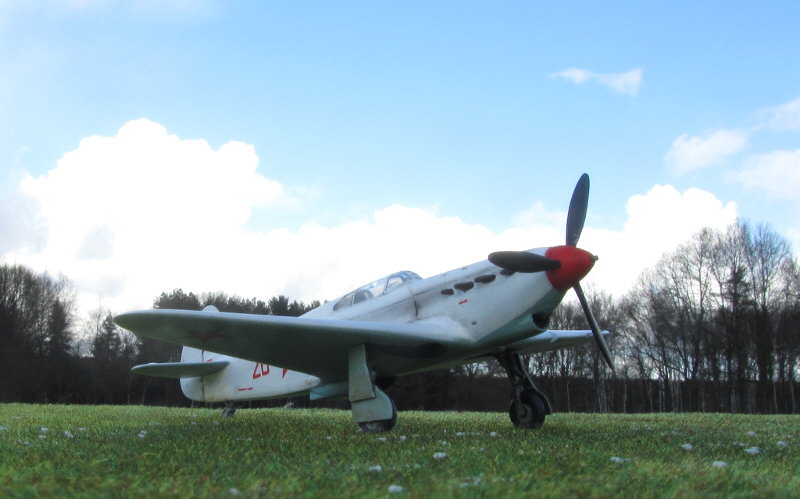 And a little later the sun was back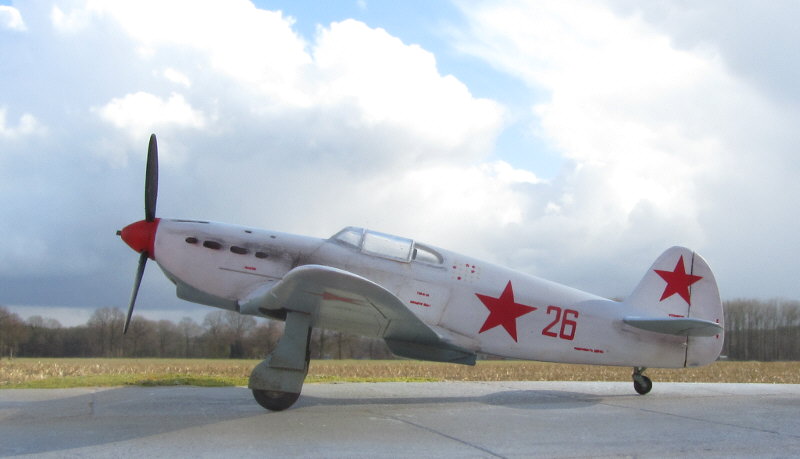 I think it is time to build a Soviet summer subject... maybe a Lavochkin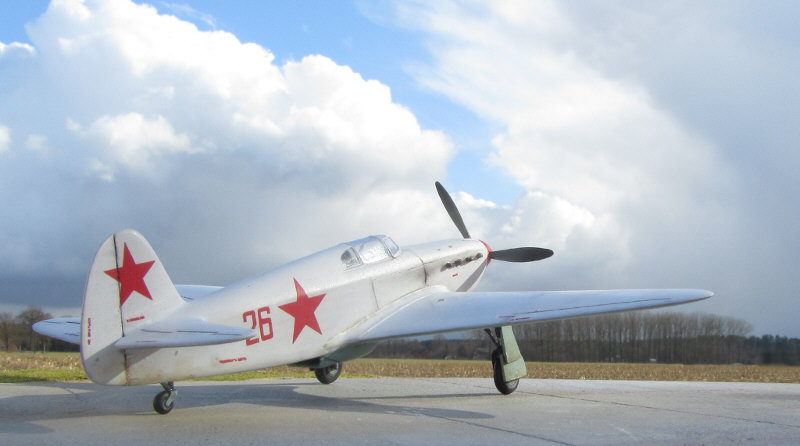 I'm sorry for the long mail, but I didn't have time to post "more and small" - so here is one big chunk for your Monday pleasure (or Sunday evening fix if you live in the Americas)
I want to thank you all for your support - and for keeping this forum alive (well I hope)
Over & out with my favourite picture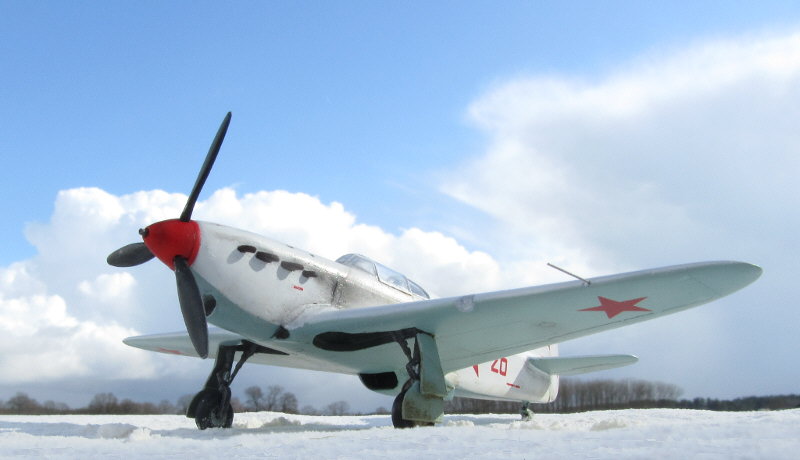 * <i></i> * *
William De Coster / Belgium
/ previous builds on HS :
Plastic Stories
1/72 -
A-Model
-
Yak-1
:
Part I

Just like the perfect woman doesn't exist, I will never build a perfect model.
Puts me on a par with God