Hello everybody
A week ago I finished my Polikarpov I-3
At the same time we had our first snow this winter - which worked very well for outdoor pictures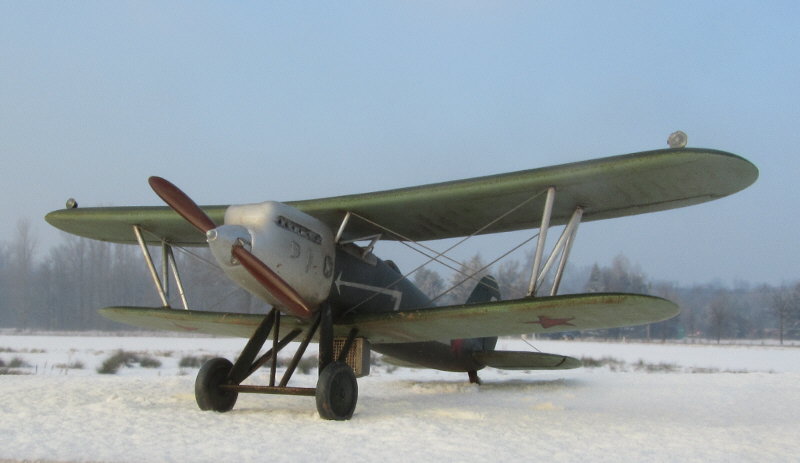 While driving to work on Tuesday morning, I had the idea to build another winter subject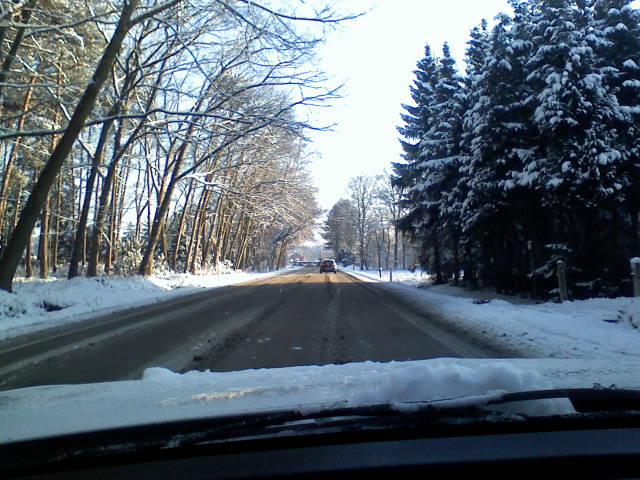 Back home in the evening, I took a deep breath - and went into the stash
I came out with a little Yak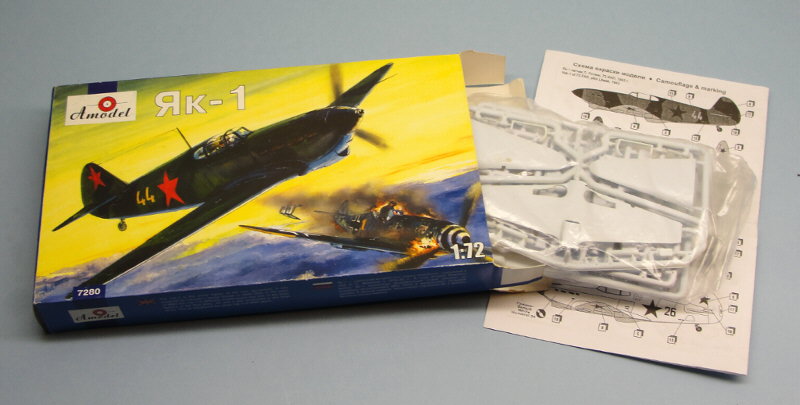 And it had a winter scheme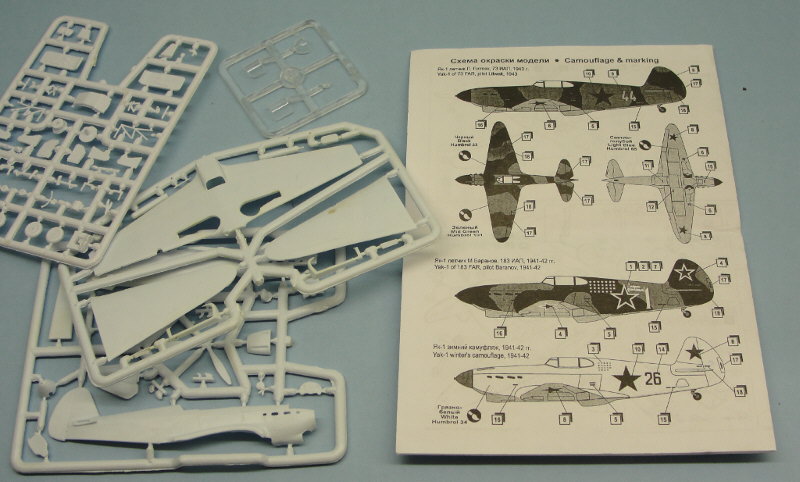 But it looked a bit rough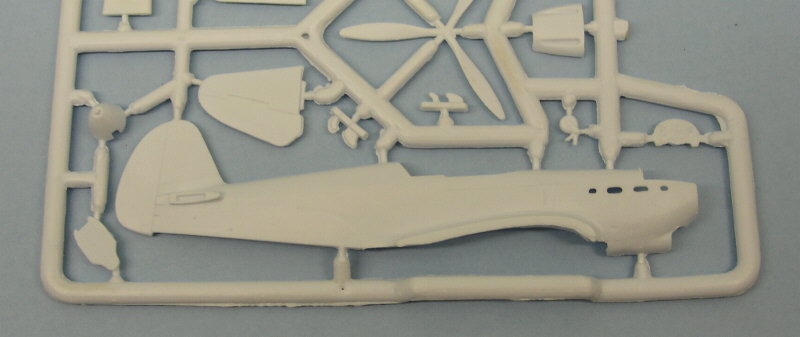 It featured a lot of small details, and several parts had flash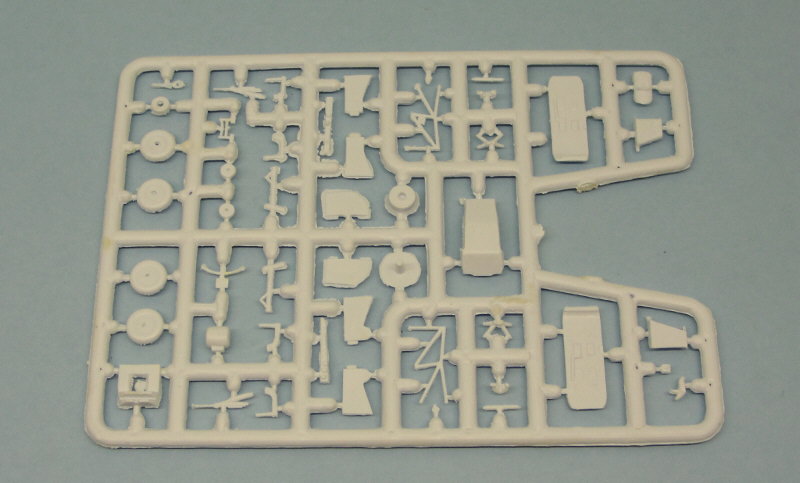 It was certainly not basic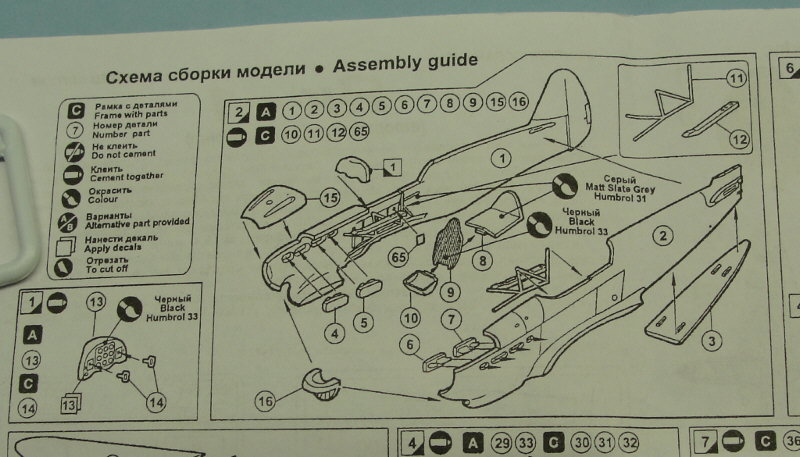 I thought this was the cockpit floor... but it is one of the skis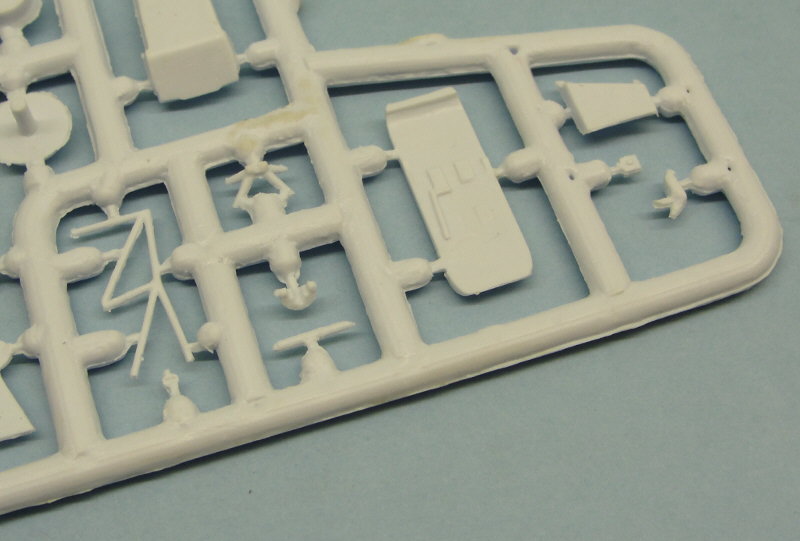 A lot of interior parts for such a small kit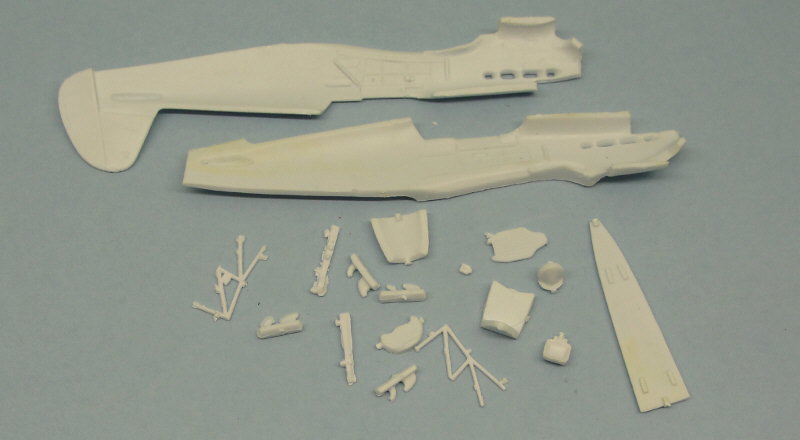 First step :
I had some problems with the exhausts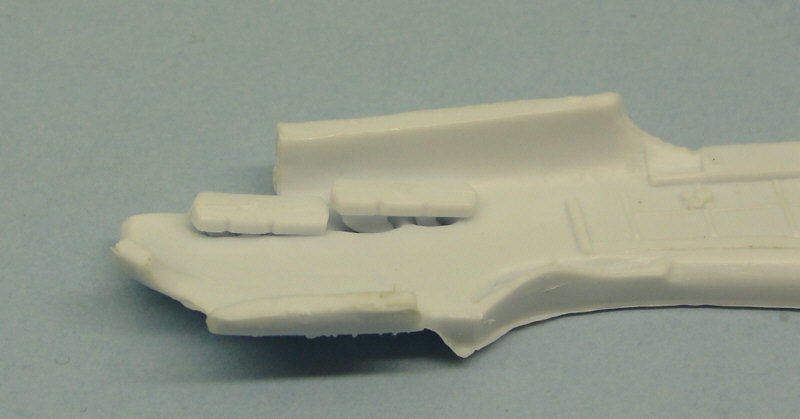 I didn't want to enlarge the holes, so I decided to cut them off from the backing plate, and butt join them in the end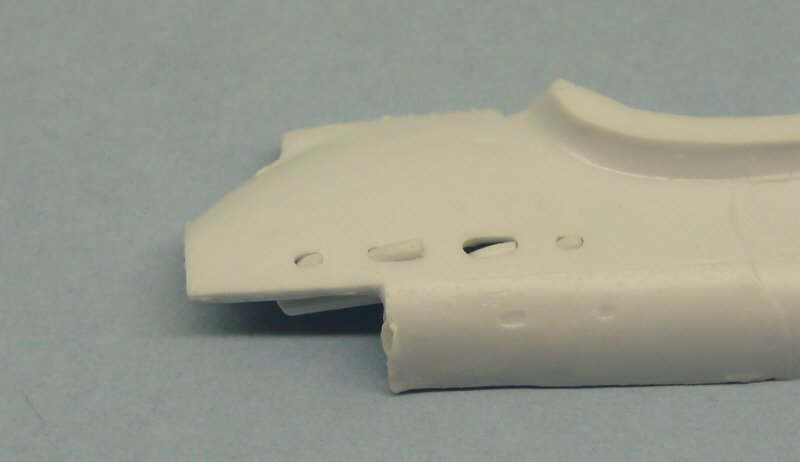 One hour later the interior was assembled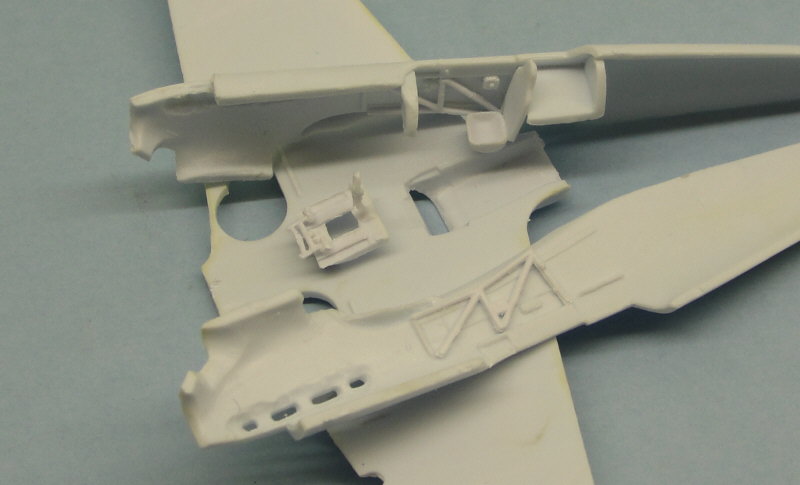 And painted - with my own mix of Vallejo Model Air 013 Yellow Olive and Model Air 71008 Pale Blue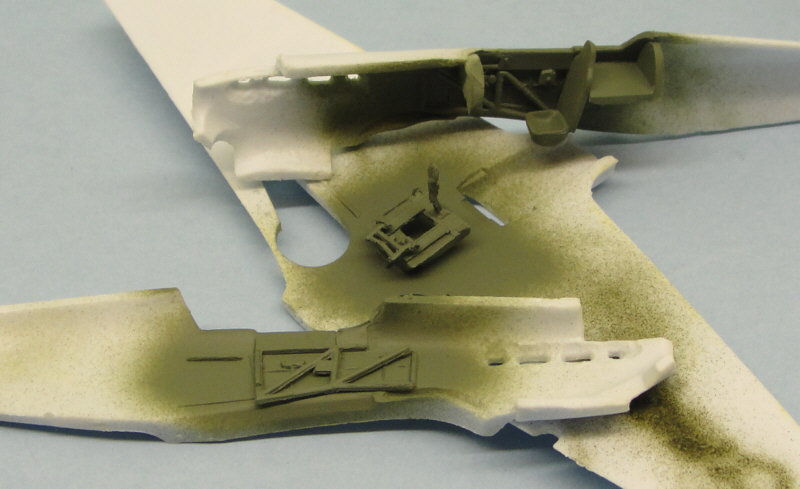 The big radiator housing followed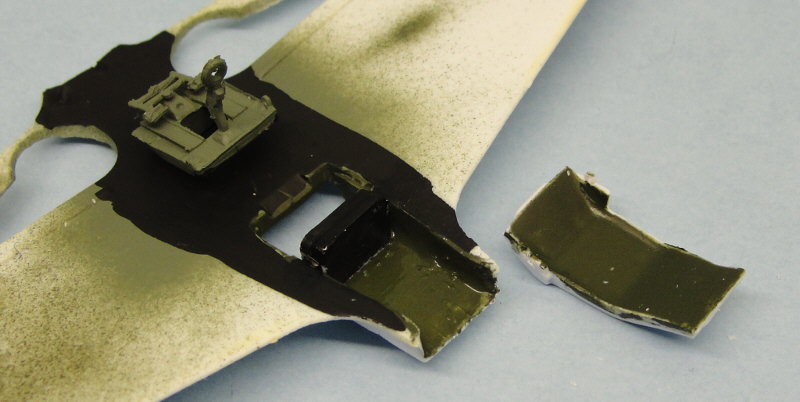 And so did the wheel bay walls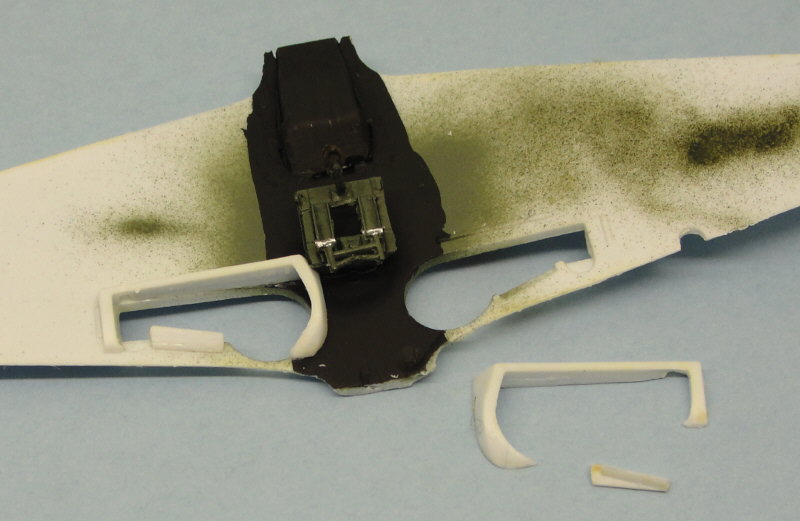 A careful wash and some painted Tamiya tape seat belts followed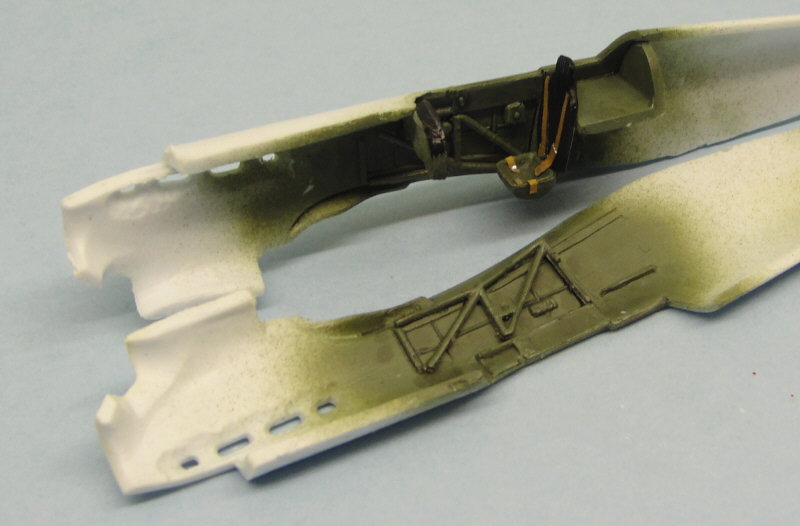 Finally we assemble the fuselage
First I glued the top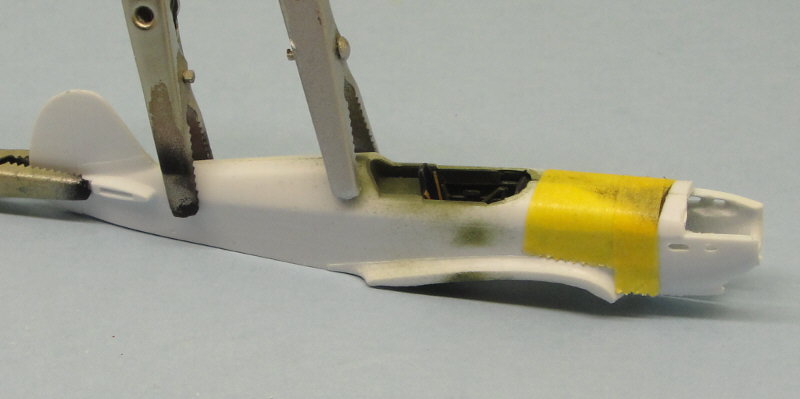 Then the bottom at the front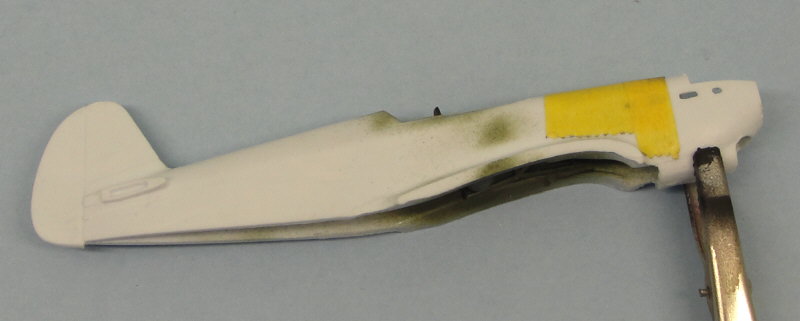 Which had some kind of air intake
Which looked pretty rough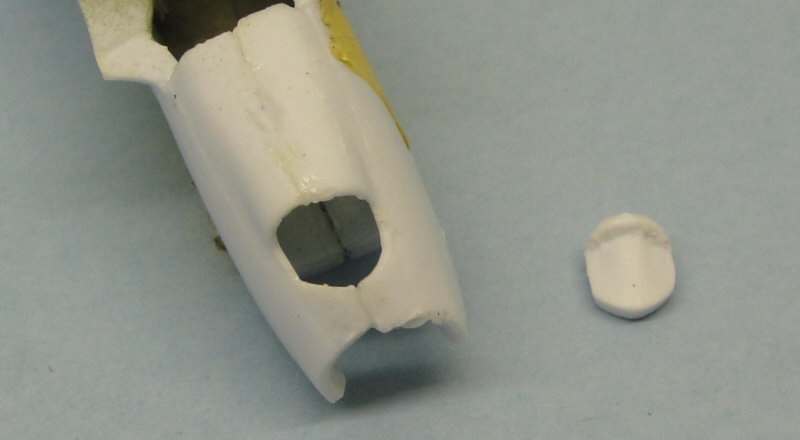 But we managed to get it into place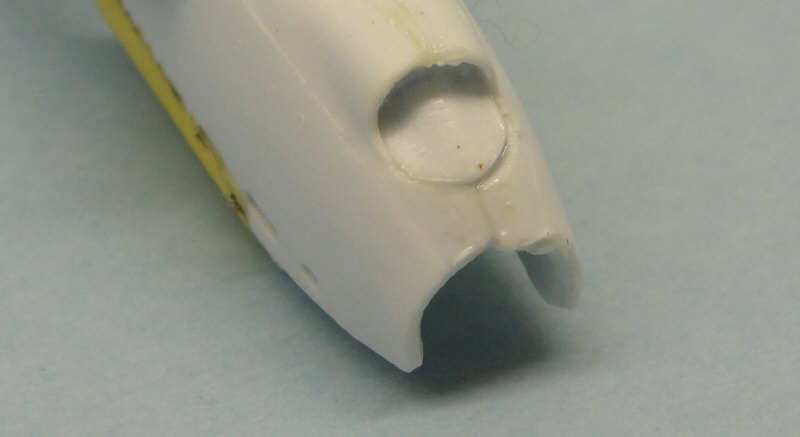 The bottom at the rear followed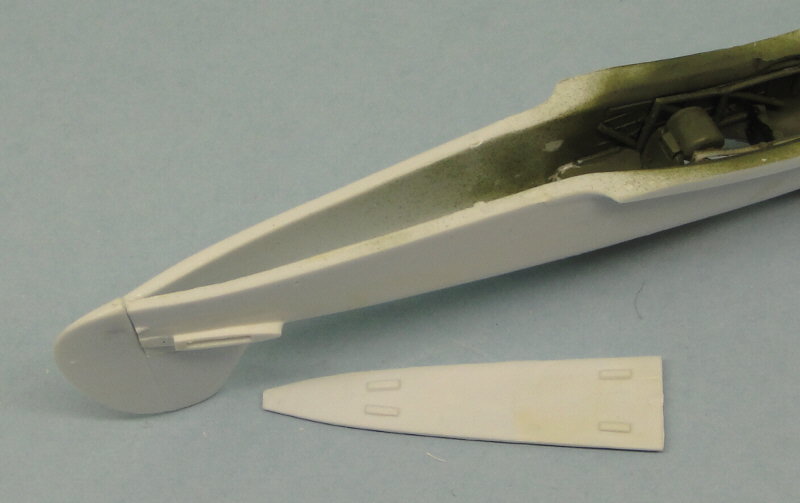 Here I made a mistake - having not moved the part too the back enough...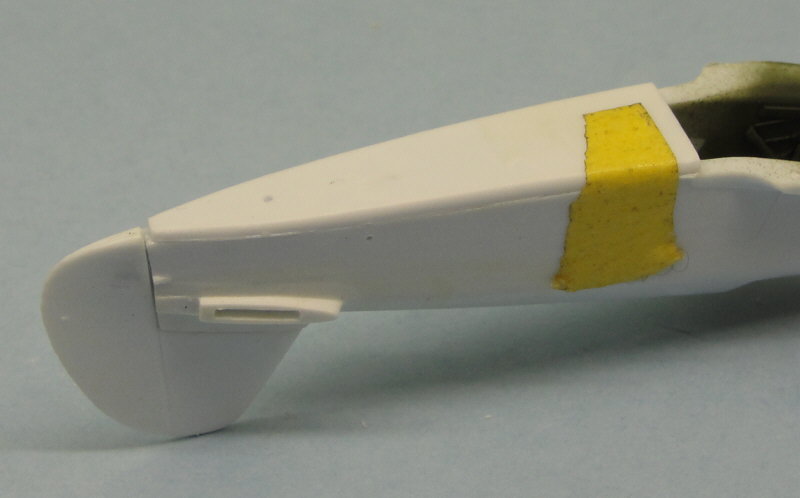 The guns were on a separate piece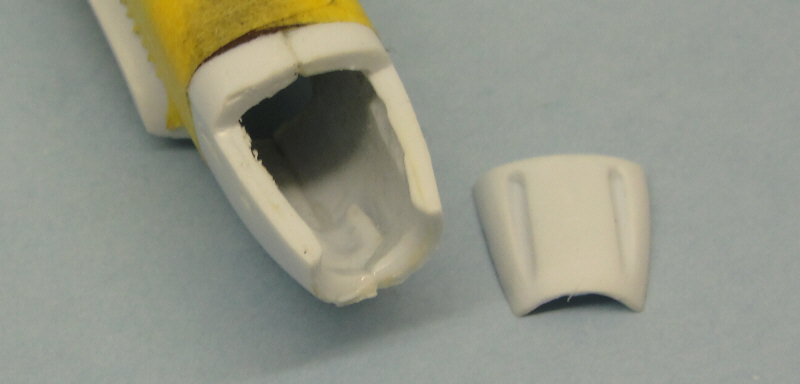 With average fit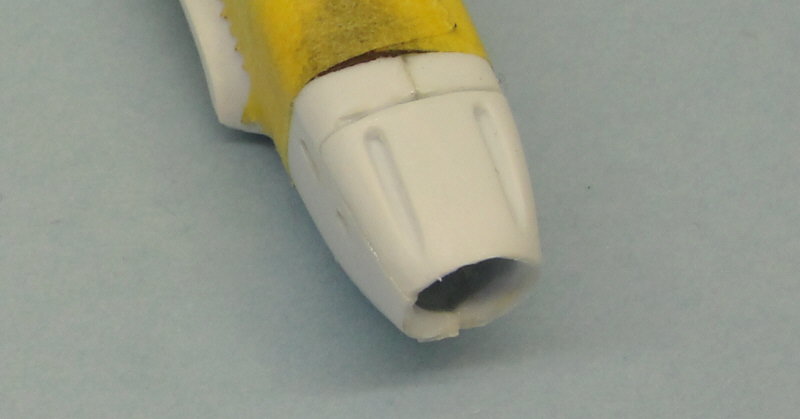 Fitting the underwing revealed a problem - because the rear bottom part was glued a little too much to the front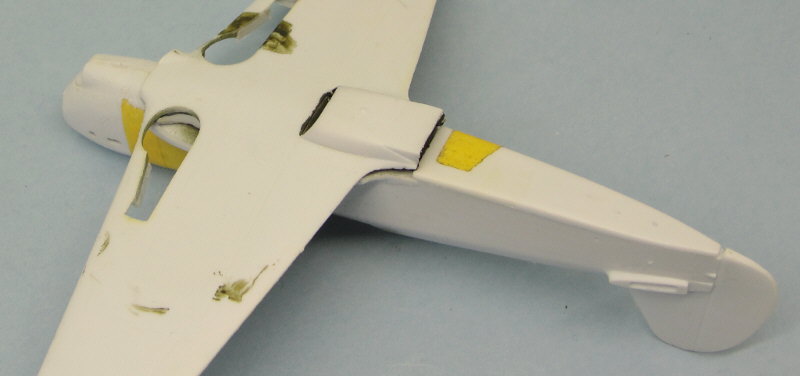 I had to trim the wing parts until I had a good fit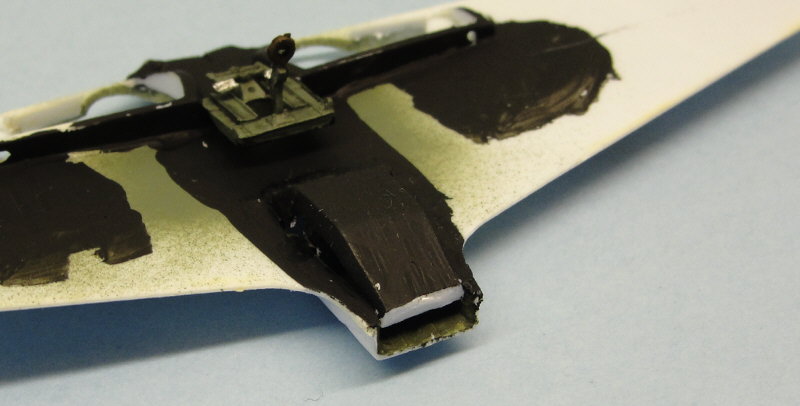 Then I glued the top wings first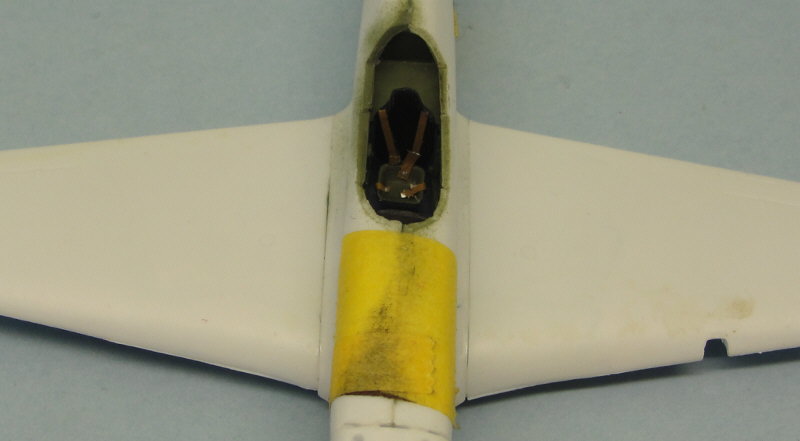 Excellent fit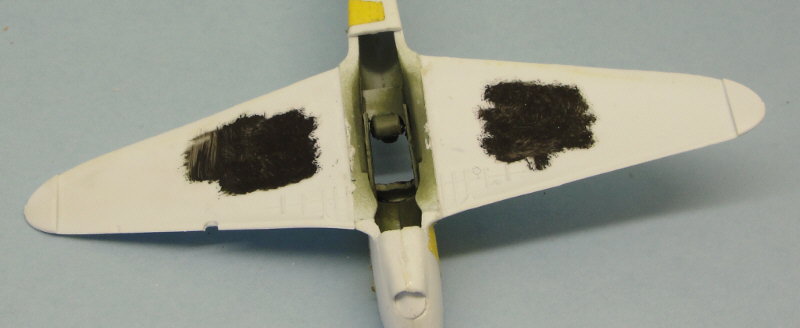 And then the bottom wing
With the assistance of some famous mouse traps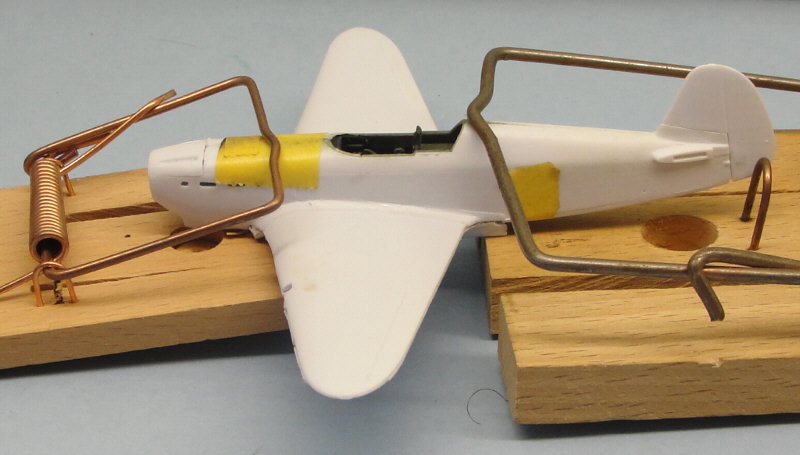 Once the glue on the underwing had settled in the middle - the outer wing halves were glued together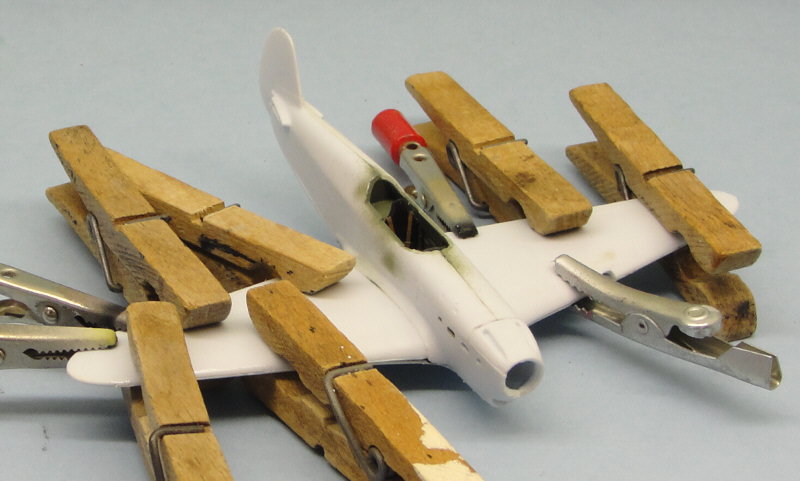 The worst gaps on the kit were in the wing leading edges, near the root
But this is an easy place to fill & sand

The trailing edges were rather thick

Thinning them down

To fill & sand this join, I decided to remove the rudder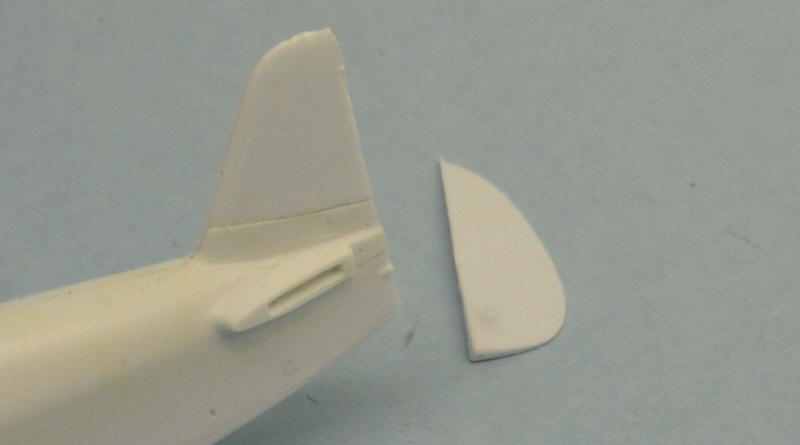 The wing light was not a great fit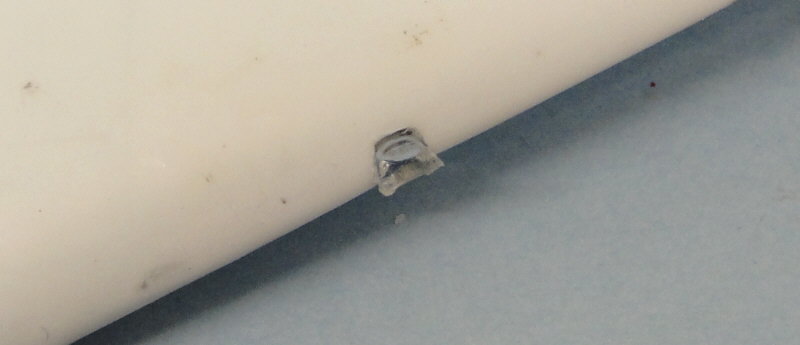 Fill and sand... and polish later on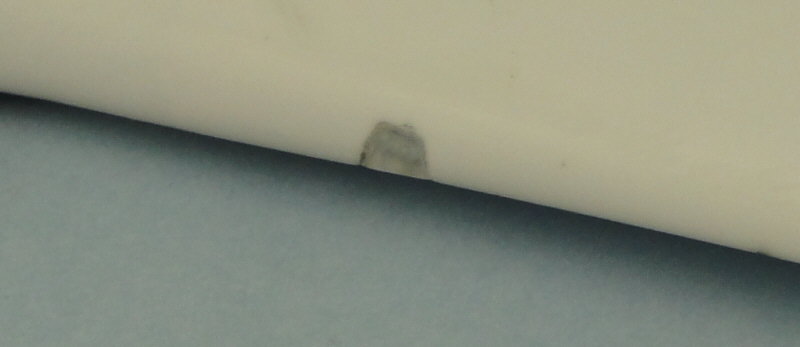 Clear parts added while filling & sanding
Tamiya primer will follow later this evening...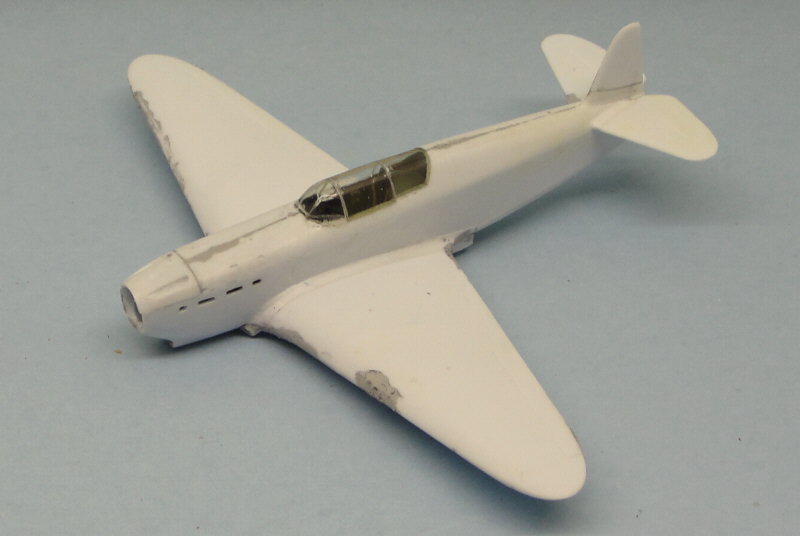 And I hope to be painting soon because...
It's the end of the snow !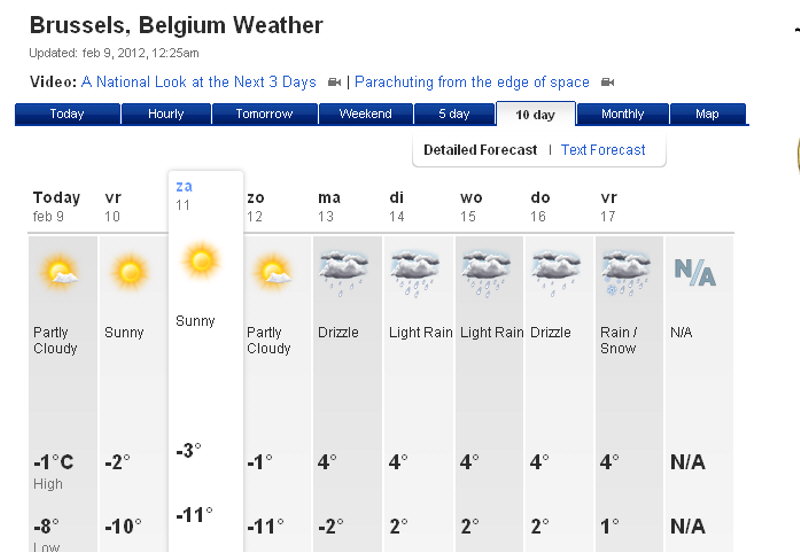 From Monday on temperatures will climb above 0 again... many people will be happy... but the snow will melt
If I can still finish the model on Sunday, I think I might still get some snow pictures
So it's a race against the snow now
Good thing is I don't have much planned this weekend - let's see how the Gods feel about this
* <i></i> * *
William De Coster / Belgium
/ previous builds on HS :
Plastic Stories
1/72 -
AZ Model
-
Kawasaki Ki-78
:
Part I
-
Part II
/End

1/72 -
AGA
-
Polikarpov I-3
:
Part I
-
Part II
-
Part III
-
Part IV
-
Part V
�-
Part VI
/End

Just like the perfect woman doesn't exist, I will never build a perfect model.
Puts me on a par with God