Two new big 1/32 A-6 Intruder decal releases from AOA are now in stock and available to order at
www.AOAdecals.com
Sheets 32-023 & 32-024 will only cover one squadron - VA-65 Tigers but spans 25 years of their aircraft, starting with their Vietnam War deployments (including the early camo test scheme and the ill-fated 1967 Forrestal cruise), then into the mid 70s period with their more well known schemes, and the beginning of low viz in the early 80s, and ending at Desert Storm.
Part 1, 32-023, covers the six high viz period schemes and includes full stencils for one aircraft (additional stencils are available separately with previous sheet 32-002).
Part 2, 32-024, covers the later four low viz period schemes.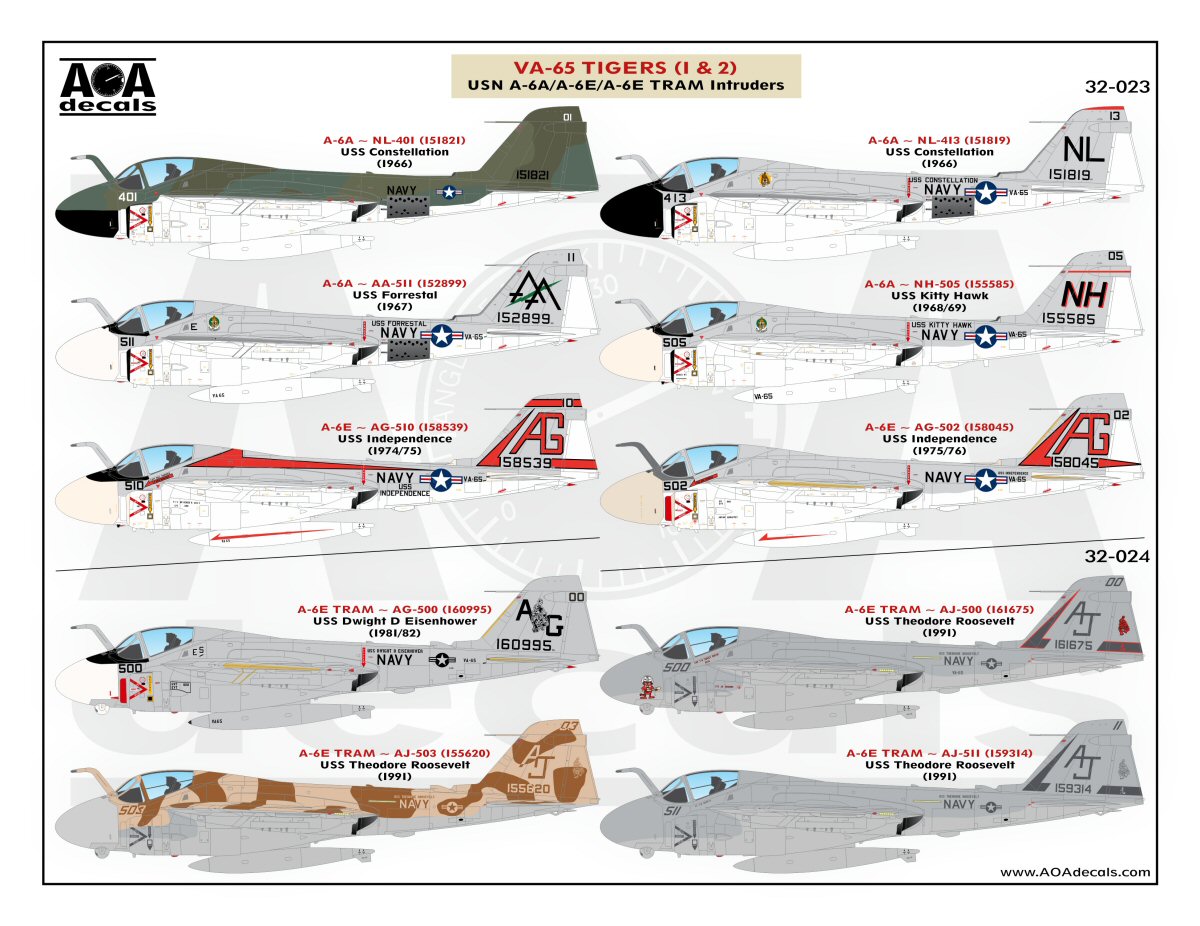 32-023 -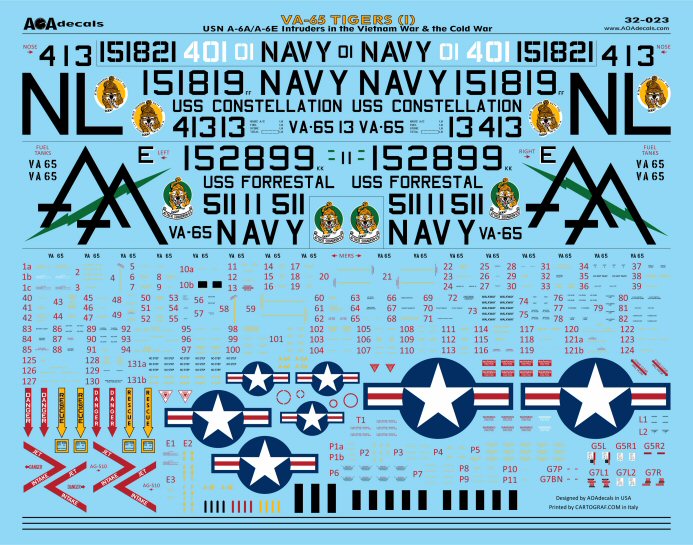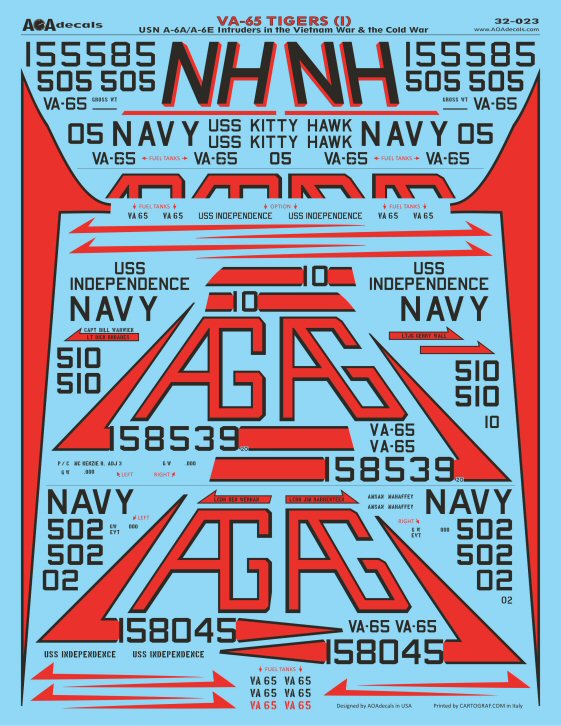 32-024 -