In part I some of you were kind enough to suggest a colour scheme for this one, and most were for the boxtop "giraffe" pattern camo.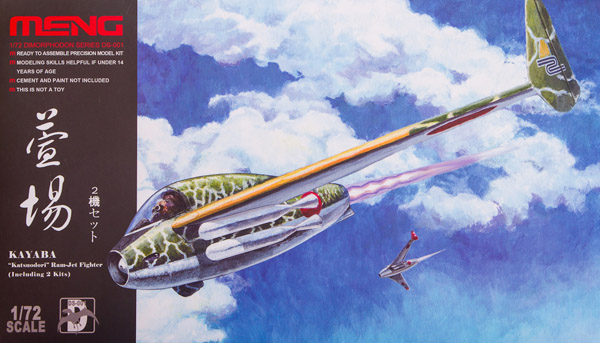 I was tempted, but then I found out that Humbrol has discontinued this paint: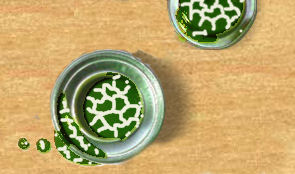 Masking that pattern on such a tiny aircraft, or brushpainting it, for that matter, didn't really appeal to me. So I went for experimental orange instead. Don your sunglasses and read on.
Paint is Tamiya TS-56.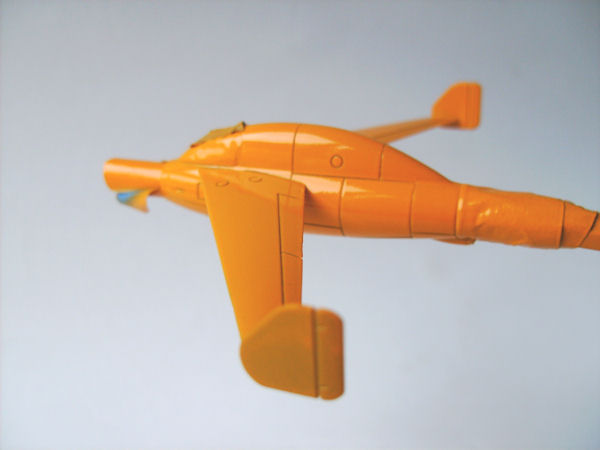 The kit comes with a rather primitive ground handling dolly - four parts including wheels. It also comes with a rather unattractive and flimsy fixed undercarriage, presumably to be jettisoned after take off, as it would seriously hamper performance. So I went for the dolly.
The slidemoulded RATO-units were added. They draw some attention away from the clean lines of the aircraft and prevent the model from looking too toylike.
I painted the fins and the intake ring red just to add a little colour. Does look a bit like a goldfish with lipstick gasping for air, though... Might change that intake to blue.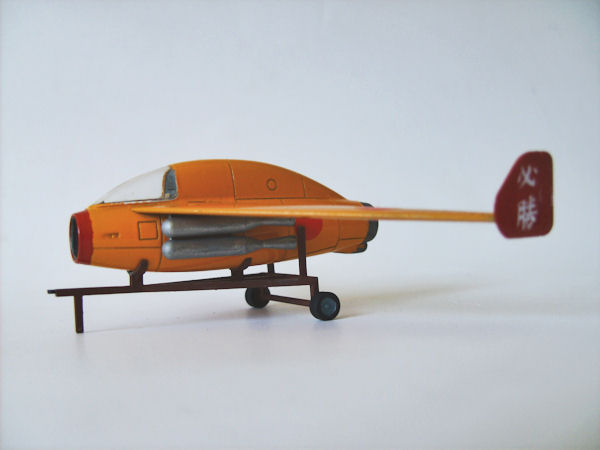 I used the national markings from the kit. They are a tad on the bright side with too little contrast to the orange. Either white surrounds or a darker red similar to that on the fins (or both) will have to be added. Hm... foolish of me to call it finished in the message title...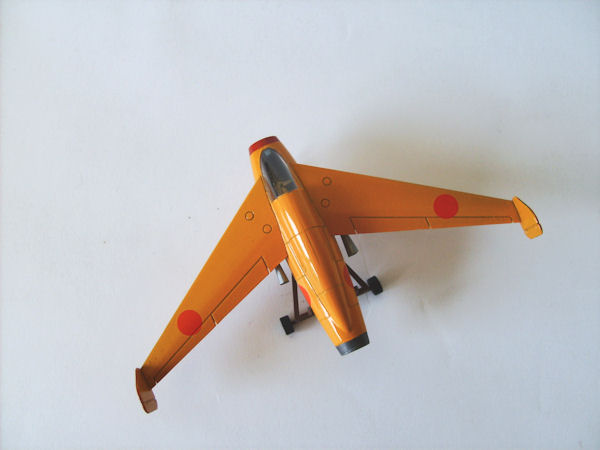 The hungry goldfish is coming to get ya'!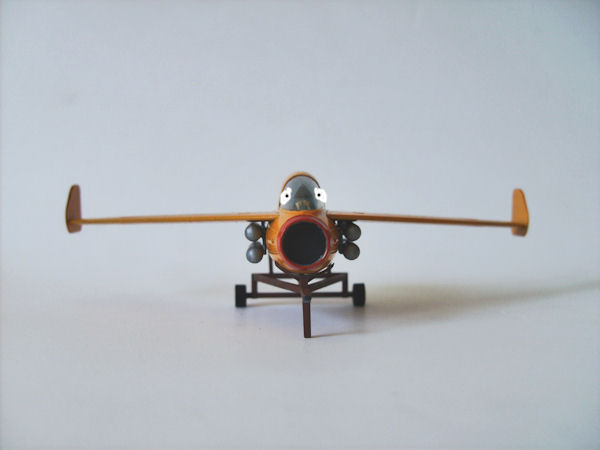 The canopy is the thinnest and clearest I have ever seen in an injection moulded kit, and a perfect fit. So the minimum of detail I added to the cockpit is actually visible.
To add a bit of interest I used the fin markings that the kit provides for the Navy version.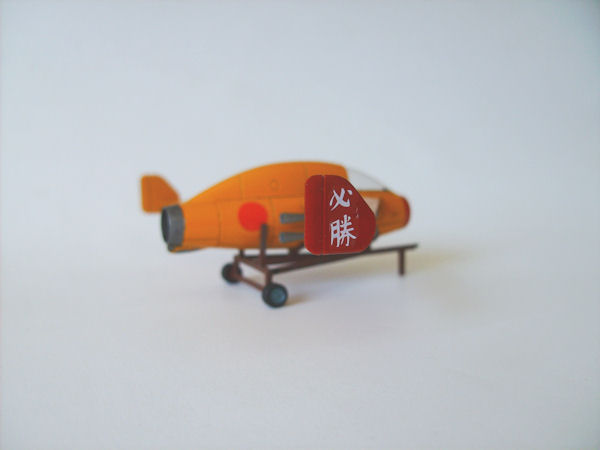 To sum up: A great little kit of an unusual (unlikely?) subject. Fit was perfect, moulding was some of the cleanest I have seen. Why Meng chose to issue it as a double kit is anybody's guess - I would have preferred one kit in the box but then with a few more details, such as cockpit sidewall detail and perhaps a pilot figure. And perhaps a little more research would have been in order. A fan intake for a ramjet, really!
So that was two all orange Japanese aircraft in a row (the other one being the Kawasaki Ki 78 - scroll back to April 1st for that one). Not quite finished with doing orange stuff, though. I recently bought the new Airfix Zero and plan to do that in a trainer scheme with orange underside and ditto for my also recently acquired AZ Models Willow. Heck, I even considered finishing the Airfix MGB I'm building in orange (but decided after all to go for the originally planned BRG).
I think I need a snack now. Just not an orange...
_____________
CD