Can't believe it's been a month since the last post (this one:
http://www.network54.com/Forum/644810/t ... +-+part+II
)
But shortly after that post I suffered a slight setback as the Ki decided to go flying on its own. The model lost the undercarriage, the u/c doors and the canopy. The prop somehow survived unscathed. The carpet monster claimed a couple of parts. But nothing serious - at least nothing I can't scratchbuild.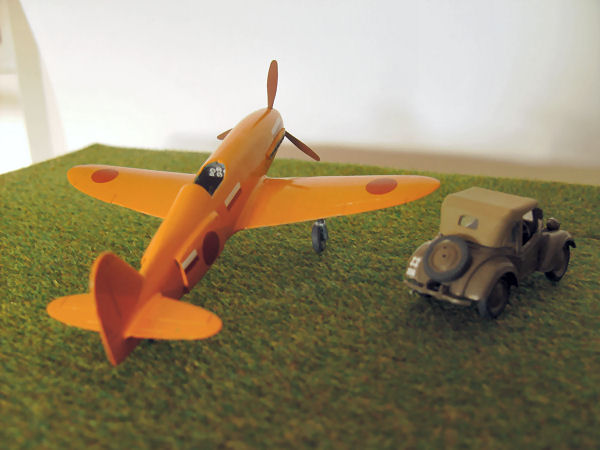 This is where it is at now, with main gear reattached and canopy and gear doors still to be (re-)added. Decals are from the kit. If you google "Ki 78" you'll find models in another interpretation of this single colour scheme, and some with blach/white stripes rather than the red/white that the kit provides. Difficult to judge what is correct from the very few photographs that exist of this a/c.
Hmmmm... looking at those pics it seems to have rather long legs. Will need to check photos to see if they need to be shortened.
The Kurogane is finished, as can be seen from the pics. I'm not so sure I like it with the hood up. I might change it to open configuration.
The Ki has given me a taste for odd Japanese subjects. The postman beought this today:
Pretty nice kit! Crispest mouldings I have seen in a long time (slidemoulded, some of it), mould seams hardly visible. But...must..finish...other...projects...first...
Tempting, though
_____________
CD