So I got there in the end. Pics reveal a few areas that need a little touching up. Will do that soon.
In part III I had to admit the carpet monster managed to escape with a few undercarriage doors after the Ki took off unexpectedly and landed on the carpet. No major damage, but the CM was there like greased lightning, apparently.
A few days later I received this in the mail from William DC: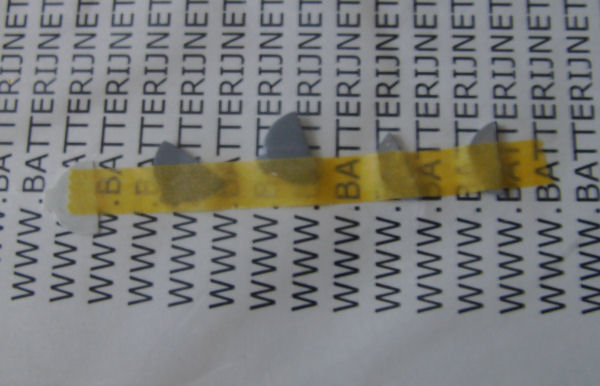 As you may recall, William replaced the doors on his Ki with scratch built items, so he sent me those from his kit. Unfortunately I had at that time already scratched my own. But it was a really nice thought, William – thanks!
One thing I should have done was to follow William's example and attach the canopy before painting and then sand it flush with the fuselage. It is a bit too wide and it shows. Too late now, but I just might be able to trim the lower edges of the canopy a bit and touch up the paintwork. Canopy frames are painted decal strip.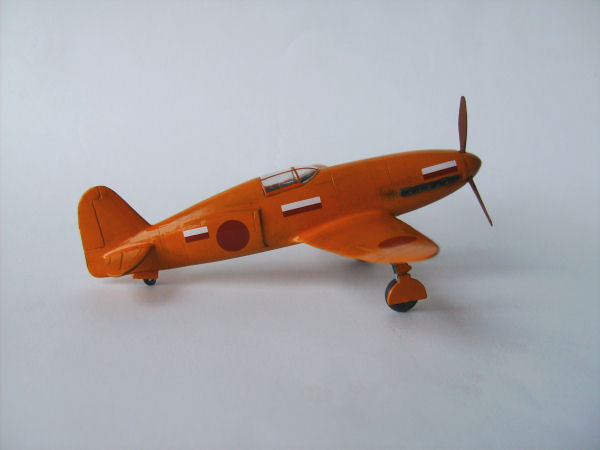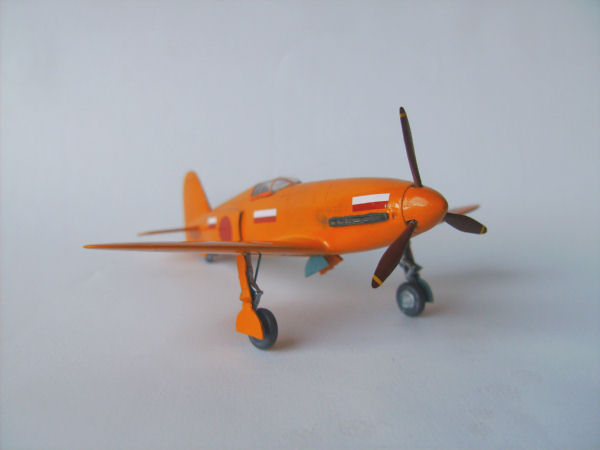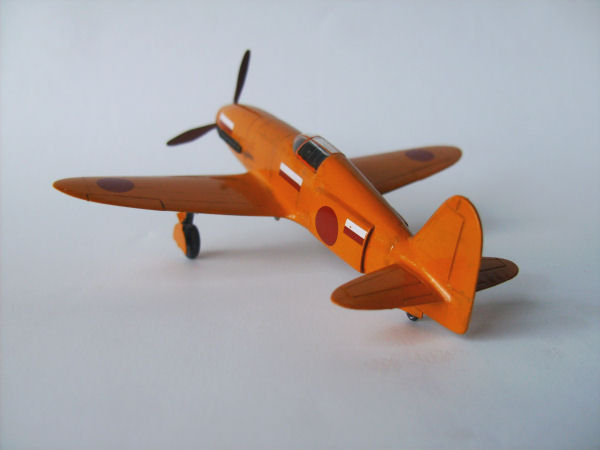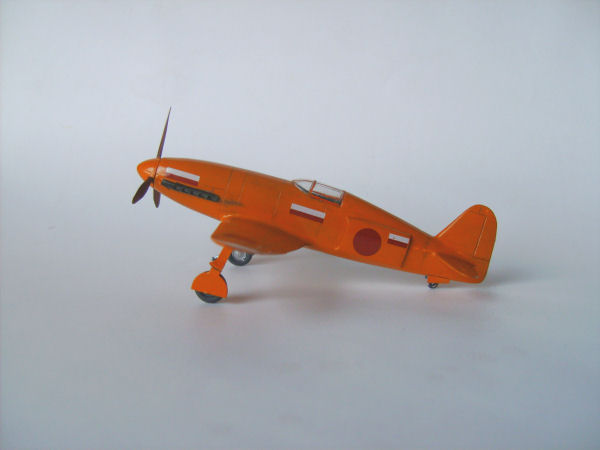 Weathered it slightly as the airframe survived for a long time.
Here it is with its distant cousin (related engines and both speed planes) the Me 209. Huma kit, built 15 or so years ago. Usual Huma quality: Great for a short run kit and only minor fit problems. No doubt which is the more attractive of the two.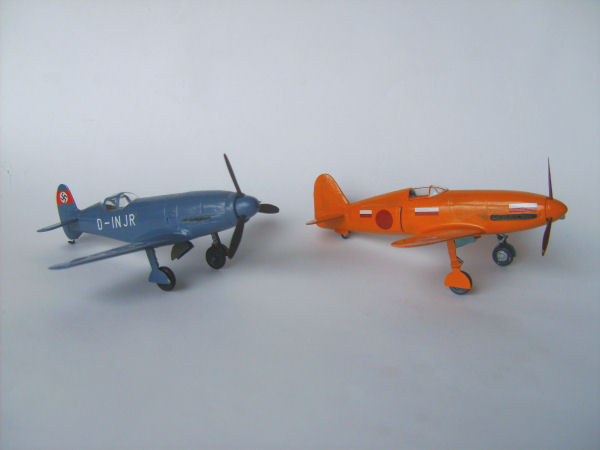 I lost count on the number of brush painted coats I applied to the Ki 78 (between 8 and 10), and while waiting for the paint to dry, I worked on an old semi-finished Hasegawa Zero. That is now 90% finished as a plane surrendered to the RNZAF in 1945. By chance Fred Coulson has just posted his excellent model of the very same plane on the Airfix GB forum (great minds...
). Shown alongside the Ki 78 it really shows how small that aircraft is.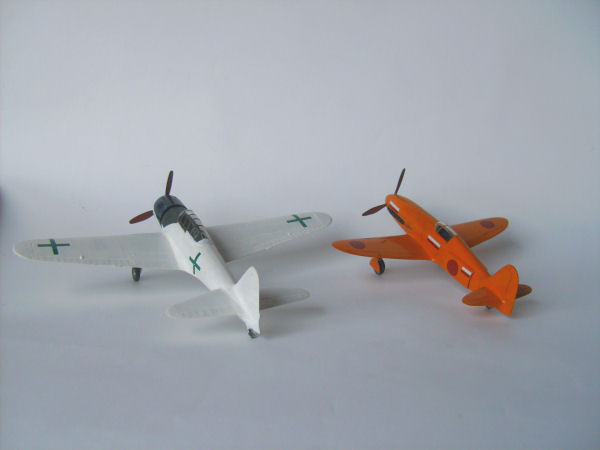 White paintwork on the original was a bit on the sloppy side, so for once I could do a semi-rotten paintjob without feeling guilty. Paint is Citadel – a first for me. Excellent stuff.
Just started on the canopy frames. The green on the front fuselage and the black on the cowling will need to be redone - the borders to the white doesn't quite match the real thing.
I should add that the orange colour on the Ki is less vivid in real life. Pics were taken in poor lighting conditions which I tried to compensate for by a bit of not very successful Photoshop magic.
_____________
CD