Hello everybody
Not so long ago a little monster emerged from my bench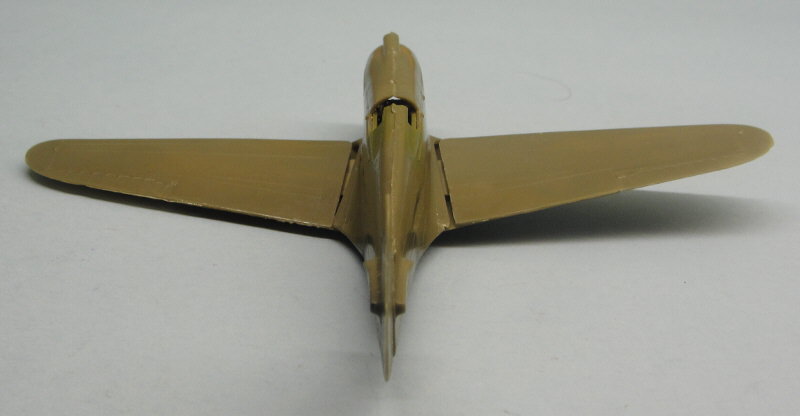 We fought it bravely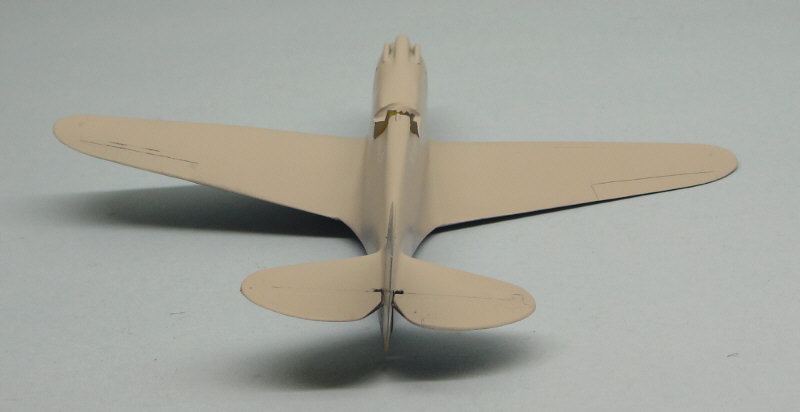 With a big sigh I started trimming the vac canopy - don't like them to be honest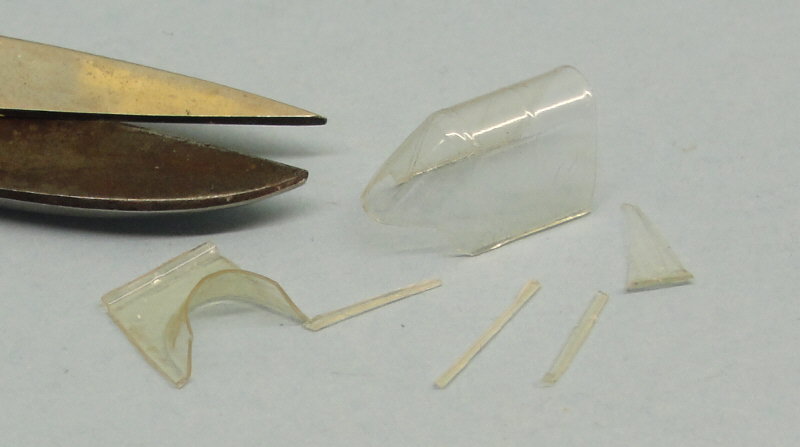 Then a light bulb above my head appeared
My HobbyBoss kit had 2 canopies - a closed and an open option !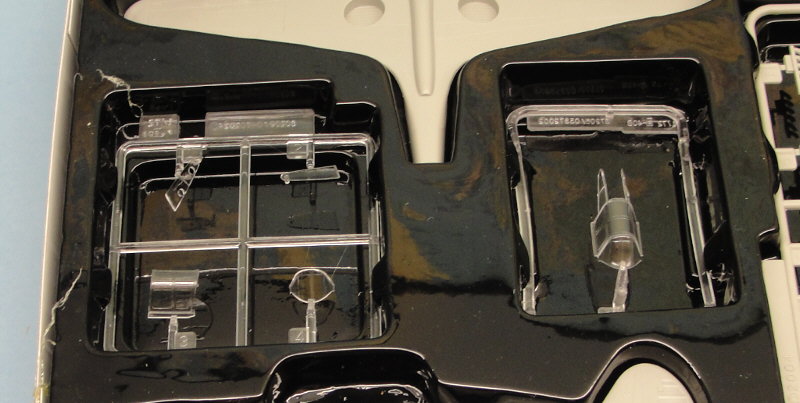 I robbed the open option (who would build a HobbyBoss kit with an open canopy anyway - knowing their basic cockpit interiors!)
Well it was not a perfect fit - side windows were too long !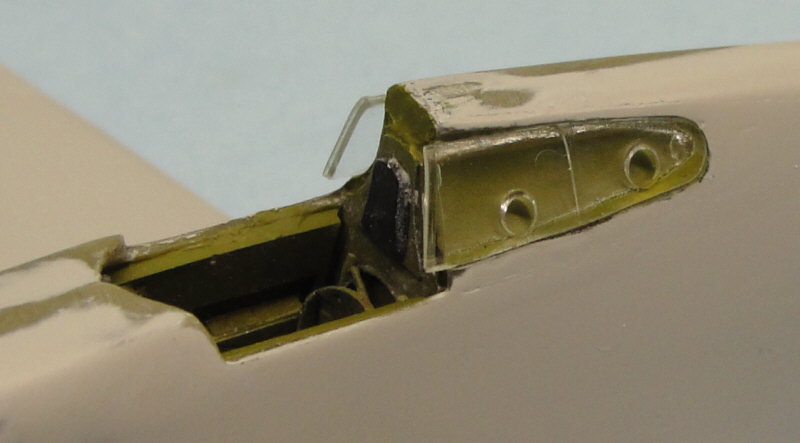 Sawing would be too rough a job for the delicate clear parts
So a heated knife sliced the plastic as butter - a clean cut - from a dirty technique I used regularly in my teens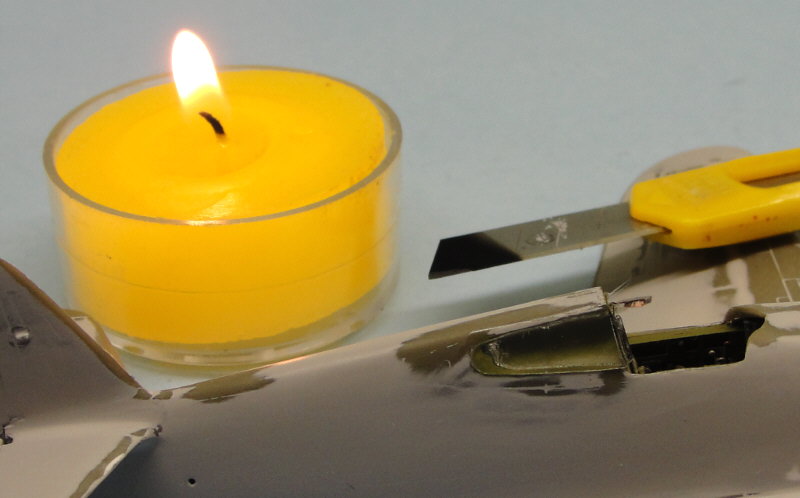 The canopy was too wide
Maybe thick canopy rails will make it less obvious ?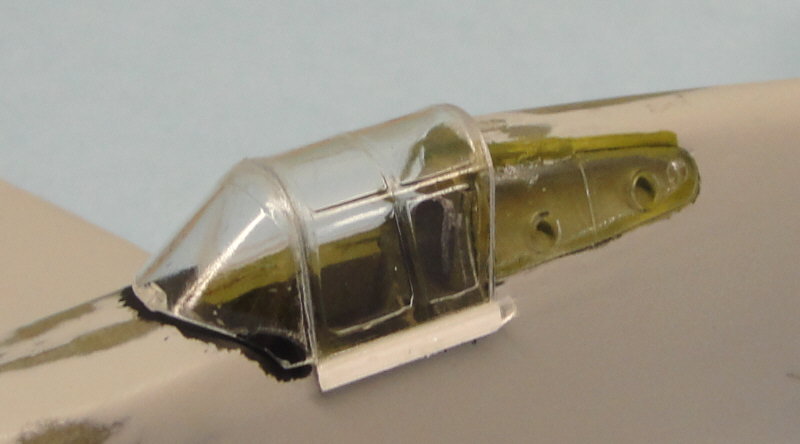 Painted in AVG colours
At least that was my intention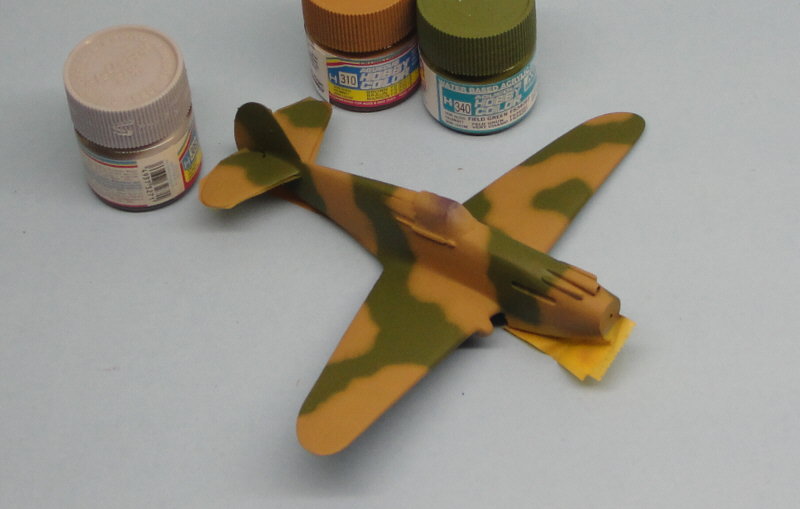 I decided to do 46 - a decal option from the Trumpeter kit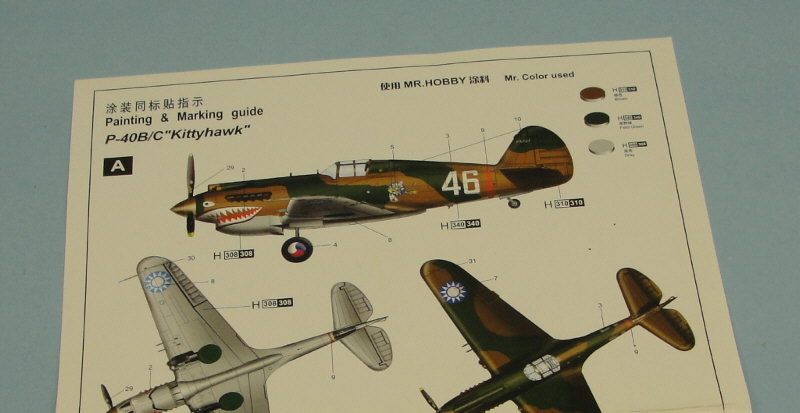 I would have painted the red fuselage stripe, but doing it in AVG markings was a last minute decision hence the red stripe decal - which worked quite well - I liked the fact it was too long giving you more room to make it fit everywhere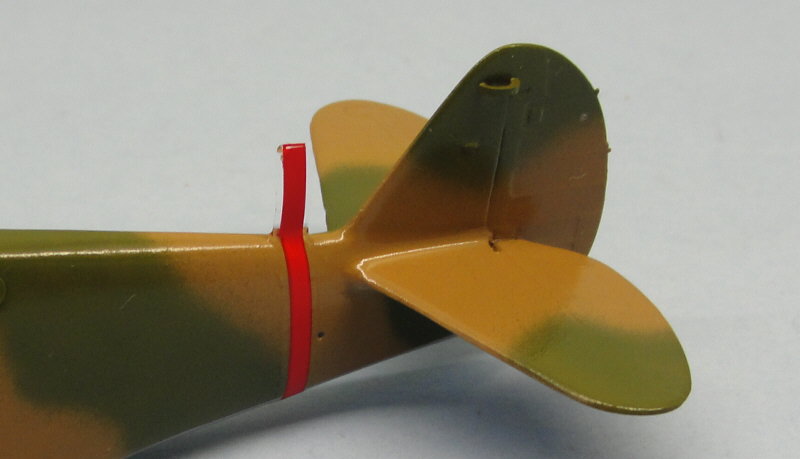 Decals worked well
The (sun shaded?) light blue roundels went on the top wing, dark blue on the underwings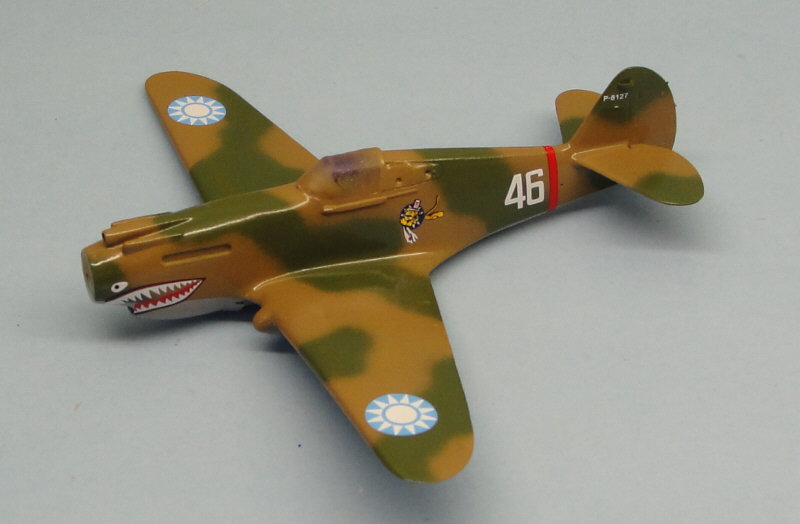 One problem though : the shark mouth decal is designed for the Trumpeter kit
So either The Trumpeter kit is too short or my AML kit is too long ?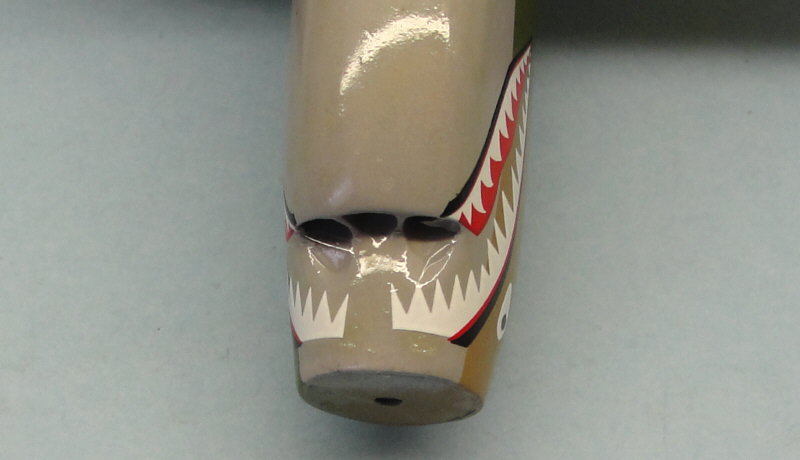 Drawing ink & pen to the rescue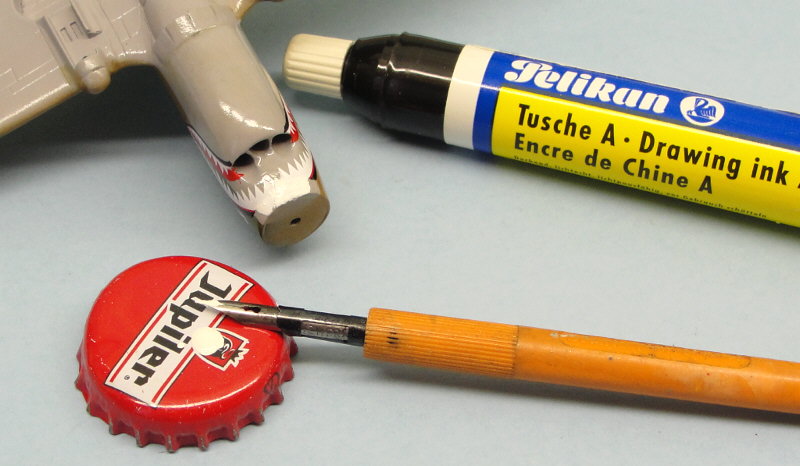 Looking well after a coat of Satin Vallejo varnish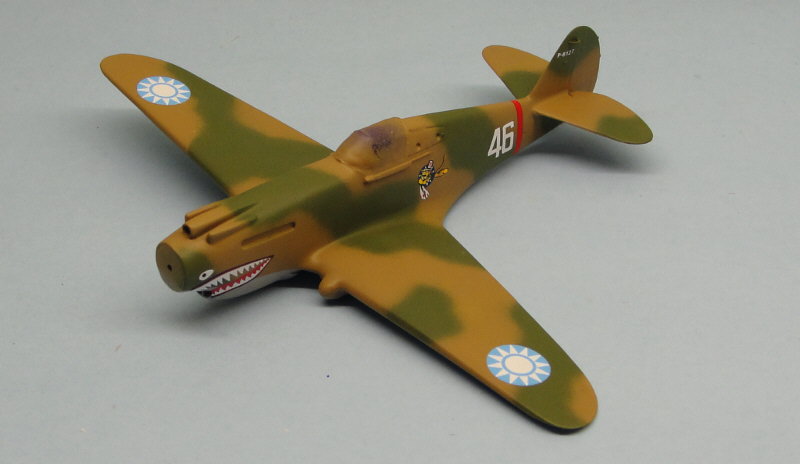 Except, I'm not happy with how the canopy worked out
Especially these thick rails... after all the work I've done on this kit...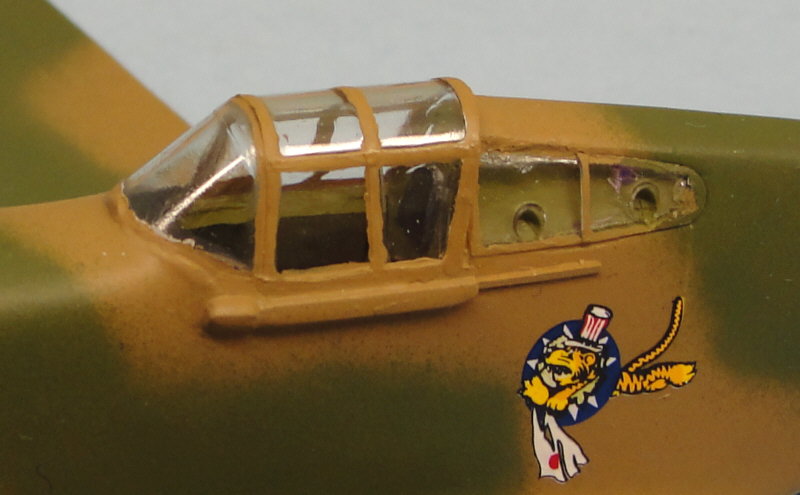 But I like to move on too
Maybe weathering will make it less obvious ?
Thanks for your time people
* <i></i> * *
William De Coster / Belgium
/ previous builds on HS :
Plastic Stories
1/72 -
Airfix
,
Trumpeter
and
AML
-
Curtiss Hawk 81
:
Part I
-
Part II
-
Part III
-
Part IV
-
Part V
-
Part VI
1/72 -
Frog/Novo
-
Curtiss Tomahawk
:
Part I
-
Part II
-
Part III
/End

1/72 -
AGA
-
Polikarpov I-3
:
Part I
-
Part II
-
Part III
-
Part IV
-
Part V
Just like the perfect woman doesn't exist, I will never build a perfect model.
Puts me on a par with God