Greetings all
Last time I was looking for my favorite axe for my banana shaped AML P-40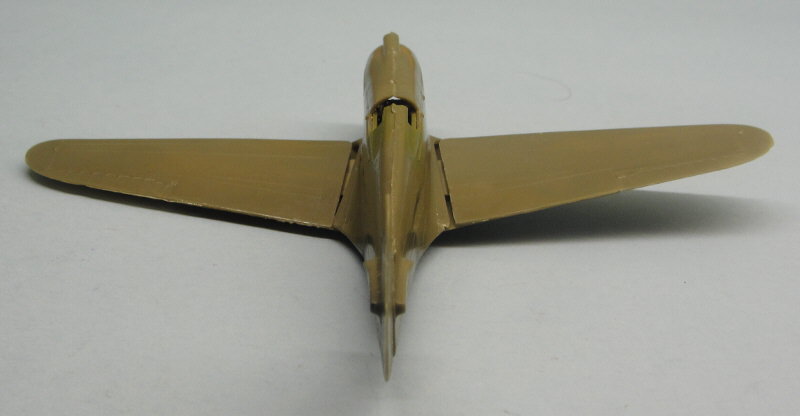 I didn't find it - probably the girlfriend has it again
All I was left with, was my little saw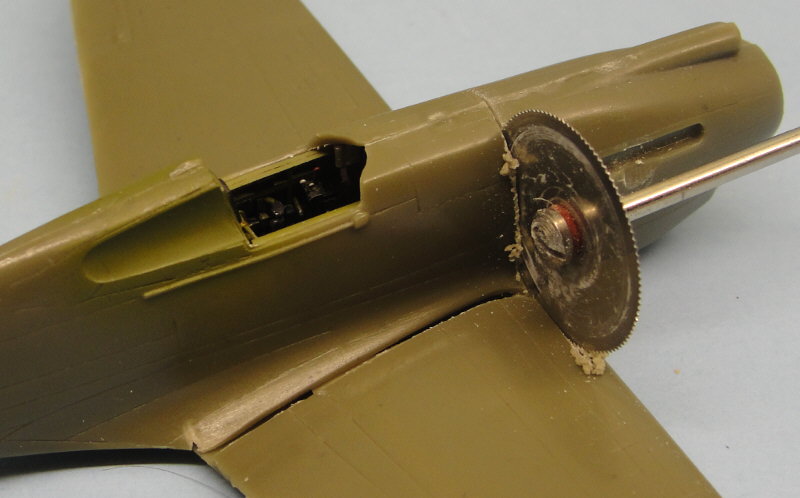 ... and some frustration to vent
Ah, the pleasures of being human
!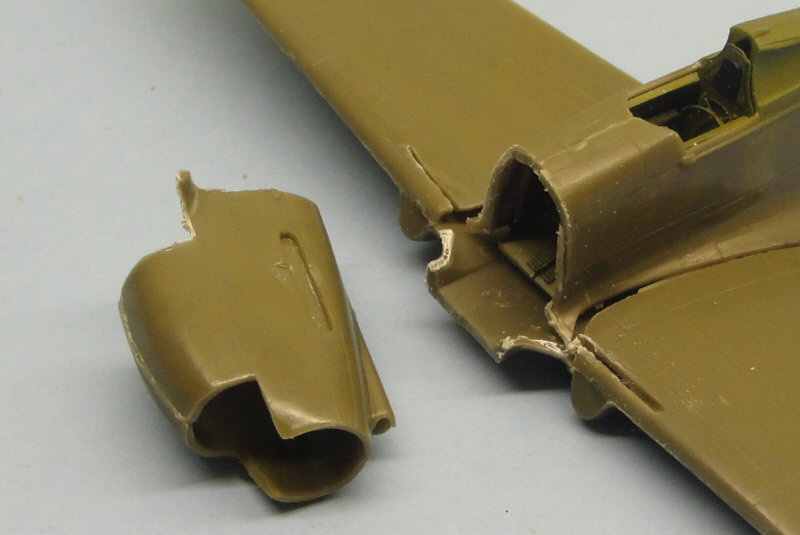 Back in the race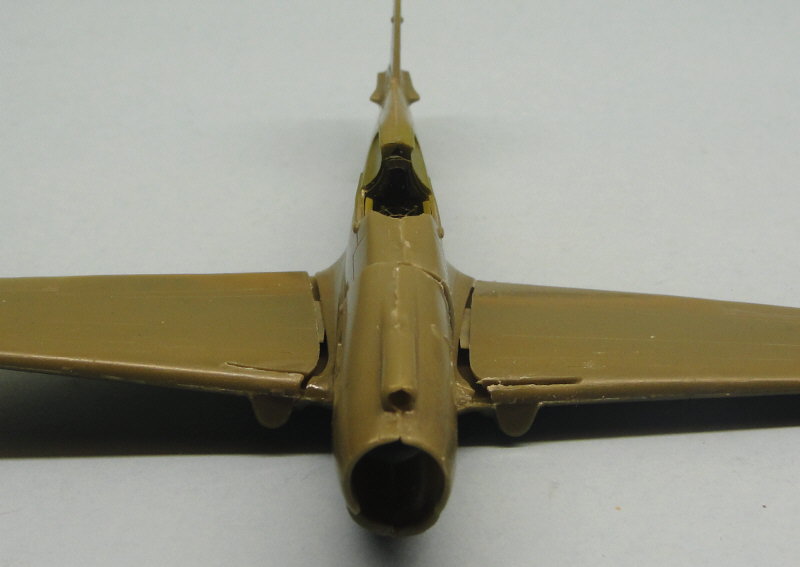 Granted, some sanding and filling was required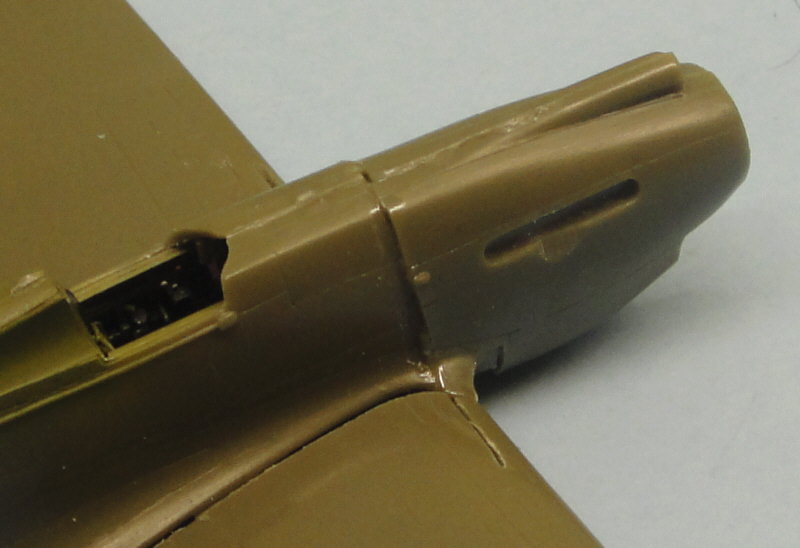 And I needed to fix all the collateral damage
The cuts in the wing and the drill head skid marks around the exhausts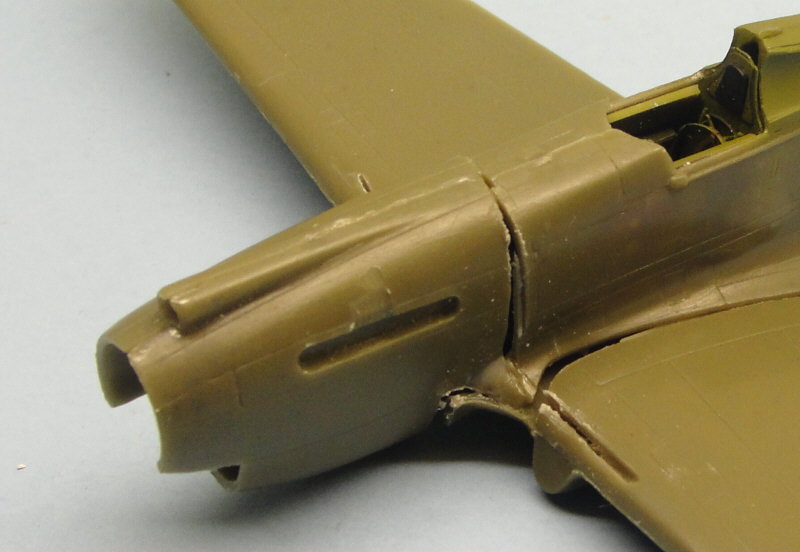 But first I wanted to install the radiator
Which is a nice resin casting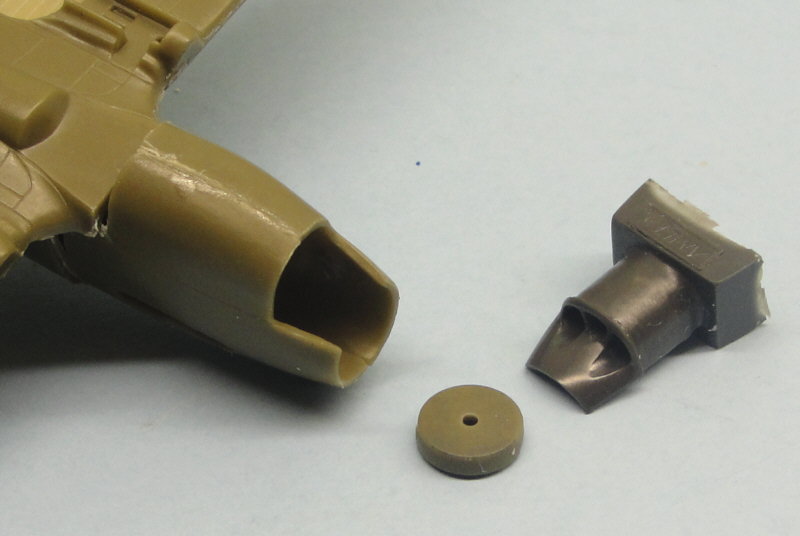 And which needs to be cut at the correct place
... which is not in the middle (doh!!!)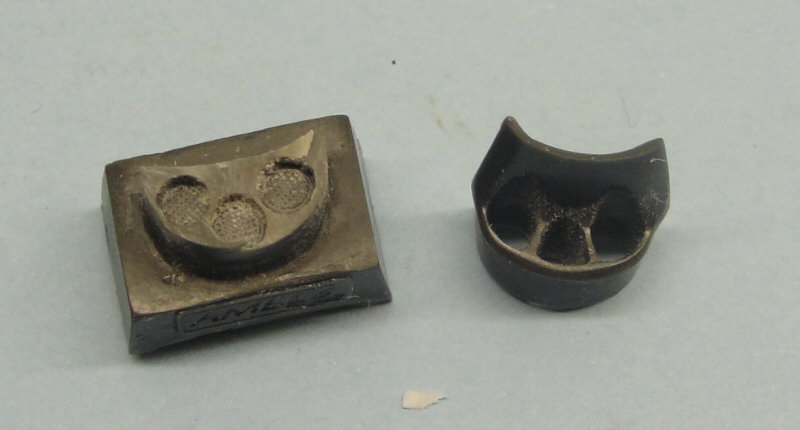 But at its feet - very close to the casting block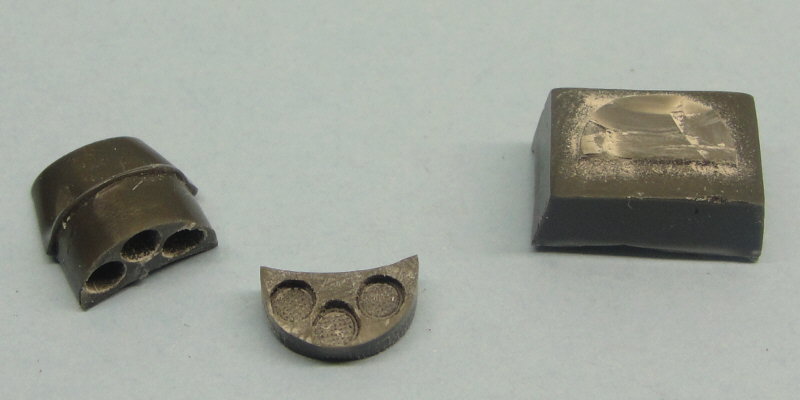 I glued the pieces back together
With some peeking, you still can see the fine radiator mesh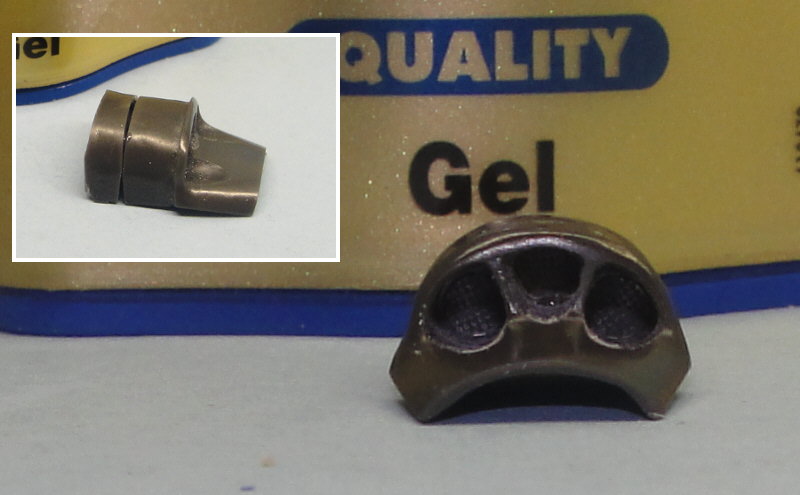 It was a reasonable fit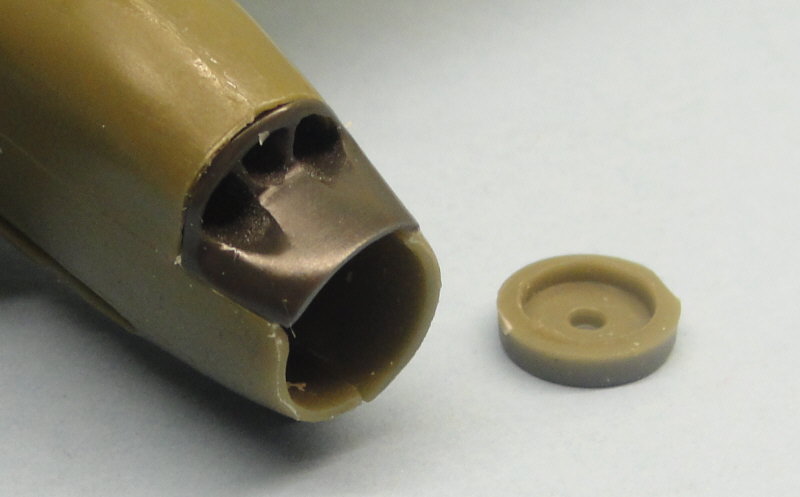 ... and this almost was
!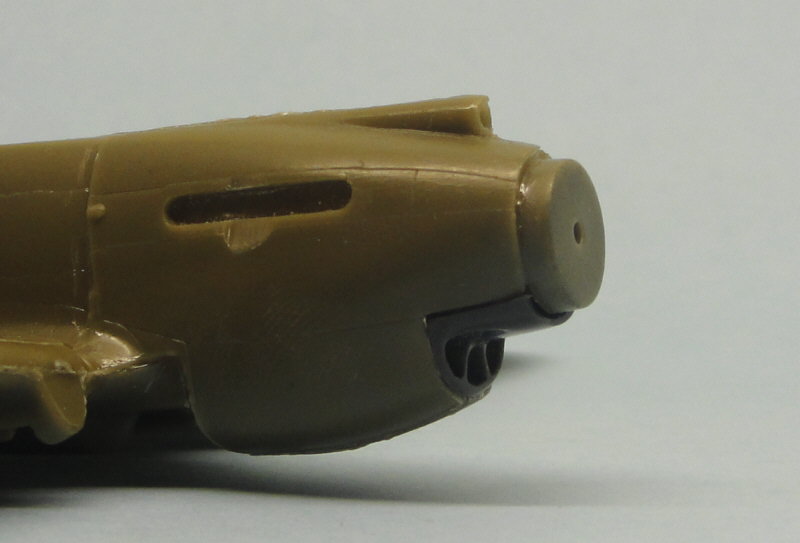 I first covered the big gaps with pieces of plastic card and strips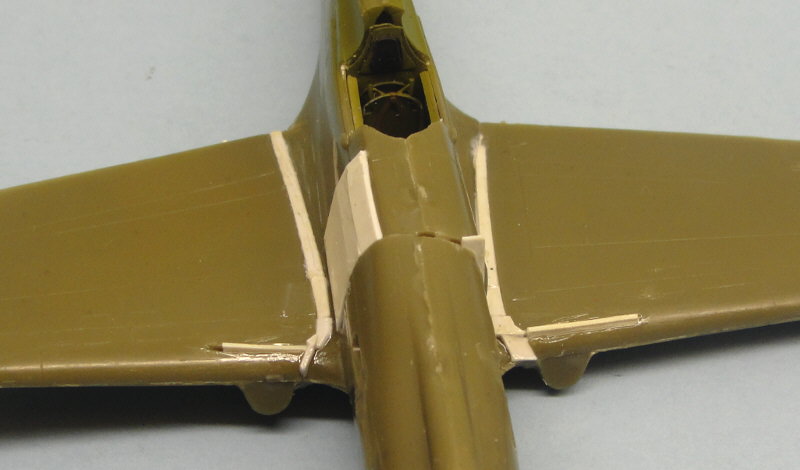 And I did some dremeling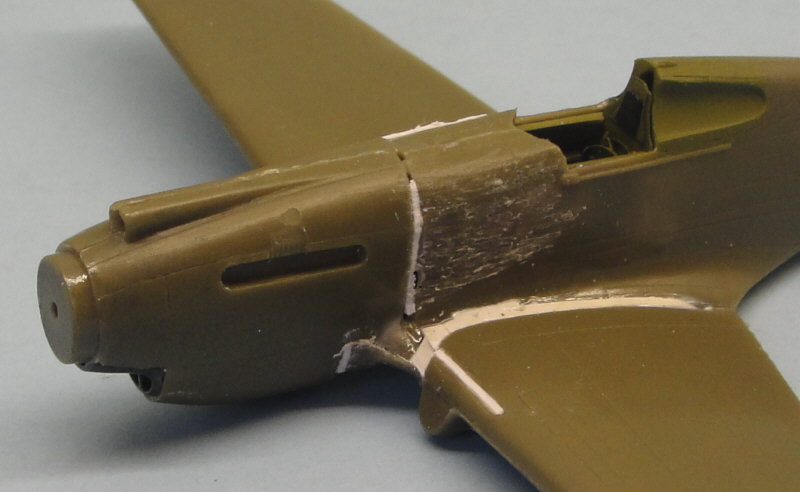 So I wouldn't have to sand too much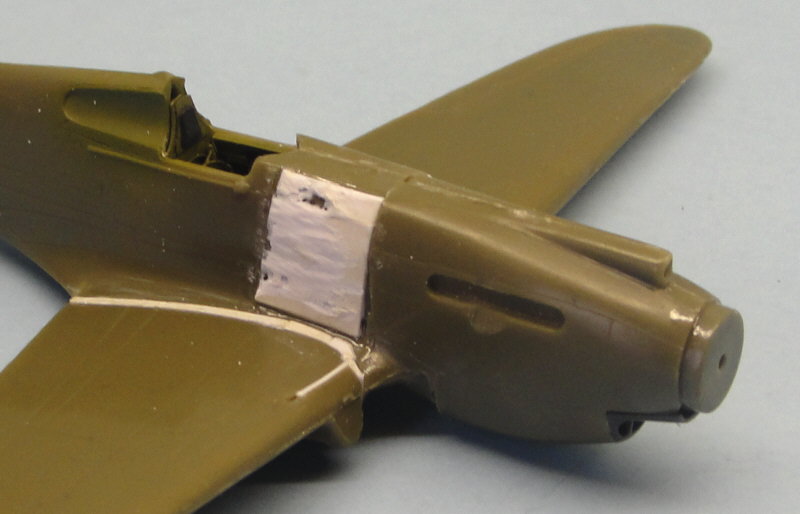 Then filler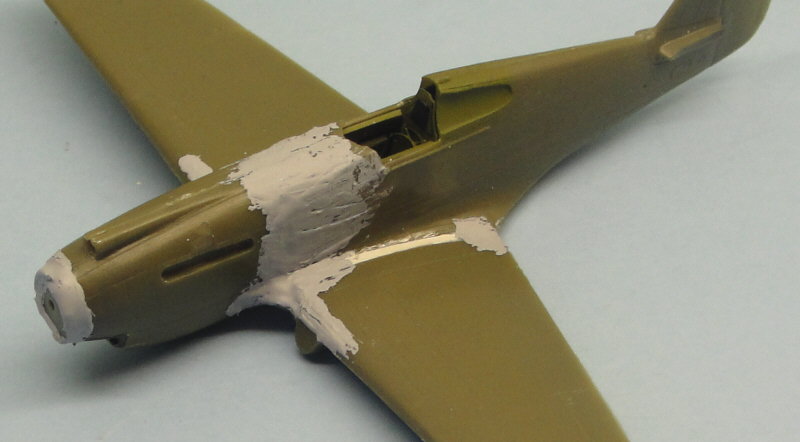 And then I read about Robert Rensch (
his build on Internet Modeller
)
He bended the wings for more dihedral to close the gaps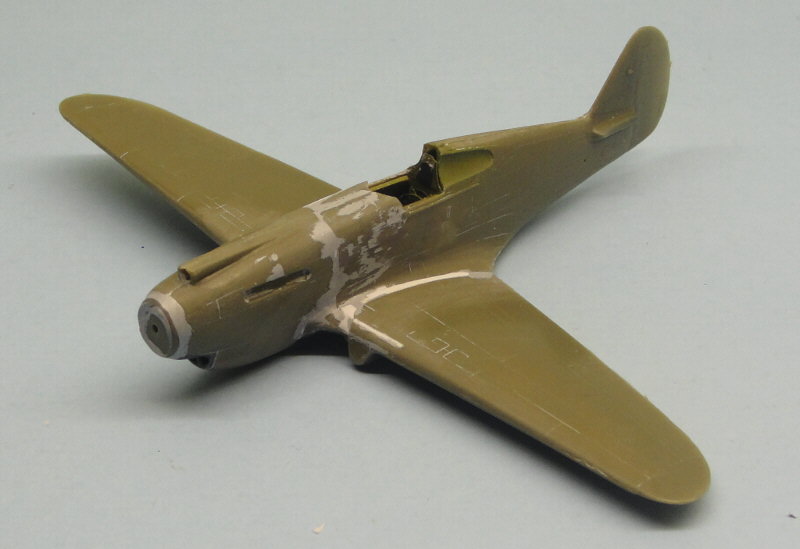 Interesting approach - but too late for me now
Luckily I still had some dihedral, so we dully continued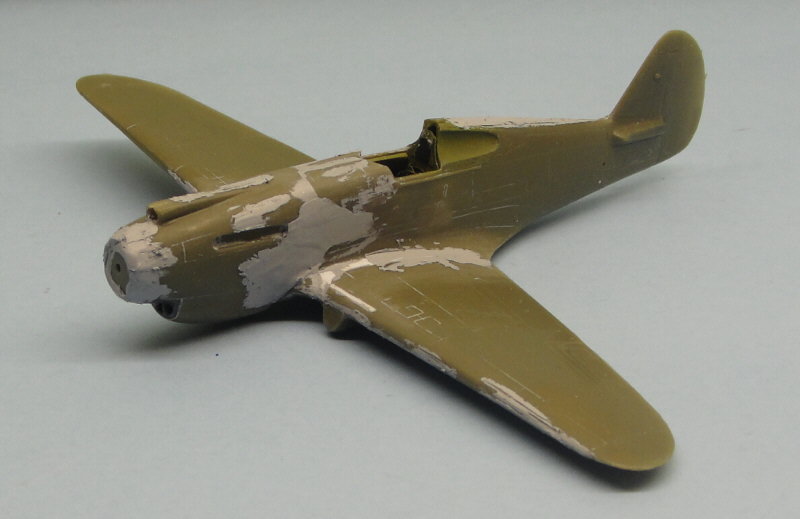 After sanding, a first coat of primer followed
Looking for trouble spots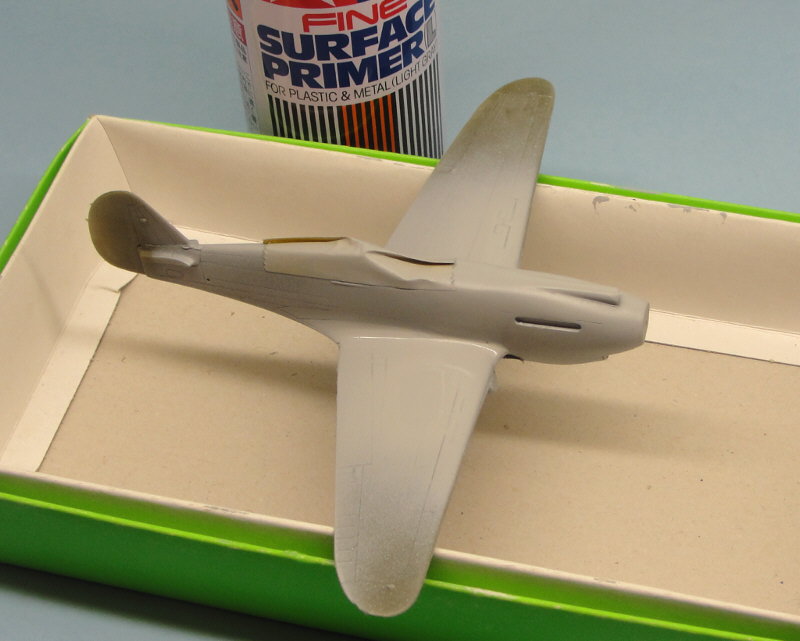 The basic shape was now more or less straight
But some areas still needed attention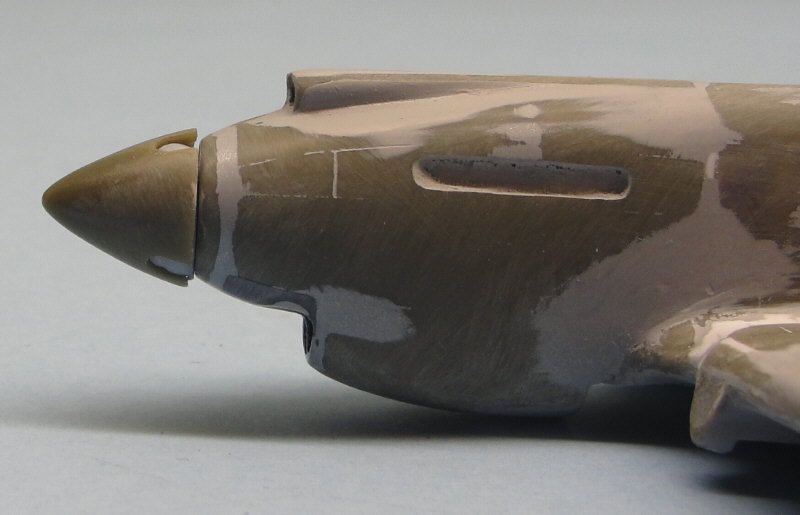 Building the front end up, with little pieces of Evergreen plastic strip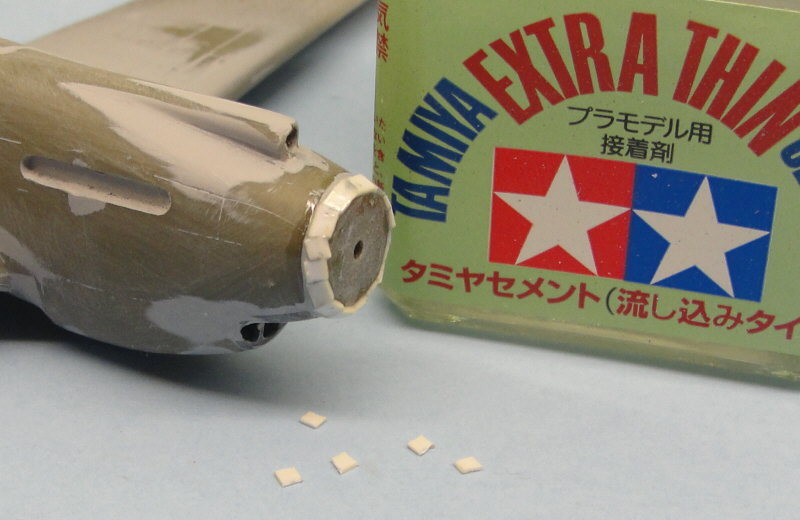 Filler again
And I decided to fill all remaining fuselage panel lines too, since many were already lost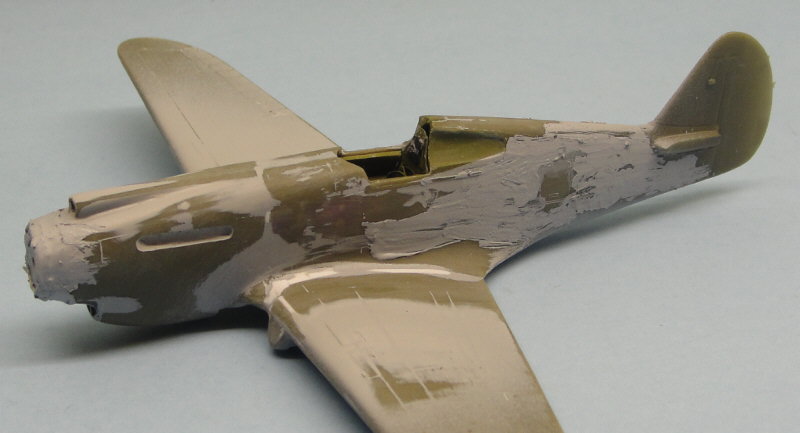 Glueing the front end of the wheel well bulges to the wings
They didn't extend to the upper wing : filler needed again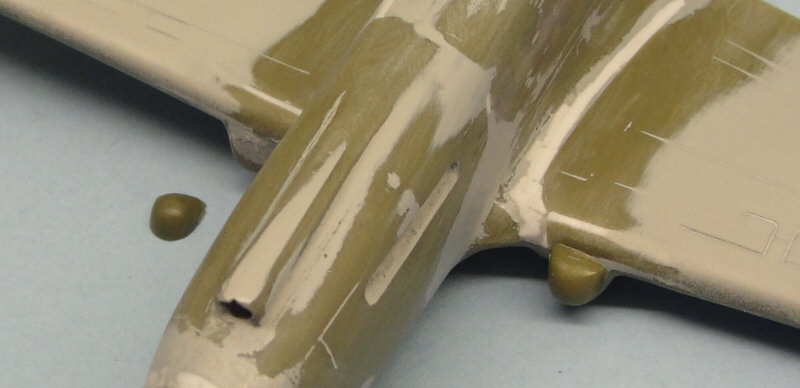 Adding some "belly" elements and the cowling flaps
All reasonable fits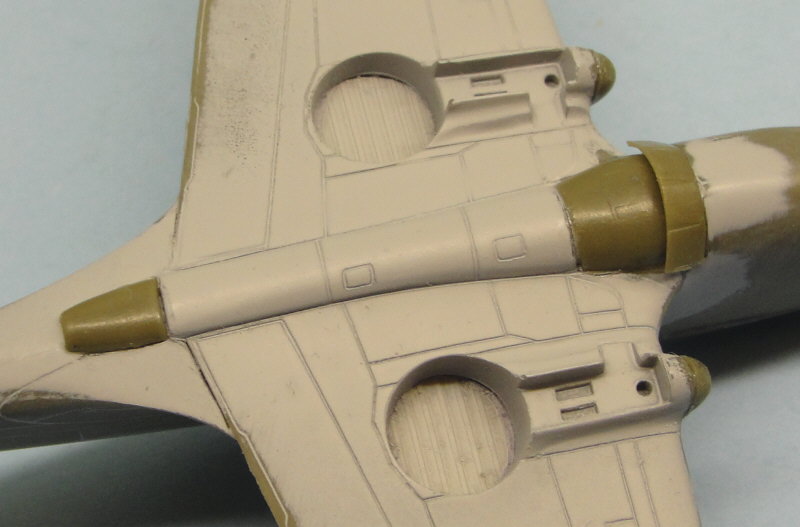 The carburator air intake needed refining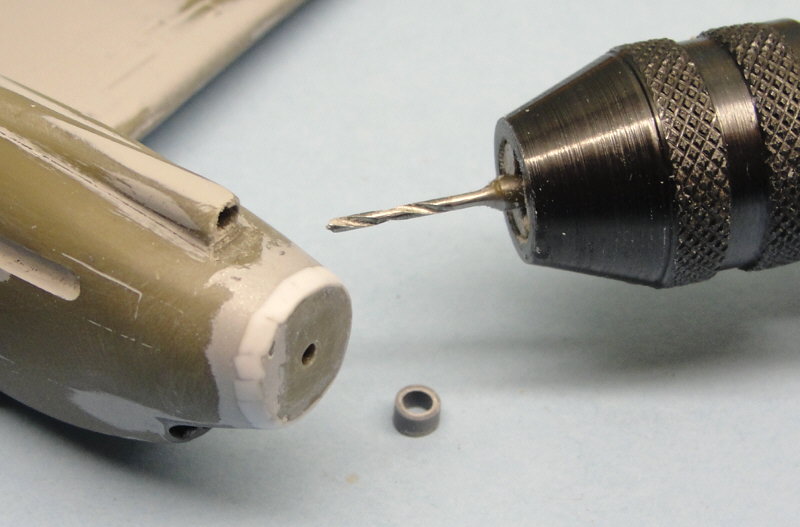 A small piece of plastic rod did the job perfectly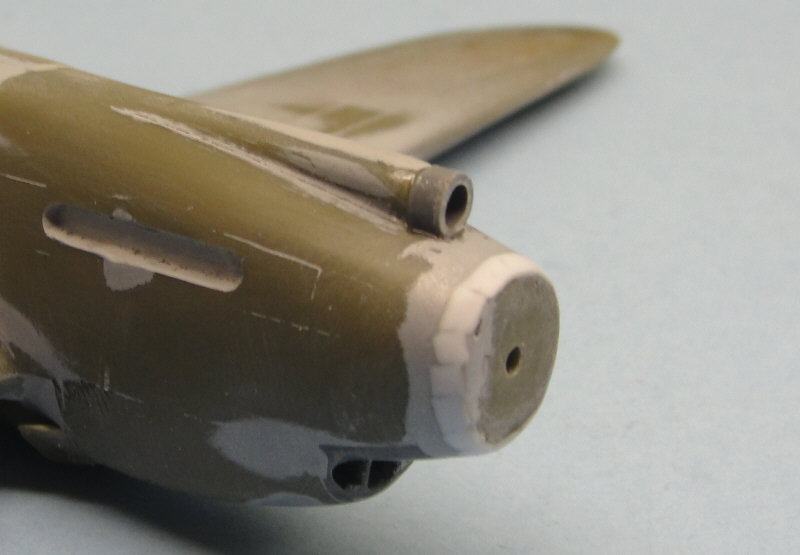 The horizontal stabs were butt joined
Not an ideal fit - certainly not at the wing root front end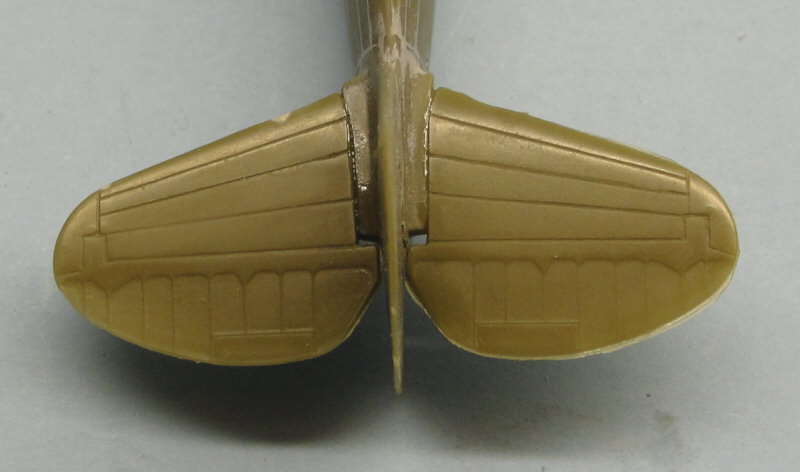 Filler again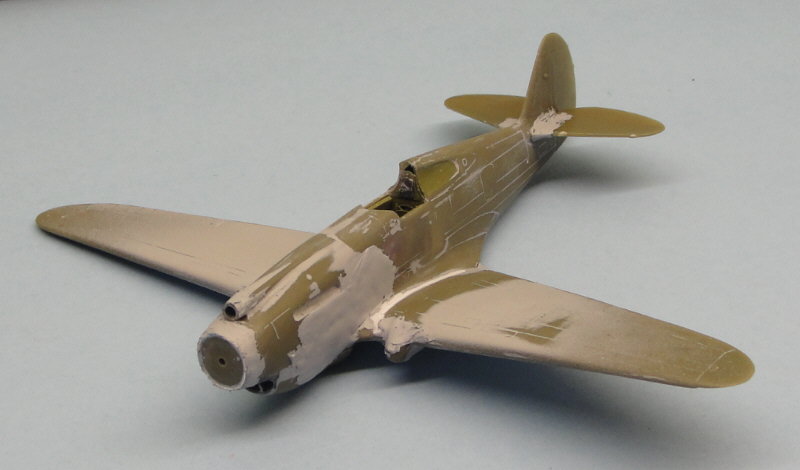 I had bought some sanding sticks at the Dutch Nationals
They were quite useful now... and quick too... I should've used them sooner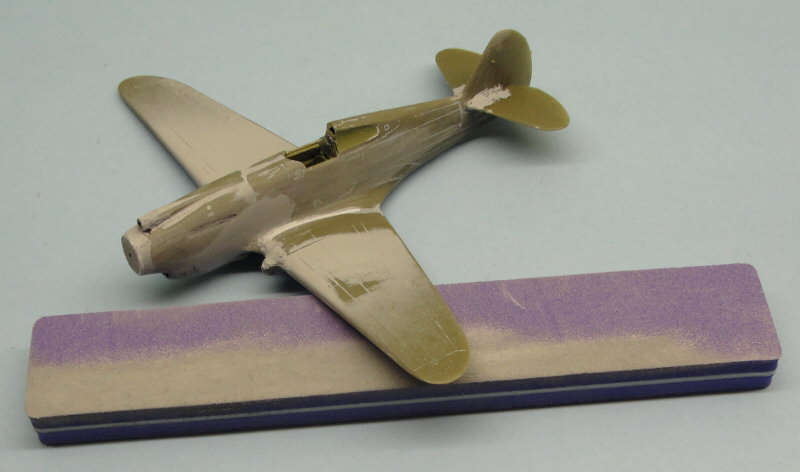 Adding the gun houses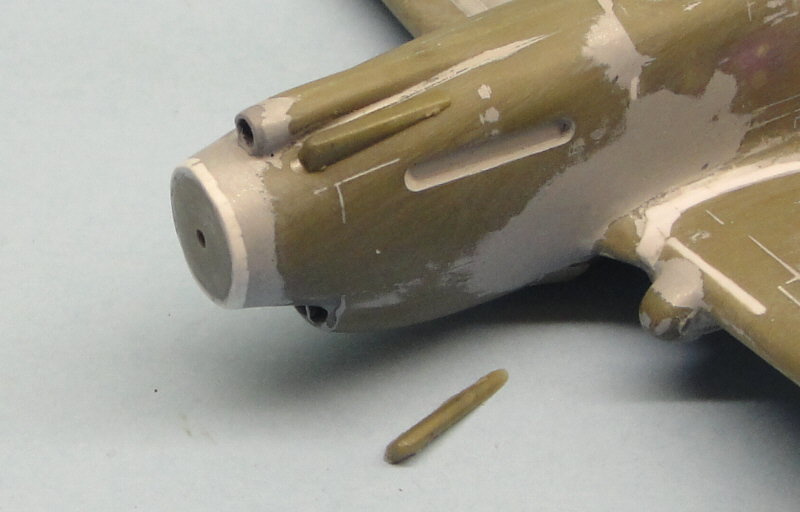 Another coat of primer followed, revealing a few problem spots to attend to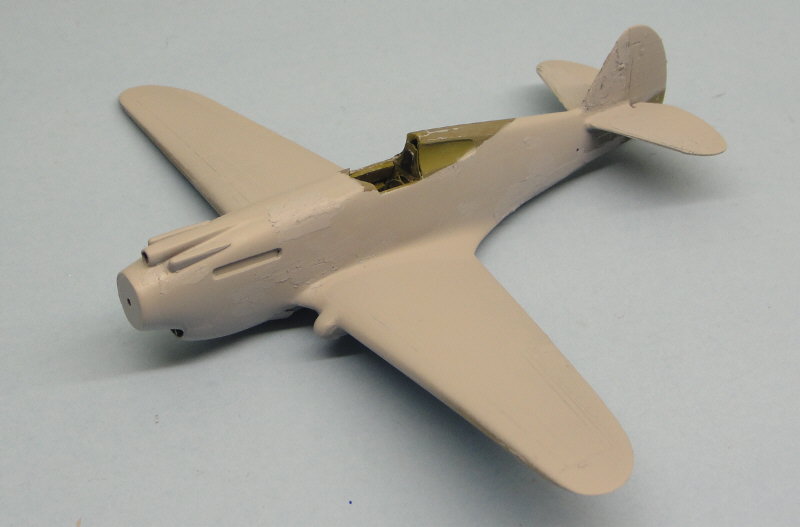 A final sanding session, using sanding paper 800 to 1200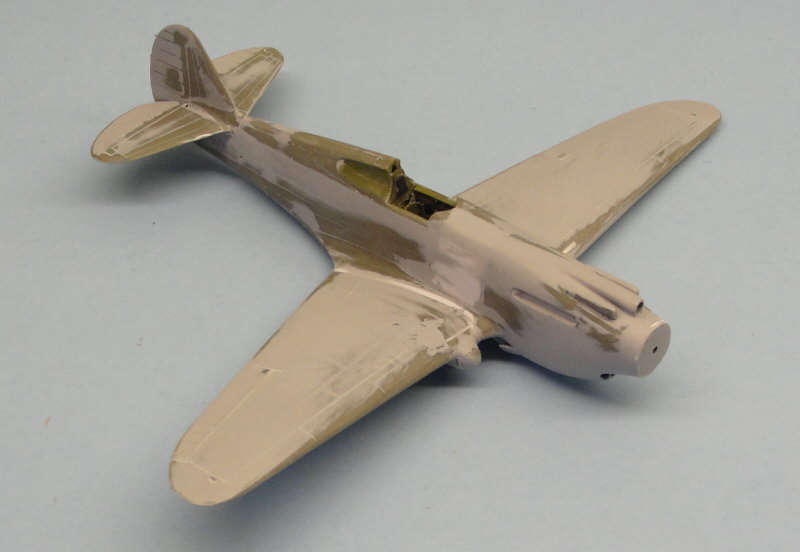 Followed by a final (I hope) coat of primer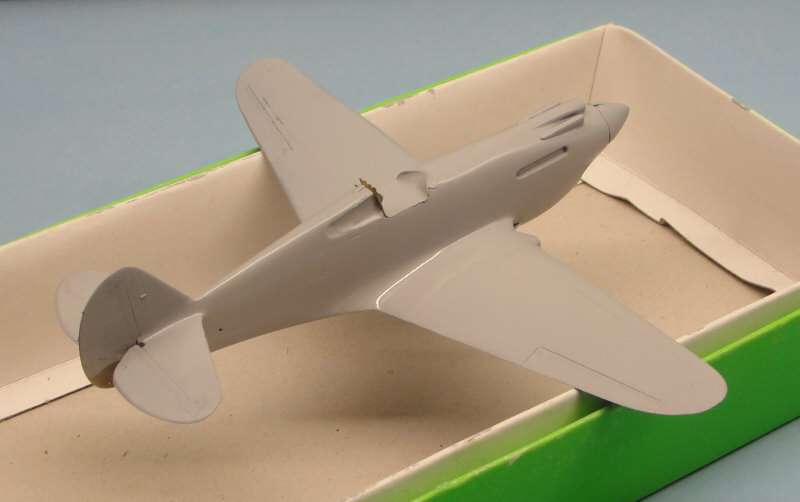 Things look better now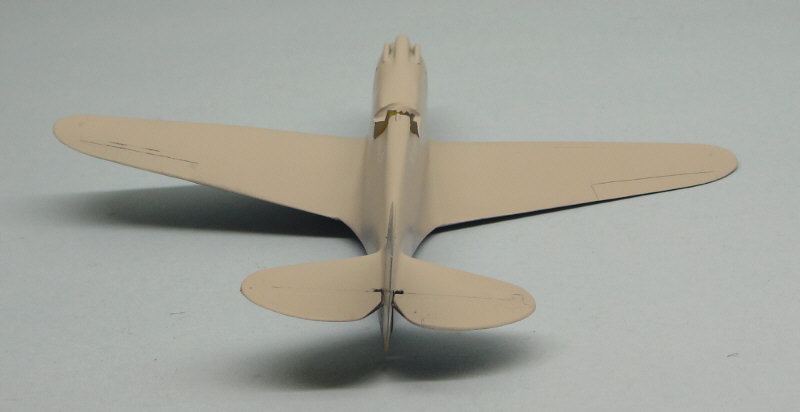 It was a lot of work - but much to my surprise I enjoyed it
!
Mainly because I got a lot of "job" satisfaction out of it, making this model acceptable again - though it is certainly not perfect, I learned a lot of things can be done with plastic, filler and some time
Now some adventures with paint !
Thank you for your time people
* <i></i> * *
William De Coster / Belgium
/ past builds on HS :
Plastic Stories
1/72 -
Airfix
-
Spitfre PR.XIX
:
Part I
(incl Flying Legends 2011 show report) -
Part II
-
Part III
-
Part IV
(incl. Pilsenkit 2011 show report pt.1/2) -
Part V
(incl. Dutch Nationals 2011 show report)

1/72 -
Airfix
,
Trumpeter
and
AML
-
Curtiss Hawk 81
:
Part I
-
Part II
-
Part III
-
Part IV
-
Part V

1/72 -
AGA
-
Polikarpov I-3
:
Part I
-
Part II
-
Part III
-
Part IV
-
Part V
Just like the perfect woman doesn't exist, I will never build a perfect model.
Puts me on a par with God