Greetings all
I'm still having fun with the new Airfix Hawk 81 (at the left) which I try to build together with the Trumpeter rival (middle) and one of the AML Hawks (right)
... all ready for some wings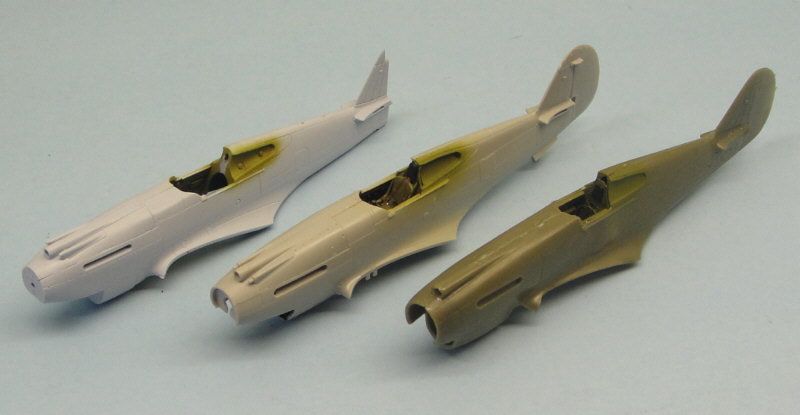 I decided to glue the top wing to the fuselage first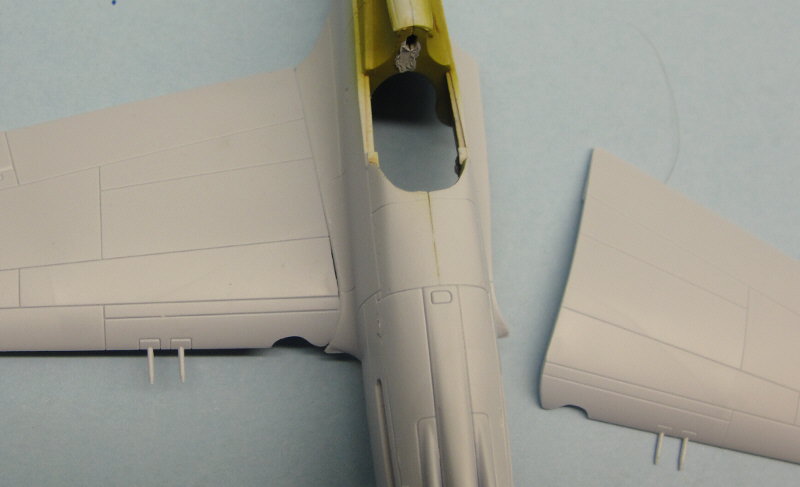 With just a little glue to put the upper wings in place
And then run some more glue at the bottom along the joints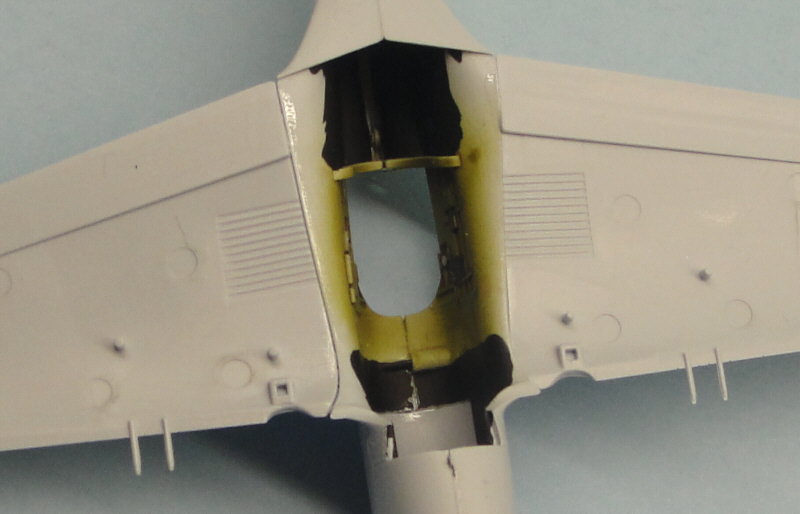 I don't like sanding
Looks like I don't have to do much sanding here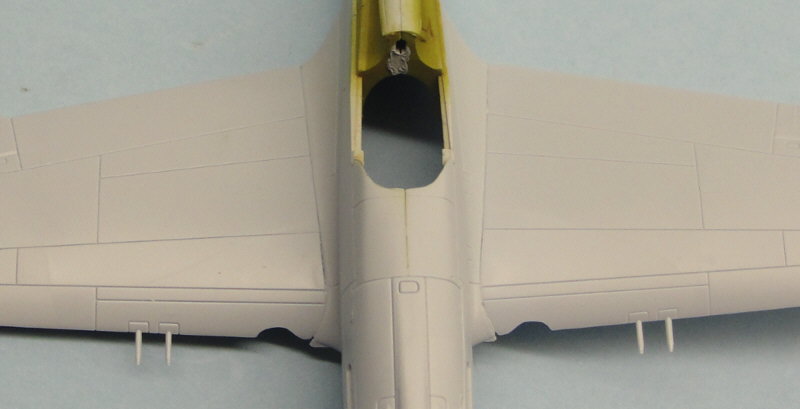 When the glue has ALMOST (giving room for shifting if needed) settled - bring in the full span underwing
I start with glue in the middle - at the front...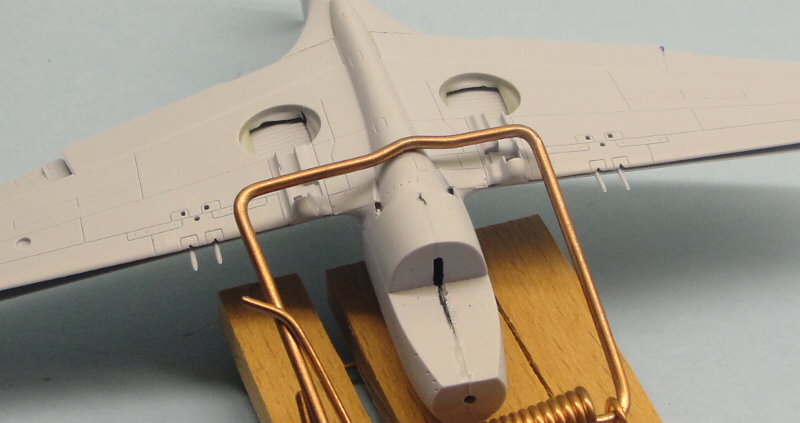 ... and at the end
Nice fit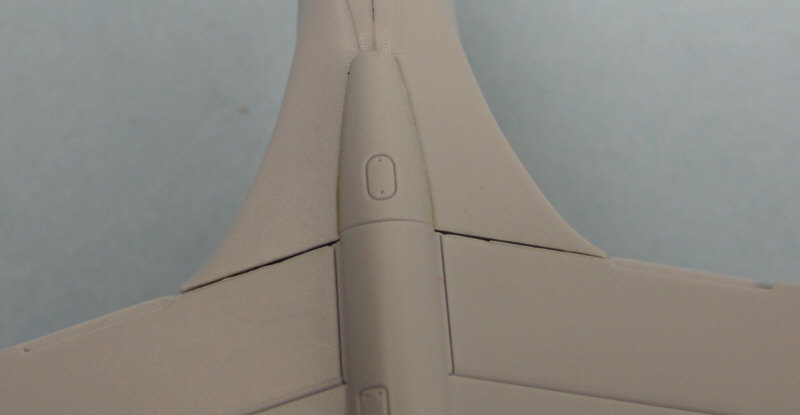 But I joined upper and bottom wings first for the other kits
And they needed some peg magic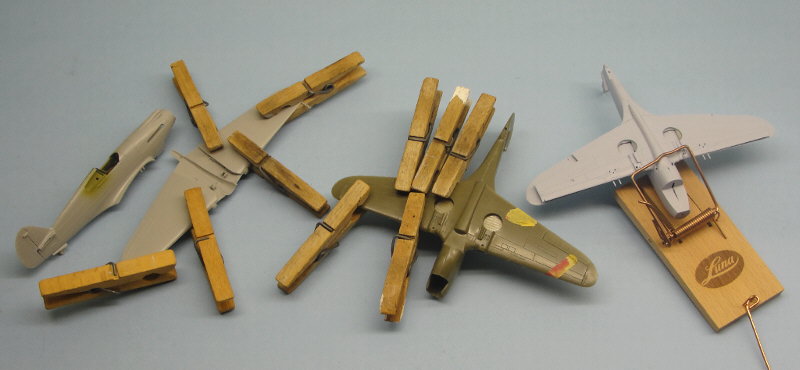 Trumpeter kit :
Rats... why didn't I first glue the upper wings to the fuselage ?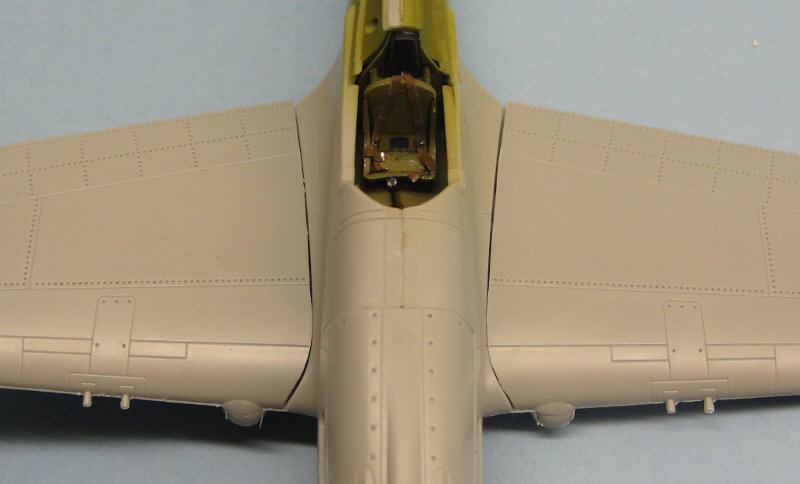 The AML kit was even worse - that was SHEER horror - I will post this in a seperate post on the 1/72 GB forum shortly
On to the cowling parts (or whatever you call it...)
Both with some kind of slots (Airfix on the right)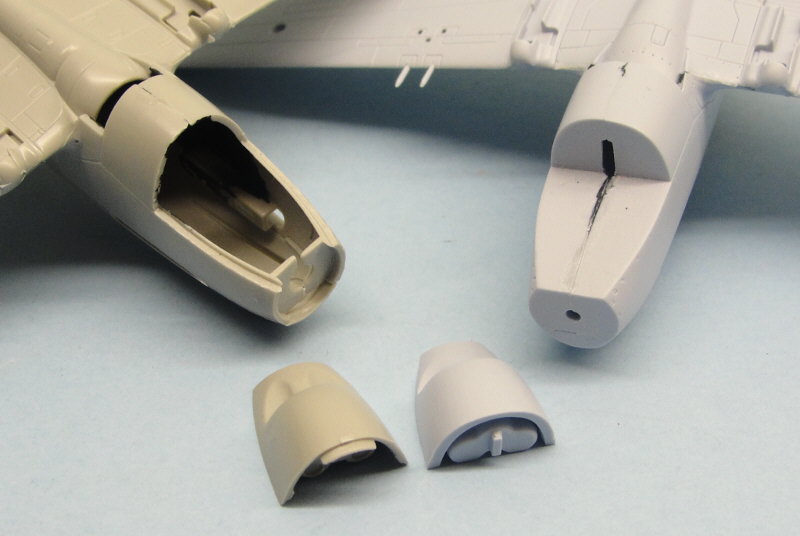 As Vic already showed/explained - removing the slot on the Airfix kit makes life a little easier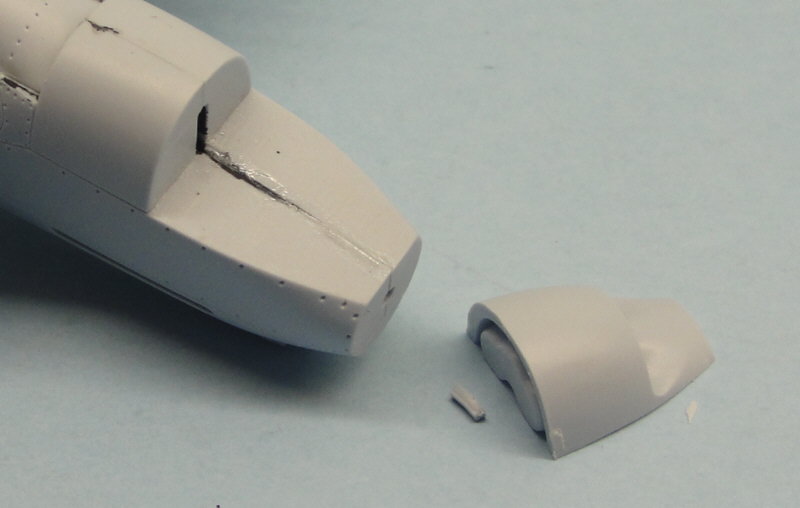 ... and the same goes for the Trumpeter kit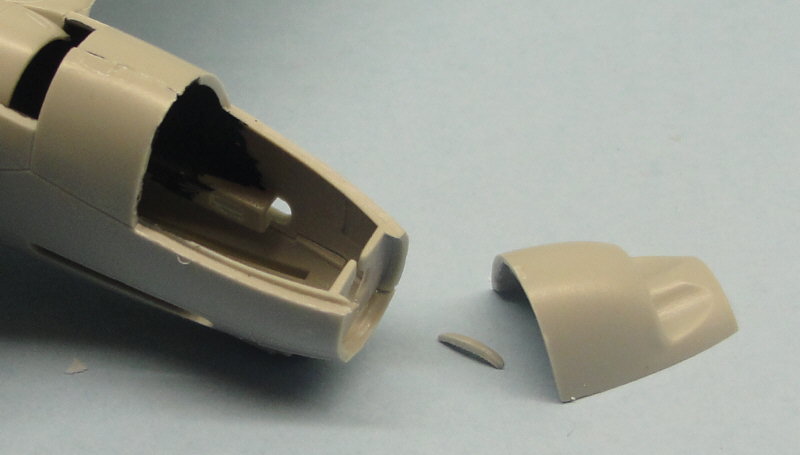 Note the cut mark due to the soft plastic (as pointed out by Greg) on the Airfix kit (right)
I'm sure with more care this can be prevented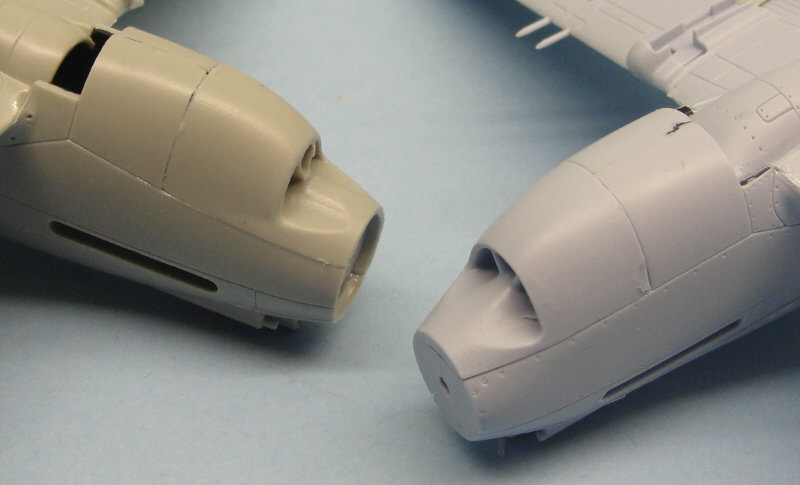 The Airfix rudder... didn't entirely fit - bottom "touching" points a little too long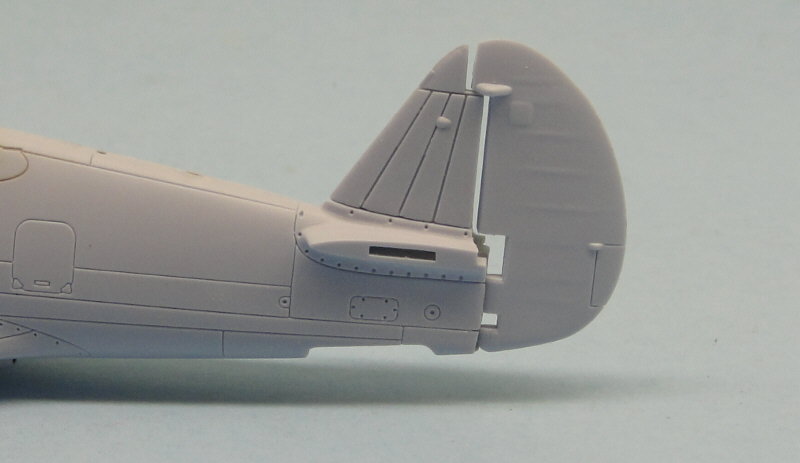 Trumpeter (right) had another booboo - with rudder "arms" (or whatever you call them) on BOTH sides... easily remedied though
Airfix (left) was correct with this feature only on port side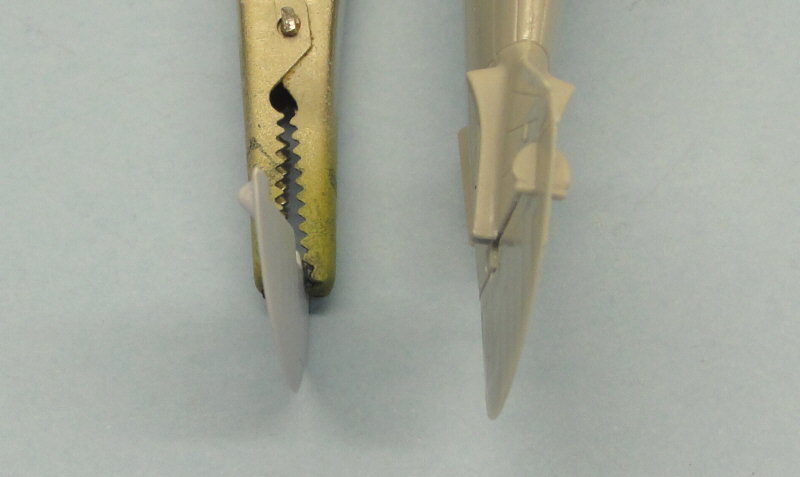 I found them too basic and decided to cut them all off
And shorten the rudder at the bottom in length - giving me a much better fit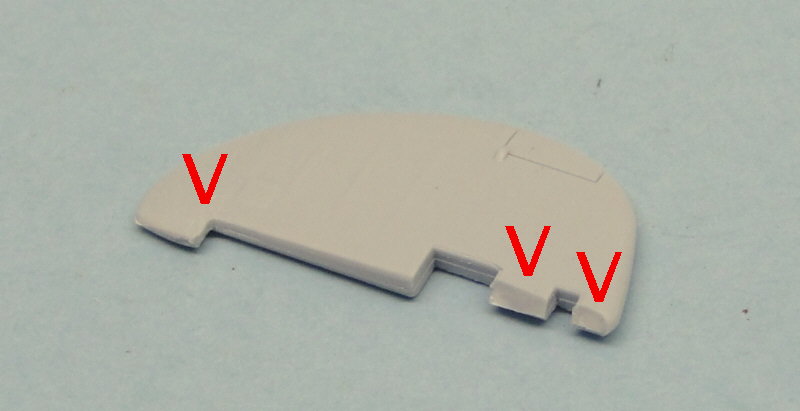 Horizontal stabs WITHOUT glue - to show you the good fit
After this picture I dropped some Tamiya glue on the joints for sealing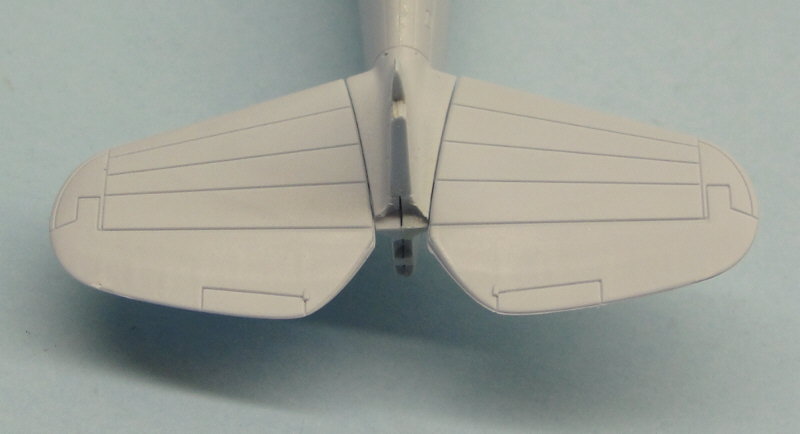 I like the "open" option for the cowling flaps (or whatever you call them) on the Airfix kit
Trumpeter (right) offers only closed flaps
Both pieces went on beautifully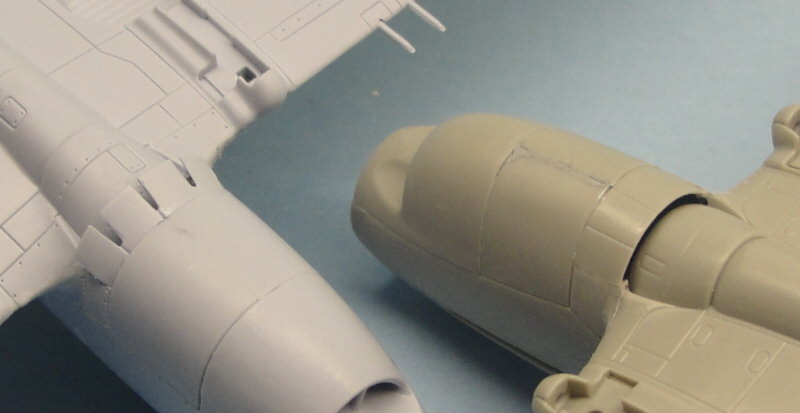 Only yesterday evening I discovered Airfix provided also a "closed" option (!!!)... while reading the current Airfix Model World magazine (which has a nice feature on this new kit)
I checked my sprues... and whaddyaknow

Canopies, Airfix left - Trumpeter right
Trumpeter offers a separate windshield, which in my opinion only complicated things a little bit more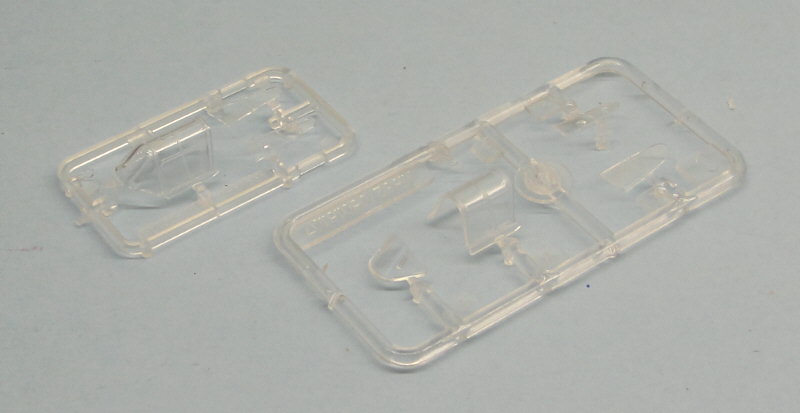 Only a few hours later I read Hal's useful tip on the interior colour of the cockpit rear part - being OD - so I have the wrong colour there - interior green
But I will come back later on the canopies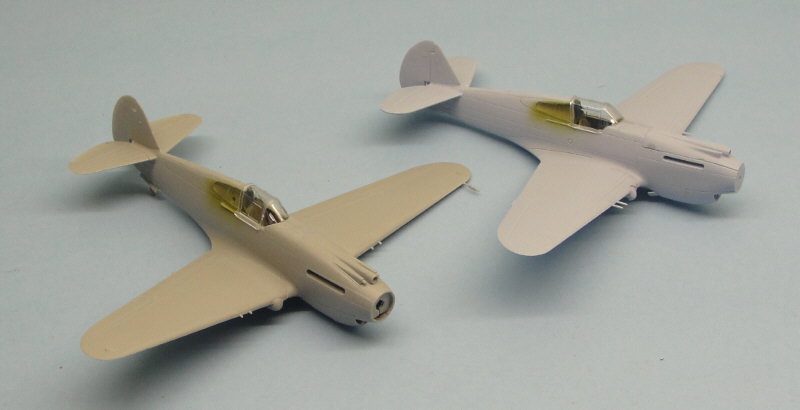 My Mr Surfacer 1500 rattle can didn't have much rattle anymore, and all I could find was Tamiya Fine Surface Primer - as used by Vic
It worked marvellous - though it didn't smell as nice as Mr Surfacer
Trumpeter left - Airfix right... note differences in guns, and I didn't knock them off on the Trumpeter kit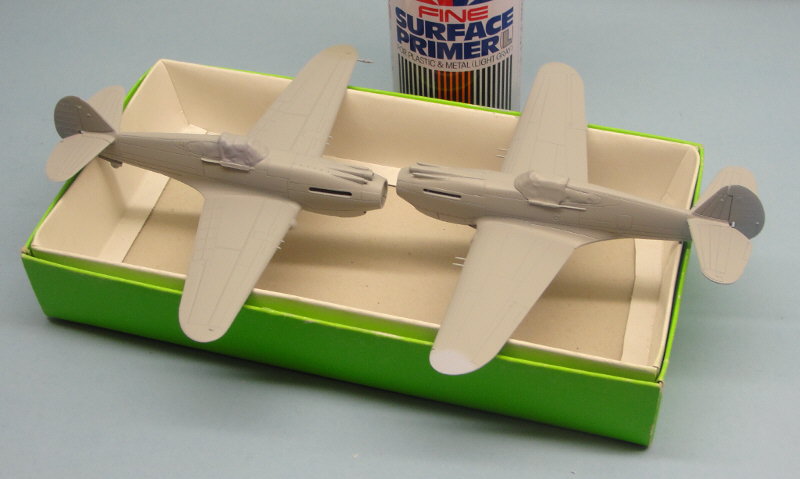 The primer revealed indeed deeper panel lines at the rear - as mentioned by Vic - so I cured them with Mr Surfacer 500 "from the jar"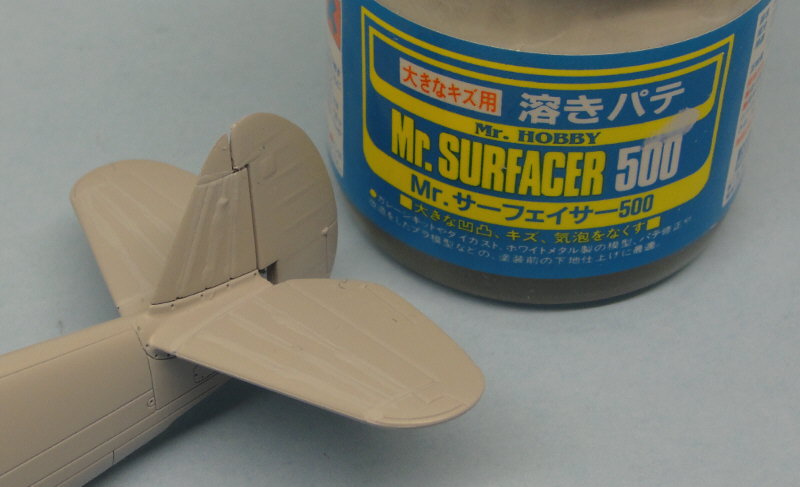 I still had to install the control "arm" for the rudder - but google (not me
) failed to give me good reference shots of this
Then I remembered Flying Legends 2007 at Duxford where I saw The Real Hawk for the first time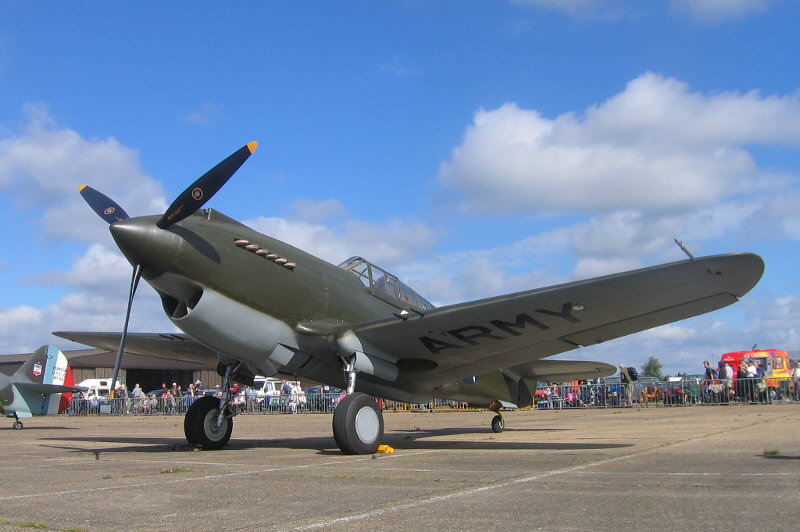 One of my pictures gave me "some" idea to work on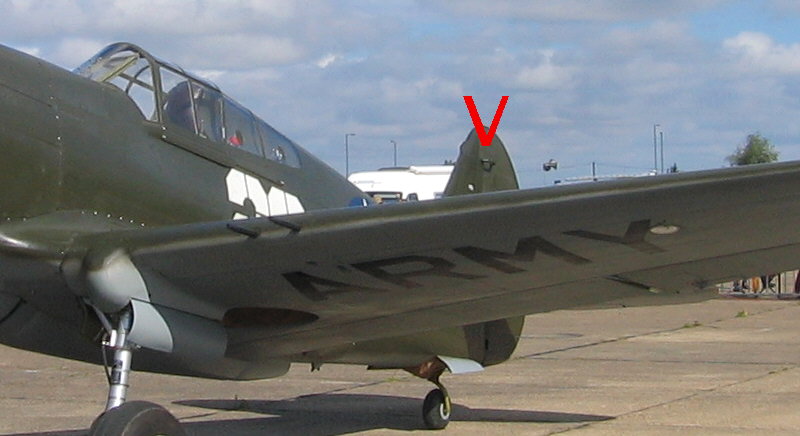 Ten minutes later, small parts of a 3 mm plastic rod did the job pretty well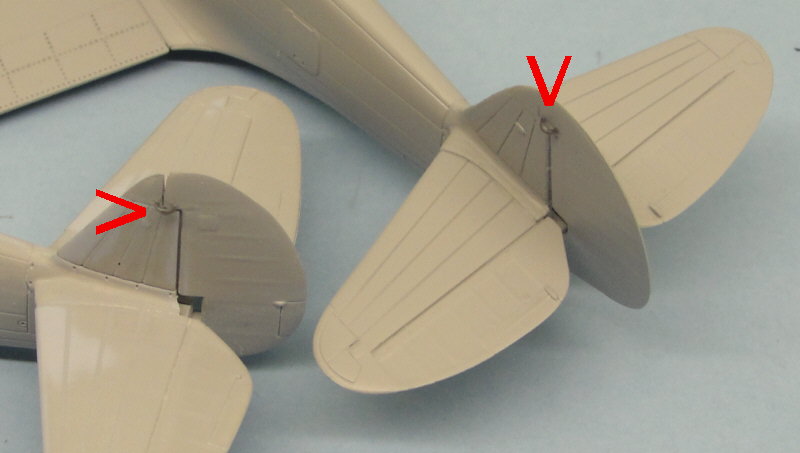 Ready for paint now... and I still don't know what schemes
AVG, US Army, RAF... and what on which model... I think I have to ask my GF as she always knows everything - but then one of them might end up with Czech markings
Anyway, thanks for your time Airfix critters, hope this was useful
Take care
* <i></i> * *
William De Coster / Belgium
/ past builds on HS :
Plastic Stories
1/72 -
Airfix
-
Spitfre PR.XIX
:
Part I
(incl Flying Legends 2011 show report) -
Part II
-
Part III
-
Part IV
(incl. Pilsenkit 2011 show report pt.1/2)
1/72 -
Airfix
,
Trumpeter
and
AML
-
Curtiss Hawk 81
:
Part I
-
Part II
-
Part III

1/72 -
AGA
-
Polikarpov I-3
:
Part I
-
Part II
-
Part III
-
Part IV
-
Part V
Just like the perfect woman doesn't exist, I will never build a perfect model.
Puts me on a par with God