Greetings
Last week I started the new Airfix P-40 on the Airfix forum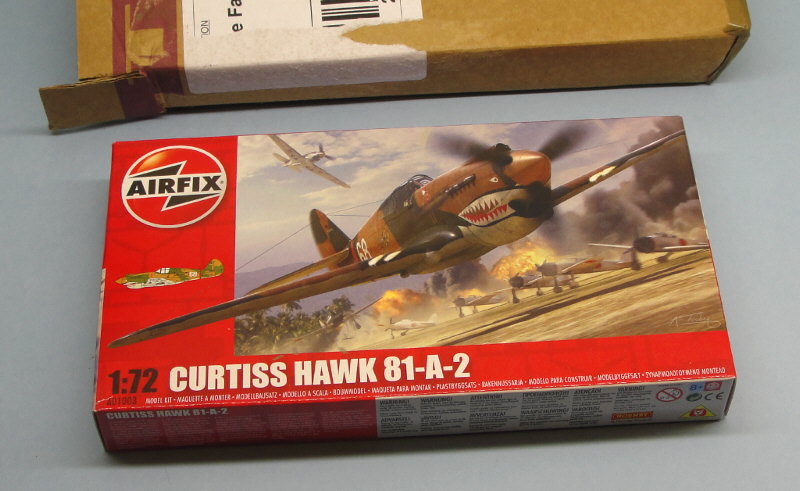 I had decided to built it together with the Trumpeter and one of the AML P-40 kits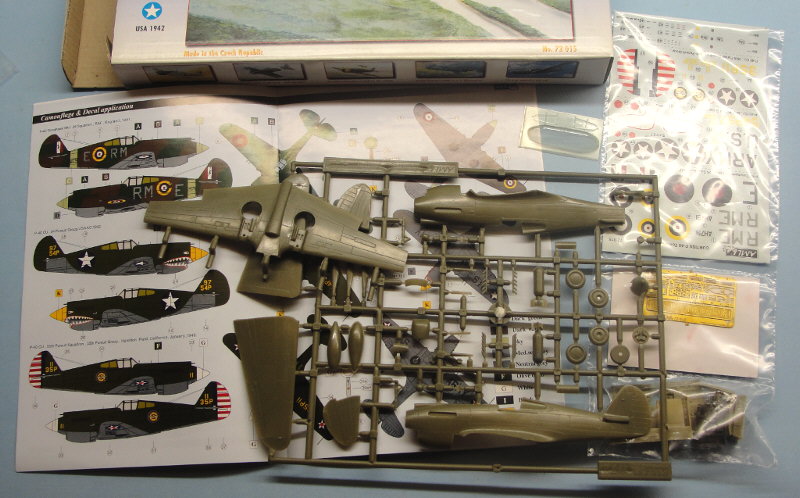 Pretty soon I realized I had to spend a lot more time on the AML kit
I had never worked with a PE and resin interior before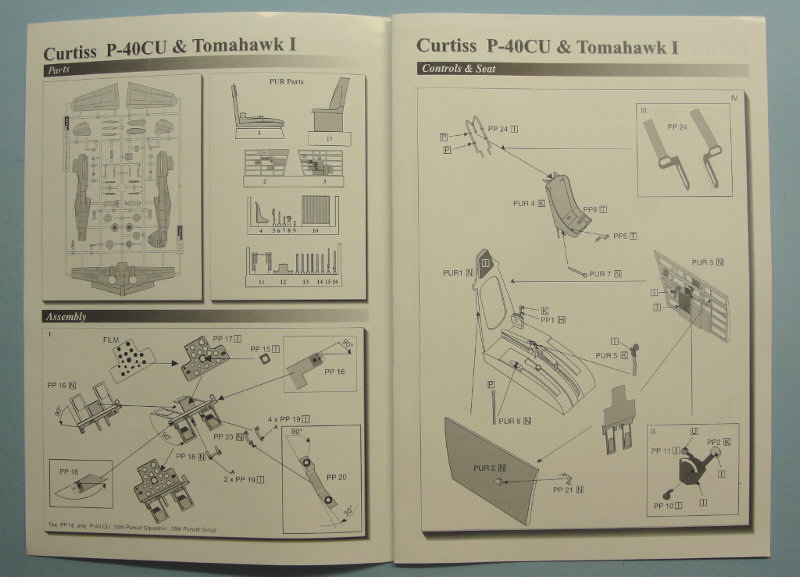 I decided to try it - and post it here since it's low on Airfix content
First : figuring out what to do with the PE instrument panel and pedals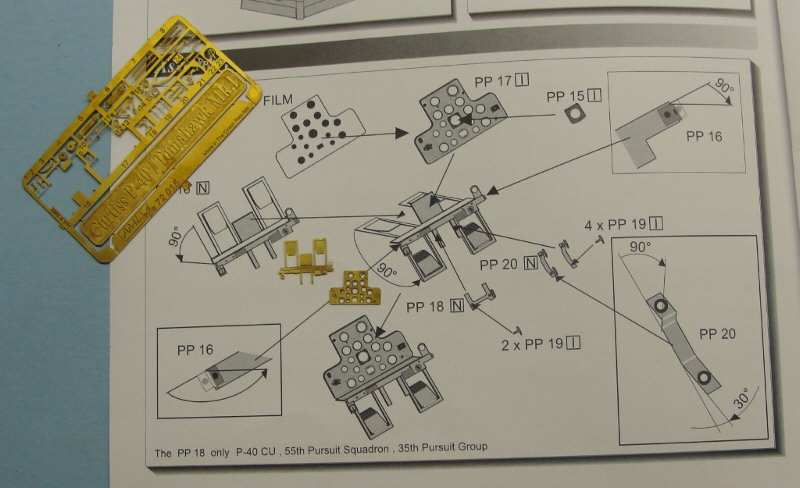 It takes some ingenuity to bend the pieces into shape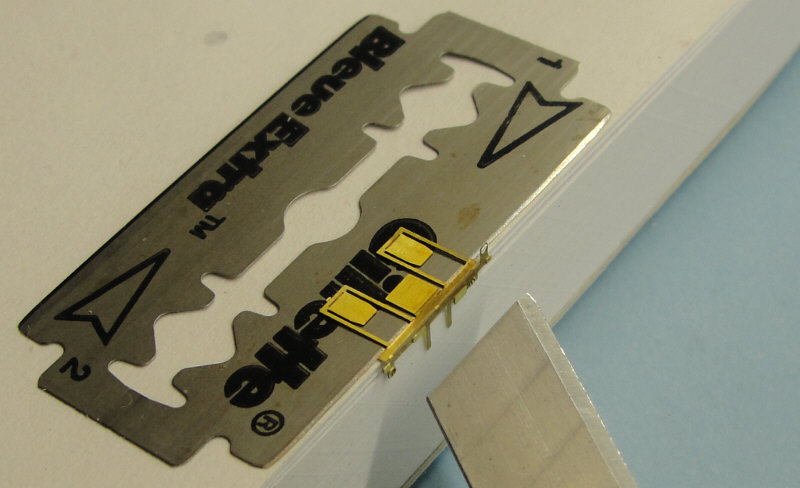 After a few minutes :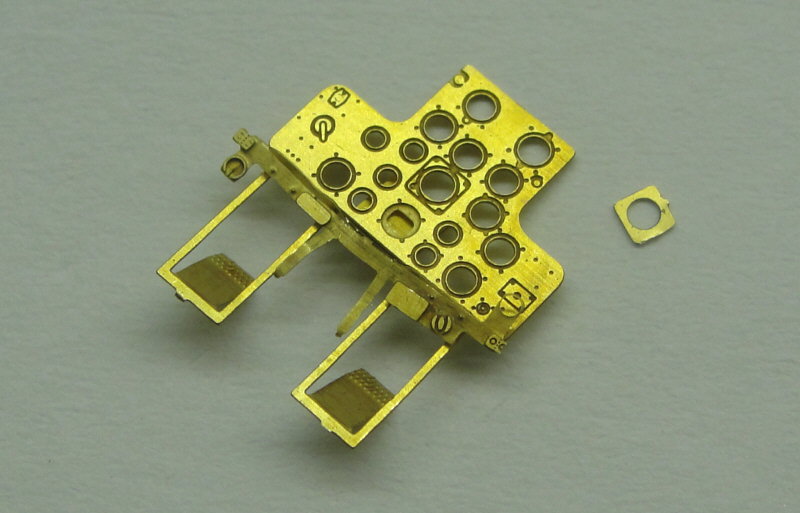 Cutting the seat from the casting block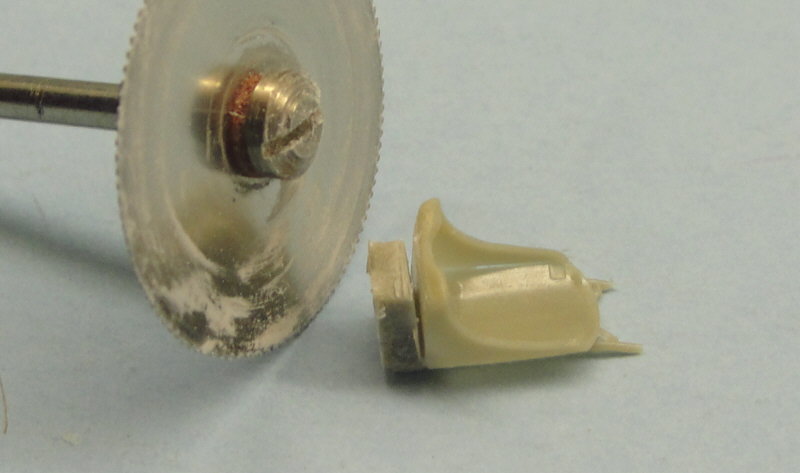 It sure is the most detailed interior of the three kits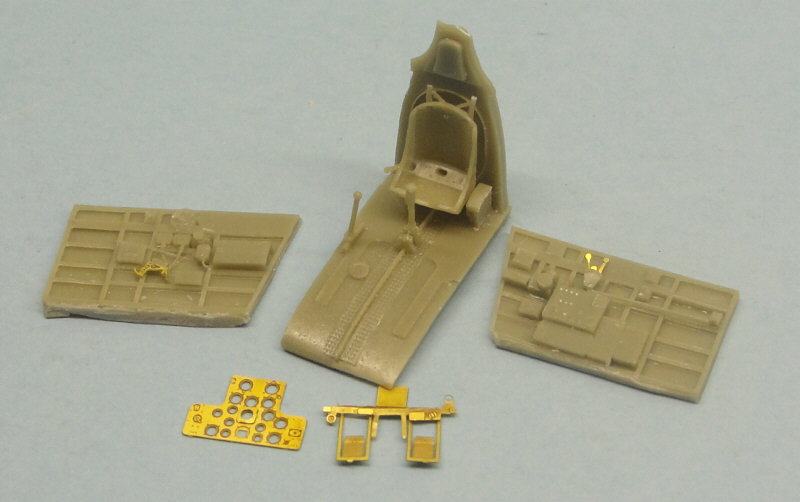 Painting with interior green was easy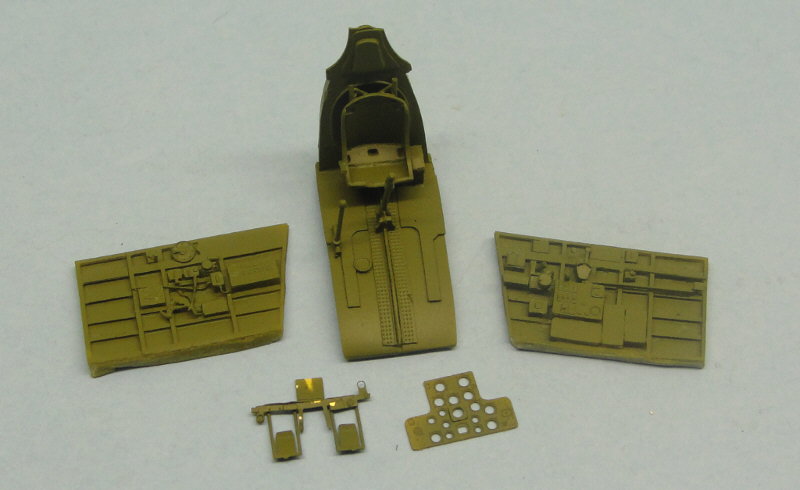 I had read many horror stories about resin side panels being too thick
So I dremeled down the interior fuselage sides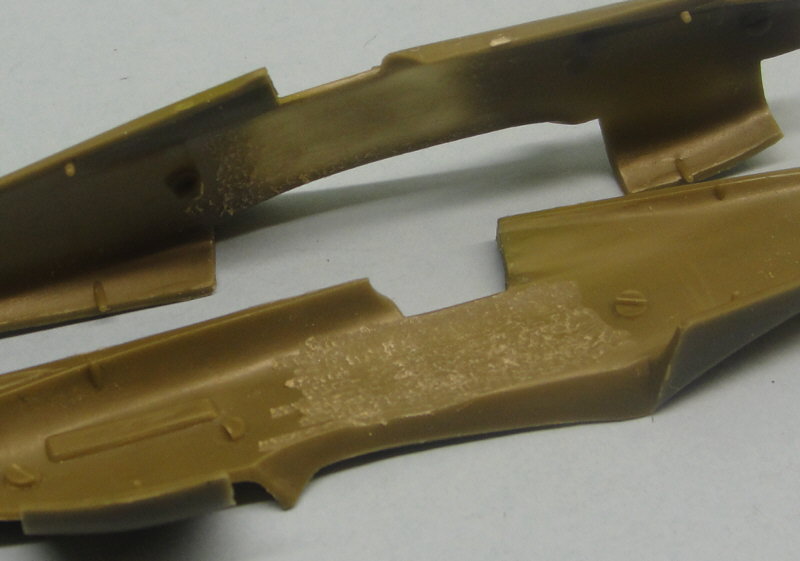 A test run with Maskol - offering me an easy way out when things go legs up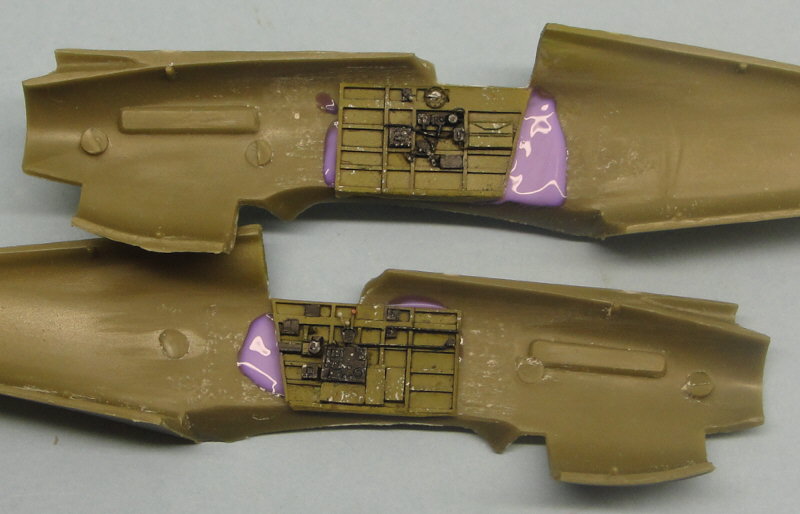 It was not a good fit - and I learned I could cut off some of the "out of view" resin corners for a better fit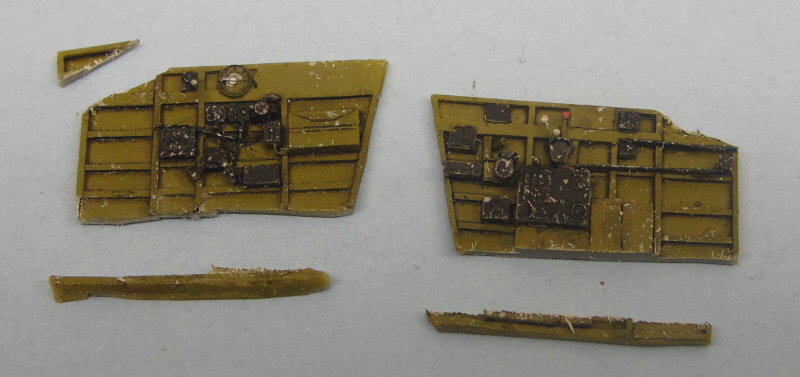 Much better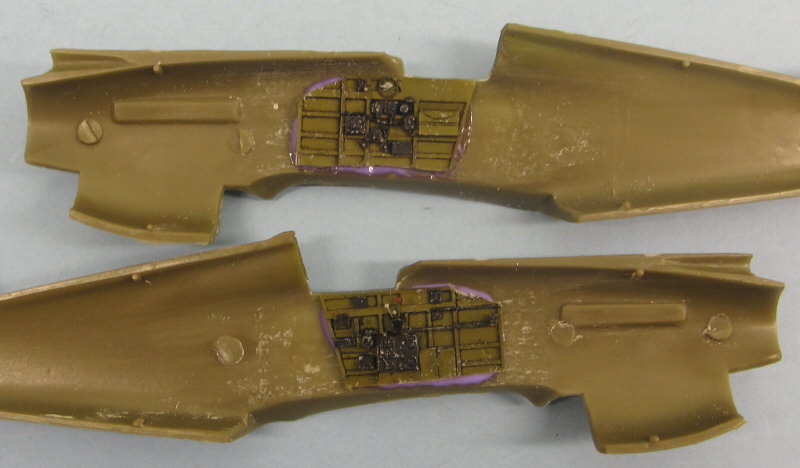 Well... what did we expect ?
The PE instrument panel was too wide - and didn't fit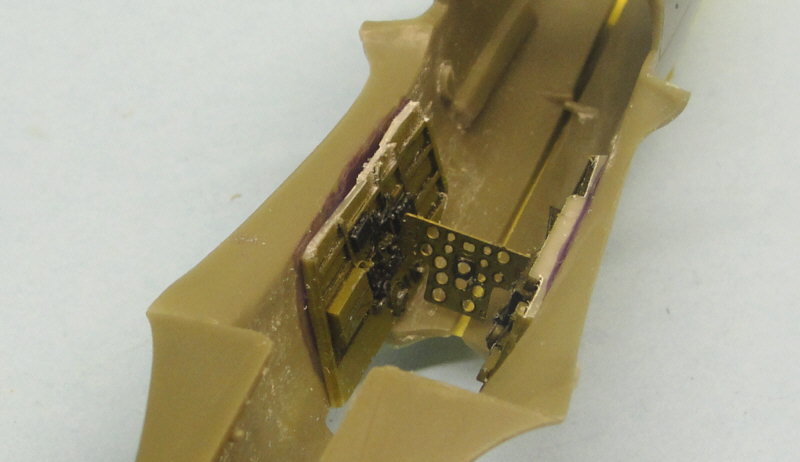 I decided to drill "slots" in the resin side panel parts - these locations were mainly out of view anyway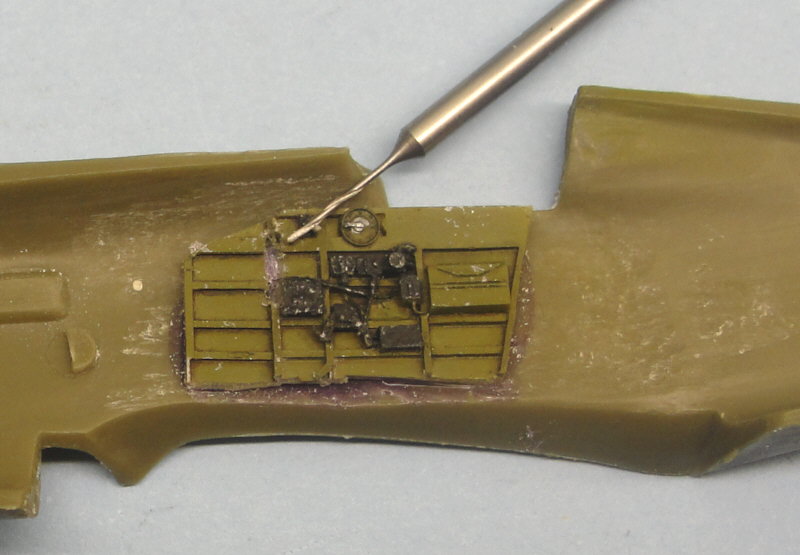 Fit was better
Time for the instruments - first time I got to play with such a pre printed "film"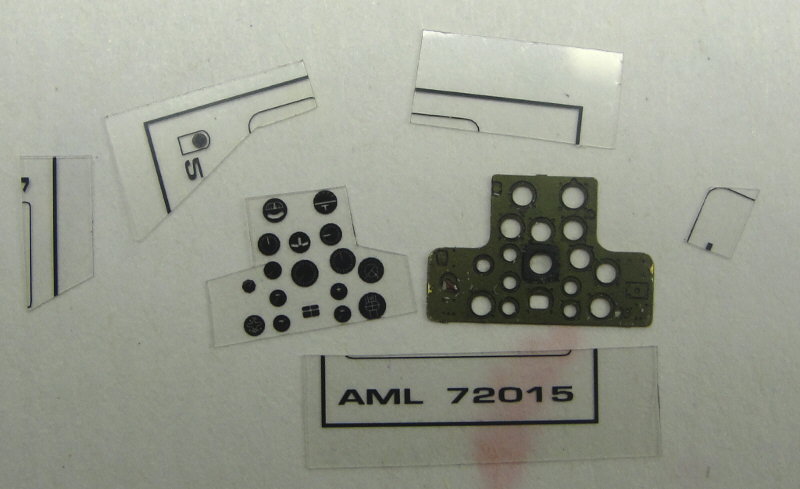 WOW !
I need to play more with instrument films !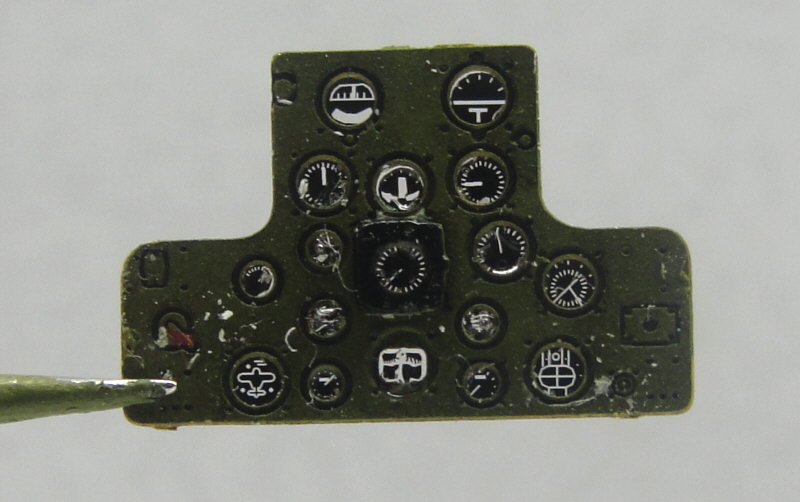 The tail wheel "well" (also!) needed to be thinned down for a good fit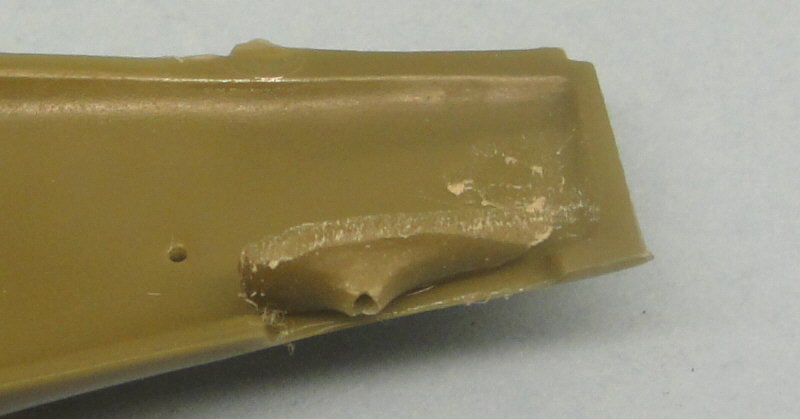 I added some evergreen rods along the fuselage joins - for easier fit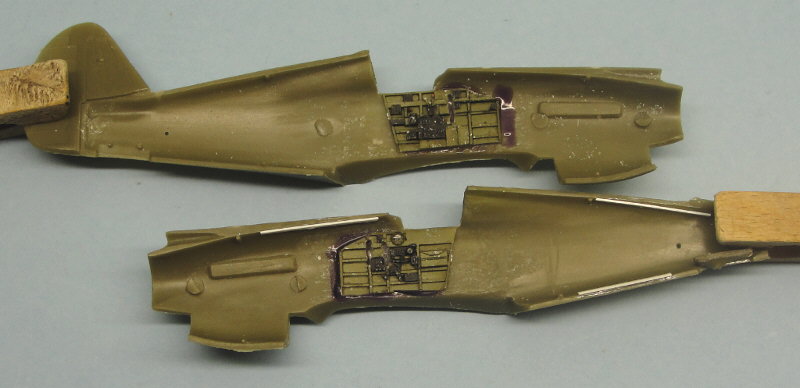 I first glued the rear fuselage together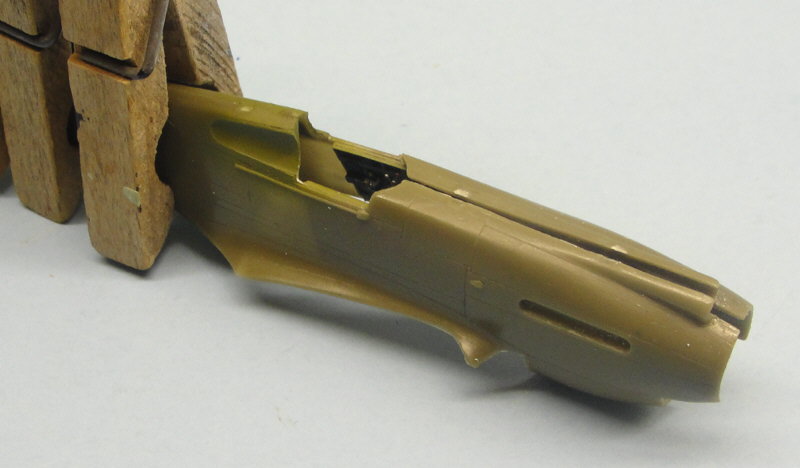 Then I trapped the instrument panel between the fuselages in the slots I had made in the resin side panels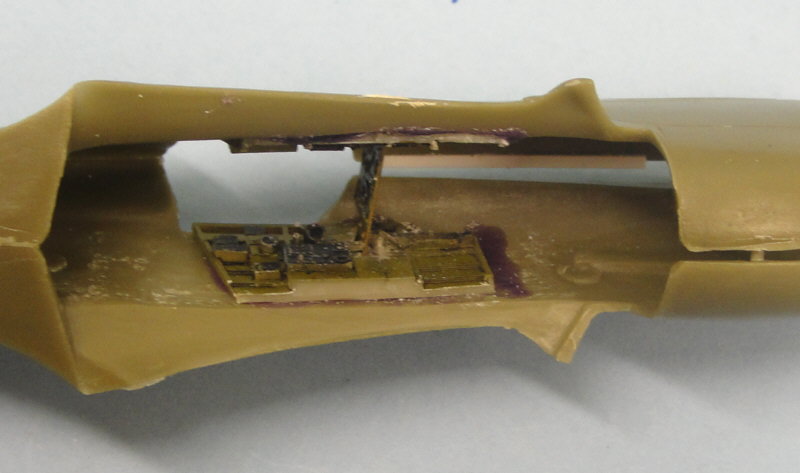 Then I glued the front ends together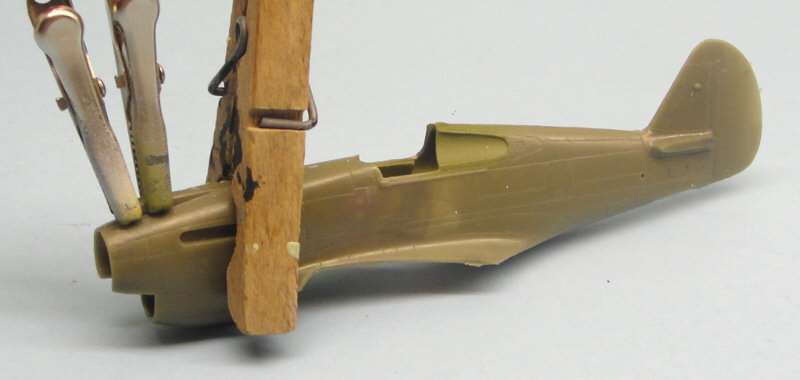 Almost straight and good enough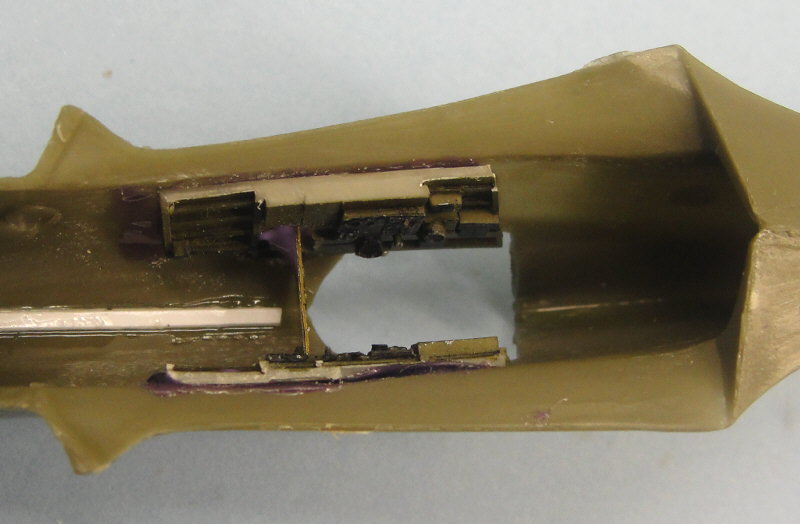 I still had to add the gun handles (parts PUR,11)
They were too long (intended to go past the instrument panel)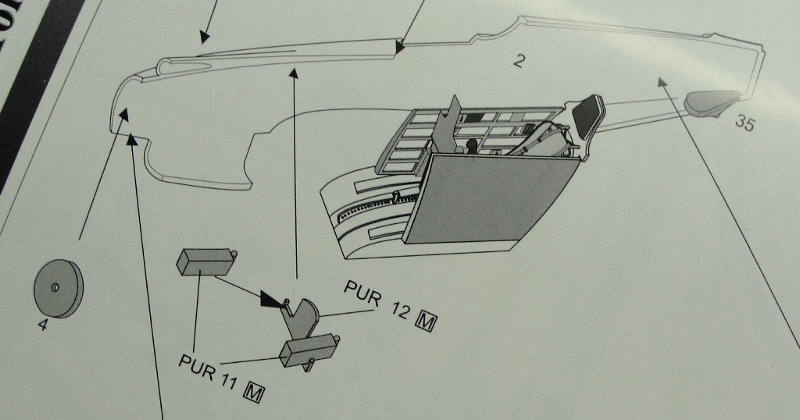 I cut the rear parts off - since there was no room for it - and it was out of view anyway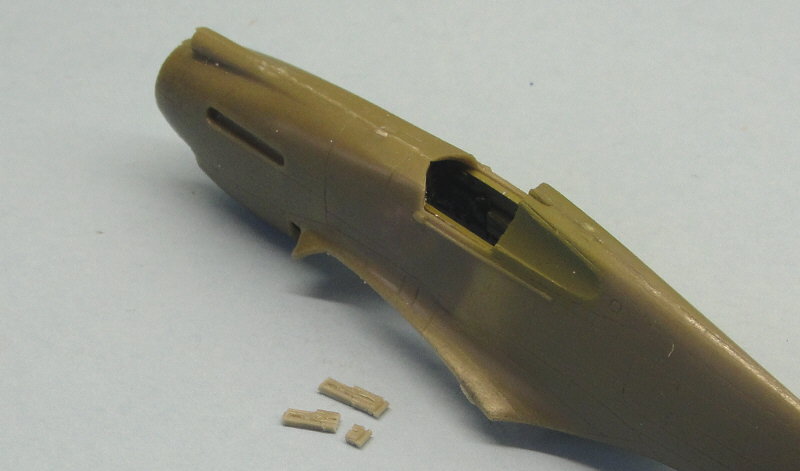 And glued these in place
I also had to narrow down the pedal PE piece by cutting of the tiny side parts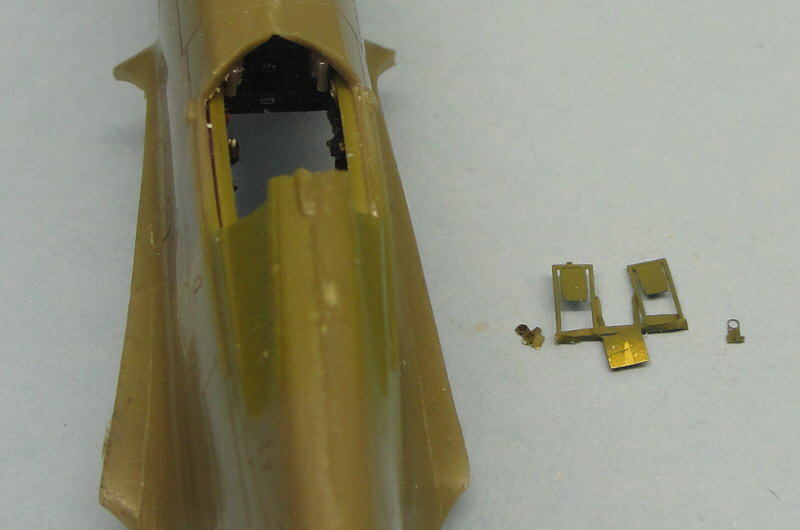 Pedals ready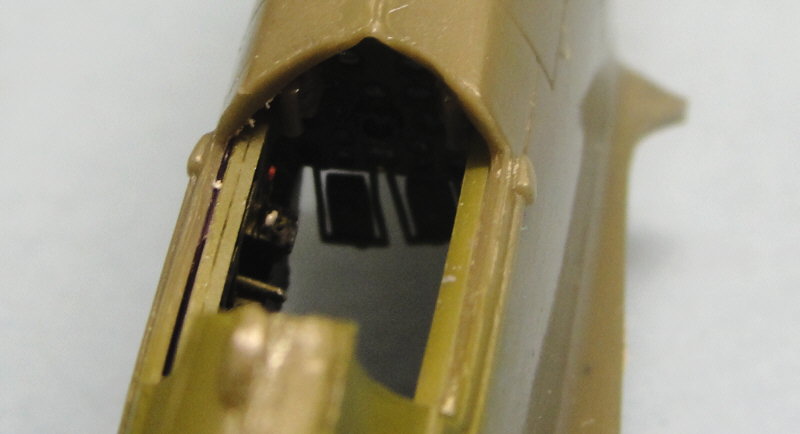 Then I glued the cockpit tub in place with Maskol - good stuff to keep things in place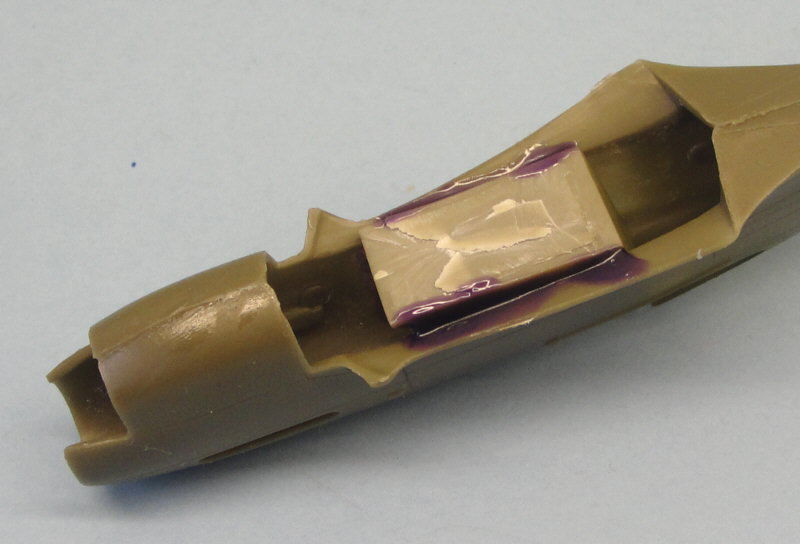 All this work took me 3 evening - to get to this point
It sure looks nice - though next time I will thin down the resin side panels as well
And heck, I still have to paint the gun handles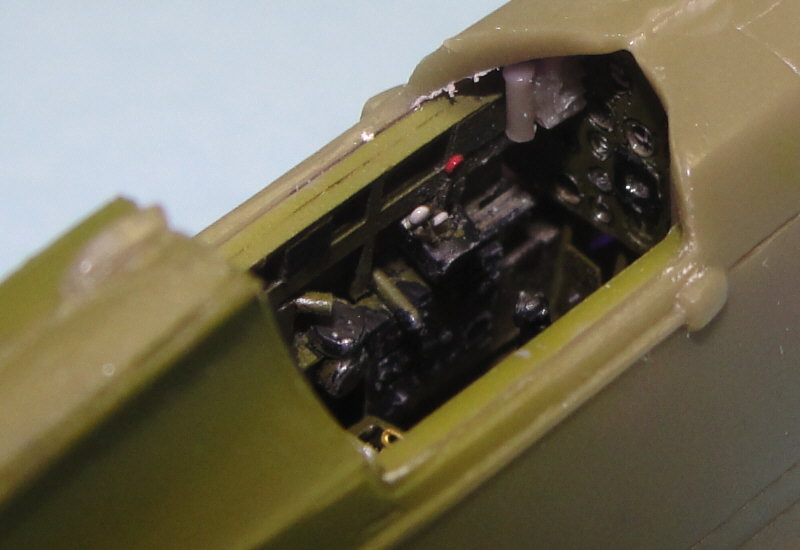 All 3 kits are now ready for wings
Left to right, Airfix, Trumpeter and AML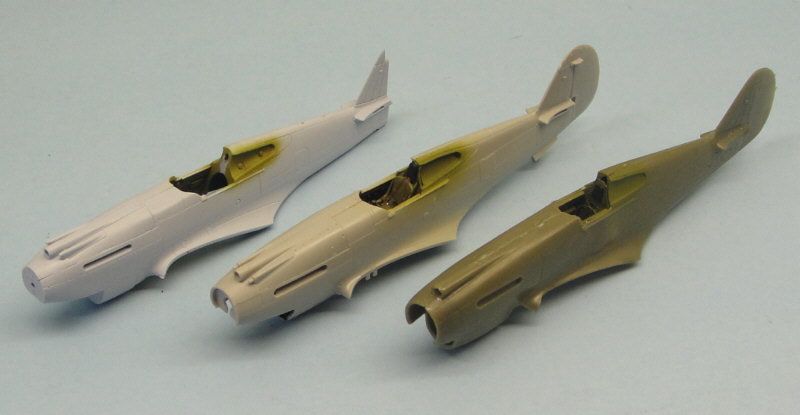 I realize PE and resin parts are a bit "frowned upon" - but these parts were included in the kit, so I wanted to try them
They do add to a more detailled look, though it demands some work - but I'm pleased with it though I wish I had sanded down the resin side panels too... ah well, next time
Thank you for your attention for one of my most boring posts so far
* <i></i> * *
William De Coster / Belgium
/ past builds on HS :
Plastic Stories
1/72 -
Airfix
-
Spitfre PR.XIX
:
Part I
(incl Flying Legends 2011 show report) -
Part II
-
Part III
-
Part IV
(incl. Pilsenkit 2011 show report pt.1/2)
1/72 -
Airfix
-
Me-262
:
Part I
-
Part II
-
Part III
-
Post scriptum
/
end
(incl. eDay 2011 show report pt.1/2)

1/72 -
Airfix
,
Trumpeter
and
AML
-
Curtiss Hawk 81
:
Part I

1/72 -
AGA
-
Polikarpov I-3
:
Part I
-
Part II
-
Part III
-
Part IV
-
Part V
1/72 -
KP
-
MiG-15 UTI
:
Part I
-
Part II
(incl. Pilsenkit 2011 show report pt.2/2) -
Part III
-
Part IV
-
Part V
/
end
(incl. eDay 2011 show report pt. 2/2)

Just like the perfect woman doesn't exist, I will never build a perfect model.
Puts me on a par with God