Hi everybody
I managed to get sick during
the ONLY hot and dry week
of the year we had in Belgium so far this summer
Every day a blue sky - while I had a running nose, a soar throat and a husky voice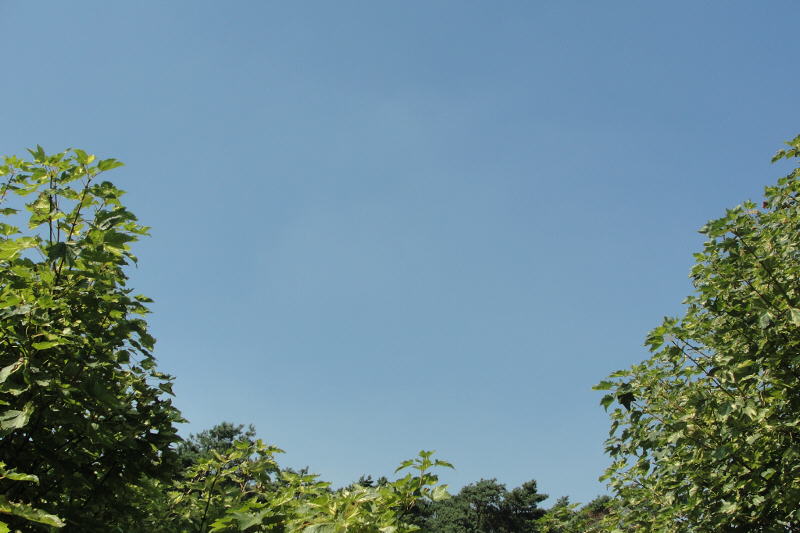 The doctor even grounded me from work on Wednesday morning - for the rest of the week
While feeling miserable, I thought I had plenty of time now for doing my bit for the Firefly Group Build
It would be good medicine
It took me almost half an hour to find my Firefly kit back - it was eventually in this corner of my desk...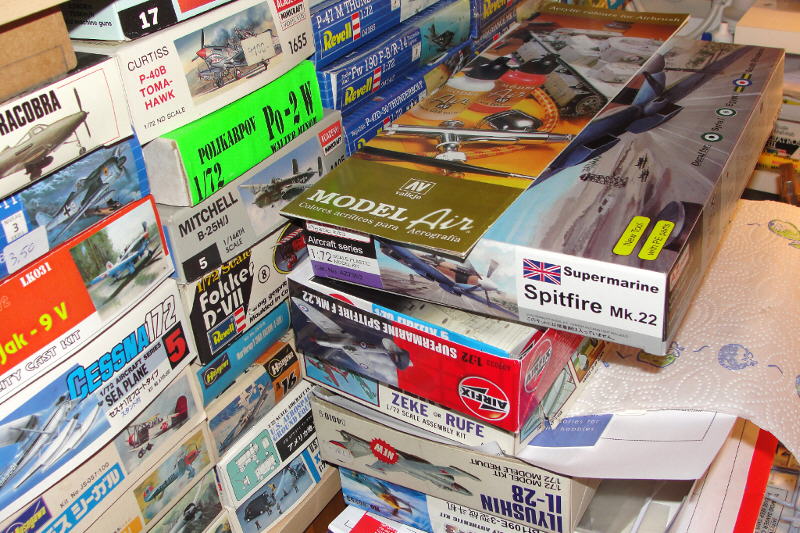 I had bought it a few years ago 2nd hand for 5 euro
What surprised me was the dark blue plastic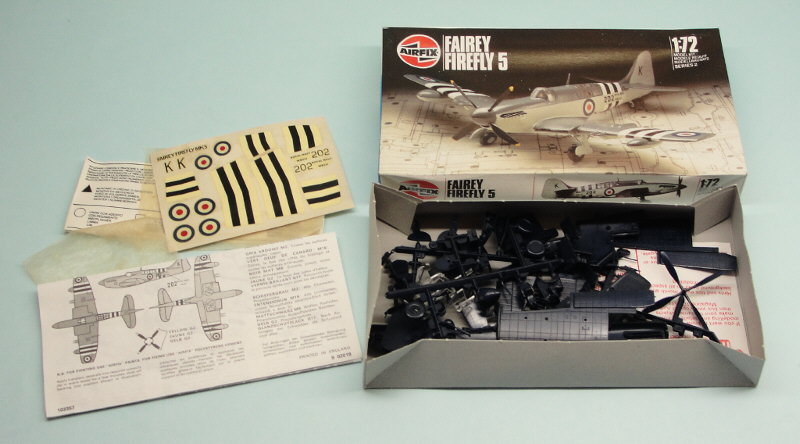 I always found the Dutch Firefly markings the most attractive ones, so I was very happy Mark Peacock could sent me some spare ones from his kit - since my kit only offered one option
Thanks Mark
- there are some Czech beers with your name on it - all we have to do now is to get all parties together - hopefully at a Czech model show somewhere in the future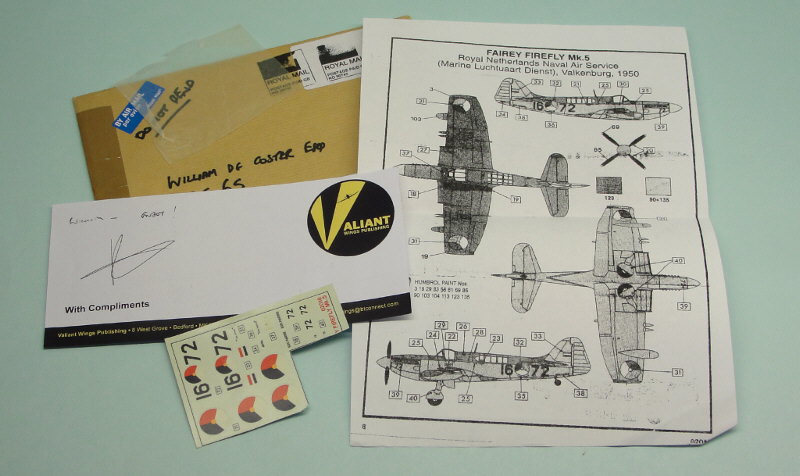 I had big plans for my build, and I had already ordered & received some extra's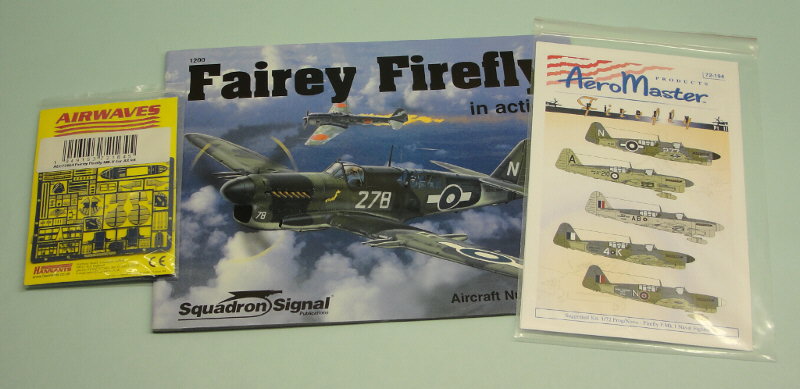 Not so long ago I was lucky to win this Firefly in the Pacific Group Build raffle organized by our kind Mr Graham Carter
Thanks Graham
, I hope you don't mind me saying you're wife has a golden hand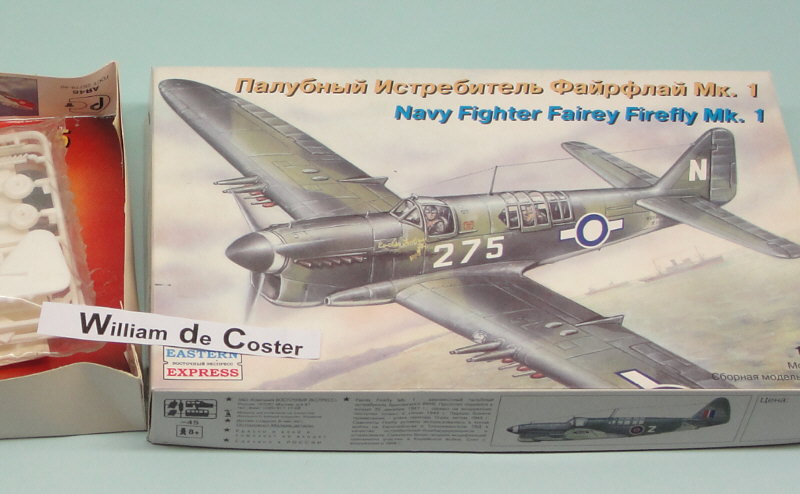 The Eastern Express kit is of course the old Frog tooling - of which I was quite unfamiliar with to be honest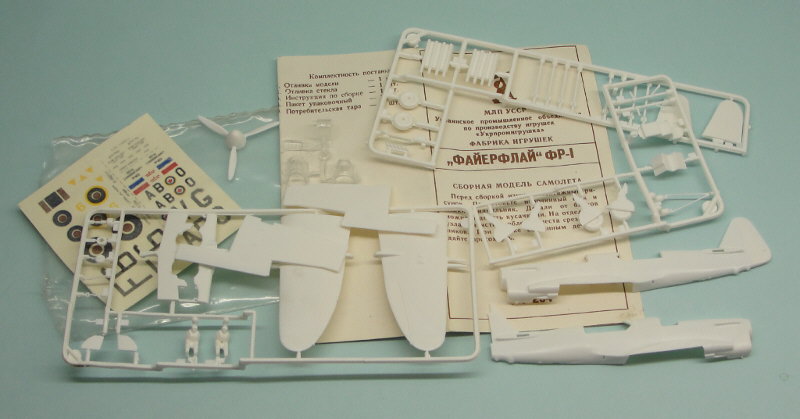 I had never seen one up close and personal
The decals were a bit wonky - but that's why I ordered the Aeromaster sheet (see above)
The Airfix kit was more familiar - as there has always been a build example in dads collection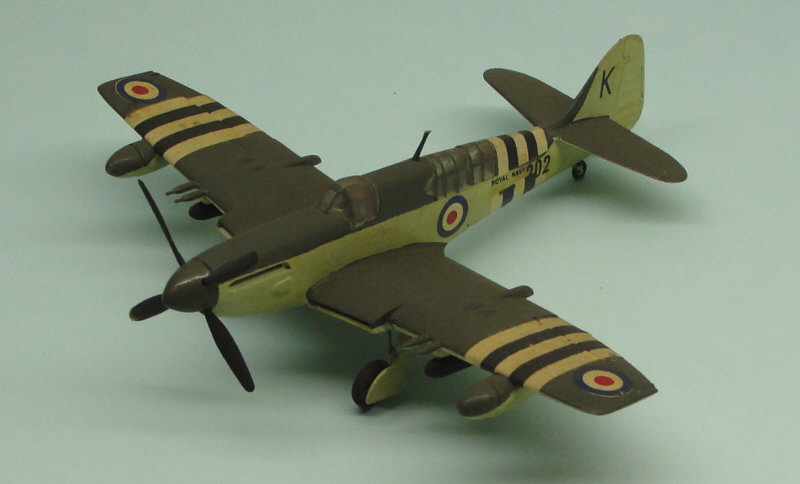 Build by dad in the very late 1960s - and loved by my brother and me - as the most beautiful plane in dads collection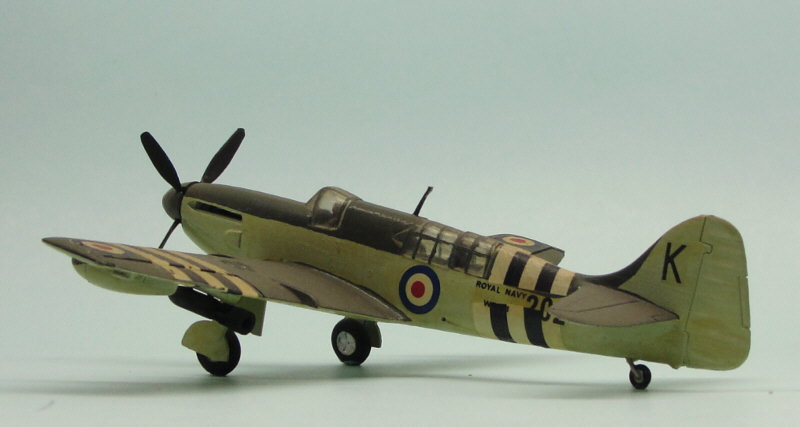 Over time both exhausts dropped inside the fuselage - so this is an area to watch out for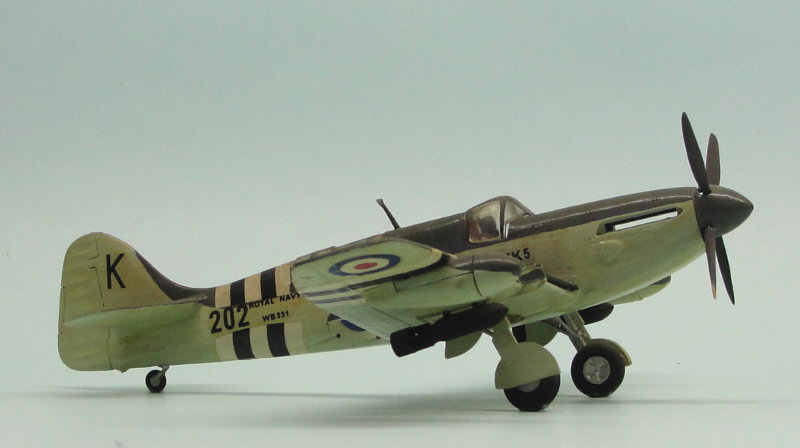 Both interiors are rather basic
And I managed to break the most delicate part of the Frog kit, the control column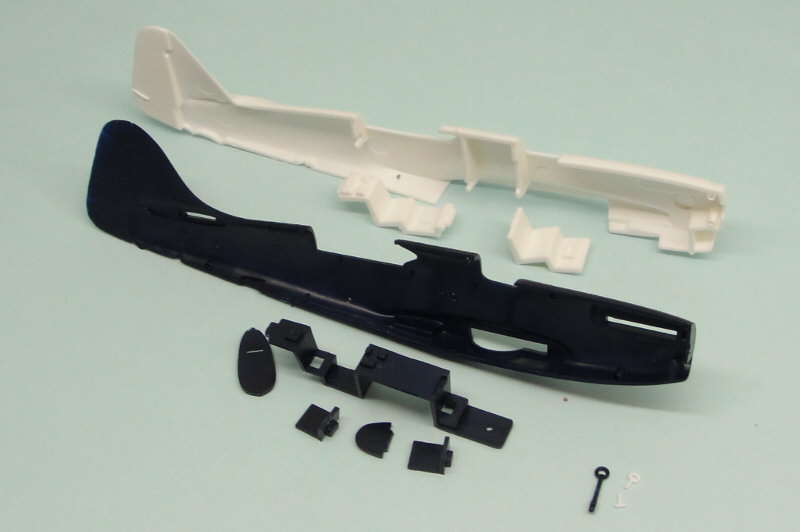 I wanted to spice up the Airfix kit with the Airwaves PE set
So far I have limited experience with these things
And I was curious if they were really worth the expense and the trouble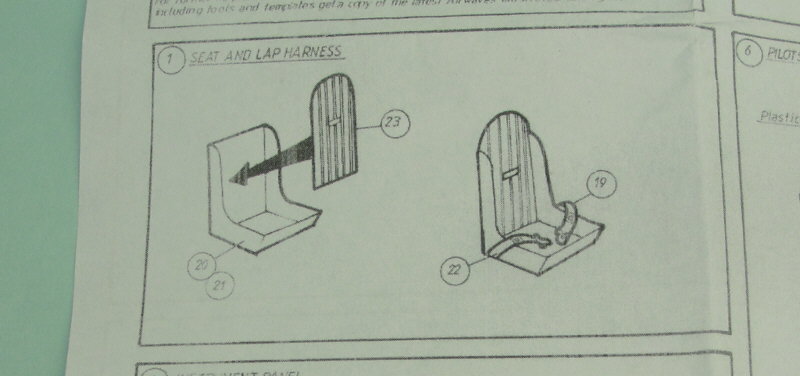 In just a few minutes time I had a very nice seat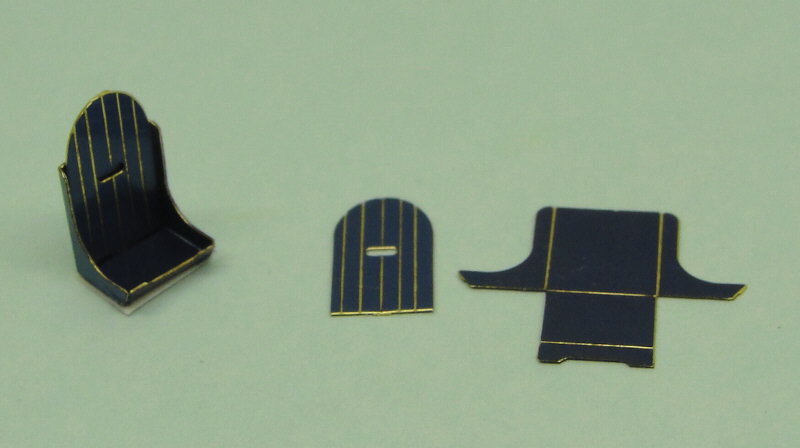 Bending PE is a bit tricky - but using some improvised tools helps a lot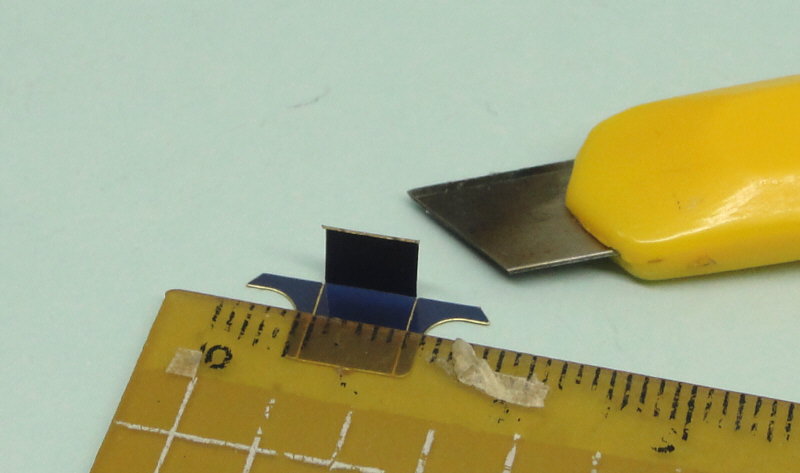 The instrument panel also looked better then anything I could carve out of plastic sheet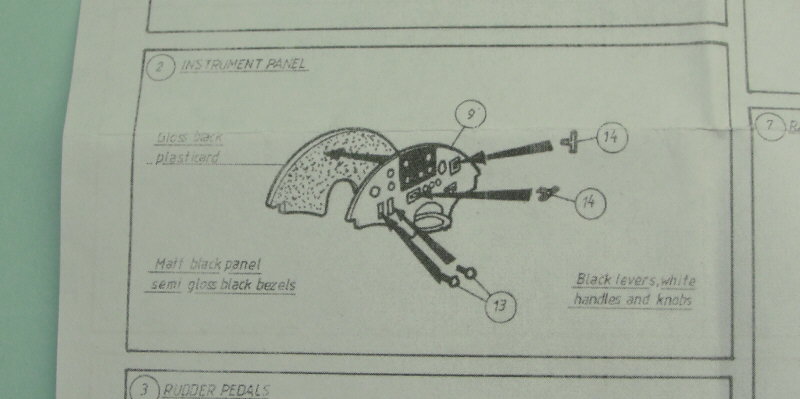 Though to make it fit...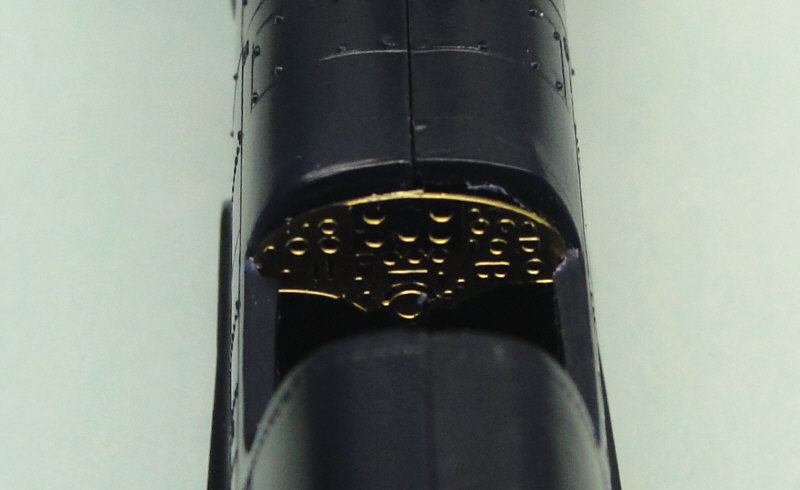 I had to carve some slots in the fuselage halves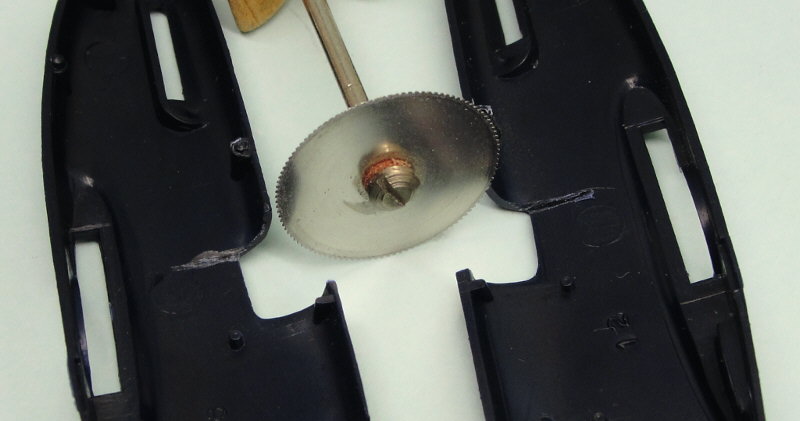 It took some figuring out where exactly the PE side walls had to go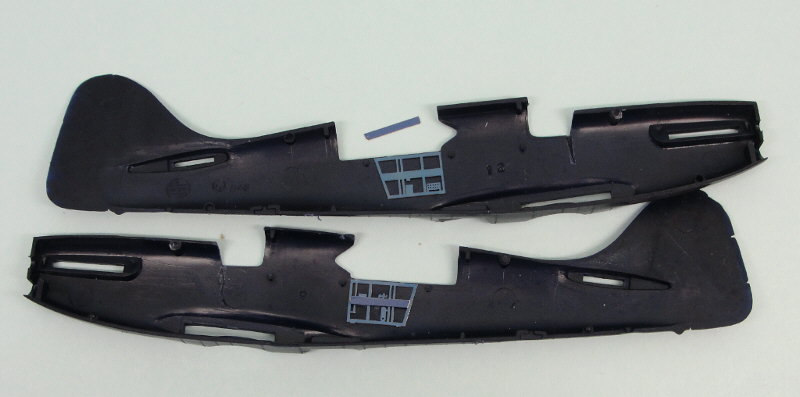 Of course the PE side wall in the front cockpit "blocked" the slots for the instrument panel
Grrrrrr....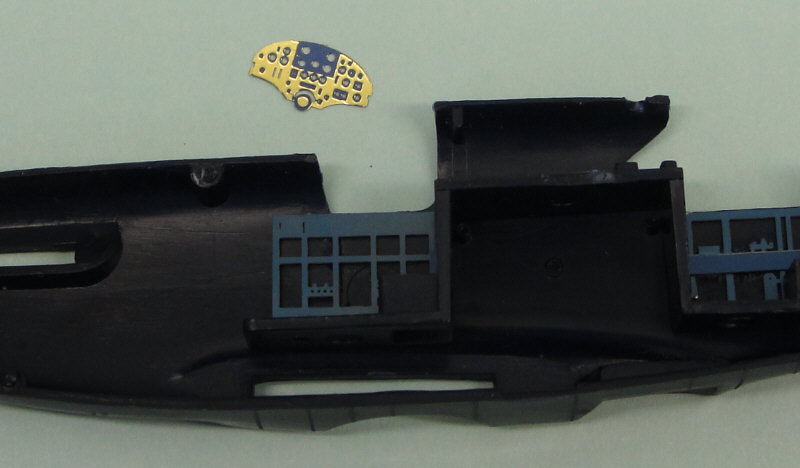 So I had to be creative with a sharp knife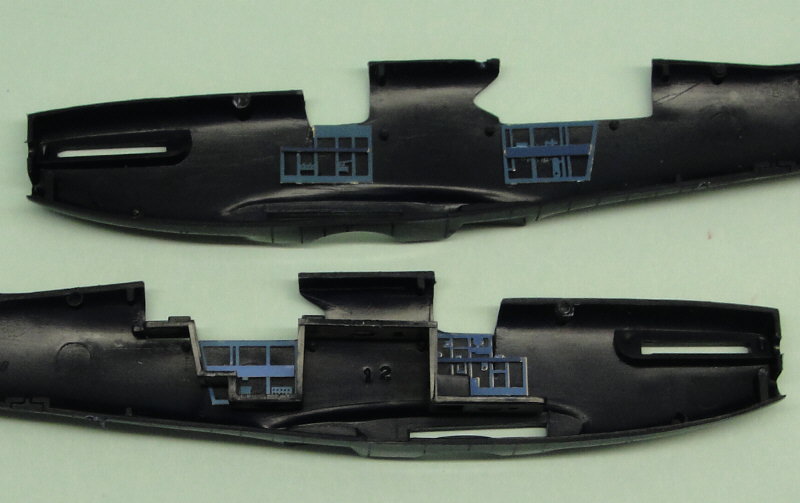 Which was good practice for the next step :
"Carefully remove radio boxes"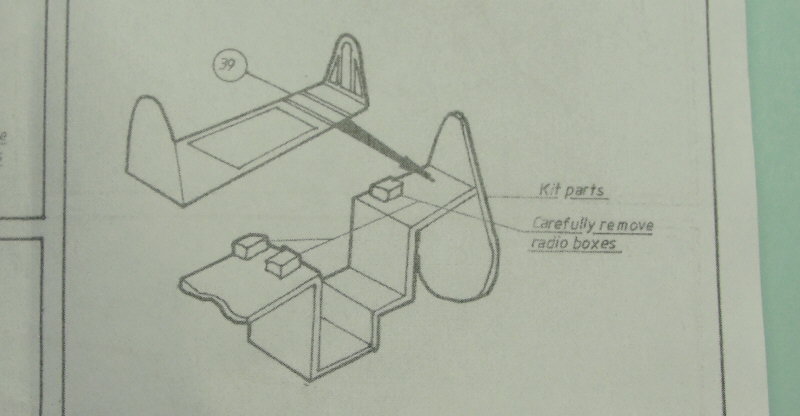 No sweat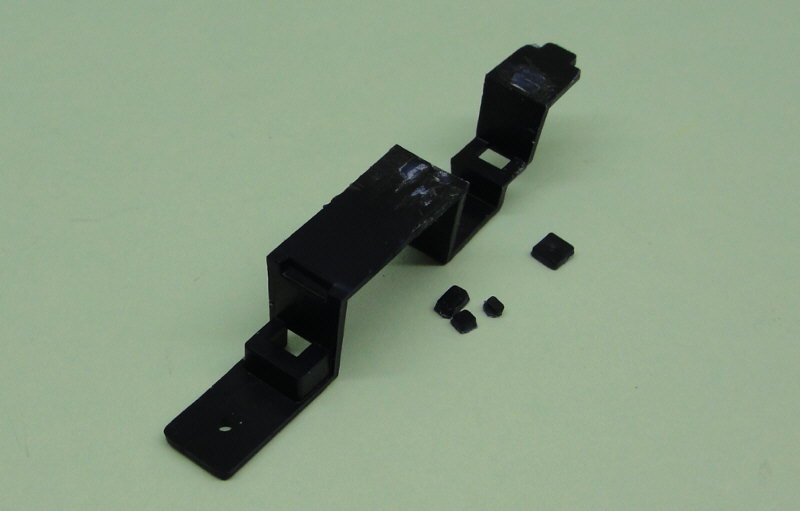 But the fit was not good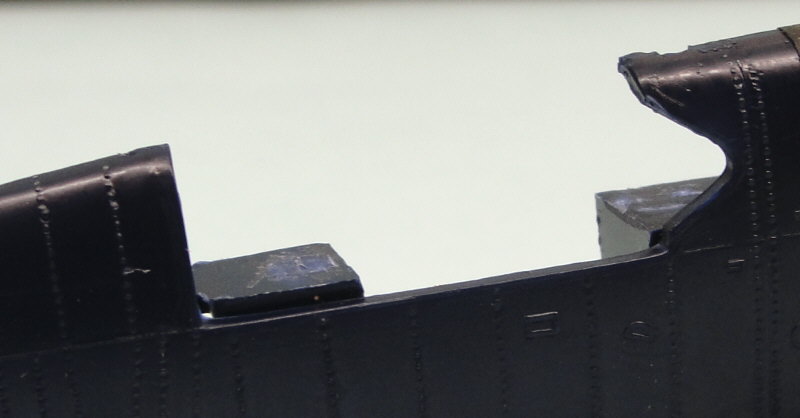 I had to remove almost all location tabs (the red ones)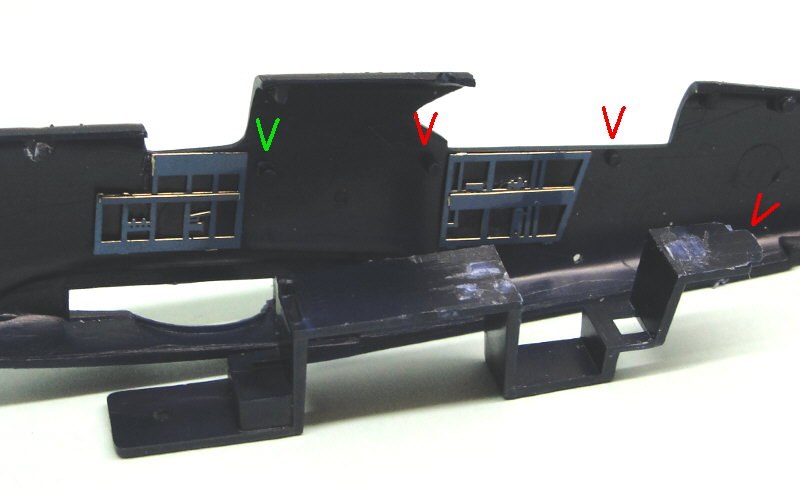 To get a smoother fit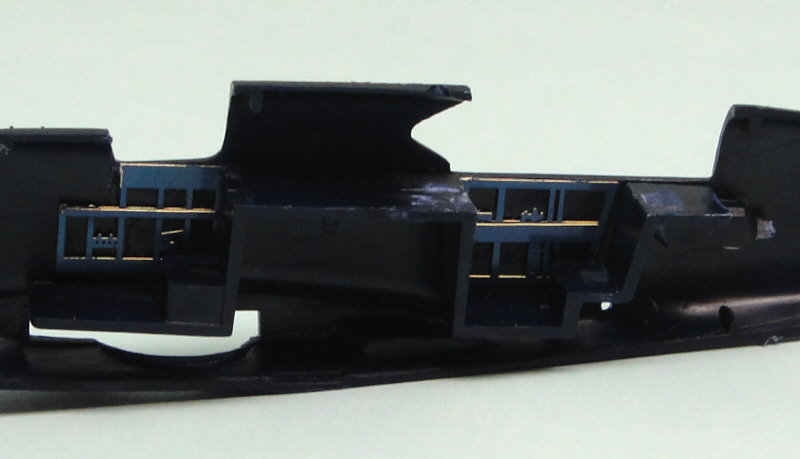 Dry fitting didn't reveal any problems anymore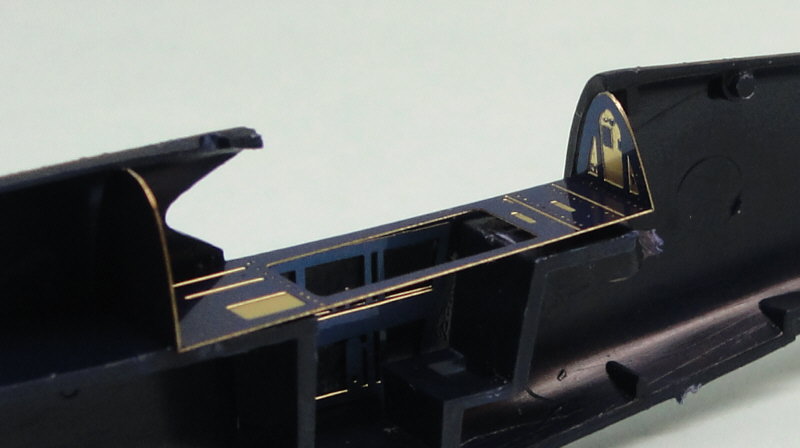 But it did for the seat
I had to lower the rear seat to make the seat fit properly
I also added the control column and the PE foot pedals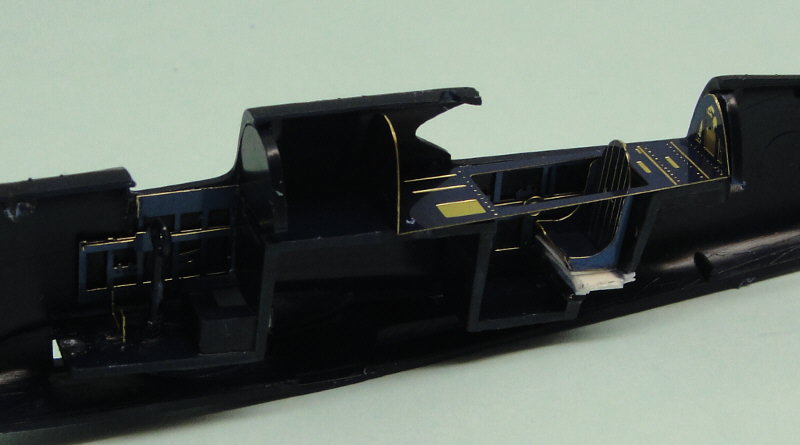 I glued all seats temporarily to some left over sprue for painting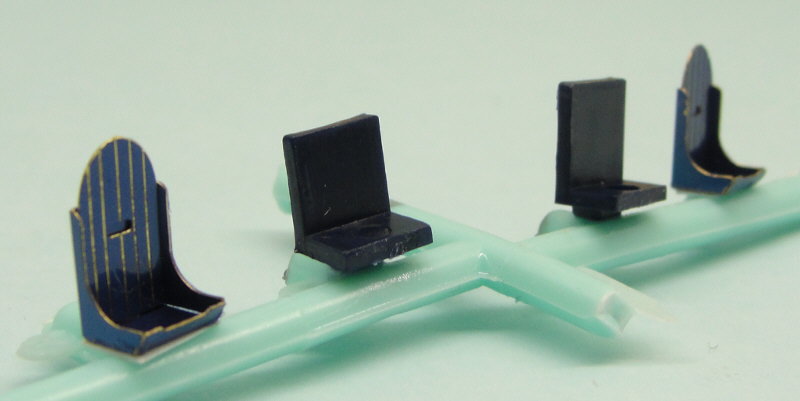 Painting with Vallejo Model Air Mahagony (71036)
In real life it looks more dark red brown - somewhat darker then rust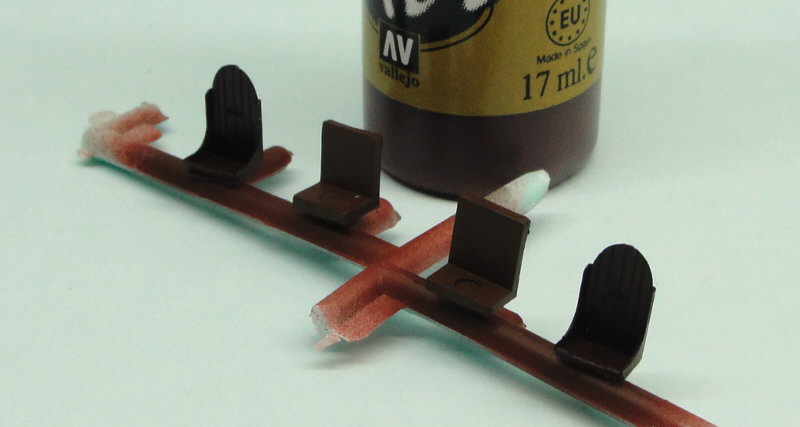 I painted the interior with Vallejo Model Air Black Grey (056) - and a very light dry brushing with light grey
The fuselage "outside of the cockpit interior" were painted flat black - you barely see the difference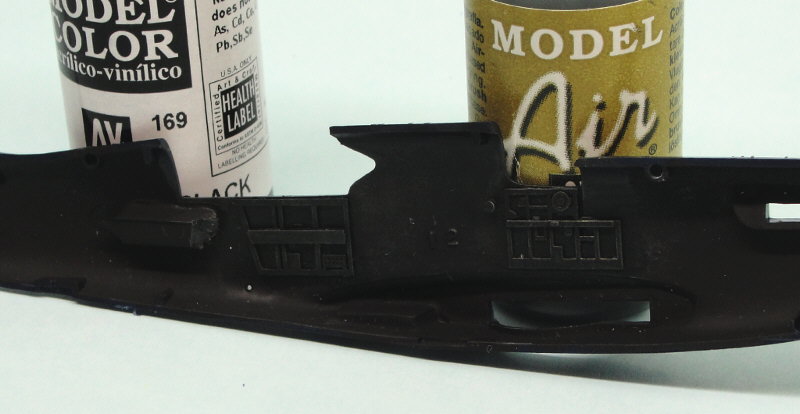 My plans with the Frog example were less idealistic
Quick build from the box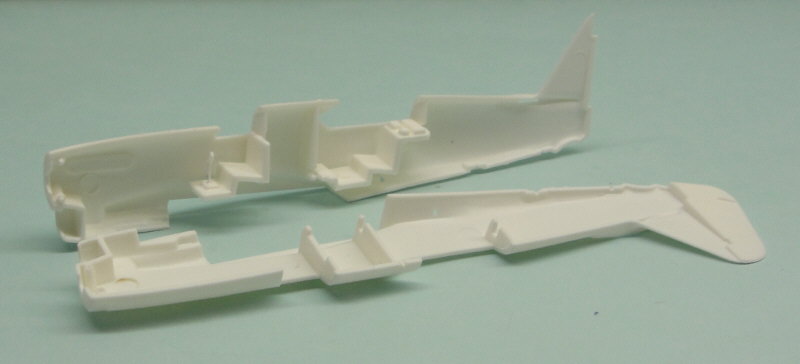 I painted this interior with an own mix of very dark green
Maybe a little too dark... but better to dark then too light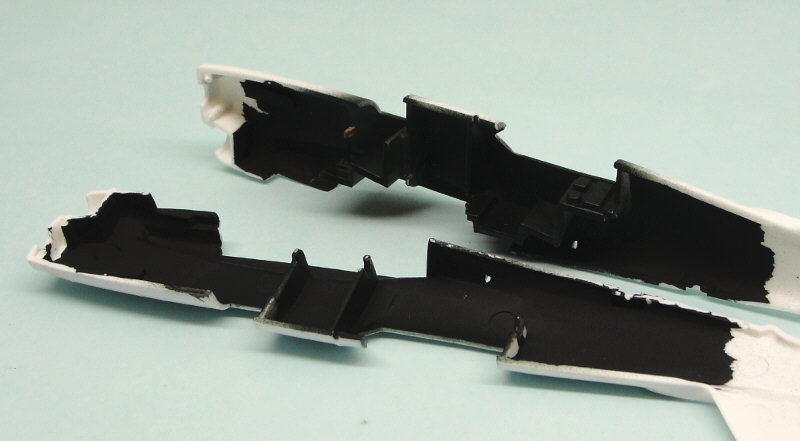 Brothers in pegs
... or should it be "sisters in pegs" ?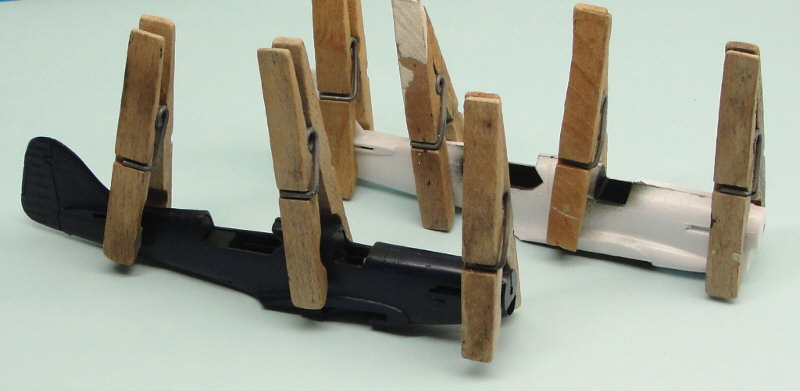 Moments later I realized I forgot to include the rear decking part
Aaaaaarrrrggghhhh !!!!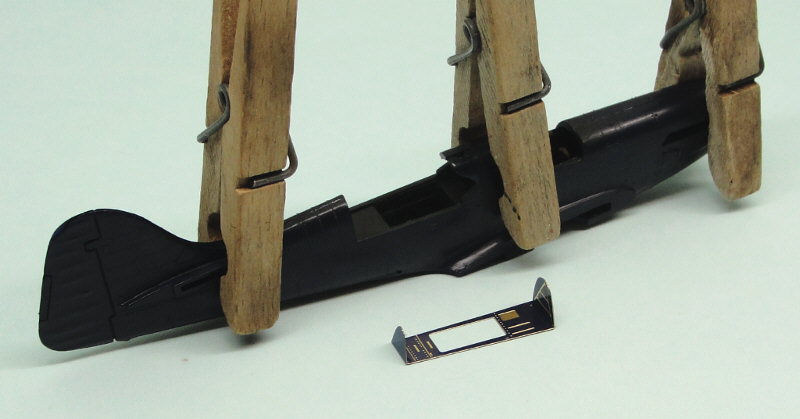 Luckily I didn't had to pry open the whole fuselage again
Only the top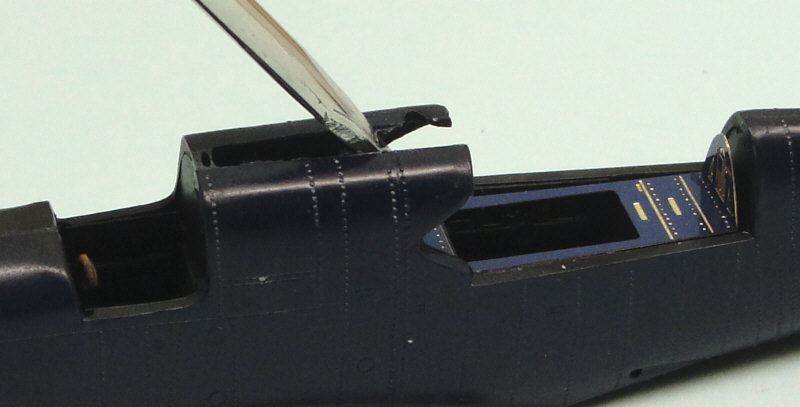 Which was then "pegged" again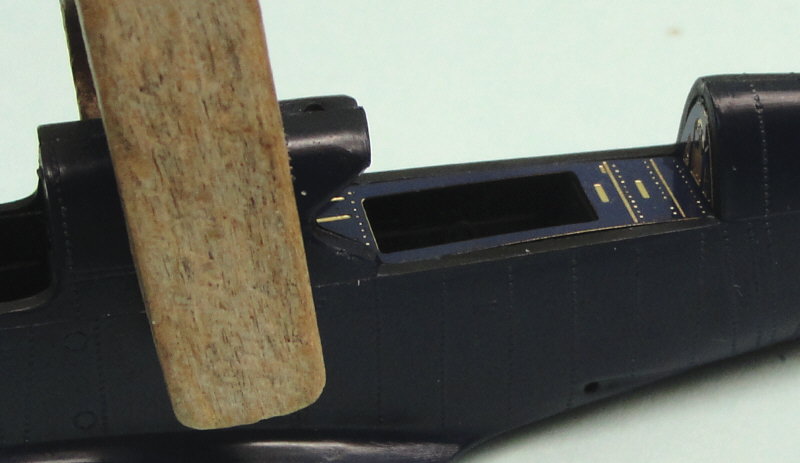 And now......
Now we are 5 days later - and both Fireflies are NOT finished
But fiddling with small PE parts is not exactly working as medicine for your health - so much I learned
So yesterday Saturday and today Sunday I didn't do anything - just resting, reading books & watching movies. I still have some vague pain in my throat when I swallow - but otherwise it's much better. Tomorrow back to work and with the occasional modelling in the evening I doubt very much if I can finish both of them this month... an extension would be sweet
Thanks Airfix critters - for letting me rattle on about another new project - take care !
* <i></i> * *
William De Coster / Belgium
/
Plastic Stories
1/72 -
Special Hobby
-
TT-1 Pinto
:
Part I
(incl Panthers Cup 2012 show report)
1/72 -
Airfix
/
Jo-Han
-
Mitsubishi Zero/Rufe
conversion:
Part I
1/72 -
Airfix
-
Douglas Devastator
:
Part I
1/72 -
Airfix
-
Spitfire Mk.22
:
Part I
(incl Flying Legends 2012 show report) -
Part II

Just like the perfect woman doesn't exist, I will never build a perfect model.
Puts me on a par with God