The Eduard 1/48 Fw 190A-5 (Yes, the A-FIVE, W.nr 7334, not the more commonly seen A-6) in Joseph "Sepp" Wurmheller's markings. The JG 2 Hahn (rooster) head emblem is speculative- I haven't found any photos of the front of the a/c. Not certain that the MG/FFs were in place but, since JG 2 was doing a lot of bomber busting in '43, I'm guessing that the extra firepower might have trumped maneuverability. Dunno about the wheels & tires either... more guess-work. All comments, criticism and information welcome. Thanks for looking!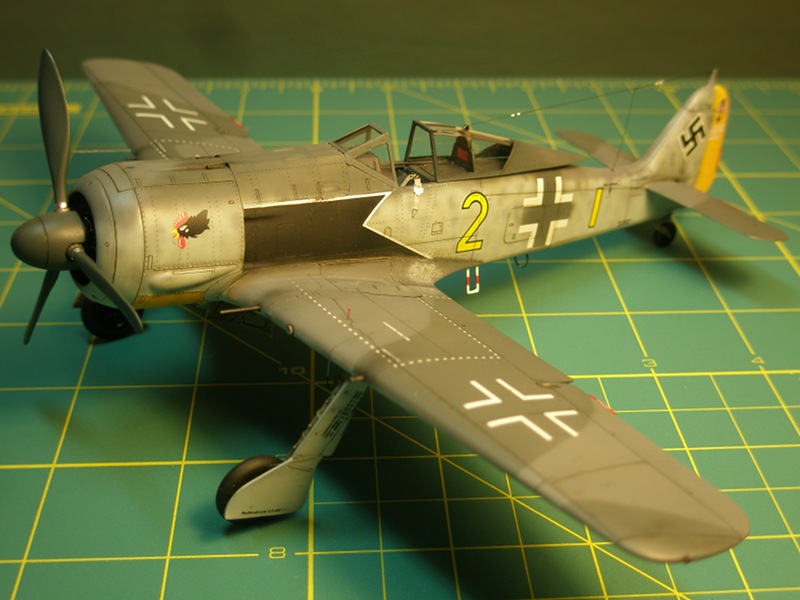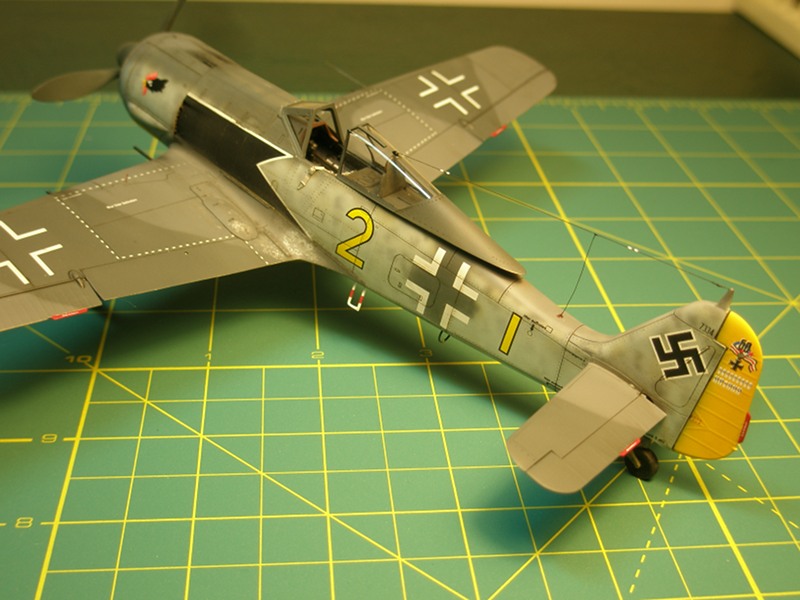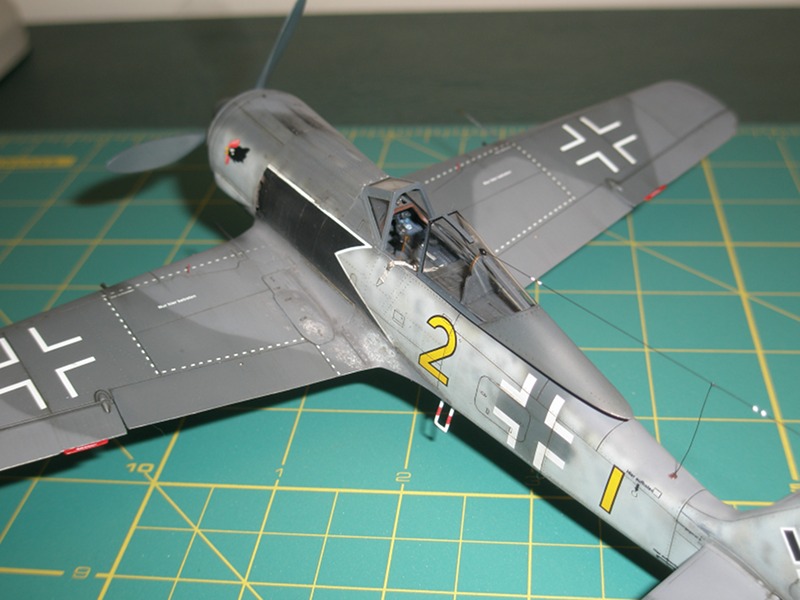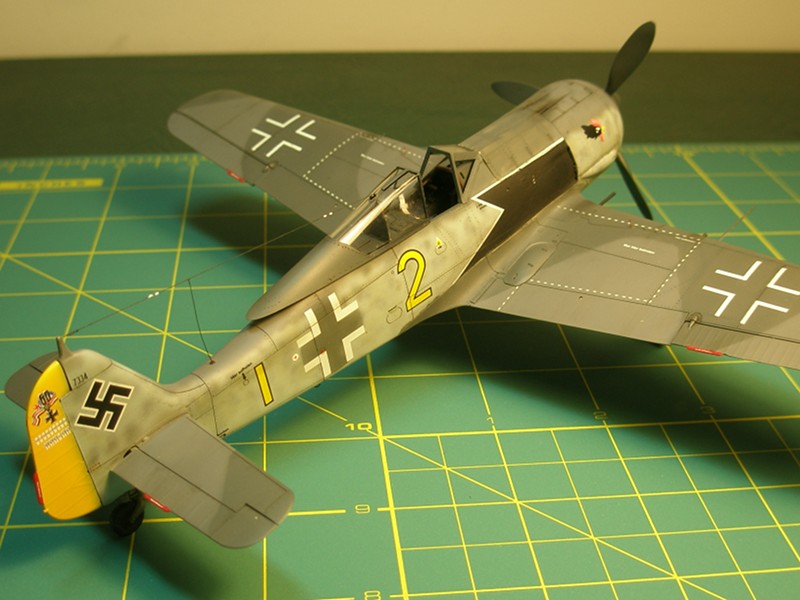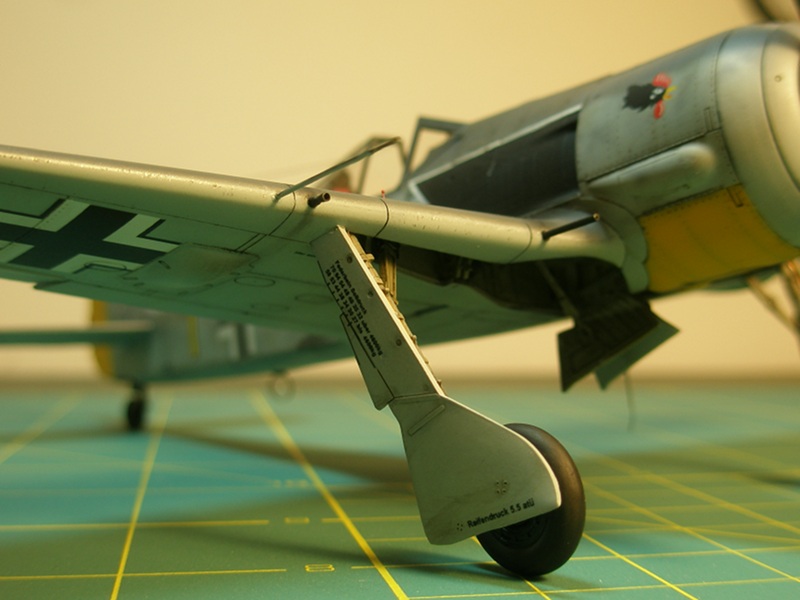 "What have they done to the Earth?...
What have they done to our fair sister?...
Ravaged and plundered and ripped her and bit her
Stuck her with knives in the side of the dawn
Tied her with fences and dragged her down"... Jim Morrison 1968