This is the ancient Lindberg 1/390-scale Q-Ship.  I declined to use the Q-Ship option as too primitive.  Instead, I did it in this dazzle-cam scheme.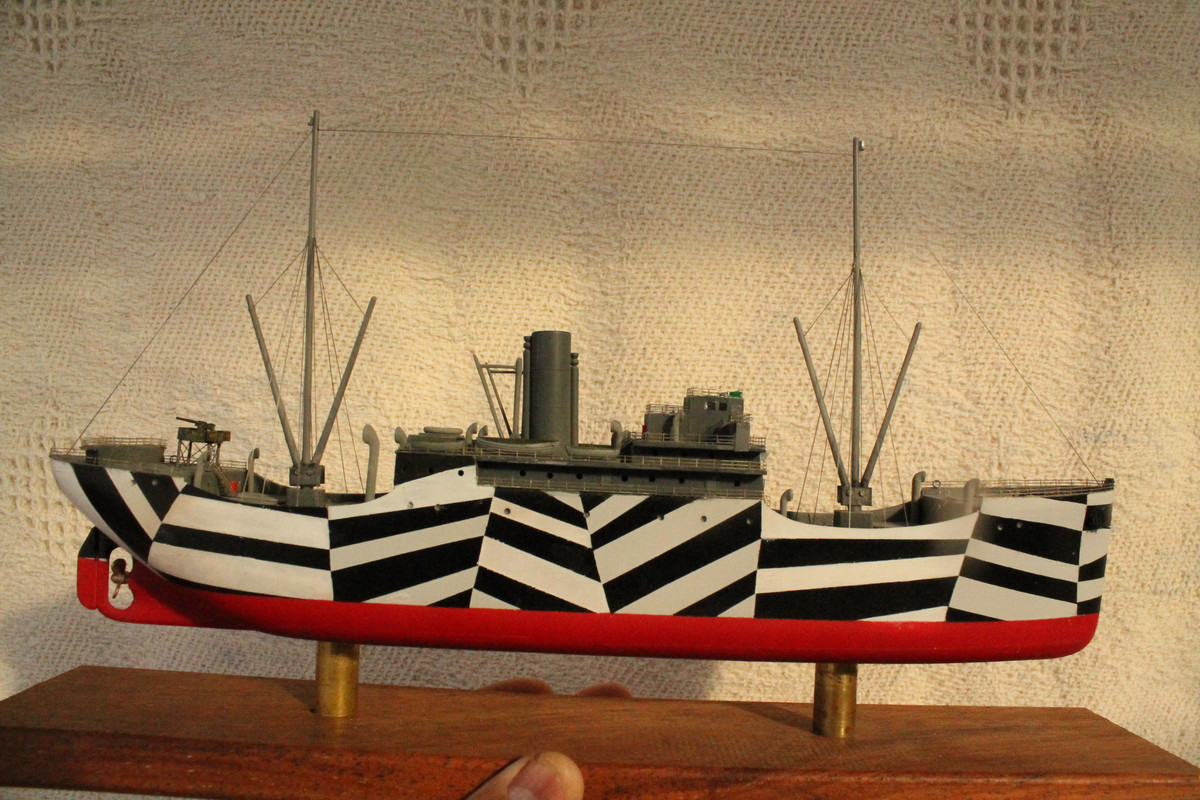 It received extensive reworking,including replacing the moulded-on railing with PE - my first foray into PE.  I'm not 100% happy with it because the paint didn't stick too well.  I REALLY wanted a popgun on the stern, but the disembarking bridge was in the way and was too complex to scratchbuild.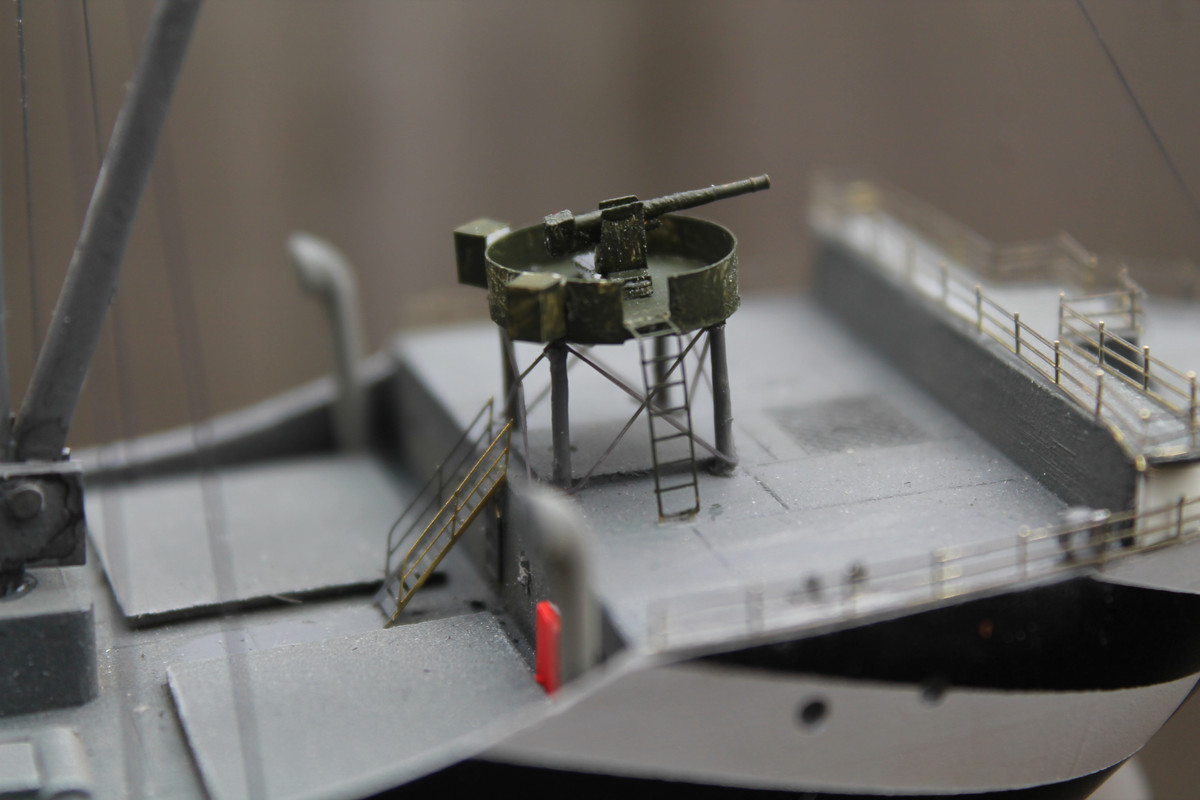 A few detail bits added a splash of colour.  I re-positioned the ships boats fo that they could be reached by the cranes, and were clear of both railing, deckhouses and walkways.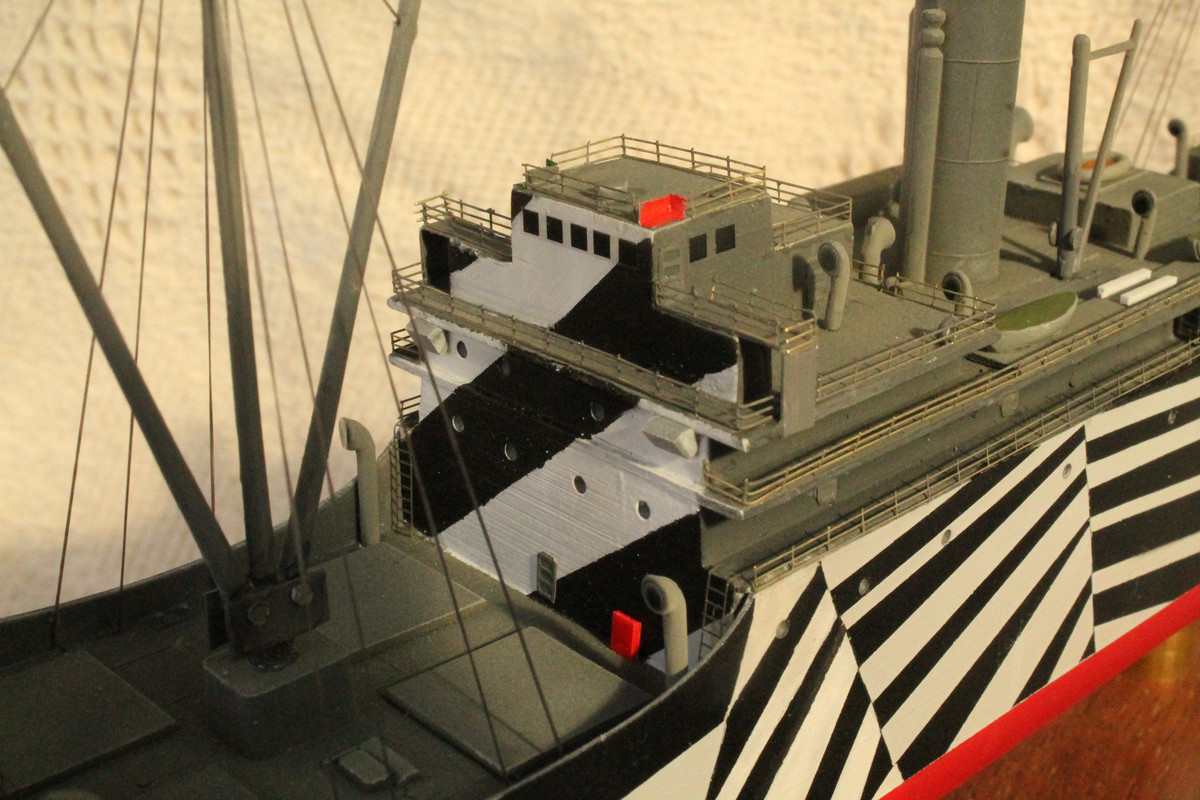 George (in Aust), out..................