Greetings everybody
After finding some shelf space for my 3 new Zeroes - I felt very much for doing another Japanese subject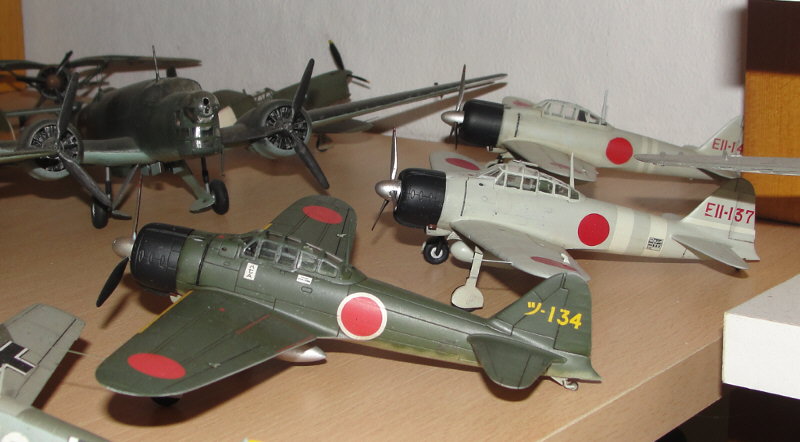 Then I ended up in a nice kit swap with Claus, he send me a very nice little Fiat (I suspect him of trying to tempt me into the dark side of ground vehicles again... and it's working!) and he didn't want anything in return - but the little devil I am, I send him an example of my 2 in 1 double kit Ki-78 in return
Soon he send me his first progress picture...
So I decided to dig in too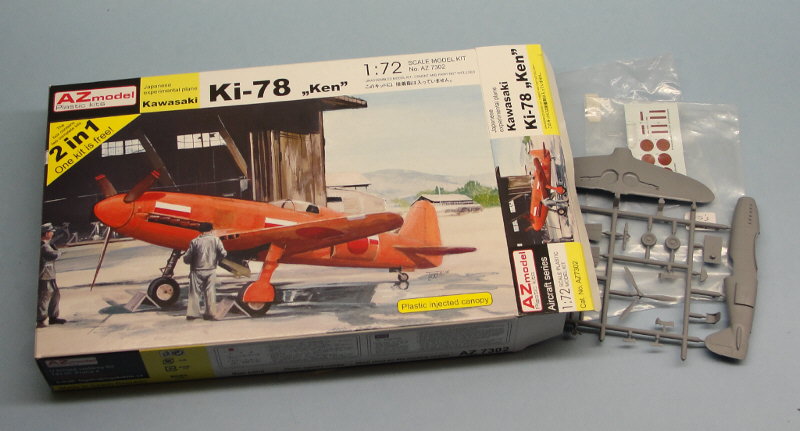 As Claus already mentioned it's a single sprue kit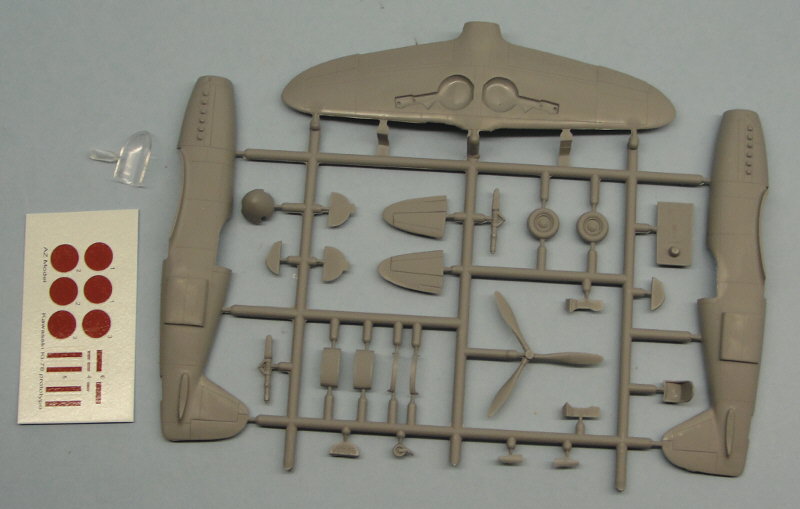 The interior is basic but adequate
Though I almost used an inner wheel bay door (bottom right) as instrument panel !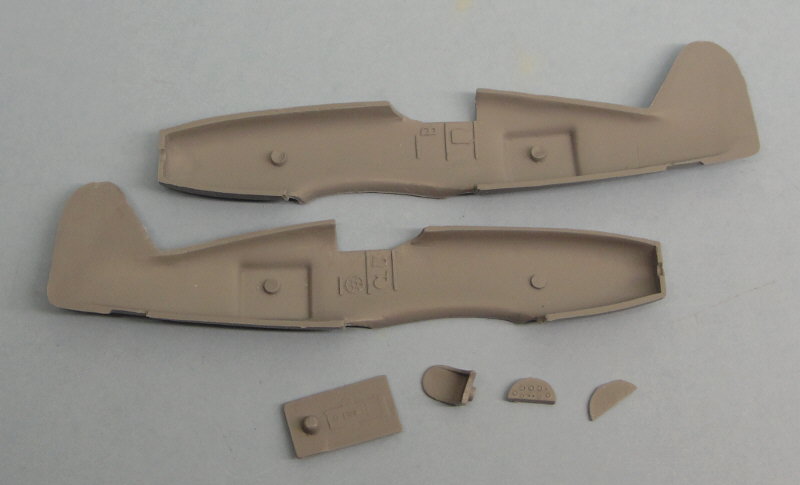 I tried to mix my own Japanese interior metallic blue with Vallejo acrylics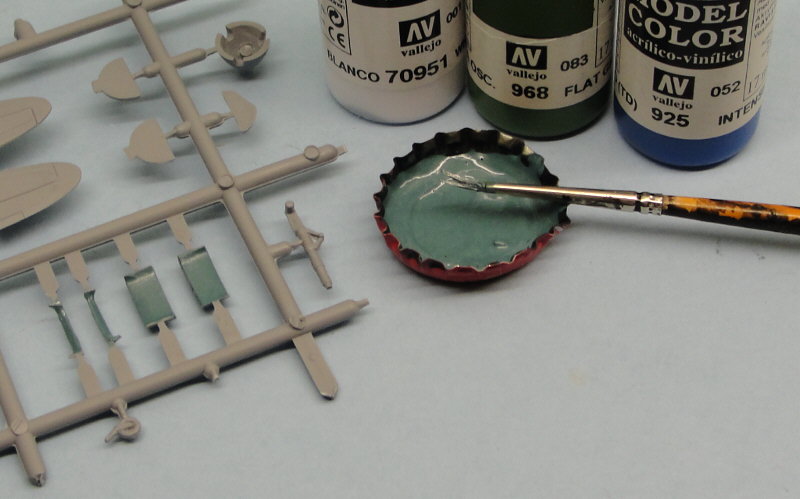 But I didn't manage to get the same shade as Xtracolour Japanese interior blue - which I already used on the fuselage interior walls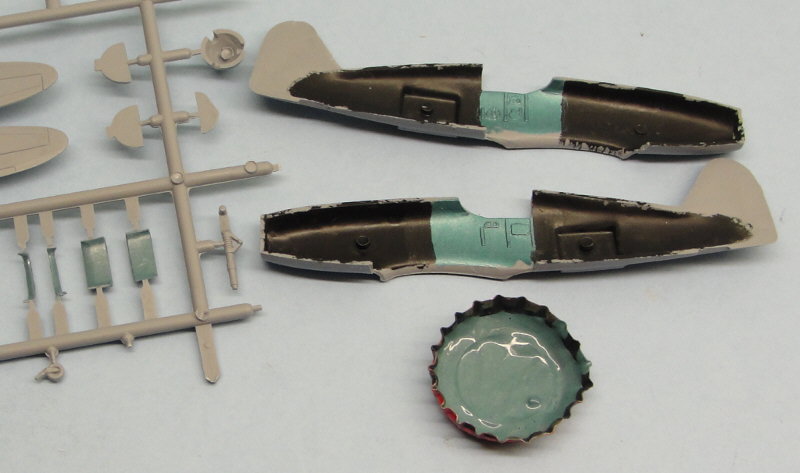 So I painted all parts with Xtracolour paint - despite not liking to use enamels very much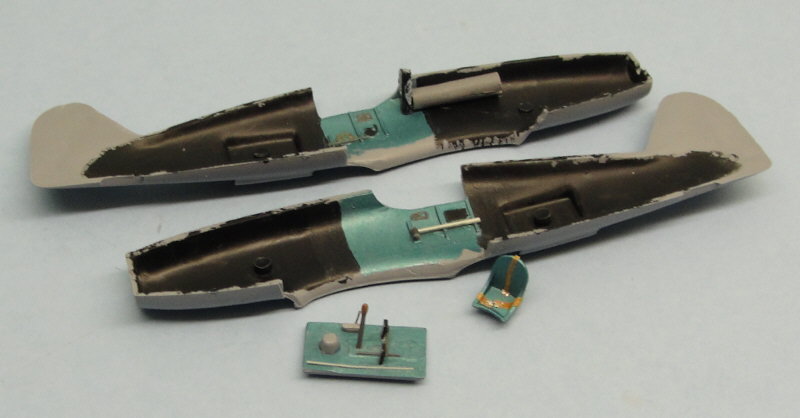 As Claus, I added a few pieces of plastic
I could tell everybody my small additions were based on secret Ki-78 reports that have been in our family for many years - but it's not - it's pure imagination from my own tap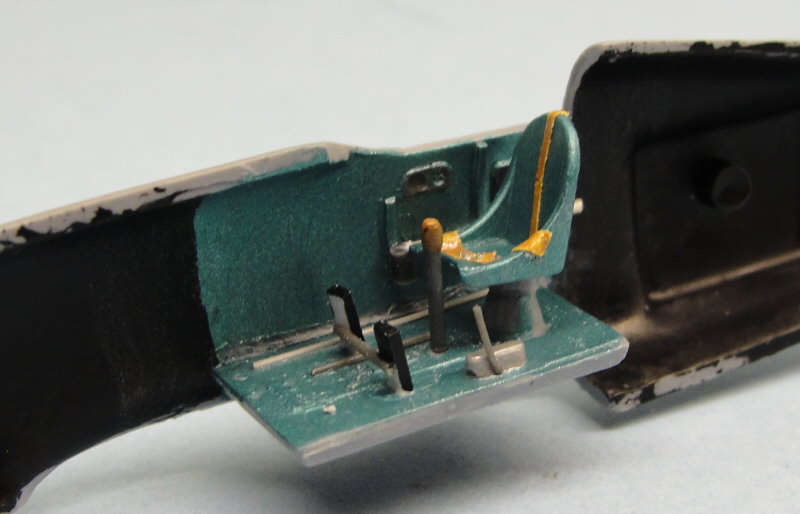 I decided to raise the bar with this kit - and use 2 (two!) mouse traps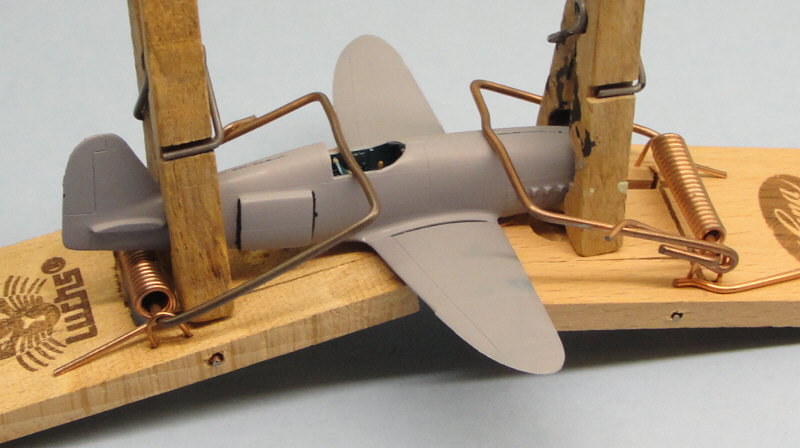 Gaps at the top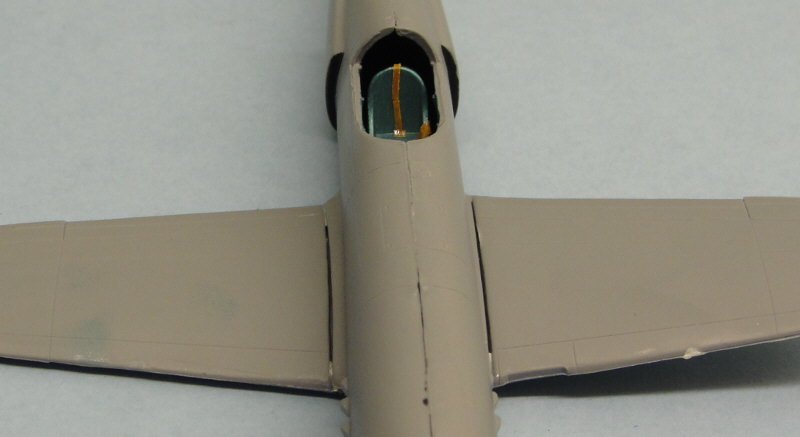 Gaps at the bottom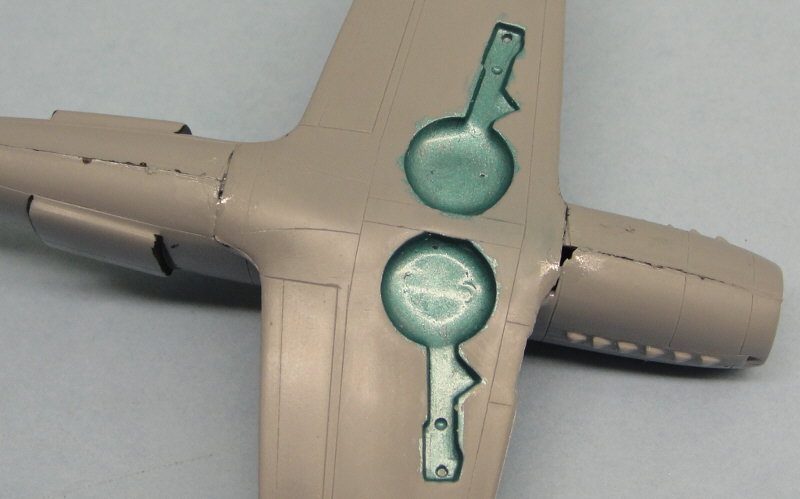 And the worst was yet to come - according Claus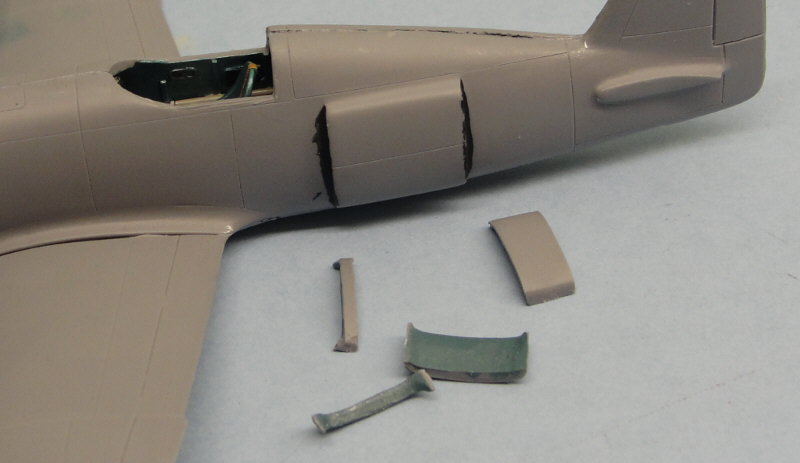 Indeed - the intake/outtake parts on the side mounted radiators are not great fits either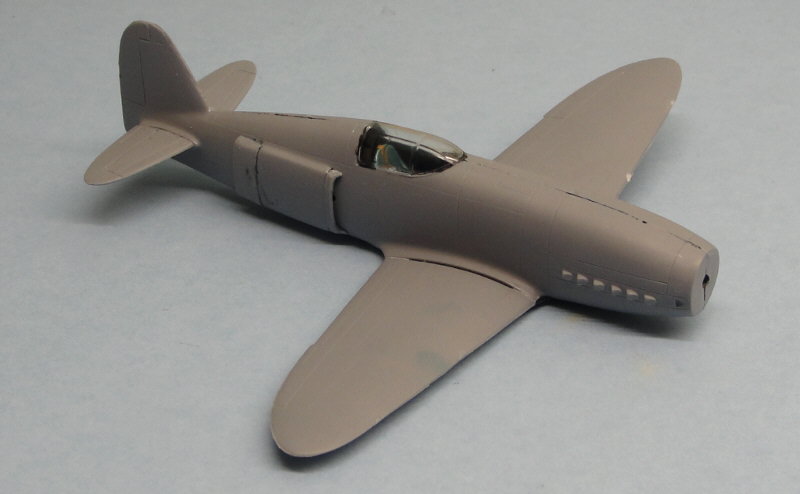 But the worst on my kit was the asymmetric wing position
Probably my fault, not aligning the one piece wing properly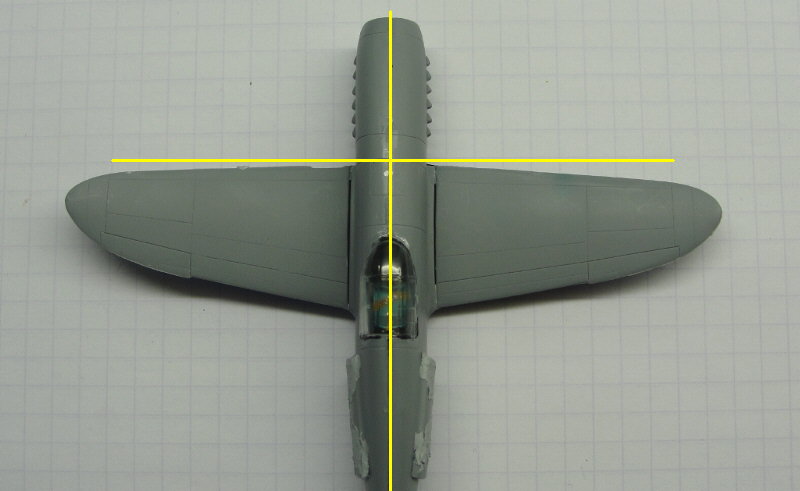 One minute with me, Ken and a knife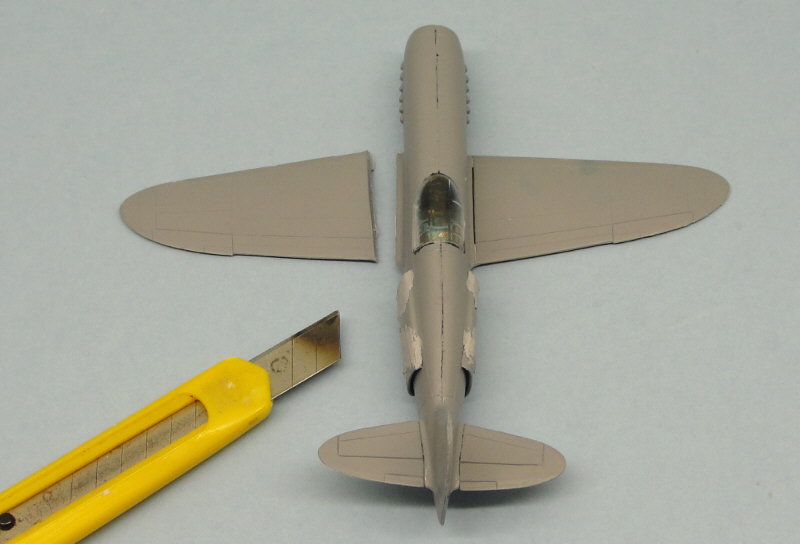 Some adjusting with a Scale Aircraft Modelling sanding stick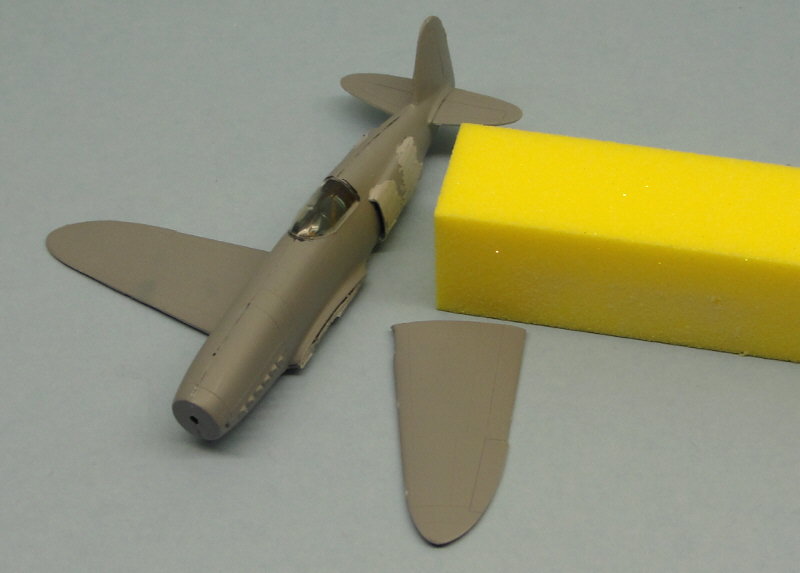 And ten minutes later...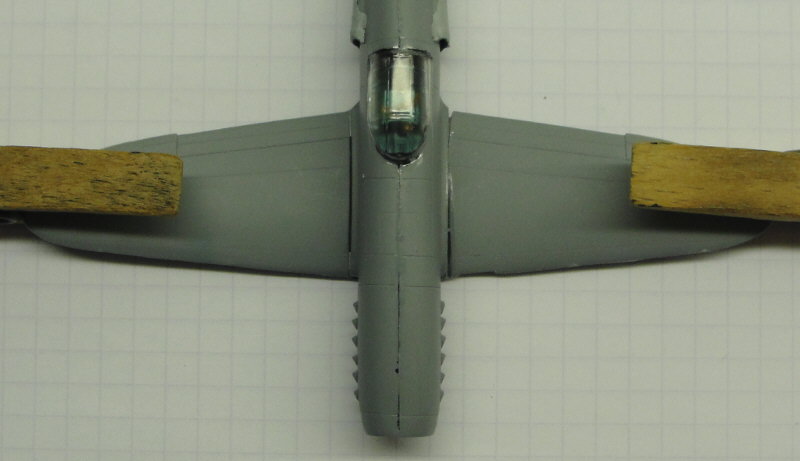 Time for Tamiya filler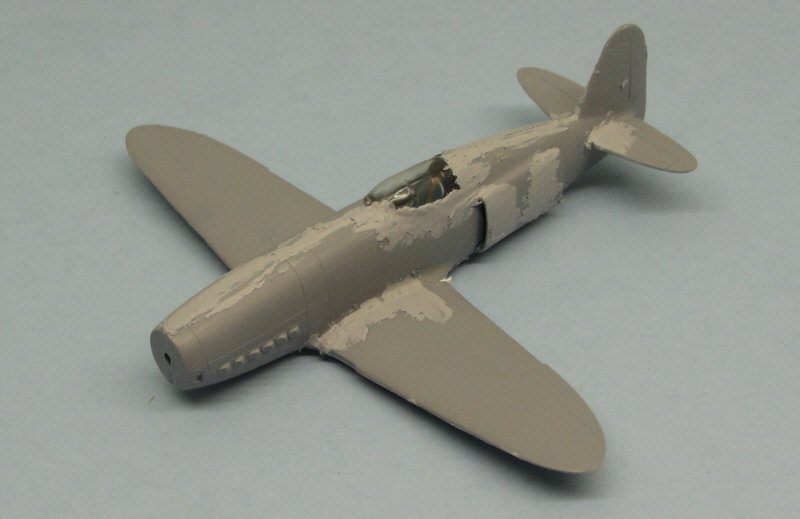 I don't like sanding very much - so this work was postponed until this Sunday evening
It took me almost an hour to drag my lazy bum with some 800 and 600 sheets through this dirty job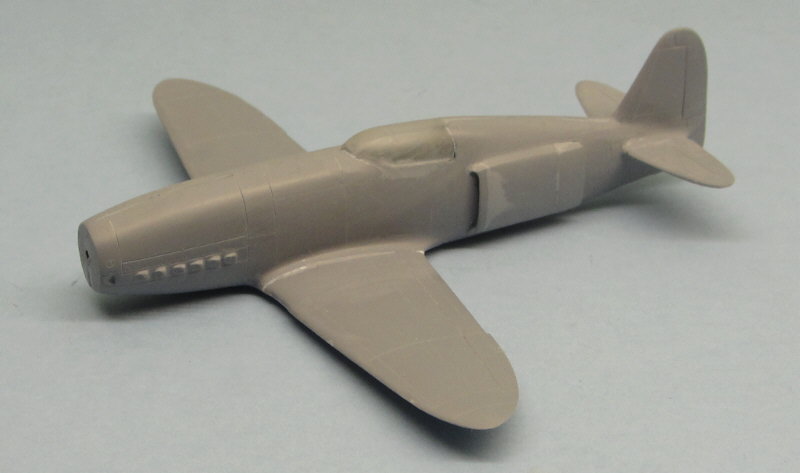 Finer grids will follow as soon as the Tamiya fine surface primer has dried enough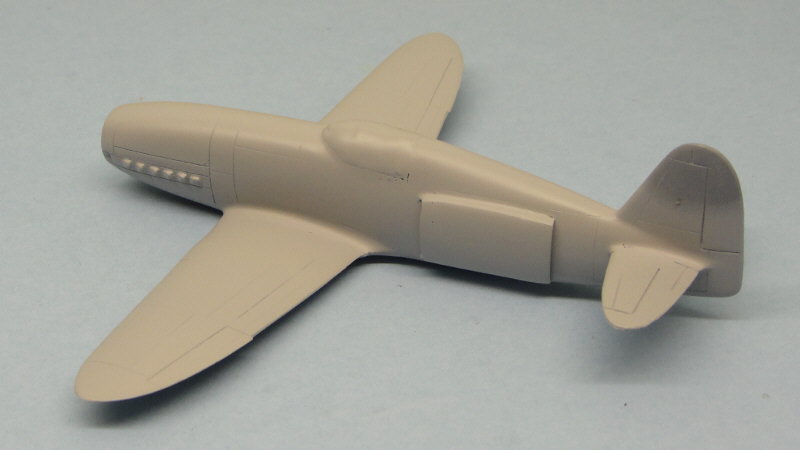 So far I had 3 very enjoyable evenings with this little speed experiment - and building it together with Claus adds another dimension to the fun as well, I like that (already looking forward to the Airfix single kit group build) - so now I wonder which version I will do, a silver early career one, or an orange later career one...
I need to sleep over that
Thanks folks
And thanks Claus !
* <i></i> * *
William De Coster / Belgium
/ previous builds on HS :
Plastic Stories
1/72 -
Hasegawa
(old tool) -
Mitsubishi A6M2
:
Part I
-
Part II
/end

1/72 -
AGA
-
Polikarpov I-3
:
Part I
-
Part II
-
Part III
-
Part IV
-
Part V
Just like the perfect woman doesn't exist, I will never build a perfect model.
Puts me on a par with God