Will update this post with the final result in a few minutes.
EDIT: Sorry folks that the final result cannot be displayed at the voting site, but Micropoll does not allow showing the result once you have disabled voting. D'oh! So I took a screenshot: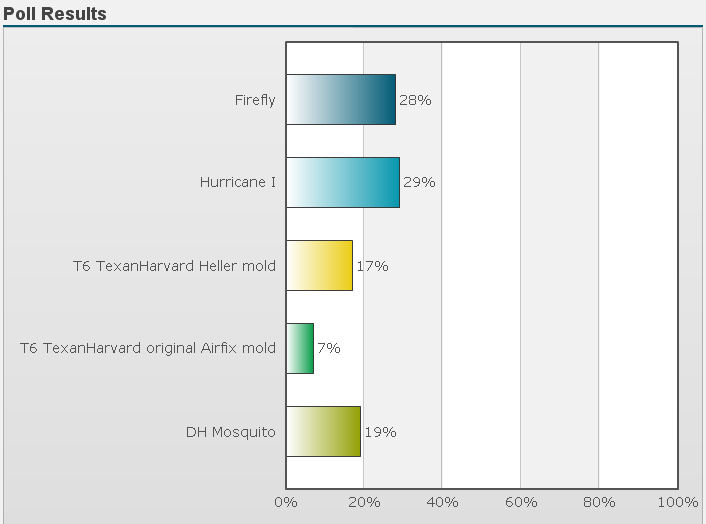 No. of votes:
Firefly: 98
Hurricane I: 102
Texan/Harvard: 58
Old Harvard: 23
Mosquito: 67
A very close race towards the end - at one point the Hurricane was leading with only one point.
So my work is done and it's over to you, Greg: When do we start? Do we run in parallel with the Pacific GB or wait till that is finished? For how long should it run? Decisions, decisions
Remember: We have a winner but we don't really have any losers. Those of you who voted for the other four, do build them and post often!
_____________
CD