Ok so I managed to finish it with almost two hours to the deadline. Can't say this last bit of the process was enjoyable. Too little time and too many problems - all of them of my own doing for rushing it.
First coat of dark earth: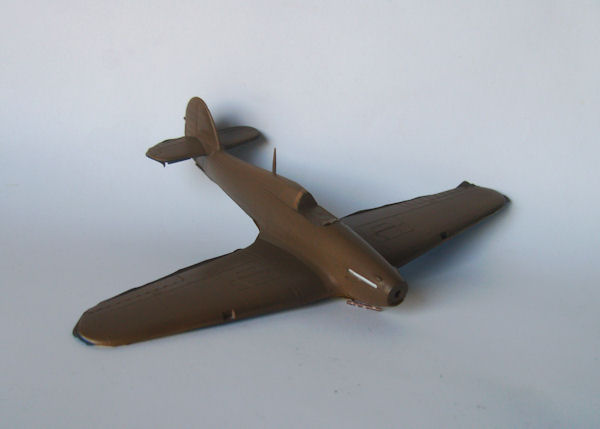 After DE the part I really hate the most: Masking. But I didn't trust my unsteady hands to do a decent freehand job of it. Painting the DG went well, but then things started to go wrong. Foolishly I hadn't primed the plastic before spraying the acryllics (Xtracryllics), but I had degreased it with alcohol. I removed the masking very carefully, but the paint lifted.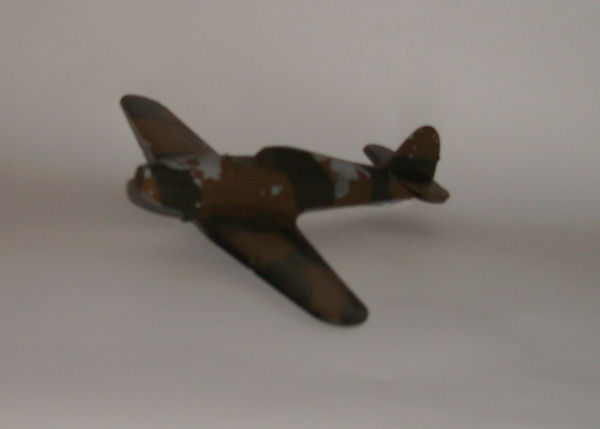 Sorry about the poor pic, but it does illustrate the disaster quite well despite the crappy quality. I didn't want to mask again and risk the same thing happening a second time, so it was out with the paintbrush and three-four coats to cover the disaster.
While the paint was drying between coats I painted the u/c doors. One white, one black. Managed to paint the one that should have been black with white and vice versa. After much swearing and a strong beer I put that right. I was almost ready to give up on this one at that time.
But I kept going. After arriving at a (given the circumstances) decent finish it was time for decals.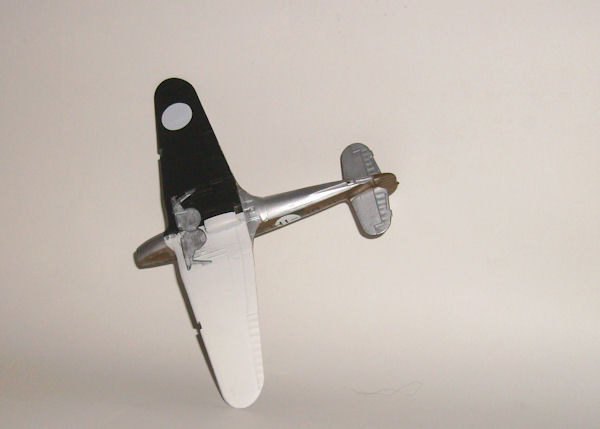 The InScale sheet provides stencils, serial no. and civil registration. Cutting the white discs from a solid colour Microscale sheet was a simple task using an Olfa cutter. Decals were excellent - no problems there.
All that remained was adding all the final bits: u/c, prop, canopy (with painted decal framing), exhausts.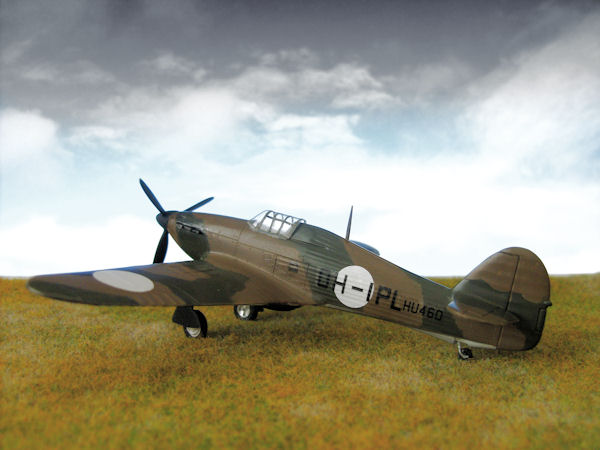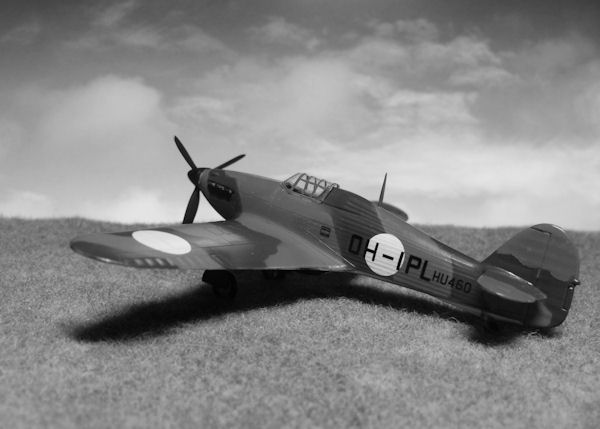 I wish I could say I'm happy with the result. I'm not. I wish I could say it was an enjoyable process. Through most of it, it was not. A lot of the fun disappears as you make mistakes due to rushing things, and cutting corners because you are in a hurry and not paying the attention to detail that you really want to, is rather frustrating. Had I not had a deadline, I would have stripped the paint off and given it a second try rather than just doing a repair paint job. I would also have added more detail and applied swastika national markings and covered these with a thin layer of white, so that they were just visible - it was just whitewash over the national markings for the ferry flight, and I would expect that to wear off a bit en route.
Did I learn new skills from building this one? Nope. But I have learnt of a couple of things not to do, the main one being not doing a build with a tight deadline.
_____________
CD