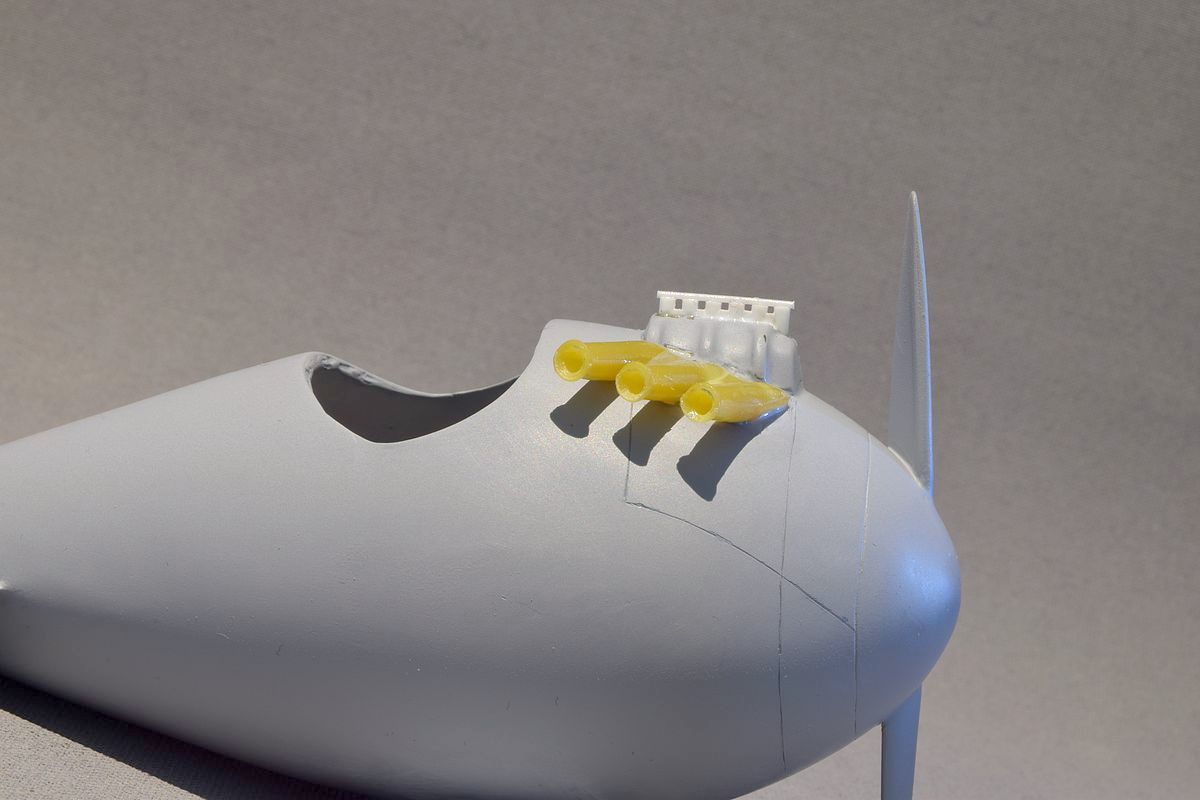 I haven't done much with it since last update. Putty and sanding is very boring. I have restarted with some work on the engine.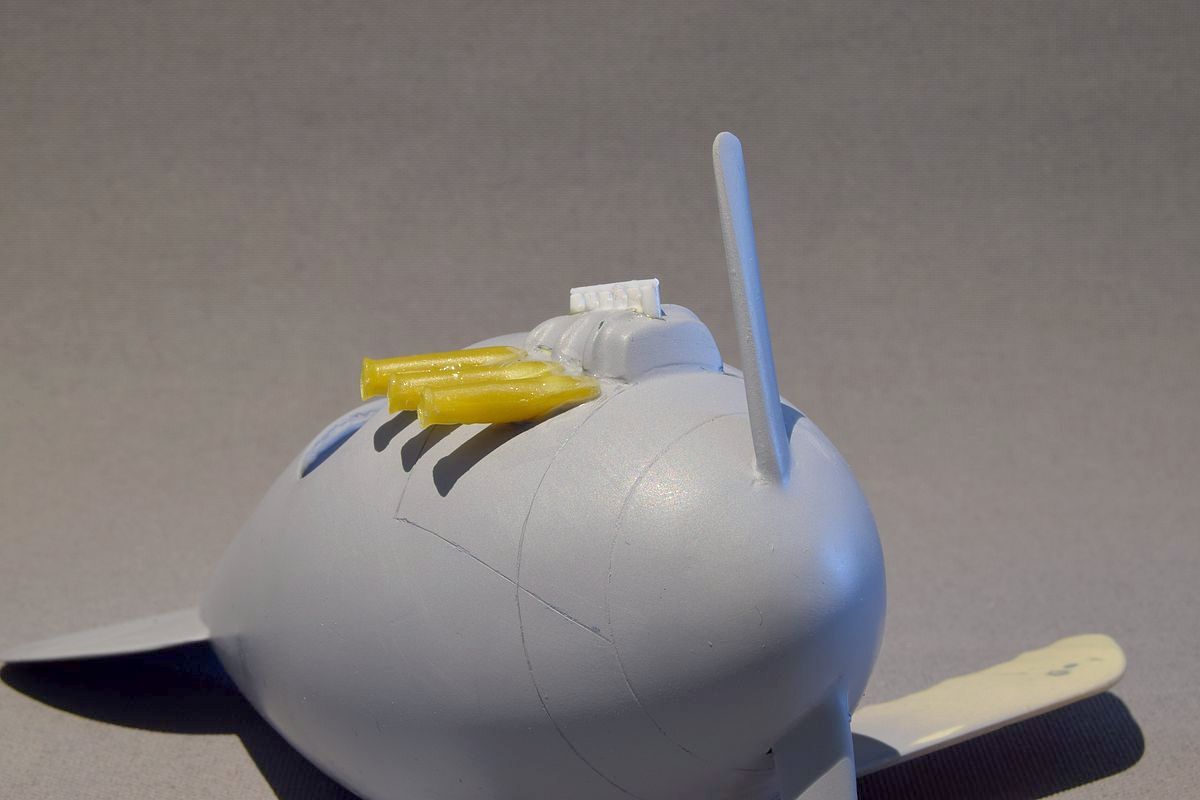 I used the compressor from the Revell Messaschnitzel and planned to use the air intake as well but it became to high. The top wing would have been placed very high.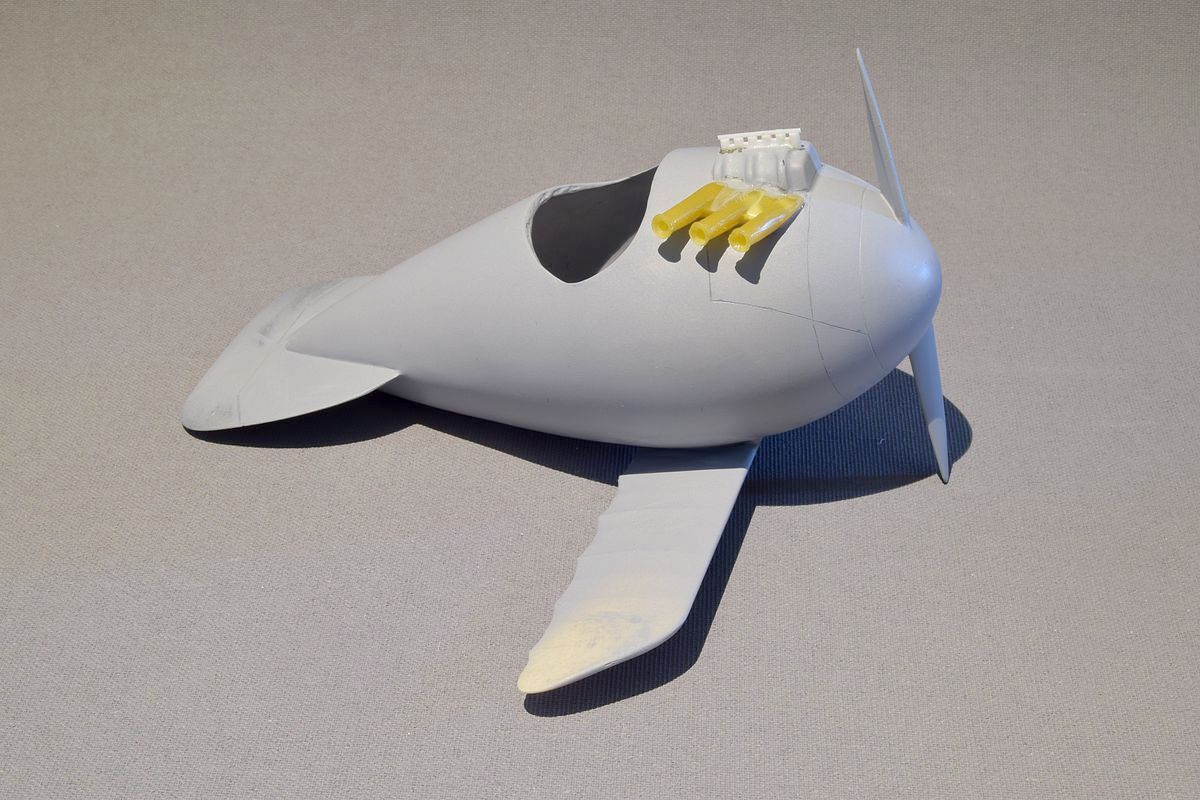 Time to work at the other end of it.
Earlier posts:
started-on-a-1-48-scale-albatros-d-iii- ... 54394.html
albatros-eggplane-2-t54791.html