There is a nice picture on eBay of escape artist Joseph Kolar.
Here are two summer challenges.
1. Name all of his cuffs.
Most of them are pretty clear, we may need to discuss a couple of them.
There are ten classic cuffs. For discussion let us number them from top to bottom.
Then the real challenge. . .
2. Reproduce the picture today by posing in the same selection of cuffs. Then post your picture
here on the forum for eternal fame.
The bow tie will be optional, but would be nice. No Photoshopping allowed.
Have fun.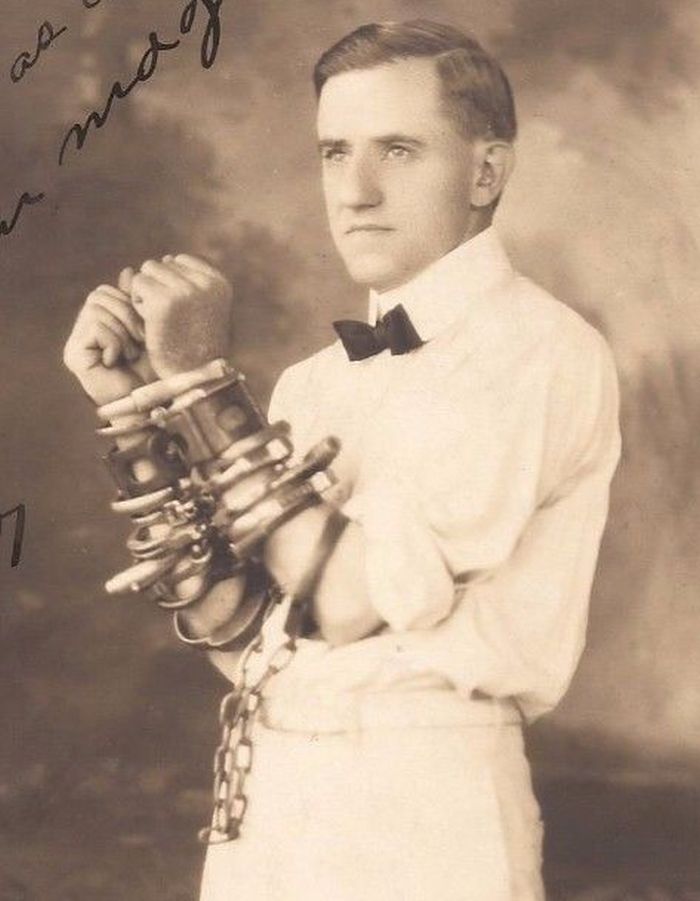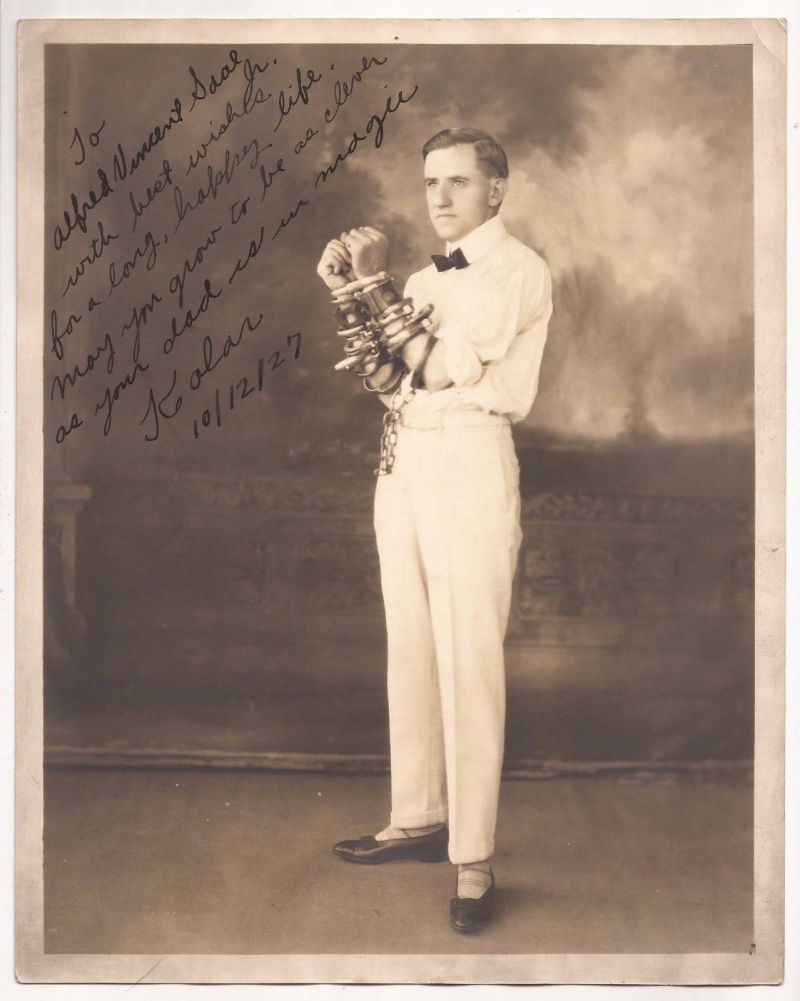 Your can read about Joseph Kolar here:
http://www.geniimagazine.com/magicpedia/Joseph_Kolar
With the help of Google you can discover that:
Alfred Vincent Saal was the son of Alfred Peter Saal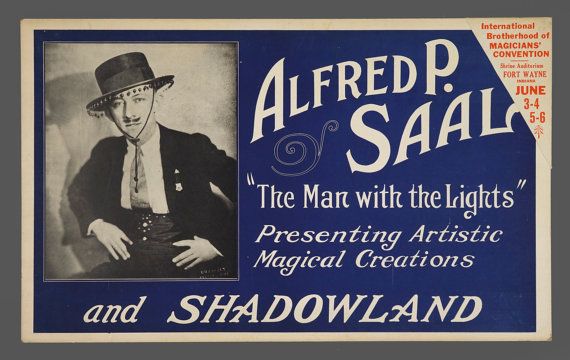 Alfred Vincent Saal was born on October 8, 1927 and the picture is dated 1927 just a year after Houdini died. This is interesting since we often discuss which cuffs were used by performers during the Houdini period.
So it appears that Alfred Peter Saal asked fellow magician Joseph Kolar to autograph a picture for his son who was still a baby.
The back of the picture is also interesting. Alfred Peter Saal and Joseph Kolar were discussing some sort of light box, which seems to have been Saal's specialty.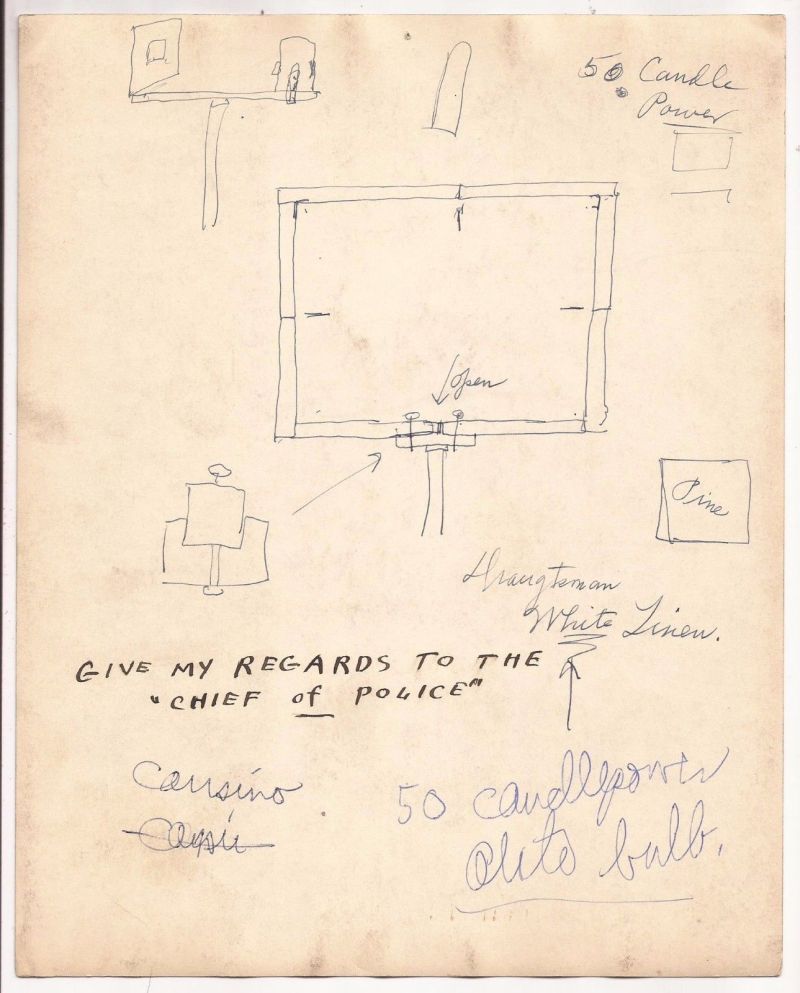 One final item on the back of the photo. According to his bio, Kolar's "catch phrase" was:
"Give my regards to the Chief of Police!"
What an interesting photograph with a story.
Enjoy the summer, but don't forget to work on the two challenges.
Joe