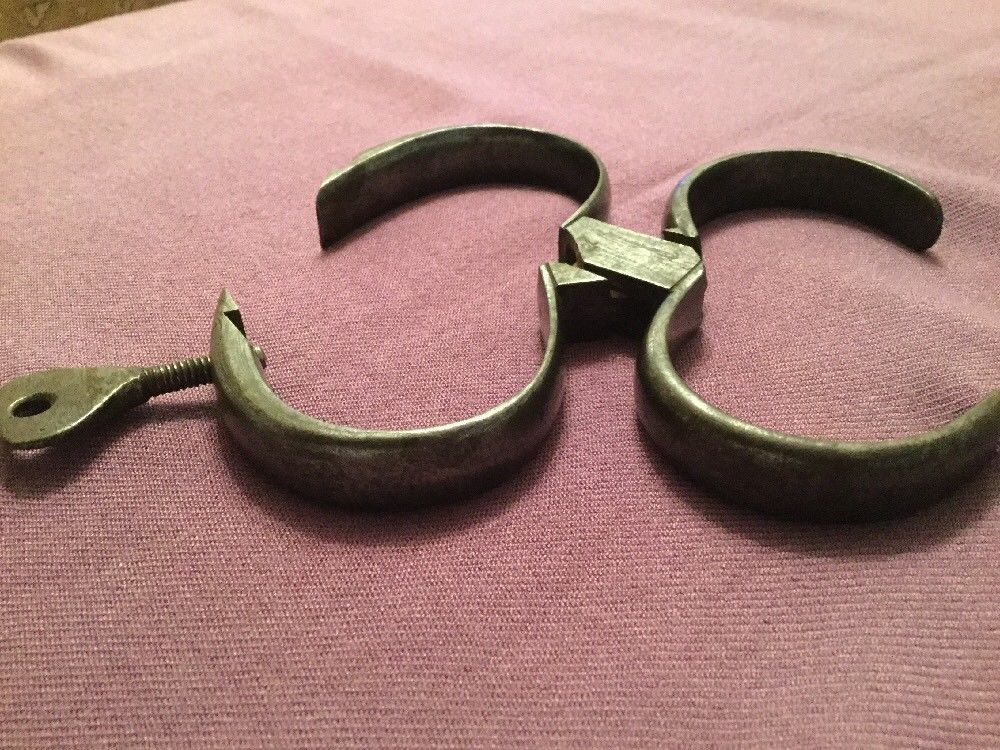 Hi all,
I am very pleased to have won the above item.
The seller believes it was used by Irish Constabulary around 1890.
It was believed to be made by Thewlis Griffith.
The below pic is in the Gallery at this site but it is listed as a Tower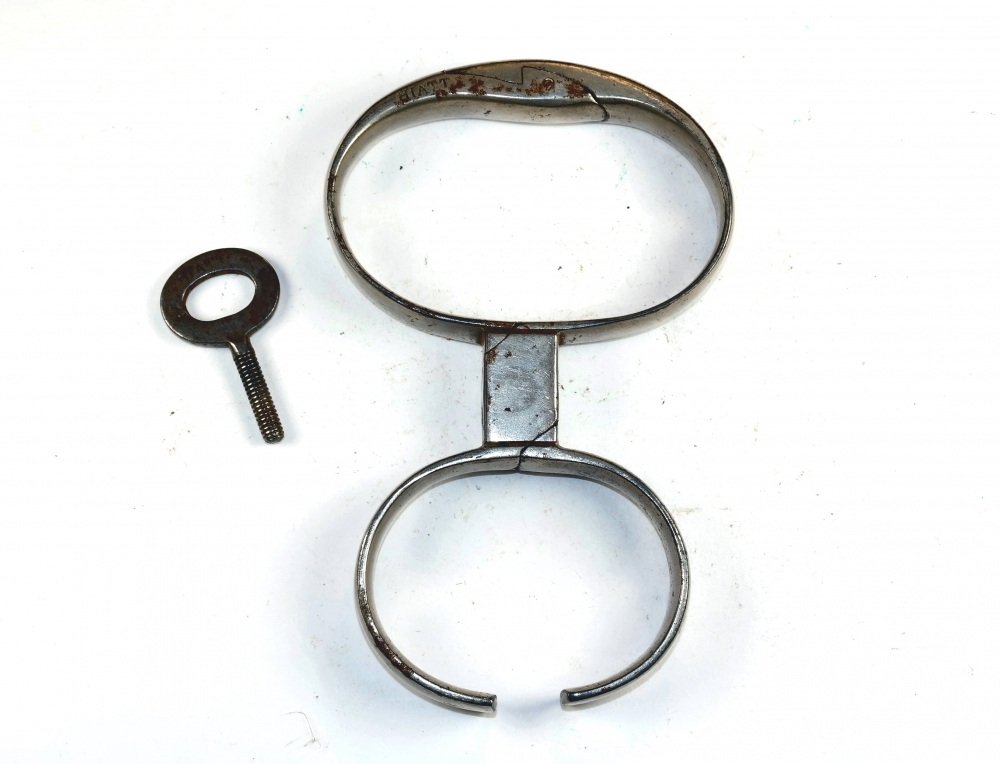 Does anyone have any further information about these?
As far as I know, this might be the 4th one that I have seen picture of.
Incidentally, one sold on eBay in 2013 for almost 3 times what the going rate was on mine. Feeling lucky!
The Pratt Combo cuff is the closest thing I have seen to these as it could be used as a nipper or a cuff.
I don't believe I know of any other combo cuffs ever made.
I do not have them yet but I find it interesting that they can be snapped shut but enough force to release them is not exactly possible so the key is necessary to separate the 2 halves.
Mark
O--O