Does anybody have one? How do they open. I mean not only key opening.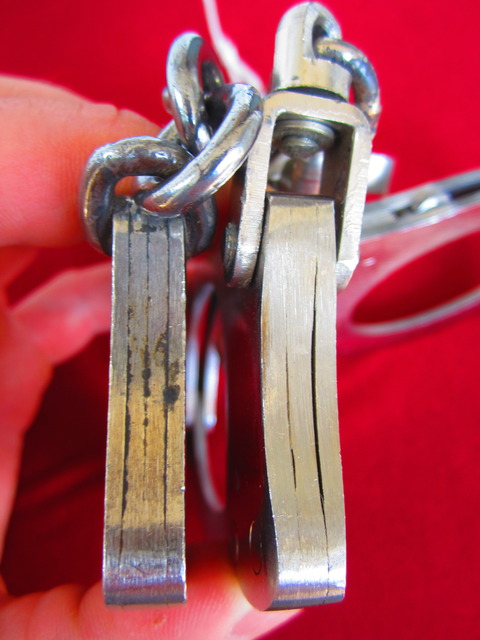 Barrel key, swivels, single chain link, stronger rivets, construction made of three sheets of steel instead of four, thicker cheek plates.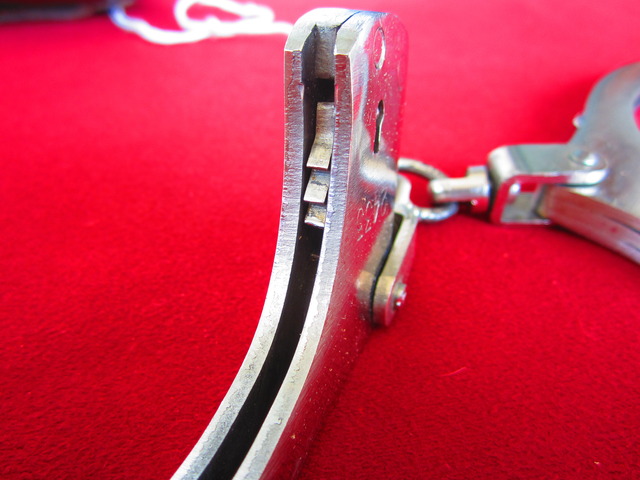 There were some variations of the markings on the handcuffs. The pair on the top photo was used by the Slovenian Milica and army (In Yugoslavia the police was called Milicija, in Slovenia Milica), and later on in Policija, in the independent Republic of Slovenia, which separated from the Yugoslavia in 1991. It is marked with four digits engraved under the keyhole on both cuffs. No producer's signature though... Some pieces are still in the official police use in Slovenia.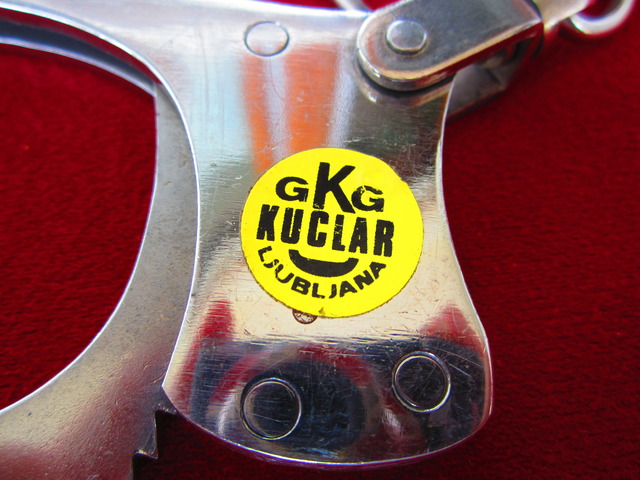 The pair on the top was also used in Milica and Policija and it is still in the official police use in very small numbers. It is marked with four engraved digits under the keyholes on both sides. On the opposite side there is a sticker with the company's logo.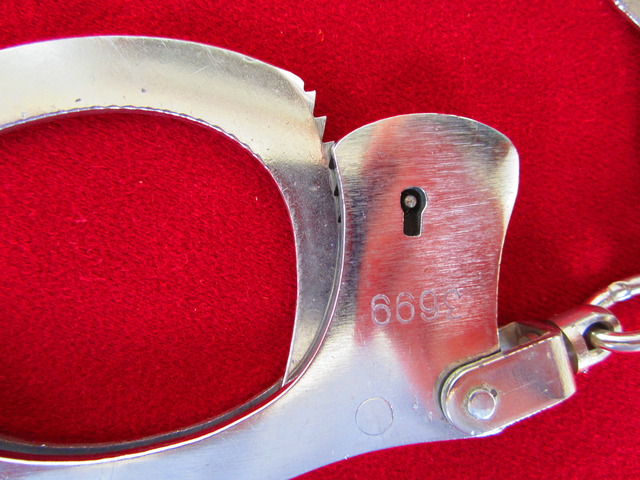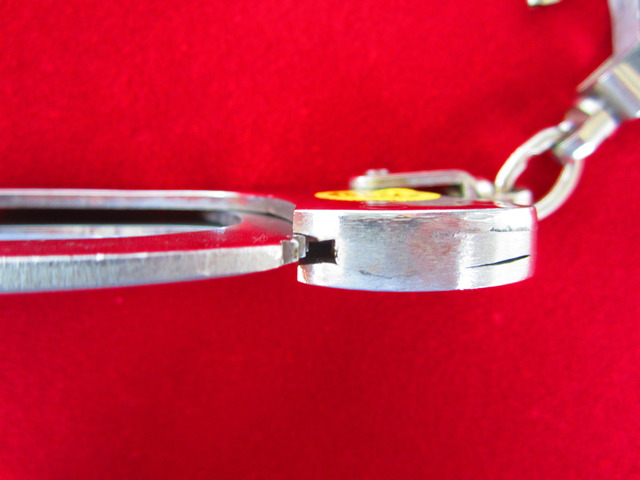 I have forgotten to mention that there was a lack in quality control in the shop and the handcuffs were not very precisely made. The pair with the logo sticker has at least two. On the photos above you can see how far the ratchet arm's teeth are far away from the ratchet pawl and you can see how huge gap they make at the top of the cuffs. Shimming with a toothpick is not a challenge... Also the edges on some pieces can be quite sharp.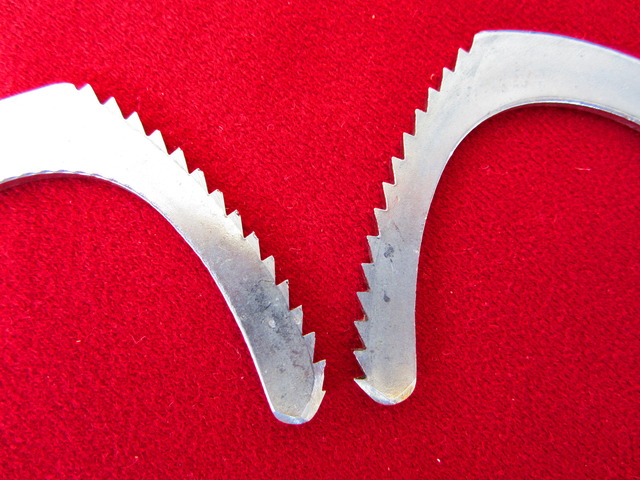 On the top photo you can see that even the number of the ratchet teeth doesn't match. The rotating arm on the left has an extra tooth.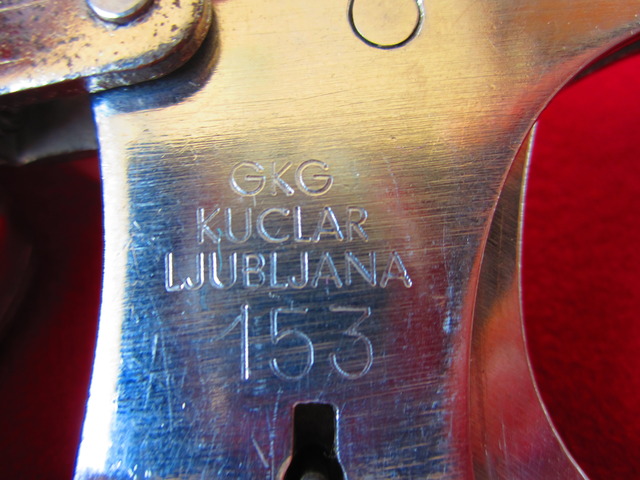 The pair on the pictures above is marked with engraved GKG logo and a serial number consisting of three digits. I have never seen such markings in Slovenia, but they were quite common in other Yugoslavian republics- especially in Serbia, from where I have got this pair. It is in excellent condition and surprisingly well made- smooth edges, no extra teeth...