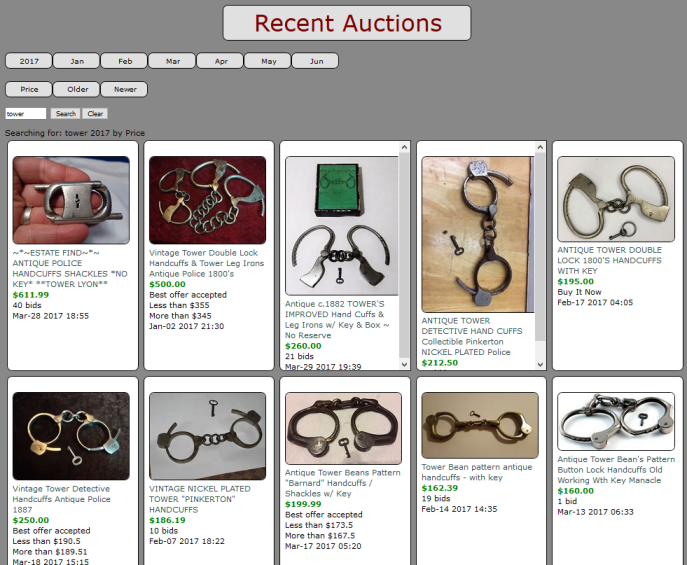 The Recent Auctions feature was started ten years ago in 2007. It has been a lot of work over the years. For the last few weeks I
have been working on a new version
So I am pleased to announce that Handcuffs.Org has a new Recent Auctions page. It is now searchable and much easier to use.
Give it a try. It is still a work in progress. There may be bugs and some features are still to be added.
I think you will like it.
Recent Auctions
Joe