Hi all,
This really nice Lovell sold on eBay recently and it has the exact same key as a pair that I have.
As both cuffs are very pristine and just about mint condition, I am wondering if these are the original keys.
I always thought that someone made my key because it is a bit ornate for a cuff key.
Does anyone else have this same key for their Lovell?
I have a Lovell leg iron that definitely has a home-made key and would be pleased to know if my marked Lovell came with its original key.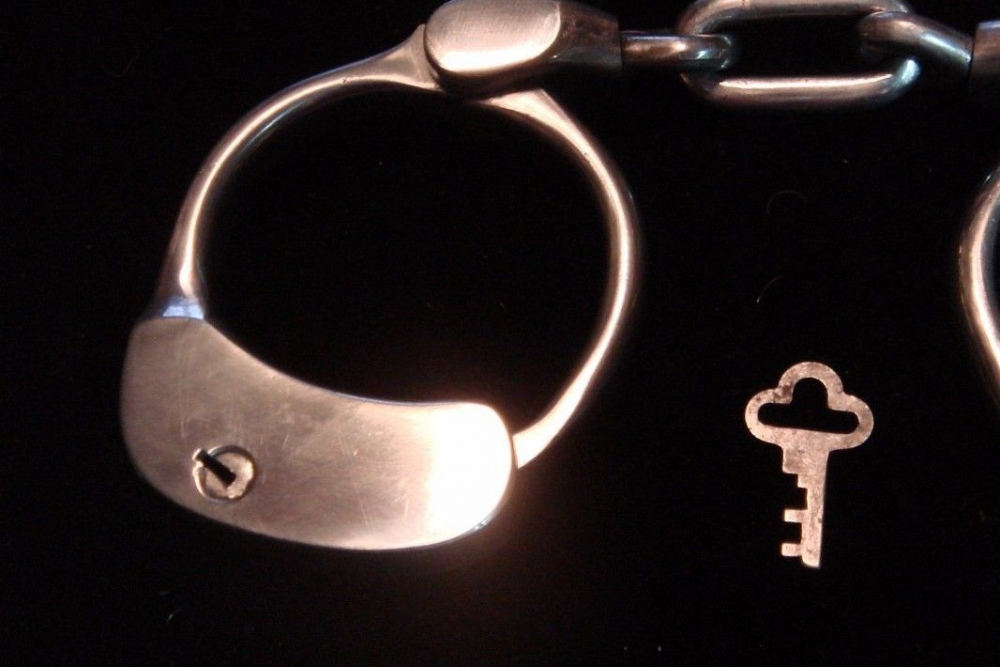 Mark
O--O