Happy Birthday HH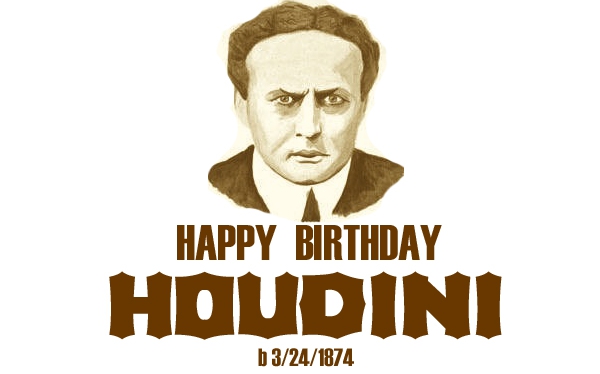 ---
I wouldn't look happy either if I was that old!
---

he's dead, he is not going to see this. SMH
---

No one said he was going to see this.
He would be 144 years old, of course he is dead.
Nevertheless, it is still his birthday.
Celebrate it !
---

I simply can't believe that the "children" here can't
honor
the memory of The Great Houdini, by leaving this thread free of foolish comments for once ...........
Houdini certainly has helped develop my interest -AND- many others in collecting cuffs, and Magic in general!
---

bought the paper hats, cake and sugar candy but Harry didn't show up. Bess did though.
---

The above comment is a perfect example of "foolishness", as Bess Houdini died over 75 YEARS ago ..........
---

NNNNNNNNNOOOOOOOOOoooooooooooooooooooooooo.
---