Game Thread: Game 1: Montreal at Buffalo, October 5, 2017
Site Admin
Joined: 02 Oct 2007, 20:46
Montreal Canadiens (0-0-0) vs Buffalo Sabres (0-0-0)
7pm
 VS
TV:


Radio:
Listen live on TSN690 AM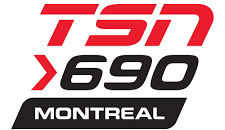 Stream:
http://www.hockeydabeast413.xyz/habs.html
Mario
GOHABS.com
---
---
---
Joined: 14 Aug 2009, 01:21
kudos mario. at least you are doing one
---
Joined: 03 Oct 2007, 17:43
Thanks Mario.  Looking forward to the game!
---
Joined: 03 Oct 2007, 21:03
The important thing is to have somewhere to discuss the games. 
According to John Lu, the lines at practise are: 
Pacioretty - Drouin - Gallagher
Hudon - Plekanec - Lehkonen
Galchenyuk - Danault - Shaw
Byron - De La Rose - Hemsky
And PP units are: 
First:
Hemsky
Drouin - Galchenyuk - Pacioretty
Weber
Second:
Shaw/Gallagher - Hudon - Lehkonen
Petry - Mete/Streit
https://twitter.com/JohnLuTSNMtl
Our top two lines were clicking very well in pre-season while our top PP unit was also looking extremely strong. 
Our third and fourth lines are still a work in progress, but potentially have enough skill to create a lot of mismatches. Byron and Hemsky, in particular, are unbelievably talented for a fourth line. 
I might miss part of the game, but I'm extremely curious about how Drouin does in his first real game as an NHL centre. I'm also curious to see if Buffalo can exploit our lack of speed on defense. 
---
Joined: 03 Oct 2007, 21:03
D pairings: 

Mete-Weber
Alzner-Petry
Benn-Streit

Can Mete look as good in regular season games? 

Is Alzner a shot-blocking guru or a slow, plodding 2nd pairing guy? 

What does Streit have left at this stage of his career?

One game isn't enough to answer these questions, but it can be a fun start. 
---
---
---
Joined: 03 Oct 2007, 04:17
mariop wrote: Pacioretty.  1-1. Pretty pass from Drouin.
Good opening period.
Very pretty goal by the top line.
Buffalo's power play looks amazing. Montreal's wasn't bad either.
The second pairing (Petry-Alzner) stumbled and bumbled their way through that one. Benn and Streit were better. Weber and Mete looked excellent.
The forward lines looked decent. The Hudon-Plekanec-Lehkonen line is a coach's dream. Pity there's noone with size because they will definitely wear down. Galchenyuk-Danault-Shaw lacked chemistry. Both Galchenyuk and Danault trying to force things unnecessarily. 4th line was pretty good. Hemsky a better battler than I expected.
---
Joined: 03 Oct 2007, 04:17
Hudon overcommitted and put the Habs in trouble, leading to goal#2. Rookie mistake, but it was fairly quickly rectified by good support from Pleks.

Unfortunately Alzner a space cadet in no man's land on the pass.

Alzner gets a 20-game mulligan for being rusty. But he'd better wake up at some point. He was very weak in the preseason.
---
Joined: 03 Oct 2007, 21:03
I'm getting frustrated with Alzner, but there is a lot to like so far in tonight's game from many players.
---
---
---
---