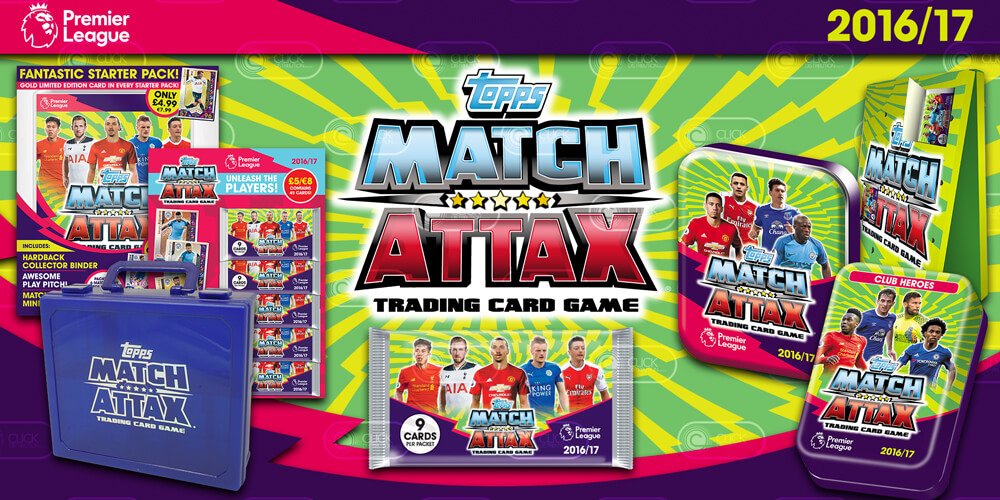 This image was released by click in their newsletter. So yes 9 player packs and £4.99 starter packs so they've completely changed to the Panini pricing system!
Also the new Swap box/ swap and store (not sure which) is also shown along with the design of the new advent calendar and other products which all look to be following on from last year. Mega tin labeled with club heroes, possibly other variations as well in the UK?
Aguero is shown to be the limited edition included with the multipack and Kane with the starter pack, leaving the hundred club forward spot for Ibra or Vardy?
What do we all think?