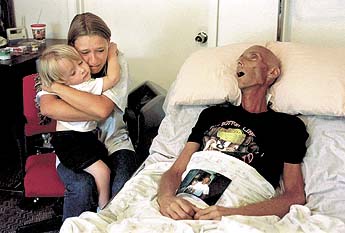 Is there any guarantee that you'd ever come this far again?
Your brain was tuned and conditioned to function around nicotine's two-hour chemical half-life. What would be different next time?
How much more time do you have before risking being among the one-quarter of adult nicotine smokers who fail to live beyond middle-age, or the half for whom a birthday near their 60th is the last they'll ever see?
What chemical is worth surrenduring up to one-third of your functional lung capacity and a substantial portion of your ability to smell and taste?