Using Attitude to Reduce Anxiety
[/size]
Can stress and anxiety be self induced? Can we make ourselves miserable on purpose? Of course we can! Throughout our lives we've experienced worry, fear, anger and irritability, only to find out later that our worries, fears and anxieties were either totally unnecessary or were over little or nothing at all.
[/size]
During nicotine withdrawal after years of addiction, our self-induced tensions and anxieties can quickly become overwhelming. We can make them escalate to the point where we lash out against loved ones and friends, where we want to hit a tree with our bare hands, or where we put our heads under a pillow and scream at the top of our lungs. Our craves and urges don't cause us to relapse. If they did, few of us, if any, would ever break free from our addiction. What causes relapse is the tons of icing (anxiety) that we intentionally put on our cake (our craves).
[/size]
Remember when we were first learning to swim and found ourselves in water over our heads. Did you panic? I did. If I had known how to swim would I have panicked? Of course not. Here at Freedom we teach smokers to swim and then we lead them into deep water. Once there, the smoker has only two choices - panic and relapse or remain calm and enjoy the swim.
[/size]
Sadly, half of all current smokers will never learn how to swim in their sea of craves. Their addiction will end up costing them their lives. Many of us genuinely believe that time is running out and disaster is about to strike. Some of us are correct and bad news is just around the corner. Others among us think that plenty of time remains but after repeated attempts, we still remain slaves to our addiction. Don't panic! Instead, lets learn to become excellent swimmers. The more knowledgeable and skilled we become, the greater our chances of breaking free and remaining afloat.
[/size]
Be we need more than confidence in our ability to navigate challenge. Success is about putting confidence and understanding to work, about watching our abilities transform challenge into victory, and dreams into freedom. It's about siezing the prize at challenge's end, the extinguishment of another nicotine use cue, the return of another aspect of life! Recovery is about taking back life, one activity, time, place, person, season or holiday at a time. It's an amazing lesson in self-discovery, where we force ourselves to see a long hidden truth, that everything we did while nicotine's slaves can be done as well or better without it.

Self-induced stress, worry, anxiety and panic - don't let them steal the glory of your healing. Let's start reducing it today. If you repeatedly tell yourself that "quitting is hard or painful" will anxieties begin to build? Sure they will! If you begin telling yourself that you won't be able to make it through the next few hours or the remainder of the day, what will happen when your next crave arrives? Will you swim or sink? If you keep feeding yourself massive doses of negative thoughts there's a good chance that you'll sink. So why do we intentionally set ourselves up for relapse? Let's briefly stand back at look at recovery from an entirely different angle.[/size]
Instead of our cup being half empty, let's concentrate on the truth that it's more than half full. If we keep telling ourselves that "stopping is hard" then unless we're intentionally lying to ourselves, it will be hard and we should expect it to be hard. True? Then why feed ourselves failure? Why intentionally breed destructive negative anxieties? Why allow such thoughts to fester in our minds until they begin oozing puss? Instead, throw that half empty cup away. Replace it with the cup of long overdue healing, new found pride, extra daily pocket money, a volcano of self confidence, the realization that challenge isn't bad but good, as it heralds an opportunity to reclaim yet another aspect of life.
[/size]
Fight back with positive thoughts that look forward with hope and glory to this new beginning, to a homecoming where life not nicotine determines when and where our body's neuro-chemicals flow. Fill that cup with desire, with the reasons that motivated us to seek freedom! Focus on how far you've come and when you look back do so with honest eyes. See the nicotine users you notice today for what they're truly doing. They are not trying to tease you. They're not using because they like being addicted. They do so because they must, because a rising tide of anxieties begin to hurt when they don't. Combine knowledge, honesty and attitude.
[/size]
Do you feel like you lost a close friend (a cup half empty) or realize that friends don't slowly kill friends, and that nicotine isn't a person but simply a chemical with an IQ of zero (half full)? Did you QUIT smoking, dipping or chewing (half empty) or did you decide to finally START living (half full)? Do you fear arrival of that next anxiety crave episode (half empty) or anticipate its arrival as golden opportunity to extinguish another nicotine use cue and reclaim another aspect of life (half full)? Will your next crave episode last forever (falsehood) or end in victory within a few minutes (the truth)? Will withdrawal never end (falsehood) or is it temporary journey of re-adjustment where withdrawal's intensity peaks within 72 hours and the brain physically re-adjusts to life without nicotine within 2-3 weeks (truth)?
Do we continue to experience daily craves forever if we remain nicotine free (falsehood) or will our remaining un-extinguished crave triggers gradually become so far apart that we begin experiencing entire days without confronting ones (truth)? Do what can seem like almost constant thoughts of wanting to use nicotine never end (false) or, if willing to let go of false romantic use fixations will we someday in the not to distant future experience an entire day where we never once think about wanting to use nicotine (truth).
[/size]
Did you truly find joy in being addicted to one of the most captivating substances on earth or is that just something we convinced ourself of in order to justify our addiction, our next fix, and to avoid the challenge of withdrawal? Will 5, 10 or even 20 temporary extra pounds actually kill you (if they happen at all), or is it more likely that failure to arrest thisr dependency will kill you instead? Is there really too much stress in your life to attempt to try and save it, or is that simply the uneducated drug addict's ignorance talking as they pretend that nicotine diminishes stress instead of actually making it worse? Do you tell yourself that your dreams and desire for freedom grow weaker with every passing challenge or see each victory as making you stronger and more determined to reclaim the balance of life?
[/size]
Do you show fear that's breeding anxiety or see yourself enjoying previously untapped courage as you celebrate each dose of fresh healing air that now kisses your lungs? Do you have visions of going to the store and purchasing your next pack, tin, box or bag, or do you delight in the extra coins that are gradually building in your pockets? Are you missing the lingering smoke, crushing butts and dumping ashtrays or marveling in your new, ash-free world that's clean, bright and refreshing? Is your cup half empty or is it half full? We are what we think!
[/size]
Do you remember what it was like before nicotine took control? Remember the calm and quiet mind you once called home? Nicotine addiction is about living a massive lie. Ask yourself, what sense does it make being afraid to coming home, to a calm and quiet mind where you'll go entire days without once thinking about wanting to use nicotine? Is that a good thing or bad? Then why allow false fears to keep you inside the turtle's shell and deprive you of enjoying the beauty unfolding around you?

Remember, just one hit of nicotine and up to 50% of our brain's a4b2-type acetylcholine receptors quickly become occupied by nicotine molecules. Beneath any dizzy or burning cessation, the brain's dopamine pathways will be stimulated. Although we may walk away from relapse thinking we've gotten away with it, you can bet the family farm that our brain will soon be begging for more. Lots of lessons shared here at Freedom but just one amazingly simple principle determining the outcome for all ...no nicotine today ... none! I leave you with this ....
[/size]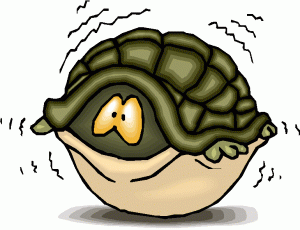 If you're

TRYING

to stop using then try is what you'll do.
[/size]
Keep telling yourself this is

HARD

and it will be.
[/size]
Believe craves to be

INTENSE

and intense shall be your ride.
[/size]
Ponder excuses for a

FIX

and you may eventually use them.
[/size]
Keep thinking you will

RELAPSE

, and relapse you just might.
[/size]
Keep believing you will

FAIL

, and chances are you will.
[/size]
If you still

WANT

to be an ex-user, you're mind has yet to heal.

[/size]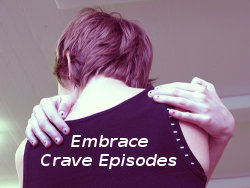 [/size]
When

READY

for your freedom, freedom you shall find.
[/size]
View this challenge as WONDERFUL and fulfillment will arrive.[/size]
See the

GLORY

of today, then glory it will be!
[/size]
Praise the

HEALING

of your body and set your spirit free.
[/size]
Inhale the

JOYS

of today, feel the spender of the journey.
[/size]
Yet be

TRUTHFUL

of the past to protect here and now.
[/size]
BELIEVE

yourself an ex-user, an ex-user you shall see.
[/size]
NO NICOTINE TODAY

and freedom it shall be.
[/size]
[/size]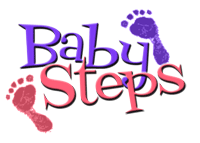 Breathe deep, hug hard, live long!
[/size]

John (Zep)[/size]