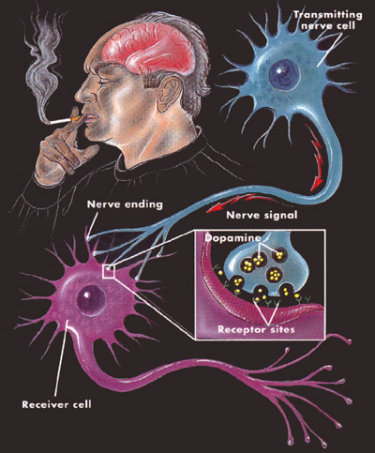 We may think that we can get away with just one, just once but
within 8 to 10 seconds of that first puff up to 50% of the brain's
a4b2-type nicotinic receptors will become occupied by nicotine,
creating a dopamine "aaah" sensation that our mind's priorities
teacher will record in high definition memory. We may walk
away thinking we've gotten away with just one, just once but
our brain will soon be begging for more! There's only one rule ...
No Nicotine Today!