I just had a conversation with a fellow ex-smoker about being stronger than our addiction, and it got me to thinking.
I don't think I will ever be stronger than my addiction to nicotine. This really bothered my fellow ex, but here is what I mean. There were several times early in my quit when I stormed out the door headed for a grocery, gas station, bar, etc. to buy a pack of smokes. I'd had it, was through, this isn't going to work, I can never quit, you name the relapse excuse, I made it. One night I even called Joel at home to tell him. Thank goodness he wasn't home, I would have never heard the end of it.
Each time, before I got to the point of buying a pack, my education kicked in and I calmed down and went back home. Each of these times, if there had been a pack lying in front of me, I probably would have smoked, and would still be smoking today, in full relapse.
That's what I mean by being smarter than the addiction. By not having them handy, I had to leave, thus giving myself time to think things through rationally. I had come that far, why not give it another day. I can always start back tomorrow, I'll just not smoke today, etc.
Nicotine cessation is not like dieting. I've done both and trust me, it's not the same. I lost 56 pounds over a three year period. All through that dieting stage, I would always look forward to Friday night. On Fridays I could eat and drink anything I wanted. It kept me from feeling too deprived, and it worked.
The difference is, with nicotine there can be no Friday nights. One puff turns into 60 smokes a day. There is no feeling deprived, there can be no relapse. For the first few weeks, that's tough, real tough. No one is that strong, so we have to be smarter. Smart enough to not carry temptation around with us, smart enough not to go to smoke-filled bars if we're not ready, smart enough to avoid smoking friends if we're not ready.
After a while, when the baby steps get longer, we go to our favorite bar, meet our smoking friends, look temptation in the eye and defeat it when we're ready, on our own terms. That's what I mean by being smarter. When we've been quit for five years and the temptation hits one night to just have one for old times sake, education tells us it won't/can't work--one puff equals 60 per day, for the rest of our lives.
Nicotine addiction can be defeated, but not by being stronger. We can be stronger MOST of the time, but not ALL of the time. That's what I mean by we have to be smarter.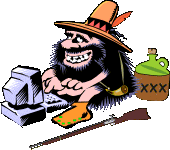 Dave