Just a quick not to say I just read this thread and WOW! Powerful stuff, it has hit home with me.
---
I loved this whole thread, especially the one about losing your dignity and lying. I can hold onto that through the worst of the urges, if I can remember it in the middle of the tug of that old addiction. 17 days free of nicotine, and still counting. Regards.
---
Sue
3months 3 days
---
Joined: January 16th, 2003, 8:00 am
From above:
The successful quitter finds ways to protect and safeguard their primary motivations so that they remain robust, alive and available at a moment's notice to fuel the patience needed to transition this temporary period of adjustment called "quitting."
The intelligent quitter's strategy combines an understanding of the law of addiction - one puff of nicotine equals relapse - with well-protected core motivations.
---
From John's original post above:
"As simple as it may sound, dreams and desires born of honest recognition of tobacco's impact upon our life have the amazing ability to fuel change, but it takes keeping those original honest motivations in the forefront and driver's seat of our mind so that they can both consciously and subconsciously guide us home."
---
Hi John

Message 80 really hit the spot for me this morning. Is it possible to get hold of a copy of the picture included there. I would like to stick it on my wall at work. I find it a very powerful reminder that smoking is a chemical addiction.

Thanks in anticipation.

Amanda x
---
O.K. I am crying again. But I neede to read that . thank you.
---
aunt valeria
---
......but none of us are stronger than our addiction, as is clearly evidenced by our inability to live the drug addict's first wish of being able to control the uncontrollable. You cannot beat your dependency into submission, stand toe to toe with it, or handle one puff of nicotine and prevail. Nicotine's chemical bond with the brain's reward pathways is beyond the reach of strength.
---
N
ever
T
ake
A
nother
P
uff
---
Thank you John, These are some of the very greats!!!! My favoites in fact.
Craves -Thoughts
: Need a boost? Reach for your dreams!
I fully realize now, having reached 1/2 year free from nicotine that I always need to remember your question:
"
What is the inner source that will allow you to stop smoking nicotine, skip those once mandatory feedings, and resume full control of your life? Strength, willpower, desire?" The answer then and still now is simply: The realization that "ONE PUFF OF NICOTINE EQUALS RELAPSE".
Yes just that 1 little puff and we are back to killing ourselves and more than likely making sick those around us with the second hand smoke. (((
Breathe Deep....Hug Hard....and Live Long)))

Star
Free & Healing for Six Months, One Day, 1 Hour and 14 Minutes (185 days), while extending my life expectancy 6 Days and 10 Hours, by avoiding the use of 1,851 nicotine delivery devices that would have cost me $472.69.
Last edited by
starbirder.ffn
on February 28th, 2009, 3:52 pm, edited 1 time in total.
---
Yes, Star, just one powerful puff of nicotine and 8-10 seconds later it will occupy roughly 40% of your brain's nicotinic type acetylcholine receptors, and (possibly though coughing, dizzy and a face wearing changing shades of green) will create an explosion of dopamine that your brain's pay attention pathways are designed not to allow you forget. Your once again fooled limbic mind will again see nicotine use as a species survival event akin to eating, bonding and mating. Using urges, promised anticipatory aaah sensations and possibly even craves, the limbic mind will soon be begging for more. It's over. The key to your arrested dependency's cell (just one powerful puff) has been turned. The law of addiction has been violated. It's time to again trade places with it and do time behind bars.

Still just one rule for each of us ... no nicotine today!

John (Gold x8)
---
"The successful quitter does not try to forget what their health was like while smoking, what it felt like to be controlled, the growing sense of becoming a social outcast, or that feeling as we stood at the tobacco counter and paid our hard earned money to purchase the more than 4,000 chemicals contained in each cigarette that would slowly destroy our body and mind. The successful quitter keeps such memories - and others - in the forefront fo their mind as hones reminders and motivations to fuel their dreams and desires." John
---
I like this entire link. It has a lot of different articles in here by John that are really awesome and certainly will help me towards my recovery for nicotine. I am so glad I took the time to read them all. thank you, John gold.
Ann
---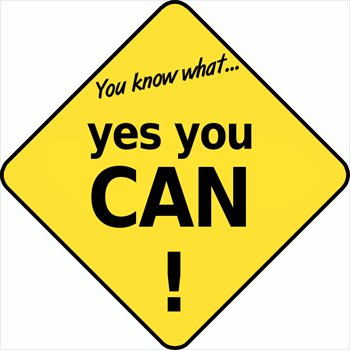 ---
Absolutely fabulous thread--and just what I needed when I asked several days ago if anyone knew of anything here on the subject of our memories growing...creative as our quits go along. Many thanks.
---