---
---
Nobody needs this kind of friend....the one that lies and betrays you. I know we are all intelligent folks;; we are here and one big support group. But its amazing that we are all bound together by this common denominator and we believed the lies for so long! Freedom truly is a lifesaver!

aunt valeria---feelin good today (thanks to all of you!) xxoo
I have been quit for 2 Weeks, 6 Days, 2 hours, 15 minutes and 42 seconds (20 days). I have saved $55.25 by not smoking 401 cigarettes. I have saved 1 Day, 9 hours and 25 minutes of my life. My Quit Date: 2/23/2006 7:30 PM
---
I received the below email yesterday and posted it to WhyQuit's
The Smoker's Memorial
. Merrelyn feels pretty hopeless right now.
04/01/06

I am Merrelyn Hughes 63, widow. I am a widow twice after watching my husbands struggle for every breath. Chester Hughes died of lung cancer at 71 - 3 packs a day for over 50 years. It was a horrible last two years as I watched the man I loved the most die, my friend and lover of 20 years. Then I remarried in April of last year to Claude McDlain and I watched him die of cancer of the lung on January 10.

And then there is me, on my walker with oxygen, struggling for every breath with a cigarette in one hand. Sometimes I feel in my stupidity that I deserve to blow myself up. I would like to put a sign on my walker that says cigarettes caused this and walk thru schools. You can't imagine what it costs Medicare and Champus to keep me alive.





I have grandchildren, great-grandchildren and friends. There is a life out there I want to share in but I am afraid it is to late. I also have a 2.25 spot on the lung which I refuse to allow them to biopsy. I also have diabetes, asthma, emphysema, congestive heart failure, and legs that won't hold me up. No breath to walk with, unable to clean my house any longer, I need constant help.





IF ONLY I HAD NEVER SMOKED, IF ONLY I COULD QUIT, I AM SCARED, MY FAMILY HAS BEGGED AND I HAVEN'T LISTENED. PLEASE DON'T SMOKE. IT IS PURE AGONY TO LIVE WITH THE RESULTING DISEASE, AND SO DEPRESSING THAT I COULD HAVE KEPT THIS FROM HAPPENING. PLEASE, DON'T ALLOW THIS TO HAPPEN TO YOU.



[url=mailto:Merrelynh@aol.com]

Merrelyn Hughes

[/url]
Huachuca City, Arizona

Last edited by
John (Gold)
on February 11th, 2009, 9:23 pm, edited 1 time in total.
---



IARC carcinogens reported in cigarette mainstream smoke and their calculated log P values.

Food Chem Toxicol.

2003 June;41(6):807-17.



Smith CJ

,

Perfetti TA

,

Garg R

,

Hansch C

.

R&D, Bowman Gray Technical Center, RJRT Company, Winston-Salem, NC 27102-1487, USA.

smithc4@rjrt.com

Cigarette smoke is a complex aerosol of minute liquid droplets (termed the particulate phase) suspended within a mixture of gases (CO(2), CO, NO(x), etc.) and semi-volatile compounds. The International Agency for Research on Cancer (IARC) has classified a number of the chemical constituents reported in cigarette mainstream smoke (MS) as carcinogens. Previously, we published a series of historical reviews reporting that 11 IARC Group 1 (known human), nine Group 2A (probable human) and 48 Group 2B (possible human) carcinogens have been observed in MS.

Here, we expand the list of IARC classified carcinogens from 68 to 81 compounds

(11 Group 1, 14 Group 2A and 56 Group 2B) reported in MS. A number of the IARC compounds reported in MS are found in the vapor phase including three Group 1, eight Group 2A and 18 Group 2B constituents. Several IARC MS compounds are found in both the vapor and particulate phases including two in Group 1, one in Group 2A and one in Group 2B. Forty-eight IARC MS carcinogens are found in the particulate phase only. Lipophilicity, as determined by the base 10 logarithm of the calculated octanol-water partition coefficient and denoted as Clog P, is reported for each of the 71 non-metallic MS IARC carcinogens. Clog P correlates with a number of biological activities including in vitro mutagenicity and carcinogenicity in rodents, and in the absence of any additional toxicological or epidemiological data, a high log P compound is more likely to be carcinogenic than a low log P compound.

PMID: 12738186 [PubMed - indexed for MEDLINE]



---
Last edited by
John (Gold)
on February 11th, 2009, 9:45 pm, edited 1 time in total.
---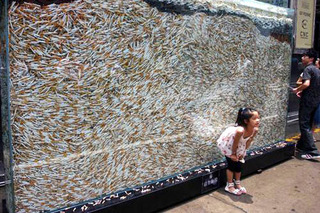 One is too many, one thousand never enough
Last edited by
John (Gold)
on July 7th, 2009, 1:07 pm, edited 1 time in total.
---
FONT color=#000000>On Wednaesday May 31, 2006 my grandmother died of lung cancer. She always knew

she had it and she never quit smoking. The day she was admited into the hospital she knew that it was time for her to go, but she kept pulling through. My granmother was in the hospital for a little over six months and it was hard to visit her because I hated seeing her like that.

My grandmother was a very loving and kind women. She was honored and cared about very dearly. She had many friends and was a very memorable women. She had a great personality and had great potential. I loved her so much

....we had the best of times together. We would stay up late and watch t.v. till we couldn't take it anymore.

And that is all gone now just because as she was young, there was a thing called peer pressure and she started smoking. She has smoked ever since. She had to smoke a least one pack every 2 to 3 days, it was horrible. But I just want everyone to know that smoking is horrible because it ruins your life and it takes the ones you care about deeply. My name is Becka, I'm 14 and from the bottom of my heart ......it hurts.
Last edited by
John (Gold)
on February 11th, 2009, 9:28 pm, edited 1 time in total.
---
(

The below email is reprinted with permission)

I read with much interest your article of 2002 posted on the Internet regarding the dismal success rate of smokers using the patch or nicotine gum to quit. I stopped smoking myself 20+ years ago and have not had a cigarette since. I went through a hospital-sponsored program.

I have a brother who is not so fortunate, however. He's been on nicotine gum for some ten years or so. He's on disability and receives just $800 per month. With that he spends over $200 a month on the dang gum and he is convinced that he can't live without it. He lives in San Francisco, just about the highest cost-of-living place to be. What can you advice to get him off that stuff? Thanks.
Last edited by
John (Gold)
on February 11th, 2009, 9:29 pm, edited 1 time in total.
---
A Time/Life Robbing Chemical Friend

Assume a smoker smokes 10 cigarettes per day

Assume five minutes spent smoking each

5.8 hours per week spent feeding our addiction

37.5 eight hour work days

7.5 entire eight hour work weeks!

Imagine almost two months of work time devoted to the gradual destruction of these innocent bodies. Imagine all the wonderful moments interrupted in order to go find a place to feed a mandatory chemical need.
Last edited by
John (Gold)
on February 11th, 2009, 9:24 pm, edited 1 time in total.
---
Smoking and structural brain deficits:
a volumetric MR investigation.

European Journal of Neuroscience, September 2006; Vol. 24(6): Pages 1744-1750

Gallinat J, Meisenzahl E, Jacobsen LK, Kalus P, Bierbrauer J, Kienast T, Witthaus H, Leopold K, Seifert F, Schubert F, Staedtgen M.

Clinic for Psychiatry and Psychotherapy, Charite University Medicine, St Hedwig Krankenhaus, Turmstrasse 21, 10559 Berlin, Germany.

Growing evidence from animal studies indicates brain-damaging properties of nicotine exposure

. Investigations in humans found a wide range of functional cerebral effects of nicotine and cigarette smoking, but studies focusing on brain damage are sparse. In 22 smokers and 23 never-smokers possible differences of the cerebral structures were investigated using magnetic resonance imaging and voxel-based morphometry.

Significantly smaller grey matter volume and lower grey matter density (P = 0.05, corrected) were observed in the frontal regions (anterior cingulate, prefrontal and orbitofrontal cortex), the occipital lobe and the temporal lobe including parahippocampal gyrus, in smokers than in never-smokers.

Group differences of either grey matter volume or grey matter density were also found in the thalamus, cerebellum and substantia nigra, among other regions.

Smokers did not show greater volumes than never-smokers in any cerebral region.

Magnitude of lifetime exposure to tobacco smoke (pack-years) was inversely correlated with volume of frontal and temporal lobes and cerebellum (P = 0.001, uncorrected). The data indicate structural deficits of several cortical and subcortical regions in smokers relative to never-smokers. The topographic profile of the group differences show some similarities to brain networks known to mediate drug reinforcement, attention and working memory processing.

The present findings may explain in part the frequently reported cognitive dysfunctions in chronic cigarette consumers.

PMID: 17004938 [PubMed - in process]
---
---
Higher Resolution Image
Last edited by
John (Gold)
on February 11th, 2009, 9:44 pm, edited 1 time in total.
---
---
Review Barbs story....she would have wanted you to.

I;ve been here a while and tonight was the first time I saw this video!

I Plan to use this video in talking to my kids about peer pressure and smoking.
---


Los Angeles Times - March 26, 2001
Scientists are trying to pinpoint why women seem to be more likely than men to contract lung cancer.
There won't be a dry eye in the house if Michele Reed gets to walk down the aisle in April and promise to love her new husband "till death do us part." Less than a year ago, doctors told the 28-year-old Albuquerque secretary she had terminal lung cancer. She may not survive long enough for her wedding.
A light smoker, Reed never imagined that, at her age, backaches and neck pains could be the first signs of lung cancer. Neither did her doctors. By the time they ruled out stress, allergies and asthma, a tumor in her lung had grown to 4 inches wide and the cancer had spread to her bones.
A gene that is more active in women than in men may explain why women smokers are more than twice as likely to develop lung cancer as men smokers, researchers say.
Sex-Specific Expression of Gastrin-Releasing Peptide Receptor: Relationship to Smoking History and Risk of Lung Cancer,
Journal of the National Cancer Institute - January 5, 2000, Voll. 92, No. 1, 24-33
[/size]
Last edited by
John (Gold)
on July 7th, 2009, 4:48 pm, edited 2 times in total.
---
---
Last edited by
John (Gold)
on February 11th, 2009, 9:31 pm, edited 1 time in total.
---
My sister and I quit smoking in March (my sister) and April (me) of 2006. We quit a 40 year 2 pack a day habit cold turkey and we both rejoiced in the freedom, but it was too late for my sister. At the relatively young age of 58, she passed away on August 11, 2007 from interstitial lung disease complicated by COPD and high blood pressure. All of these diseases are smoke related. Cigarettes killed her as surely as if a gun was put to her head. Here is the story I wrote for her after she was gone.

For My Sister Rosa Willis

November 27, 1948 August 11, 2007

Me and my sister: We were inseparable. We spoke to each other every day of our lives, she was my best friend, and we were always together in every thing we did in our life. She was 4 years my senior, but from the time I was old enough to follow, I was right there where ever she was and she always waited for me, because I was her "baby sister" her ONLY sister, and she never wanted to leave me behind and she never did. Every stage in our life, falling in love, dating, marriage, the birth of our children, the death of our parents, any event, large or small, sad or happy, we shared; But there is one thing that I fervently wished that we had never shared...our first cigarette. And we continued to share those cigarettes for 40 years.

My wonderful sister recently passed away at the comparatively young age of 58 and cigarettes killed her as surely as if a gun was put to her head and someone pulled the trigger. Her death certificate states that tobacco use was a major contributor to her death, along with pneumonia, pulmonary fibrosis, COPD and hypertension (all of these conditions can be linked to tobacco use).

"She was taken from me like a thief came in the night and stole her away...." (Loretta Lynn's father said this to her when she married at the age of 13. Quoted from the movie "Coal Miner's Daughter")

A year and a half ago, my sister was diagnosed with pulmonary fibrosis and COPD. At first, the doctors thought she had lung cancer, and she was told to quit smoking or she would be dead in 2 or 3 months. At first, she STILL continued smoking, but on my mother's birthday, she gained the courage and the strength to slay the addiction and lay her cigarettes down and she never looked back. She had the courage and the motivation and the desire to change her life and she did. One month later, because of her, I was able to do the same thing. My husband and I decided to live and laid the cigarettes down and kicked them out of our lives for good.

My sister's convictions and her courage inspired me. In spite of her declining health, and her growing knowledge that she was seriously ill and might not be around much longer, she continued to enjoy her life and her freedom from addiction and continued to try and be an inspiration to others and show them that life without the demon on your back is possible and is wonderful. Quitting such a horrible addiction is empowering and she tried to show that to everyone she came in contact with. She was a wonderful person and a writer of such excellence, that I am almost ashamed to be trying to write about her. Nothing I could say could sum up such a wonderful person. Her perseverance and determination, her beautiful poetry and her compassionate spirit will live on after her and I hope that our story will continue to help others and let them see that you can be free.

I love you Rosa and I miss you....see you on the other side

Your one and only Marcy
---
Tribute to Susan (Suzie) DeWitt, Age 43

The DeWittFamily - Part 1





The DeWitt Family - Part 2





The DeWitt Family - Part 3
Last edited by
John (Gold)
on February 11th, 2009, 8:18 pm, edited 1 time in total.
---
Last edited by
John (Gold)
on July 7th, 2009, 11:56 am, edited 1 time in total.
---
Last edited by
John (Gold)
on July 7th, 2009, 11:51 am, edited 1 time in total.
---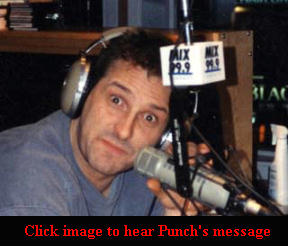 "Punch" Andrews - age 43 - Toronto Radio DJ
Last edited by
John (Gold)
on July 7th, 2009, 11:55 am, edited 1 time in total.
---
Very Powerful! We should look and take heed!
---
---