Wow, just came accross this. It's funny because this has never been an issue in my mind, until recently. Just hearing others and talking to ex-quiters had me a little nervous (...which is good -keeps me grounded.) BUT, it was also very nice to run across this today. I needed just that little bit of encouragement and
truth.
So,

add me to the list!!
- after 18 years of smoking I am a first time quitter at ....
4 Weeks 1 Day 16 Hours 5 Minutes 5 Seconds.
I will
never
go back. I will
never
take another puff. I will
NEVER forget
how hard it was to get here and how bad day 3 was. If I ever
start
to forget, I will look at my 'Diary' post to remind me.
There is
NO
crave that is worth going back to the beginning - today is too easy (in comparison to day 3) to throw it all away. No matter how bad I think it is - it's just one day, one hour, one minute, one second.
It's not worth it.
-Rachel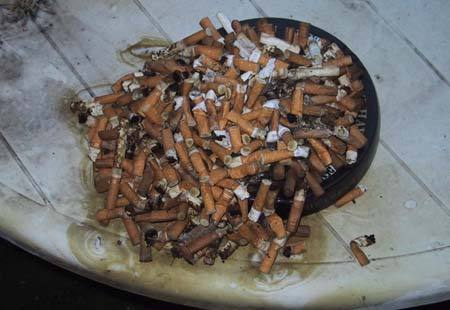 ............no thanks