---
---
---
---
---
---
---
For anyone who may have the impression that maybe it would be better to wait to quit until he or she has a better reason. Yes maybe if you wait you will get a better reason--a reason that is so compelling that you will find yourself "happy" to quit. But that happiness may come at a premium. Quitting smoking at any stage of the game has benefits as seen in this story, but the maximum benefits are gained by people who are quitting when they are still healthy and no one should minimize the importance of that fact. The way to have a healthier life, which will by default be a happier life with all other factors being equal, is to continue to stick to the commitment you made when joining up at Freedom to never take another puff!

Joel
---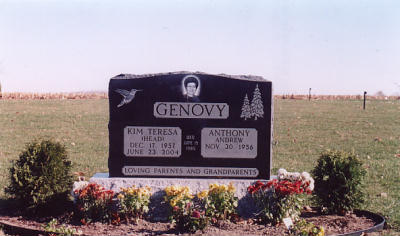 ---
For anyone who may have the impression that maybe it would be better to wait to quit until he or she has a better reason. Yes maybe if you wait you will get a better reason--a reason that is so compelling that you will find yourself "happy" to quit. But that happiness may come at a premium. Quitting smoking at any stage of the game has benefits as seen in this story, but the maximum benefits are gained by people who are quitting when they are still healthy and no one should minimize the importance of that fact. The way to have a healthier life, which will by default be a happier life with all other factors being equal, is to continue to stick to the commitment you made when joining up at Freedom to never take another puff! Joel
---
---
---
---
Thanks Joel for bringing this (
I Can't Quit or I Won't Quit
) up again. I'd read your article before and it is one of my favorites because of this line which, to me, is very appropros in regards to my son MJ -
"
they want to stop but they can't. I know where they learned that, and I am mad at myself for it. So I am stopping to show them I was wrong. It wasn't that I couldn't stop smoking- it was that I wouldn't! I know I will not have another cigarette. I don't know if this will make anybody stop, but I had to prove to my children and to myself that I could quit smoking. And if I could quit, they could quit, anybody could quit."
And then I clicked on this link
In memory of Rob:

I have some sad news
I hope Teresa doesn't mind bringing new attention to this message. I had never explored the other links and responses in this string. Because of Rob's (& Teresa's) decision to share their quit experiences maybe other nicotine addicts reading and exploring here at Freedom who may be 'on the fence' with their quit decision will 100% commit to Never Take Another Puff.
My resolve to

NTAP!

is even moreso - strong and uncompromising.
joejFree
---
---
Squeezed artery of a 32 year-old smoker

We may not think that this story applies to us but being a little bit addicted is like being a little bit pregnant. Like alcoholism our dependency is permanent and each of us only have two considerations: growing tolerance and how much nicotine it will eventually take in order to die an addict's death or recovery and how much healing our bodies will experience, how rich our comfort becomes, and the number of extra sunrises we'll get to experience.

We can't quit or we refuse to quit? Is nicotine dependency recovery really even a challenge when compared to what looms ahead should we relapse? There was always only one rule, no nicotine today. The next few minutes are doable. Breathe deep, hug hard, live long! John (Gold x5)
---
---
This has always been one of my favorite articles. It is the only article that I have written that we use at Freedom that breaks one of our own rules and courtesies. I wrote it long before I was at Freedom and just felt that in honor and memory of the woman who inspired the letter I could not alter its original content. I felt in some way I had to be true to her memory.
The reason that the article is one of my favorites though is that it illustrates many important issues. It shows the life threatening impact of smoking, the fact that anyone can quit smoking, covers the topic of utilizing personal motivations in order to sustain a quit, and shows that it is never too late to gain major benefits by quitting, even if a person may be in an irreversible terminal state.
But there is another important story in the article that I have never commented on before but is very pertinent to our board. It is about the two woman in the clinic who were constantly gabbing with each other.
Every now and then when I am running live clinics I will notice that two or sometimes three class members end up having side conversations during the clinic. Sometimes I am covering a topic of great significance, or others clinic participants are sharing insights that are really very important. You can tell that when individuals are talking to each other that they are missing the concepts that are being shared by me or the other class members speaking in the time they are chatting. If the people are in the back of the room and very quiet it usually poses minimal problems for others, although at times it is obviously very distracting. There is no doubt though that the individuals involved are missing concepts that they would have benefited from hearing.
The two women in the story above missed a bulk of what went on in that clinic and I think that all who read the above story realized that they had missed a lot that particular session. They definitely were not getting the full value of what the clinic had to offer.
There are times where a similar situation occurs at Freedom. Where two or three new people start to get involved in ongoing dialogues, sometimes talking about smoking and other times expanding the conversations into other areas. This usually occurs between newer members who really haven't realized what the real value of our board is. Our board value is not being a support group where new quitters can socialize and learn all about other new quitters. It is an educational site in which people who are quitting smoking can learn valuable insights to treating nicotine addiction and to learn from longer-term successful quitters how life can go on after quitting.
In all honesty, almost any other Internet based support site on smoking cessation is better at meeting people and having more laid back and relaxing conversations. We are set up to always maintain an educational focus and in many ways, it takes more effort to actively engage in more meaningful and thought provoking posts that really help all who are reading here to secure their quits.
Many may think that the background chatter in a live clinic poses more of a problem than the same kind of socialization being done on the board. After all, being that the words are written if a person is chatting at one moment in one string, he or she can go back and see all that has happened in other string as time permits. The problem is the more new members see this kind of background chatter, the more likely they too are going to get involved in it and spend less time reading the great variety of informational posts we have at Freedom. We don't want people spending any more time at Freedom than necessary and we don't want people having to siphon through background clutter having a harder time finding quality information that really will help them to stay motivated to not smoke.
All new members should read the
Buddy Systems
post and the additional commentaries in the 238th post in that string. Also I put up a new string a couple of days ago titled
A Warning About Quit Journals
. It was in a few of our newer member Quit Journals that this kind of affiliation between new members was occurring, and where it was becoming obviously that other new members started to perceive were the best places to spend their times at Freedom.
Again, the most valuable utilization of your time at Freedom is from learning all that you can about why you smoked, why you wanted to stop, how to stop and then--most important of all--how to stay off. The way to accomplish this is by reading and learning all you can from our articles and from the posts of our longer-term successful quitter that offer insights of people who for a significant amount of time now have proven that they can get through life's trials and tribulations with their quits intact from having finally having learned that to stay smoke free is as simple as sticking to a personal commitment to never take another puff!
Joel
---
---
---
---
Sometimes, even when it is too late for one thing, it is not too late for other things. Smoking likely ended up costing the mother in this story her life. Her quitting likely ended up saving her son's life. She quit in time to prove to her son and the rest of her family that a person even under the worst of conditions can make and stick to a commitment to never take another puff! Joel
---
---
---
---