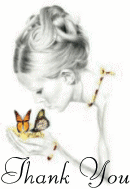 Freedom!

Although each passing day transports each of us further and further from once vivid memories of active daily dependency and from the early challenges of this temporary journey of re-adjustment, no matter how comfortable we become or how much we forget, our arrested dependency travels with us. The common bond between each of us is that we remain just one powerful puff of nicotine away from trading places and again vividly smelling, seeing and recalling what the endless cycle of feedings and our own self-destruction was like.

Quality support is a beautiful self-discovery and reinforcement trade between those still in physical recovery and heavy subconscious reconditioning, those waiting on conscious fixations to dwindle from often to rare, and those who've found that deep rich inner calmness and mental quiet that was impossible to savor while more than 200 of our body's neurochemicals rode an endless roller-coaster of highs and lows, as we each struggled to keep pace with nicotine's two-hour chemical half-life within our bloodstream. We also have some recovered members for whom the circumstances of life, fading dependency memories, and the arrival of conscious junkie thinking is beginning to create a serious need for quality reinforcement. And then we have our "reluctant quitters," those who, for whatever reason, insisted upon clinging to and taking with them a few romantic fixations about the chemical they left behind, that likely require a bit more ongoing long-term reinforcement than most.

Although crisis or temptation may arrive at a moment's notice for any of us, the challenge before each group varies greatly in intensity, frequency and duration. Although crisis or challenge at six months can pose an immediate and very real threat, intentionally causing Freedom's new quitters to believe that your challenge compares to what they are going through is wrong, misleading and can actually deprive many of them of their desire and motivation to continue.

It is impossible to again experience the symptoms of chemical detox six months after ending all nicotine use. Impossible! It is also almost impossible to postpone encountering and reconditioning all but our most remote or seasonal subconscious triggers for six months (unless in a coma).
Yes, a crisis or event can thrust any of us into a situation where thoughts of smoking again briefly take center stage in the mind. Yes, having not fought any such battle in weeks or months may catch us off-guard and feeling unprepared but to compare a brief period of challenge to what a newbie is going through is like calling a gust of wind a full-blown hurricane. It just isn't right.
It's rare when we see a seasoned member try to convince new members that they've got it just as tough as them, but it does happen now and then. The crisis of a long-term quitter can be every bit as real as any moment of early challenge. But I hope all of our long-term members at least try to remain mindful of the full scope of the early challenges and take care to be as factual as possible about how long it had been since they last experienced such conscious fixation, the time of onset, and the intensity and actual duration of their challenge. Doing so will provide our newer members with honest perspective that hopefully leaves most smiling in envy over having such infrequent encounters.

It is normal to feel that in order to connect with new members that we need to somehow convince them that we vividly remember what they are going through. Frankly, it's hard to do. The mind suppresses the hurt, anxiety and pain of life, just as it should. Imagine what it would be like inside these minds if it didn't.

Instead, what the new arrival needs and begs is for us to tell them exactly what it's like to go for hours, days, weeks, months, or, for a few of us, even years, without ever experiencing anything that they would remotely classify as a crave.


The moment you begin feeling you've forgotten the early challenge and no longer have anything to offer is the moment when your potential offering becomes greatest. It is exactly what they yearn to hear - that recovery is temporary and it does get better. They want to hear about our boring craveless day and how we wish we could vividly remember and relate to what they're going through but that we find it increasingly difficult to do so.

Again, we don't ever want to discourage any long-term member from returning and posting in time of challenge but only ask that we make such posts as factual as possible. Although I have not had anything that any newbie would consider a crave since December of 2001, I promise to return and post should junkie thinking ever begin occupying this mind.


I know any such post would likely have newbies smiling but they need to understand that although everything is relative and it was only a gust of smoke-filled wind blowing through my mind, that I deeply cherish my freedom, healing and health, that encountering such a gust would scare the heck out of me, and that I would never hesitate to turn to each of you to help set me straight.
We know that we don't say it often enough but sincere thanks to each of you for helping keep Freedom's focus as intense and single-minded as it was when we arrived. Millions of words but only one rule ... just one day at a time ... Never Take Another Puff, Dip or Chew!


Breathe deep, hug hard, live long! John (gold x5)