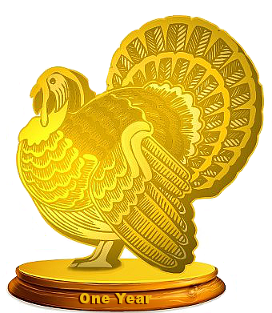 Freedom's Gold Club
Please post your name here in Freedom's Gold Club once you've remained 100 percent nicotine-free for at least one (1) full year. 

Very likely one of the most knowledgeable ex-users in your entire community, we hope you'll share the Law of Addiction others still in bondage when the opportunities arise.  We also hope that you'll return now and then to both share your wisdom with the group's newbies while keeping complacency at bay. 

Millions of words but only one guiding principle to staying free for the balance of life ... no nicotine today, to never take another puff, dip, vape or chew!