Thanks Joel
- Ariella
---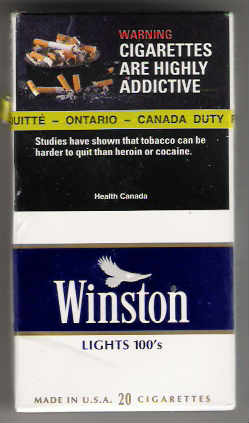 Nicotine addiction is a permanent condition.
There is no such thing as just one !
Last edited by
John (Gold)
on July 8th, 2009, 12:38 pm, edited 1 time in total.
---
I saw a member put up a post with this title and then deleted the post. Not sure what it was all about but I thought this string might be of some benefit to whoever the person was.
---
Hi Joel

That was me trying to pull it up, but I think I messed up and that's the reason I deleted it.I will read up on the thread info again and maybe try another one later

Thanks
---
The fantasy
The reality
---
This article is another one I've read several times, becuase it especially keeps my mental focus on track.
It really is TOO easy to start romancing that perfect one, and dismissing all the rest that made it to where I could barely breathe at night when I'd lay down in bed, breathing a sigh of relief that I had nothing ELSE to do, no other requirements for energy exertion that I had to huff and puff through and couldn't wait to sit down. This really was HOW bad it WAS for me. And KNOWING as surely as if it's carved in stone that having that perfect one doesn't come without strings..it comes with all the rest of those choking, system clogging gag-a-rettes really keeps me where I want to be. Smoke Free and able to do whatever needs doing in my daily life and then some. When I go to bed now I breathe easily and still have energy left over at the end of the day. Gone are the "I can't wait to get this done and sit down" moments. And I LOVE that.
And I love this article too. Thanks Joel !!!
Blessings,
Lazuli
~ Quit Proud For 1 Month 1 Week 8 Hours 45 Minutes 29 Seconds!
1150 Forlorn Gag-a-rettes
still sitting on the store shelves, unloved, unwanted & Definitely NOT smoked ! ~
---
For any new member or any longer term member who thinks that they are "obsessing about smoking." It is much more likely that you are fixating on a cigarette.
---
Last edited by
OBob Gold
on July 8th, 2009, 12:49 pm, edited 2 times in total.
---
Should you ever find yourself fixating on the thought of smoking, use the experience as a golden opportunity to teach both your conscious and subconscious minds the truth. Don't run from your thoughts, confront them!

Maybe there are others but I can only see two ways for us to put distance between us and a long, intense yet bad relationship - time and truth.
---
Fixating on
A
cigarette?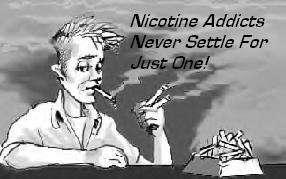 Last edited by
John (Gold)
on July 8th, 2009, 12:51 pm, edited 1 time in total.
---
Fixate on what life was like as an endlessly feeding nicotine addict
Fixate on the dreams those thoughts have fueled!
Baby steps, forget about quitting forever!
The next few minutes are all that matter,
and they are 100% doable!
---
The fantasy
The reality
---
Fixate on this instead.
How many of the 800 million air sacs you started life with
would be destroyed by that next puff of 4,000+ chemicals?
Last edited by
John (Gold)
on July 8th, 2009, 12:54 pm, edited 1 time in total.
---
For Andrew
Andrew, unlike a subconscious trigger generating a less than three minute crave episode, we're capable of consciously fixating on a thought for as long as we desire. If you find yourself fixating use it as an opportunity to question and explore your core beliefs about your addiction, and the destruction it inflicts. Baby steps, Andrew, and before you know it you'll be running like the wind!
---
In the past couple days, there was more than one post by members who admitted to doing some serious thinking about smoking. Folks on their way to or just past gold. I, for one, am glad that they shared. This forum is enriched by our honest sharing of our experiences of quitting.

When I was newly quit, I read posts by old time members who talked about never wanting to smoke. They spoke of total comfort. I assumed this meant they never had even a nanosecond of thought about cigarettes. That, of course, led me to believe that I was retarded in my progress. Because even as my quit time continued to pile up, there were these….thoughts. In the early months of quitting, they plagued me and I was pretty sure they would never go away.

The truth is they have not gone away completely. However, they have diminished to the point that they concern me not at all anymore. I've written before about the fact that as my quit matured the thoughts became harmless little things. A little whoosh through the brain. Completely painless.

The thoughts would only have power if I latched onto them. If I grabbed that thought as it was flying by and captured it and began to stroke it and worry about it and magnify it and reproduce it and clutch it to me….then it would cease to be powerless. It would grow in size and strength and take up more and more space in my brain. I might begin to feel less grateful for my freedom and more like I was deprived of something. Then perhaps some feelings of resentment might arise. Maybe I might even begin to entertain the thought that this one puff leads to relapse business is a bunch of malarkey. I imagine that more than one of you is nodding your head in recognition as you read this. We've all been there---this is junkie thinking. This is one of the long-term results of drug addiction.

Personally, I counteract any tendency to sink into that cycle by taking care of my quit. I do that by reading here at the forum. Reading someone's first post full of fear and confusion and new hope reminds me of where I started. Posting congratulations for an accomplishment reminds me of my own successes. Participating in a parade fills me with a sense of wonder at how well we are all doing with out quits.

There is no denying that those recent posts are scary. They remind us of the deadly power of this addiction. We don't just quit and then lah-di-dah our way through the rest of our lives. Initially, we need to work hard at our quits. Then comes a time when we realize the work is not as hard. We are able to ease up, we think less about it. But, we never get to forget that we are addicts in recovery. Nobody graduates from addiction.

Perhaps some people think that you quit smoking and now it's over. End of story. Close the book. File this away as an unfortunate incident of the past. You don't need to think about it anymore. Well, we do need to think about it - not obsessively, not continually - but it needs our attention. We need to remember how desperate we felt to quit. We need to remember how awful withdrawal might have been. We need to remember how we began to gradually feel better and could concentrate on something besides not smoking. We need to remember how we began to understand that years of smoking had stunted our emotional responses. We need to remember cutting ourselves off from other people in order to smoke. We need to remember that we quit smoking because we valued our lives and ourselves enough to take a frightening step into the unknown territory of recovery.

It's fine by me to get a little scared once in a while. Keeps me grateful for my quit. Reminds me of what a precious gift I am giving myself every day.

So, don't lose heart!

Don't get discouraged!

This is hard work, but it does get easier. All you have to do is keep reading here and you see that. Post after post after post reinforces the message that this is doable and desirable. There is real comfort on this journey and it is yours for the taking as long as you never take another puff.

(There I go stealing Joel's lines again!) Parker - 15 months of freedom & healing and obviously very long-winded today
---
Turn Fixation into a Truth Exercise
In your reading here at Freedom you'll see distinctions between subconsciously conditioned nicotine feeding expectations (what we call crave triggers producing less than three minute crave episodes - Pavlov's dogs), consciously fixating on a thought of smoking (something that can last as long as the conscious mind is capable of staying focused upon a single topic), and thinking about the topic of smoking without wanting to smoke (hopefully what you're doing now and will do throughout much of your day as you continue to study your dependency and even watch others to learn more about the grip it no so long ago had upon you).
Although conditioned cues are rarely triggered by fixating (as it was not an ingrained tobacco use pattern that most of us engaged in), in theory, thinking or fixating can exist on both sides of any conditioned habit trigger, and thinking about smoking, even during recovery, always has the potential to lead to fixation. Confused now? Don't be.
The bottom line isn't so much the source of any present wanting, the degree of anxiety associated with it, or even how long it last, but whether or not we'll provide an honest response to it. The most common fixation is every drug addict's dream of controlling the uncontrollable and smoking "just one" but when it comes to true chemical dependency, one is "always too many and a thousand never enough."
Don't try to chase the thoughts away or hide from them. Take them on head-up. If you are absolutely convinced that you like the collective taste of the 4,000+ chemicals present in each puff, that include 43 known carcinogens, then take that next step and acknowledge that your brain is chemically addicted to just one primary chemical - nicotine - and that you would no more smoke nicotineless tobacco than you'd smoke dried leaves from the yard.
The new Nicotine Free Quest cigarettes are proving to be a joke as thousands of smokers purchased one pack while almost none return for another. But even if you are that remote tobacco lover who loved it so much that you wanted to smoke smoke even without the nicotine, is that burning desire worth destroying your body's ability to receive and transport life giving oxygen? Is it worth spending what were to be your golden years fighting with every ounce of your energy to inhale enough oxygen to keep your body alive? Is it worth a roughly 50% risk of a birthday in the vicinity of your 60th being your last ever, or a 25% chance that you will not live beyond middle-age?
Fixating upon a cigarette is an invitation to accelerate psychological adjustment and recovery by fixating upon truth. Like it or not, we are drug addicts. The only question remains will we keep our addiction arrested or will it keep us arrested? The key to determining which side of the bars we'll live on is one powerful puff of nicotine. The choice is ours and there's only one rule to keeping our healing and freedom alive - no nicotine today!
Breathe deep, hug hard, live long,
John
Last edited by
John (Gold)
on July 8th, 2009, 12:56 pm, edited 1 time in total.
---
Fixating on
A
cigarette?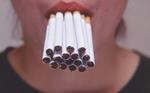 Create a more honest vision as there is no such thing as just one!
One is too many and a thousand never enough!
Last edited by
John (Gold)
on July 8th, 2009, 12:59 pm, edited 1 time in total.
---
Well I have been fixating on something today. this has not been one of my better days. I am not sure what is wrong. I just dont feel very good. Have had thoughts of smoking. instead I have eaten more today than normal. I also keep telling myself that I had bad days when I was smoking. Maybe I am just down in the dumps today. I think I will read a bit more then just go to bed. Maybe I will go to sleep and tomorrow will be better. I didnt want to make a post for help. I know what I am suppose to do and I am reading. If tomorrow is not better i will post and ask for some suggestions. I like what Parker wrote :Dont get descouraged"
Laurie
---
Fixating on "
A
" Cigarette?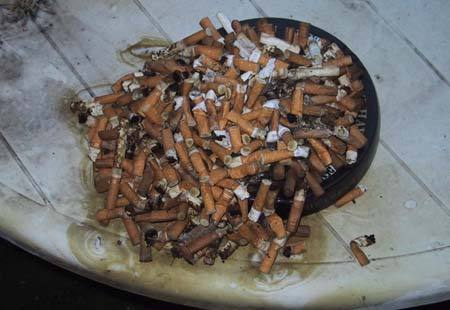 Last edited by
John (Gold)
on July 8th, 2009, 1:01 pm, edited 1 time in total.
---
There are at least 43 carcinogens inhaled with each puff.
Fixate on the fact that 87% of all lung cancer deaths are
the result of inhaling mainstream cigarette smoke.
Fixate on the fact that a male smoker's risk of those 43
carcinogens causing them lung cancer are 2,200% greater
than for someone who doesn't inhale 43 carcinogens.
Last edited by
John (Gold)
on July 8th, 2009, 1:02 pm, edited 1 time in total.
---
How many of the 800 million air sacs that we each started life with would be destroyed by that first puff of relapse and the 4,000+ chemicals that are collecticvely referred to as tar? How many healthy air sacs do each of us have remaining, 700 million, 600 million, 500 million? Do we have enough left to comfortably complete this amazing journey called life?

As the ALA is fond of saying, "when you can't breathe nothing else matters." Do you want to see what advanced emphysema is like? Try breathing through a straw for a minute or two. Imagine that being your entire day. Imagine the exertion of walking from the bed to the bathroom being almost too much to handle. Imagine the straw getting thinner and thinner and thinner.
Last edited by
John (Gold)
on July 8th, 2009, 1:03 pm, edited 1 time in total.
---
Thank you

Butterflies 2 months and a bit.
---
---
Flavor, pleasure, friend, boredom, stress, love,
extra pounds, I can't, what's the use now ...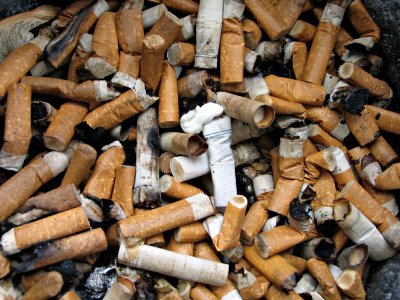 Conscious Fixation - an opportunity to set the record straight
Last edited by
John (Gold)
on July 8th, 2009, 1:13 pm, edited 1 time in total.
---
I was reading through the board this morning to see issues that I would like to address. I think I read one member's post who was saying he or she was wondering what it would be like if he or she would smoke a cigarette now after being off for a period of time. I was going to attach a number of links to that post, this being one of them. If I run across it again I will attach these links and a few others.
---