Thanks Joel!! You have left no stone uncovered. Just what I needed...I feel relieved and renewed. *Candy*1month,1week,6days
---
The Joy of Smoking
Out on the town, you watch as your good friend Bill lights-up and **** down a deliciously deep puff, and then lays the pack on the table between you. Cindy, your talkative co-worker, blows smoke your way while gloriously waving her cigarette like a conductor's baton. Arthur and Denise, two smoking strangers, gravitate toward one and other and engage in lite-hearted conversation while guarding a store's entrance. While stopped at a light, a deep relaxing puff is inhaled by Ellen in the car beside you. "Oh but to again share in the joys of smoking," you think to yourself, "to puff, to taste, to blow, then relax." The joys of smoking???? Joy? Joy?
Yesterday, Bill stepped in a pile of dog dung but failed to notice until he turned around and was puzzled by the strange brown tracks across his sky blue carpet that seemed to lead to his right shoe. Bill's sniffer has been almost useless for over 20 years. A pack and a half a day smoker, he has experienced two cases of pneumonia over the past 3 winters, with the last one putting him in bed for 6 days. Struggling for each breath, Bill still managed to smoke a couple each day. His doctor has pleaded with him to quit but after a half dozen failed attempts, discouragement fills his mind.
Cindy's two teenage sons are onto her almost daily about her smoking. They can't walk anywhere as a family without her cigarette smoke finding the boys. When it does, they make her want to crawl into a hole as they both start coughing and gaging as if dying. When smoking, they never walk together, it's either ahead or behind for lonely mom. She dreads the seven hour drive to her parent's house next week, but she can no longer make excuses for visiting only once in 3 years. Cindy knows that they'll pass three rest areas along the interstate but it will be difficult to fib about having to go to the bathroom at all three. Two will have to do.
She skips making breakfast to ensure that the boys will demand that they stop to eat along the way. Cindy shakes her head after coming back in from loading up the car. Not only does she have a cigarette in her hand, the ashtray on the table is smoking one too. Before leaving town she stops to fill up with gas while managing three quick puffs, as she feels far more secure after stuffing two new packs into her purse.
Arthur, a 54 year old 3 pack a day smoker, has large cell lung cancer in the right lobe. The slow growing tumor is now almost 6 months old and a little bigger than an orange. Arthur doesn't yet know. Although he has twice coughed up a small bit of bloody mucus, he quickly dismissed it both times. Frankly, he just doesn't want to know. There is a bit of chest pain but that's nothing new, as chest tightness has occurred on and off for the past couple of years. Additional thick bloody mucus will soon scare Arthur into a doctor visit and a chest x-ray. The delay will cost him a lung. Over the next 3 years he will battle hard to save his life. In the end, he will lose.
A workaholic, Ellen has done very well financially. Her life seems to have everything except for companionship. A three pack a day smoker, she constantly smells like a walking tobacco factory and often turns heads and noses when she walks into a room. A serious chain-smoker, she tells those around her that she enjoys her cigarettes. Deep down, she believes that she just can't quit. Her car windows, house blinds and forehead continually share a common guest - a thin oily film of tar and other chemicals. Ellen has a date next Friday, a two pack a day smoker named Ed.
Denise started smoking at age 13 while her lungs were still developing. Constantly clearing her throat, her breathing capacity continues to slowly deteriorate. Smoking wrinkles above and below her lips make her look far older than her 32 years. Fifteen pounds over weight to begin with, Denise successfully quit for almost 3 weeks, before throwing in the towel when she notice that she'd outgrown her entire wardrobe. Two months later, still depressed over her defeat, the new weight remains with her. Already on high-blood pressure medication, she is about to become a regular user of anti-depressants. Fortunately for Denise, a friend will tell her about an on-line support group called Freedom, where she will soon taste victory over her addiction while receiving lots of wonderful advice about controlling her weight.
Breathe deep, hug hard, live long, YQB John : )
---
Hi Joel!

How horrible!! Hard to believe that I was doing that to my lungs. Thank you for these photos. I have printed them and have them on my bulletin board to remind me to never be tempted watching others smoke.

Barb H
---
This thread is EXCELLENT! I logged on to Freedom tonight, intending to lament about how I'm getting ready to face a big test.
I've been luckier than most during this quit, because for the entire time, I've stayed with my parents, both of whom have quit smoking. I don't have any friends here, because they moved here after I left home to go to college. So I've been in a totally non-smoking environment, apart from passing by a few miserable souls shivering in front of public buildings.
Tomorrow I'm driving back to school--a 13-hour drive. The drive I'm looking forward to. My car smells good, I smell good, and I won't feel sick with a sore throat when I get home. (When I was a smoker, I smoked more on road trips, and would always get a sore throat.)
But it is with trepidation
that I go to see the friends I dearly love and miss. My friends, who unfortunately smoke.
I live with my brother and a roommate there--both of whom smoke.
Fortunately, they stopped smoking in the apartment.
So before I read this thread I was all worried about going back to Austin.
I was afraid that seeing my friends smoke would make me want to smoke. But now, I've got that Palmolive bottle and the tar-encrusted cancer lung in my brain. I'm really going to be glad I'm not the smoker.
And maybe, just maybe, they'll be looking at ME, thinking, "She looks like she's really enjoying not smoking! I wish I could do that!" And then maybe they'll be on here...
THANK YOU AGAIN, FREEDOM!
YQS, Mary
Free and lovin' it for one month, 5 days, 20 hours... saved about 2 1/2 days of life already!
---
The Palmolive Bottle smoking demonstration.
Again you can see how the smoke had darkened the bottle after about a few hundred cigarettes. You can start to see how the smoker's lungs below became so discolored. Smokers don't just put a total of a few hundred cigarettes in their system; they literally deliver hundreds of thousands of cigarettes over their shortened lifetime. This discoloration effect is more than just aesthetically unpleasant--it is in fact deadly.
This picture looks like it was an exhalation after about 10 previous exhalations, not that much is seen in this particular photo. I normally get a tremendous amount of smoke out of the bottle with every drag, normally we can smoke up a room with one cigarette. If you look at the mouthpiece of the bottle, it is almost solid brown with tar. It used to be clear. I have used this bottle with somewhere between 300 and 400 cigarettes. While that may sound like a lot, most people smokemore than that in any given month. Even the bottle is pretty yellow and I blow out almost all of the smoke used when it inhales. The bottle is dry allowing me to do this, your lungs are moist trapping most of the tars when inhaled. Literally over 90% of the tar that is inhaled stays in the lung, when you see a person exhale they are literally blowing out about 10% of the smoke.
When viewed this way, even one puff seems disgusting to most people. While the bottle may appear brown from just a few hundred cigarettes, lungs get browner and the discoloration poses much more than just a risk of looking bad. The 4,000 chemicals that turn the lungs brown are downright deadly, as can be seen in the photos below.
Non smokers lung with carbon deposits from pollution
Smokers lung with cancer. White area on top is the cancer,
this is what killed the person. The blackened area is just the
deposit of tars that all smokers paint into their lungs
with every puff they take.
To add a little more perspective to the demonstration, here is another way to see how much tar actually gets into the lungs from smoking. Below is the picture of a smoking machine.
This machine smokes 2,000 cigarettes a day, mimicking smokers puffing patterns to capture equivalent amounts of tar as would a smoker. In one day the machine captures the amount of smoke in the picture below.
This is the same amount a pack a day smoker will paint in his or her lungs in a little over three months. You can see why the lungs are so discolored. But again, the discoloration is a minor issue. It is not that the lungs look altered, it is the fact that there are thousands of chemical being deposited with over 40 that are cancer causing chemicals. Again, keep seeing cigarettes for as they are and your logical choice will be to always never take another puff!
As long as I am bringing this one up again, figured I would add another dimension to the story. The bottle above with the tar collected from 2,000 cigarettes. If a dilute form (dilute, not concentrated is as often done in animal experimentation to demostrate that chemicals are carcinogens) of this tar is painted on the skin of mice, 60% of the animals developed cancer of the skin within a year.
Many chemicals currently banned for human consumption were removed from usage if they even caused 5% or less cases of cancer in similar experiments. Cigarette tars contain some of the most carcinogenic chemicals known. Consider this when watching people smoking and exhaling only 10% of the tars they actually take in. Watch them smoke and it will strengthen your resolve to never take another puff!
---
I am a grill cook and sometimes I have to scrape the flat-top with my spatula to get the crud off that accumulates through the shift. I make a lot of "veggie melts" and those make the flat-top very gunky. All of that crud gets on the spatula and I wipe it off into the grease trap. Well, it's not exactly the same crud that smoking puts into your lungs, I guess, but it is the result of burning vegetable matter so I figure it qualifies as tar or at least tar-like. When I look at it I can't believe I would paint something like that into my lungs. Gross.

Alex
1 month 3 weeks 3 days
---
For Hoop. Something to think about when watching your "Smoking Buddies." Hopefully you will be setting an example for them that might just help save your buddies lives. After all, what are friends for. Prove to them that quitting smoking and being able to stay smoke free is as simple as just knowing to never take another puff! Joel
---
"Most smokers enjoy a very small percentage of the cigarettes they smoke. In fact, they are really unaware of most of the cigarettes they smoke. Some are smoked out of simple habit, but most are smoked in order to alleviate withdrawal symptoms experienced by all smokers whose nicotine levels have fallen below minimal requirements. The cigarette may taste horrible, but the smoker has to smoke it. And because the majority of smokers are such addicts, they must smoke many such cigarettes every single day in order to maintain a constant blood nicotine level.

Don't fantasize about cigarettes. Always keep a clear, objective perspective of what it would once again be like to be an addicted smoker. There is no doubt at all that if you relapse to smoking you will be under the control of a very powerful addiction. You will be spending hundreds of dollars a year for thousands of cigarettes. You will smell like cigarettes and be viewed as socially unacceptable in many circles. You will be inhaling thousands of poisons with every puff. These poisons will rob you of your endurance and your health. One day they may eventually rob you of your life."


---
Watch them, study them, it's amazing what you'll learn. In a social setting you can almost see their triggers at work as they tank up early and often. If they've been deprived of nicotine for any length of time watch their expression with that first powerful puff and how long it takes to arrive in the brain (8 seconds). You can almost sense their

relief as they waited too long.

Endless compliance with nicotine's two-hour chemical half-life, a host of triggers that include being with other smokers (teen peer pressure having grown old), joy, sadness, boredom, watching anger during story telling quickly generate acids that neutralize reserves of the alkaloid nicotine, alcohol generating acids and doing the same based upon the amount consumed, and all their urges and craves are mandatory or they'll soon find themselves going through withdrawal.

You are watching drug addiction at work, us not so long ago. How many of the smokers you see have any idea whatsoever of why they really smoke, of the law of addiction, or know nicotine's half-life inside their body or how long it would take for their body to be free of nicotine and 90% of its metabolites? How many of them appreciate why those first couple of cigarettes in the morning were always the best (3 to 5 nicotine half-lifes and their nicotine reserves level somewhere down around their socks)? How many of them know the maximum length of time that a subconscious crave episode will last (less than three minutes) or that time distortion is almost universial nicotine dependency recovery symptom?

If you asked them how they'd measure success at quitting, how many of them would pick the biggest bite possible (quitting for life) instead of a manageable and realistic measurement (full and complete success one day at a time)? How many of them have any idea how their brain became addicted or that nicotine's half-life now dictates flow of neurochemicals generating unearned rewards, altering mood or when their body will prepare for fight or flight (adrenaline)?

Nicotine is just a chemical with an I.Q. of zero. It does not plot or conspire even in social settings. Knowledge is power. It's amazing what we can learn by looking at where we've been. Only one rule, no nicotine today, Never Take Another Puff! John
---
Here in the U.S. at least $11.2 billion in annual tobacco industry marketing (2001 F.T.C. data) creates an image that is in the opposite direction and as far from Joel's above graphic as the mind can possibly image. A lifetime of viewing, that marketing has had an amazing impact upon our entire society and has burned a lasting impression into each of us. Today, it is rare to find a location where you can buy gasoline in the United States without nicotine ads almost wrapping their arms around you.

As we watch smokers smoke nicotine reflect upon where they are smoking, who they are with (are impressionable children watching, with other smokers or alone), what activity they're engaged in, where are they headed and how long they may be there (watch them carefully before heading into a store), where they've been and how long they've been without, or is stress or alcohol (acid producing events) depleting their body's reserves of the alkaloid nicotine at an accelerated pace.

The amount of nicotine remaining in the human body is depleted by roughly half every two hours (it's half-life). By the time a smoker awakens after eight hours sleep their nicotine reserves are somewhere down around their socks. Watch the pack-a-day smoker **** down that first nicotine laden smoke of the day. Watch that first puff and their face as you can read nicotine arriving in the brain 8 to 10 seconds later and, through cascading, unlocking the flow of more than 200 neurochemicals within their brain and body.

They quickly forgot what it was like when life not nicotine controlled their neurochemical flow. Addicted to a central nervous system stimulant they have little, if any, remaining memory of how calm, relaxed and quiet life once was capable of being. Only one rule to staying on this side of the bars and keeping my now arrested dependency on the other, no nicotine today John, Never Take Another Puff! John (Gold x5)
---
This post helped save my quit when my smoking housemates moved in...(friends of my husbands...definitely not my choice)...and it was so hard watching them all...including my husband go outside with their cocktails (which I don't drink either)...and have their smokes. At first I was jealous with envy...not because of the smoking but because my choices were making me "Not part of the group"...the same feeling I had struggled with while I was smoking...only right then I felt like the table had been turned on me. That was originally in the fall when the weather was nice. I live in San Diego...The weather is actually rather nice all year...but it does tend to rain during the winter. And we had a very wet season this year!!!! So, as the rain began, I just sat back and realized that "No, I was not part of "that" group"...but nor did I want to be...for a multitude of reasons...first I dislike being around alcohol...second I dislike being around smoke...Third...I always hated having to stand out in the pouring rain to feed my addiction (even when I was an active addict).

So, Nope, I'm no longer part of "that" group...but who cares...I'm a member of the "Gold" club now...a group that I'm proud to belong to...and as long as I never take another puff...I'll never have to stand out in the rain feeding my addiction again.

And once again...Thank you for forever ruining smoking for me!!!! If the picture in this post don't do it...then nothing will!

Forever Grateful,

~Kerri
---
My two best friends smoke. We have ben in the habit for the last five years of calling each other for smoke breaks. "Hey, wanna smoke a cigarette with me?," either of them would ask and I would say, "Sure." And then we'd smoke together. Last night, Brooke called me for a smoke break and my boyfriend thought it s was mean. She knows that I quit. But I explained to him that she doesn't even know what she's doing. She needed her fix, part of that habit was calling me and that's what she did. I still said, "Sure" but I just listened to her smoke.

Thanks for the graphic. It's great to see something that breaks niccotine addiction into simple brain mechanisms.
Carina
smoke-free for 1 week, 6 days, 23 hours, 1 minute
---
But I explained to him that she doesn't even know what she's doing. She needed her fix, part of that habit was calling me and that's what she did. I still said, "Sure" but I just listened to her smoke.
Carina,
You did the right thing in my opinion.
I tend to keep to go outside and watch my coworker smoke.
It gives me a chance to watch that cigarette burn down, it gives me a chane to see how much fumes the smoker inhales and how little comes out of that greyish colored poison.
Usually the people I watch smoking ask me if it's hard for me to watch them smoke and my honest answer is yet after 4 weeks (not green...) "I still like the smell but I hate the stink..." That sometimes triggers laughter and sometimes a coughing attack on the smokers side. Really depends on the temperature if the coughing attack is taking over or not... LOL
All I'm saying is that I am still not bothered militantly to fight anybody who lights up around me, in fact I stay close by when I could walk away. Why??? Because it refreshes my mind to the big lies associated to the smell of cigarettes (Raisins & Marzipan when fresh in Packs) and the color of the smoke that just goes of the cigarette, and then greatly different the smell it has when it comes out of smokers lungs or sticks to somebodies cloths...
When the passive smoke is over, I walk away, knowing that these sticks will never get me back into their grip, and smokers tend to talk about non smoking while smoking... So I use this as a chance to tell people that even they can quit. My Coworker has started to ask questions
NTAP!
JJ
---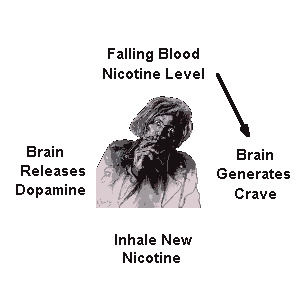 Last edited by
John (Gold)
on August 9th, 2009, 4:07 pm, edited 1 time in total.
---
Joined: January 16th, 2003, 8:00 am
Last edited by
Sal GOLD.ffn
on August 9th, 2009, 4:15 pm, edited 1 time in total.
---
| | | | | | |
| --- | --- | --- | --- | --- | --- |
| Video Title | Dial-Up | HS/BB | Audio | Length | Added |
| The Palmolive bottle demonstration | 2.84mb | 19.1mb | 1.15mb | 07:45 | 10/11/06 |
Last edited by
Joel
on August 9th, 2009, 4:31 pm, edited 1 time in total.
---
Joined: January 16th, 2003, 8:00 am
Last edited by
Sal GOLD.ffn
on August 9th, 2009, 4:34 pm, edited 1 time in total.
---
An excellent thread. I had recently been watching people who smoke and at times feeling jealous that they were smoking. Some honest reflection revealed I was engaging in junkie thinking. This thread, and I can't believe I haven't seen it before, has changed the way I now look at people who smoke. Thanks,

I'll be silver in 10 more days
Paul
---
Joined: January 16th, 2003, 8:00 am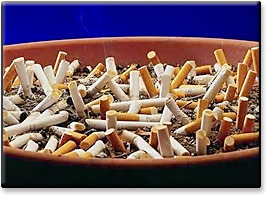 Remember?
Last edited by
Sal GOLD.ffn
on August 9th, 2009, 4:39 pm, edited 1 time in total.
---
Joined: January 16th, 2003, 8:00 am
Last edited by
Sal GOLD.ffn
on August 9th, 2009, 4:41 pm, edited 1 time in total.
---
Reading through this thread, it's surprising to me that people don't develop cancer sooner!! Of course smoking causes cancer! Look how icky it looks and smells. I might have nightmares about tobacco tar tonight.
---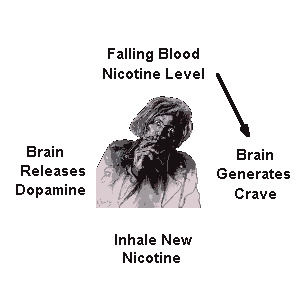 ---
Joined: November 13th, 2008, 2:04 pm
Last edited by
Joel Spitzer
on October 30th, 2011, 1:59 pm, edited 1 time in total.
---
Joined: November 13th, 2008, 2:04 pm
---
---