Joel,

I really like this one, very powerful.

Cory
---
For TrulyFreeMe.... No Shame! You Won!
---
Someone on this site said somewhere (can't remember who or where, I still got that foggy head sometimes)
that:
The quote was from ... Yoda
I love it. It says what Joel is saying up the top of this page. We have to just not smoke, no matter how much we think about it, talk about it, worry about it, write about it. Just 'Not Do' a Puff. Ever.
Leonie
40 days off the nicotine delivery sticks
---
Actions speak louder than words - or thought - "A thought for a cigarette will never cause a person to go back to smoking-only an action can do that. The action is a puff on a cigarette or any administration of nicotine from any source for that matter."
Hi Quit Buddies! I saw some posts for preparing for the first weekend and I remembered this one. It really touched my heart when I was experiencing my "first weekends". I hope it encourages all who are experiencing their first weekend or "first weekends".
HAVE A GREAT ONE -

WHILE BEING FREE

-

WHILE NEVER TAKING ANOTHE PUFF! !
Katie -

After 40 Years!

Free and Healing for One Year, Four Months, One Day, 12 Hours and 53 Minutes, while extending my life expectancy 28 Days and 20 Hours, by avoiding the use of 8305 nicotine delivery devices that would have cost me $1,694.83.
Last edited by
Crystal View1.ffn
on March 22nd, 2009, 10:48 pm, edited 1 time in total.
---
Joined: January 16th, 2003, 8:00 am
Only the action of putting nicotine into your body is going to cause you to relapse.
A smoking dream has no power unless
you
turn it into reality.
Never take another puff, dip, chew, or any form of nicotine in your waking life and your healing will continue.
Sal
3 years comfortably and happily free and I still occasionally dream of smoking.
---
NTAP
I have been quit for 1 Month, 6 Days, 12 hours, 48 minutes and 3 seconds (37 days). I have saved £155.76 by not smoking 750 cigarettes. I have saved 2 Days, 14 hours and 30 minutes of my life. My Quit Date: 08/03/2006 00:00
Cathy, Happy ex-smoker
---
Joined: January 16th, 2003, 8:00 am
Last edited by
Sal GOLD.ffn
on March 22nd, 2009, 11:00 pm, edited 1 time in total.
---
Joined: January 16th, 2003, 8:00 am
Words to listen to instead of relapse words: Never take another puff.
---
Thoughts or dreams will not cause you to relapse, Only ACTION - ingesting nicotine by some method - will cause relapse and forfieture of your control of your addiction dependency & hard-won freedom.
Relapse doesn't 'just happen'. It is ALWAYS a conscious decision to administer nicotine by any of the many creative and convenient methods readily available to nicotine addicts everywhere. Justification is another word for excuse.
---
Joined: January 16th, 2003, 8:00 am
Never take another puff
Last edited by
Sal GOLD.ffn
on March 22nd, 2009, 11:13 pm, edited 1 time in total.
---
YES I HAVE UNDERSTOOD THE SIMPLE UNDERLYING MESSAGE..IT TAKE MIN 2-3 MIN OF ACTION TO GET STARTED SMOKING. SO, THOUGHT MAY OCCURE BUT IF YOU NEVER GO TO THE CIG STORE, OPEN YOUR MONEY-BAG, BUYS CIG AND SEARCH FOR LIGHTER AND LIGHTS IT...CONTROL YOURSELF BEFORE YOU LIGHT UP. THATS ALL NEVER DO SUCH ACTIONS AGAIN. STAY SMOKE-FREE.
UJJWAL SAHA
---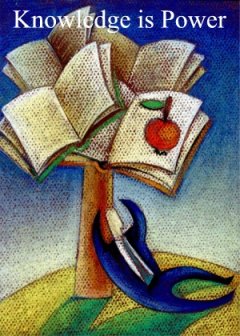 ---
This kind of knowledge is saving my life. Thanks for bumping it.
Amanda
(currenlty w/o quit meter, but just hours from reaching 8 weeks)
---
This was written almost 10 years ago, but I could have written it this morning. It's truth resonates every fiber of my being. I have really been struggling lately and feeling exactly what this thread is talking about. Feeling like I should know better. I should be better than this by now.
I am 3 months into my quit. Sometimes it feels like forever and I get sooo tired of trying and trying and trying. Yet I struggle to ask for help for all the reasons listed in the previous post. Pride, embarrassment, fear of discouraging a newbie.
I will be very honest and say that every crave only lasts about 15-20 seconds, but lately they are coming every half an hour or so. That might not be true but it feels like it. I thought I should carry a pen and paper and write down every crave and see how often it really is and how strong the crave is and how long it lasts. I'm pretty sure it would be a lot less than my addiction is telling me right now.
I haven't been on why quit for several weeks. I stopped journaling over a month ago. Thought I had it made. It was going soo smooth. I thought I had accomplished the task and allowed myself to neglect my quit just like knowbutts talks about.
I am determined to step back and take better care of my quit. I won't let life and my mind get so busy that I get caught off guard and become weaker and weaker.
Quit 3 months, 4 days, 4 hours, 22 seconds.
---
Hey I so totally understand and have just hit 3 months..... I guess we all feel we should be "over it" by now..... well it's the longest relationship I've had with anyone/thing and I am still in withdrawal..... maybe I always will be to an extent but I am not going back.... no way...... I know it's a daily struggle.... but hey it was becoming a daily struggle smoking everyday..... (after 32 years of 25 a day) I spend a  lot of time each day thinking about not smoking!!!!


Yes I also crave and I think physically too still...... I think the quote you found is so true....


I have decided my journal is for me to note stupid things to myself if I need to..... I also know that the staff are here and they always respond really quick when I am having a bad day....if your having a bad day say it shout it.... let it out let it go.... get help get praise for how far you have come, cos you are A.May.Zing you have done so well........ I know, even though I have not done it yet, that the next three months will not be as bad as the last........ 


Stay strong.... Stay Free..... Best


Maggie




---
3m 18:55 smoke-free, 2,291 cigs not smoked, £492.57 saved, 1w 22:55 life reclaimed
---
Joined: November 13th, 2008, 2:04 pm
---