God bless you, Neal. I'll be praying for you.
---
God bless you and your family, know that you are all in my prayers.

Endura
---
Joined: November 11th, 2008, 7:22 pm
Neal, Joel produced the following video clip that we hope brings you comfort.  There's two links because YouTube for some reason appears to again be limiting clips to ten minutes.  As I wrote earlier, we're each with you in spirit and you're in our prayers.   John

---
---
Neal,
I think of you every day.  I hope you are healing, and your soul is happy.  You are brave.  Tomorrow I turn silver and I dedicate the last 6 month of my recovery and freedom to you.  

Your sister in freedom,
Lisa
---
Hi Neal, I am beyond words with how sad I am to have read your story; I had just started reading your posts from the beginning for some reason, and then I read about your diagnosis. I tell you, I've never met you but if I had a magic genie grant me just one wish for my whole life, I would ask that the clock be turned back for you. I promise to uphold you and your family, your daughter and all the others who love you, in prayer, and I will share your story as needed with anyone who has shown as much strength and fortitude in the face of hardship. And by the way, you said the addiction will win by taking your life early. NO. You win, please believe that, because you are not smoking or trying to smoke as you go through this. You still win, and your story will change lives. I know it.  Prayers for you, may you feel strengthened and believe that God can comfort and carry you now.  -Sylvia, healing for 33 days now after 25 years of nicotine addiction.
---
Neal,I hope and pray that you are feeling okay.  I too think about you everyday and I hope that you are getting better.  I noticed that you are six months nicotine free and wanted to say congratulations to you from the bottom of my heart.  You, me and everyone on this site are kicking this addiction, were helping others kick this addiction and were hopefully stopping anyone from starting.  I remember your post around three months, the one where you felt like you were lost and John, Joel and others helped you get out.  So thanks for grabbing my hand and making sure I got out with you.  Six months, silver.  Congratulations Neal.
Laura
quit date 01/17/2011
---
Neal,



There are no words.


Ben (strat)
---
Neal, My thoughts and prayers are with you and your family.

Will
---
Neal,

You are in my thoughts and prayers...

Rajan
---
Neal,
I just wanted to stop by and say that I think of you often. You and your family are in my prayers.

Christine (AlohaORPrincess)
Quit Date: 3/12/11 - Free and Healing for Six Months, 2 Hours and 22 Minutes, while extending my life expectancy 12 Days and 18 Hours, by avoiding the use of 3682 nicotine delivery devices that would have cost me $723.45.
---
I just got the news, Neal--there's so much to try to keep up with here--and you're in my prayers as well. Keep the faith and continue to show the strength you've always shown here.
---
Neal,
 I don't get on here much anymore. I got stable and comfortable in my quit and life got busy.  I did come around the first of the year to help with the newbies. I remember you well and I guess it makes this hurt more. Neal, I am so sorry. Life is so precious. I work in a teaching university hospital that is 5 hospitals side by side, Neuro, Cancer, Childrens, Womens and Memorial.  I see some sobering sights every day. Parents pushing severly deformed children in wheelchairs, adult children with parents facing hard decisions, babies with trachs, young teens bald and pale, burn victims, etc. EVERY DAY I am grateful for my quit and I pray I don't pay for the addiction later. I don't know why this happened to you. So many gamble, some lose, it is random luck to get away with it. I know the brave families and patients I see everyday strengthen me. Your bravery and public sharing of your journey WILL help others. Possibly and likely will prevent someone else from the same suffering. I pray you have peace, energy and long, wonderful days with your family. I pray for a miracle for you and yours.
Regards,
Terri
---
Neal,

I've been away from this site for far too long but I am so sorry to hear about your illness.
My aunt is going through the same thing right now and I know how hard it is. Whatever happens, just know that you did the right thing by quitting and you will be rewarded in the long run for it. You took your life back and are now living it by your rules, not some chemicals.
Never give up hope and never surrender.

Your friend you've never met,
Koop
---
Joined: November 11th, 2008, 7:22 pm
Neal T. Curtis - NoNicNeal
Father, Husband, Ex-smoker
1958 - 2011

---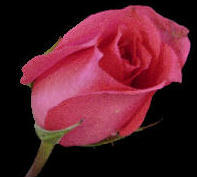 With heavy hearts we learned that Neal T. Curtis, 53, died on July 10, just five weeks after diagnosis with lung cancer and 25 days after his final journal post.   I spoke by phone with his surviving wife Debra last night expressing Freedom's heart felt condolences.  
A Veteran of the U.S. Army, Neal was a Protestant, a member of B.P.O.E. #1511, American Legion Kirby Stewart Post 24, and the V.F.W.  Predeceased by his father, Edward J., Jr. and brother, Mark A., he is survived by his wife, Debra, his daughter, Kristen both of Bradenton, Fla., his mother, Ruth of Holmes Beach, Fla., his brother, Edward J., III of Deltona, Fla., and his sister, Cheryl of Batesburg, S.C. A memorial service was held on July 23, 2011 at the B.P.O.E. #1511.  
I've invited Debra here to read Neal's inspiring journal and to share in the joy and love he felt in being free.  We'll keep his journal open so that those wishing can share their thoughts.  
It's sobering to think that smoking's risks linger so long after quitting.  After a dozen years of healing and risk reversal, I'm still not yet out of  risk's woods.  But even with a decade of aging, these years have been vastly healthier than those that preceeded them. It's clear from reading Neal's thread that he felt better, was loving and living life, and that he relished his quit, a fact Debra confirmed last night.  I leave you with one of my favorites, Neal's post at day 73:
NoNic4Neal wrote:

---

Well, I'm on Day 73 today and all is going well. I'm loving my freedom and I feel very far away from the possibility of using nicotine. I haven't been quit so long that I forgot what it was like to have my life revolve aroung smoking, but I have been quit long enough to see how much better life is now that I'm finding the real me. I did gain about 10 pounds, as predicted, but I know that will soon come off. I'm finding I have a lot more time on my hands. I've already painted the whole outside of my house, and now I'm working on re-landscaping the entire back yard. (All with the money I've saved from not smoking!) It truly is getting better and better. YQB Neal - NTAP  
Although no longer with us and posting, I hope Neal's wife and daughter are comforted by the fact that Neal's zeal, love of his freedom and memory lives on in so many hearts and minds.   Peace be with you!
Breathe deep, hug hard, live long,
John - Gold x12
---
This news brings great sadness, just as his diagnosis did. I didn't know Neal other than through his postings, but he was one of the many who inspired me in my darkest hours to keep going, letting me know that it was so worth it and that it would get better.
With his diagnosis he brought to the forefront a smoker's worst fear, did I quit in time.  Unfortunately none of us know what the future holds for us other than we can continue to make the choice every day Never To Take Another Puff and embrace the Freedom we have worked so hard to achieve.
Debra and Kristen,
My condolences. Know that with his story he will live on and continue to inspire us and the others to come.
Christine (AlohaORPrincess) - Free and Healing for  6 Months, 27 Days (210 Days), 2 Hours and 6 Minutes, while extending my life expectancy 14 Days and 14 Hours, by avoiding the use of 4202 nicotine delivery devices that would have cost me $826.46.
---
I haven't been here for awhile...I just started reading Neal's post from the beginning and was in tears at the end.  I'm so sorry for your loss.  Neal was a inspiration to many people on this site....including myself. 

Laura - Free and Healing for One Month, Twenty One Days, 23 Hours and 4 Minutes, while extending my life expectancy 3 Days and 14 Hours, by avoiding the use of 1039 nicotine delivery devices that would have cost me $261.29.
---
Joined: November 11th, 2008, 7:22 pm
[color=]
From:
Leslie [/color]
To:
john@whyquit.com
Sent:
Saturday, October 08, 2011 7:57 PM
Subject:
Neal T. Curtis
I am a frequent reader but not a member of WhyQuit, having discovered the site too far along in my quit to qualify for membership, and I wanted to let you know how saddened I was to read of the death of Neal T. Curtis. His post "
The Real Me vs. the Junkie
" is one of my favorites on WhyQuit. Please count me among those who are thinking of his wife and daughter and if you think it is appropriate, please pass my condolences on to them.
Thank you,

Leslie
---
I am so sorry to hear about your loss.  Neal was and will remain an inspiration to me and others that join this site.  I am deeply sorry for your loss and my thoughts and prayers are with you.Laura 
---
With a heavy heart and tears dampening my eyes I post my sincere condolences to the family and friends of Neal. God speed, Neal. You will be missed.

CWZero_K (CWZ)

Gary
---
I have been hoping and praying for Neal.
My deepest sympathies to the family.
Sarah52
---
aryeh36.FreedomFromTobaccoQuitSmokingNow

aryeh36.FreedomFromTobaccoQuitSmokingNow
---
So so so sad.  My quit is only 1 month after Neal's was and this is just shocking news.  Condolences to his whole family and know that he was an inspiration to us!!

Wendy
---
Thank you, John. 
Deepest sympathy to you Debra, Kristen, Ruth, Edward and Cheryl. Not mention the hundreds of others who were blessed to have known Neal.  


Please know that Neal's love, light and courage will never be forgotten. 


Much love, 
Lara 
---
I was so saddened when I got the news of Neal yesterday.  I never knew you in person but felt I did in a way after reading your posts - you were often in my thoughts. You were a great inspiration to me and my husband who both quit this year. Go well Neal. Deepest sympathies to your family and my thoughts are with you. I trust you know by now the positive impact Neal has had on so many of us. Michelle
---
by me and a lot of other people on here for a long long time Neal . You contributed to this site in more ways than  I can even mention . Your posting about hacking your way out of the jungle of addiction is a true inspiration. I miss you buddy ............
---