As per joby_toss's suggestion, here's my first stab at a highly transparent skin that resembles a magnifying lens. I found out early on that the skin can't be totally colorless, or it looks really lifeless. This one has some blue in it that gives it some vibrancy.
Hmmm... I wonder what it would look like if I put a splash of many different colors in it. I'll experiment with that.
As you can see, it's difficult to hide the input, description, and icon fields in the skin because they need to be in an opaque section of the skin. I did my best to make that section of the skin blend with the transparent section.
Overall, I'm pretty happy with the results. The skin even seems to distort what's under it, even though this is purely an optical illusion. I wonder if anyone's written an image display routine that uses an alpha channel as a diffraction map (thusly magnifying what's under it). That would be truly badass...
At any rate, here's the skin: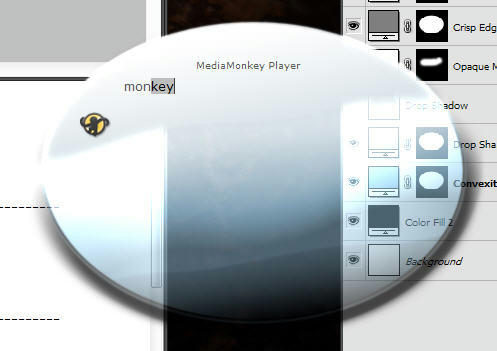 http://download699.mediafire.com/fnsxxr ... z/Lens.zip