Happy Veteran's Day
Honorary Member
Joined: 28 Dec 2004, 15:35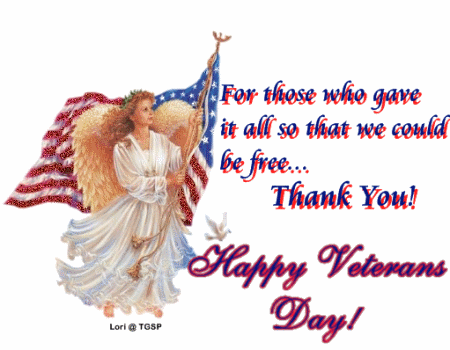 You can change my body, but you can't touch my soul.
~Sgt. Styles of Afterlife (The Outer Limits)
---
Honorary Member
Joined: 13 Nov 2004, 14:58
Hope everyone had a blessed Veteran's Day!
---
Honorary Member
Joined: 13 Nov 2004, 14:58
Yesterday during the closing ceremonies for the Veteran's Day Parade in North Scituate, I participated in the men's quartet known as "The Scituanians". Also, not only was it General George S. Patton's birth date, but there was also an elderly gentleman present who was given recognition during the ceremonies, because he actually served in General Patton's beloved Third Army!
---